There are women food bloggers and women food journalists, but you will still find very few women chefs in this male-dominated profession. So, while women are the queens of the kitchen at home, why are they not also as prominent at the restaurants? The steadfastly ignored elephant in the room is why are most chefs male?
In an age when women are going to space and even leading nations, why are they still not considered the right candidates for dominating this culinary profession as well? Why are there so few women chefs and even fewer out of those few getting recognized for their hard work?
To answer the above question, we need to look a bit into the history of this scenario and then come back to address the present scene.
A Quick Look into The History Behind This Gender-Gap
Since as far back as one can fathom in history, women have always managed the kitchen at home. However, all of the work such a task requires has always been seen as just a domestic chore and not a real job. During the two World Wars, even the women belonging to the higher strata of society began to cook at home because household cooks had to go out and support the war effort.
According to military history, during times of war, men in the army were expected to do the cooking away from the home. Over the years, this trend turned into a hierarchical structure in professional kitchens. Professional cooking became more of a "man thing" while household cooking became the woman's area of expertise.
Apparently, this trend continues, and we can see that even today fewer women make it to the top of the ranks in the field of being professional chefs. It remains primarily male-dominated. As per the study by the Office of National Statistics, only 17 percent of these chef positions in the UK are held by women.
However, female chefs have brought a new wave of energy to professional kitchens around the world. They are just as enthusiastic as their male counterparts; but still, the investors do not seem to be as confident in investing in women as they do when these chefs are men. This financial aspect also plays a significant part in creating this gender gap in the industry.
3 Major Challenges Women Face in the Food Industry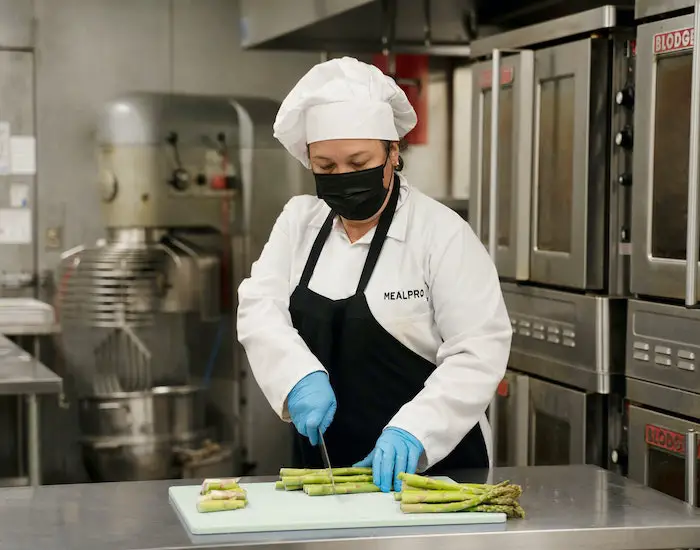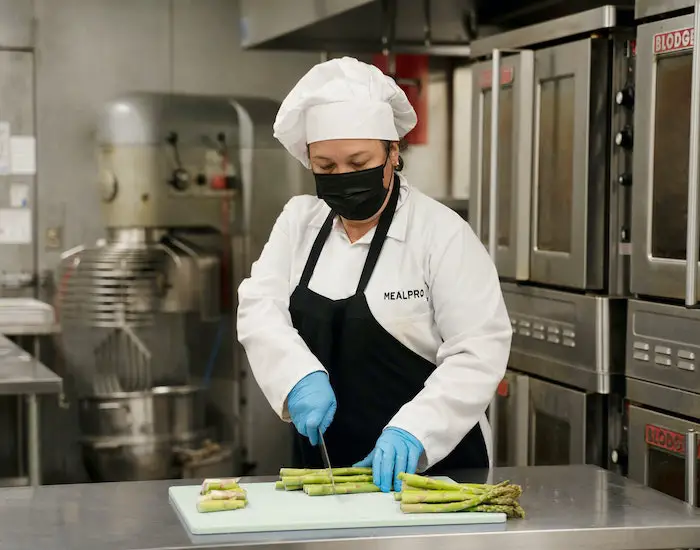 Besides the financial investment issues creating a roadblock for women making it big in the industry, there are a few other challenges that they have to overcome as well. Hopefully, with the changing times, these challenges will not pose any further problems for enthusiastic females to create a name for themselves in this industry.
#1. The Food Industry Tends to Be Viewed as a "Men's Club"
The first challenge women face in this industry is that being a professional chef is often considered a "men's club" for most, so the professional kitchens still tend to remain dominated by males. Men are believed to be more passionate and dedicated to the art of cooking. Stepping into this territory to prove the point that women can work just as successfully in a male-dominated atmosphere is not easy.
This perspective can change only when the gender bias is removed. It's time for women to get an equal opportunity to work in professional kitchens without having to put up with an uncomfortable, male-dominated atmosphere. Thankfully, the trends are becoming far more inclusive, and women are finally getting their chances to enter this field and even out the ratio of female to male chefs.
#2. The Work Hours and Workload are Very Demanding
The second main challenge is the high-pressure working environment and long, grueling hours. Many chefs need to work a 60–80-hour week, stand for several hours at a time, and carry heavy loads in the kitchen. For men, physical work isn't always as exhausting, but women may have a harder time meeting these standards without also struggling against exhaustion or limitations posed by their bodies and stamina.
This may be a punishing regime for women who try to also fit their home life into their scheduled hours revolving around their profession. There are only so many hours in a day and week, and having to maintain a demanding job like being a professional chef while also managing a household can quickly become overwhelming. However, there are women who are so passionate about their career goals that they are ready to overcome these barriers and achieve the top positions.
#3. The Previous Gender Roles of Women Kept Them More in the Background; A Chef Needs to Be Upfront
Third, there are also the demands to be a "showman chef" and to network with the guests. Chefs need to become the life and soul of the party to steer their way to the top. The food industry goes hand in hand with the hospitality industry, and when the chef becomes host, their name and personality can play a very important part in achieving the level of success and recognition that they're striving for.
Modern women today have no reservations in becoming the soul of a party and showcasing their skills to achieve celebrity status. They are not hesitant to create healthy relationships with the guests and create a name for themselves in the industry. Previously, women have been more confined to households and in the social positions of representing their households while the men tended to put themselves out there as the dominant personalities. Luckily, times continue to change and now women can stand on their own and be just as bold and entertaining.
The Present Scenario in the Food Industry
Coming back to the present, there are numerous culinary schools and hotel management institutions around the world that take an equal amount of male and female students to promote equality in these fields. Once these individuals complete their professional courses and step into the real world, though, it's most often still the boys who enter the professional kitchens.
A large percentage of these female students choose to work in other areas of the culinary profession, such as baking, catering, or writing. However, that does not mean that women have completely failed to carve a niche for themselves in the industry. There are so many women chefs who have succeeded and created a mark in the male-dominated kitchen, and that number only continues to grow.
One such name is Clare Smyth who went on to be named the "World's Best Female Chef" in 2018. Although the award attracted a lot of controversies, her cooking ability was definitely not one of them. Clare also went on to receive three Michelin stars for one of her first restaurants she opened.
When asked whether women are too nice to succeed in this field, Clare Smyth once said that she does not think that women are not tough enough—that isn't where the problem lies. Instead, she feels that women have to be twice as good to succeed in these testosterone-driven fields of the culinary profession.
According to Romy Gill, who succeeded in becoming the first Indian head chef to start her own restaurant in the UK in 2013, the change of women foraying into the professional kitchens is amazing. As per the financial backing problems mentioned above, an MBE head chef also confirmed that women are doing such amazing things in the industry but they are still fighting to get recognized because of investors still choosing to back their male counterparts.
However, we can safely say that the current scenario is not as dull and dim as the past. With more women coming into the scene of professional cooking, the future looks brighter and better than ever. The trends of women entering this industry and still overcoming all of these obstacles only continues to gain traction, and female success in the culinary field is popping up all around us.
One female chef who works in London and New York says the food industry is becoming a very bright area for women thanks to social media creating more opportunities for them. Her advice to women is to start out in the food sector by working hard and making the right choices for the business.
See Also:
7 Side Dishes That Go Perfectly With Monte Cristo Sandwiches
8 Best Cheese Options For A Chicken Sandwich
What Does Demi-Glace Taste Like?
Do Lemon And Chocolate Go Together?