5 Best Bedsheets for Oily Skin for 2023
If you have oily skin, you are likely no stranger to dealing with acne and other skin problems that come along with it at times. Your sleep regime is perhaps the last thing you would want to be affected by it either. However, on an unfortunate note, your oily skin is producing an excess amount of sebum, and this has the potential to stain your bedsheets.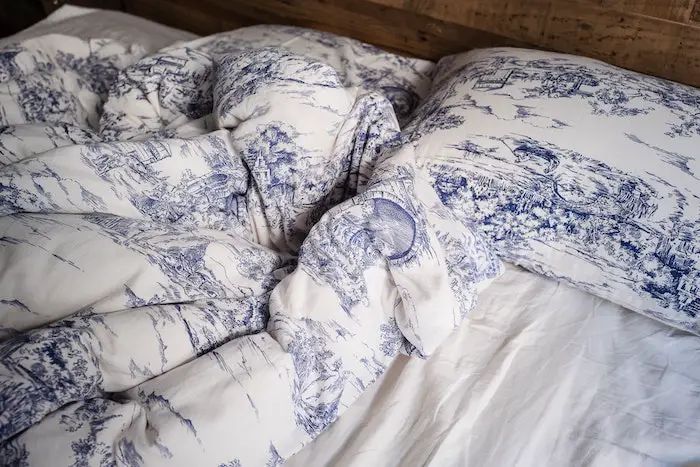 The excess oil your skin produces while you are asleep will accumulate on your bed sheets and pillow covers, making them look dirty the next morning. We know how much you hate to wash bedsheets very often, and it can get frustrating trying to keep them looking good even after just one night of use.
A good solution to this problem, though, is to invest in bedsheets that are oil-resistant so that you don't wake up to dirty sheets that need washing so frequently. This will also ensure that the bedsheets last longer and look good for a long time, too.  
If you are in the market to look for oil-resistant bedsheets, you can expect to be a bit confused by the plethora of choices and options available. To make it easier, our team has reviewed more than a dozen products and shortlisted a few that are the best in all respects.
Read on to find a complete list of reviews for each product handpicked by our team. If you are in a hurry to order, we simply suggest that you go with our editor's choice: the Mellanni King Fitted Sheet (shop now) that comes with deep pockets and cooling features. This bedsheet is also fade-resistant, wrinkle-resistant, and stain-resistant.
If you have oily skin, you should consider using the Silvon Antimicrobial Silver-Infused bed sheets set that does not collect bacteria like ordinary sheets. These are made of silver threads that stop the bacteria from reproducing, so even if you don't wash your bedsheets very often, you will still have clean sheets.
Silvon products are carefully woven with silver threads, and these are clinically proven to reduce 99.97% acne-causing bacteria. They are also free of any chemicals and treatments, so they are safe for your sensitive skin. The effectiveness of these hypoallergenic and breathable sheets never wears away.
Made from premium, US-grown organic Supima cotton, these bedsheets are the silkiest and smoothest quality you can find. This dermatologist-recommended set includes 1 fitted sheet, 1 flat sheet, and 2 pillowcases. The makers offer a full refund of the product if you do not like the sheets after sleeping on them for 30 nights.
Product features and specifications
Weight: 3.85 pounds

Hypoallergenic and breathable
Woven with pure silver
Dermatologist recommended
Cool and comfortable
30-night free trial
User/Customer Reviews
Most people have said that the Silvon bed sheets actually live up to the hype, and the brand delivers soft and premium quality products that are worth the price. People who sweat a lot at night or have acne problems find these sheets useful as they help in regulating their temperature, too. A few customers have warned that the sheets lost color after washing, though.
Conclusion
The Silvon Antimicrobial Silver-Infused bed sheets set (see Amazon) is a great product for people who suffer from acne problems or hot flashes. These not only improve the skin, but they also help you sleep better and stay cozy. Overall, we feel that—although they are slightly expensive—the premium feel and comfort of these bedsheets are totally worth the investment.
---
Last but not the least, we have this 1800 thread-count sheet set from the Sweet Home Collection Store. They have built-in special elastic sheet straps that separate these bed sheets from the other ordinary ones available in the market due to the added convenience of avoiding potential slipping. The elastic corners are perfectly fitted and secured to the bed to ensure no hassles.
As these products are made from 1800 thread-count microfiber material, you will no longer have any complaints about sleepless nights due to uncomfortable, itchy sheets. There is also no need to frequently wash these sheets; but when you do, you can simply tumble dry them with no worries about damage or shrinkage.
What we like best about these bed sheets is that there are matching sets for all your moods and décor preferences—there is something for everyone and every home. Each luxurious set includes one fitted sheet, one flat sheet, and four pillowcases. The deep pockets of these bed sheets are fade-resistant, shrink-resistant, and also wrinkle-resistant to last you far longer than standard sheets.
Product features and specifications
Built-in elastic corners
Luxury bedding set
2 pillowcases included
1800 thread-count microfiber sheets
User/Customer Reviews
Many users have said that these bed sheets are perfect for those who do not have the time to wash their bedding every day. While most people are happy with the quality of the product, a few have mentioned that the quality deteriorates after washing despite the manufacturer's claims, so you may want to be careful. Few customers have also warned that the manufacturer's website lacks an email contact in case of complaints.
Conclusion
This 1800 thread-count sheet set by Sweet Home Collection Store offers a luxurious set that includes a fitted sheet, a flat sheet, and pillowcases. Made of soft, microfiber threads, they are comfortable even for those with oily skin. These bed sheets are also fade-resistant and wrinkle-resistant to ensure that they last for a very long time. Overall, they offer a good value for the money.
---
This Mellanni king-sized fitted sheet is made from imported microfiber material, and you can feel the difference when you sleep on it and wake up feeling better each morning. It has a silky, smooth, and luxurious feel, so you can easily use it in your bedroom, your kid's room, an RV, a guest room, or even in your vacation home.
These stain-resistant, fade-resistant, and wrinkle-resistant bed sheets are perfectly fitted for king-sized beds. They are also low-maintenance products, and they can be machine-washed in cold water. They also tumble dry quickly and are much more durable than cotton.
With an amazing selection of colors, these bed sheets can add a spark to any space and make it look vibrant. We were impressed to find that these deep-pocket cooling sheets come backed by the Mellanni's Lifetime Promise too.
Product features and specifications
Made from microfiber material
Breathable fabric
Twin, Twin XL, Full, Queen, King, and California King sizes
Lifetime Manufacturer Warranty
User/Customer Reviews
Those who have tried this bed sheet are beyond themselves with joy because it turned out to be exactly as expected. People have mentioned that this bed sheets are soft, comfortable, and extremely cozy. A few customers have even mentioned that this bed sheets feel soft even after being washed multiple times, which is a huge plus.
Conclusion
This Mellanni king fitted sheet (shop now) is an all-around wonderful bed sheet that comes exactly as described. It's made of soft material and comes in vibrant color options to add a bit of liveliness to your home. Washing and drying this sheet is easy, making your bed easier to keep clean. All in all, this bed sheet for oily skin is exactly as you'd expect it to be.
---
Luxury meets comfort in our next product: the Zen Bamboo 1800 Series luxury bed sheets. This four-piece bed sheet set is just what you need for a relaxing and comfortable sleep at night. With a wide range of color options to choose from, they are one of the most luxurious and stylish bedsheets you can own.
Made from a premium quality brushed bamboo and microfiber blend, these bedsheets stand the test of time. They constitute 40% rayon derived from bamboo and 60% brushed microfiber, making them extremely plush and far more durable than standard sheets.
These bed sheets are also stain-resistant, so people with oily skin can enjoy their sleep without worrying about dirty sheets the next morning. They are also fade-resistant and wrinkle-resistant, so taking care of them is easy. You can machine wash them every day as well without damage to keep them looking fresh and cool.
Product features and specifications
Brushed bamboo and microfiber blend

Easy care and machine washable
Eco-friendly
Fade-resistant
Stain-resistant
4-piece set
User/Customer Reviews
Many users have said that these sheets are so soft and comfortable that sleeping in them feels ever so relaxing. Users have also said that these sheets stretch but not too much after washing, and the clean white color does not fade away. A few customers have warned these sheets are not so great at cooling but are very effective in keeping the heat in and helping your sleep warmly.
Conclusion
The Zen Bamboo 1800 Series luxury bed sheets are perfect for those who do not have the time to clean their bedsheets too often but want them clean every time they sleep despite this. If you want cooling sheets, these are not for you because you will definitely sleep warmer in them. However, if you are looking for comfortable sheets, you will be glad that you got these. Overall, we feel that this set is a good deal.
---
Last but not least is the Nestl Extra Deep Pocket bed sheet set that is designed to fit the extra tall and large mattresses with a 3-inch or 4-inch topper. These come with nice stretchable elastic around the entire fitted sheet to give you a tight and secure fit that will stay throughout the night.
This comfortable and wrinkle-free bed sheet comes with four pillowcases. It is available in multiple sizes too: Twin, Twin XL, Full, Queen, and King sizes. Made from high-quality and super soft premium quality microfiber material, these bed sheets are double brushed on both sides for ultimate comfort.
Lightweight and breathable, this classic bed sheet set is resistant to snagging or pilling; plus, they are built to last a long time as well. Besides being elegant and vibrant, these bed sheets also help you upgrade your room's appearance in an elegant and appealing way. We were impressed to learn that the colors don't fade away after washing either.
Product features and specifications
Hotel-quality bedding
Lightweight and breathable
Luxuriously soft bedding
Feel refreshed and rejuvenated
Machine wash in cold water
User/Customer Reviews
Most users have said these are premium quality sheets that come with old-fashioned actual elastic around them so that they stay on the bed, so there is no more hassle of your sheets sliding away during use. People have said that these bedsheets come with truly deep pockets too, helping them fit the tallest of beds. A few customers have warned that although these bedsheets are soft and comfortable, they are also very thin.
Conclusion
These bed sheets look great and do not slide on the bed during the night, giving you a great night's sleep. They are also incredibly luxurious looking, giving a huge boost to the look and style of your bedroom. Overall, we feel that the Nestl Extra Deep Pocket bed sheet set is worth your money.
---
Tips to Keep Your Luxurious Bedsheets Looking Like New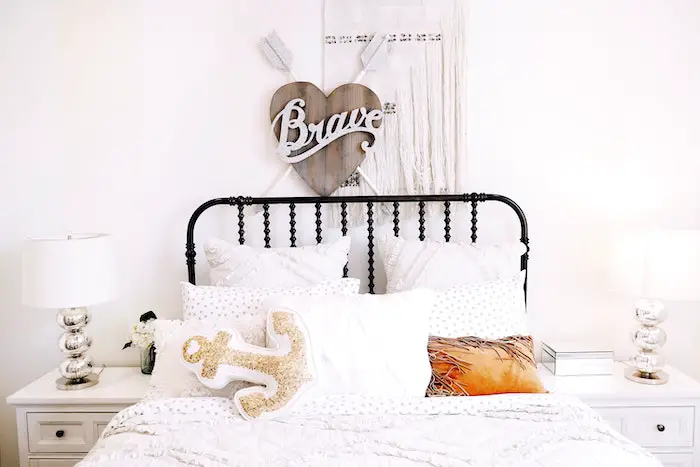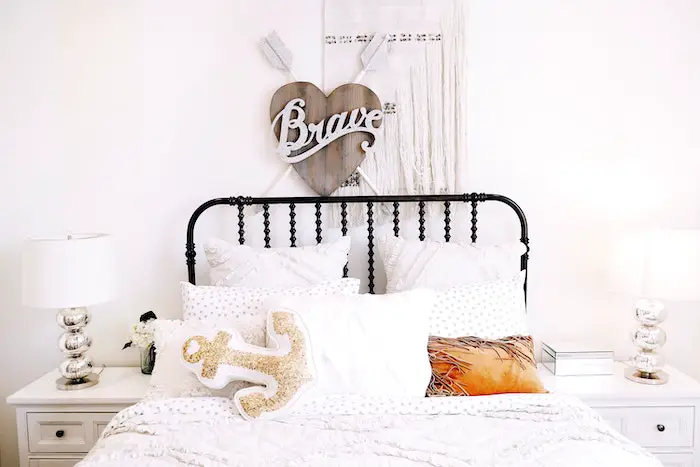 When you invest in good-looking and great quality set of bed sheets for your oily skin, you will also want them to last longer than standard sheets. Here are a few tips that will help to keep your bed sheets like new and add more years to them too.
Always use natural and mild dishwashing liquid or non-smelling dish soap with your laundry detergent to clean the bedsheets that are meant for oily skin. You may also add a soaking period to the washing process if needed.
If there are spills on your bed sheets, take care to blot them with a wet cloth or sponge immediately to avoid the stains from forming in the first place. The products needed to clean certain stains will depend upon what has been spilled, though.
If the sheets are older with a few stains on them, we suggest that you opt for slightly longer soaking times to get the stains out.
If you or your partner tend to leave body oil stains and sweat odors on the sheets regularly, we suggest that you wash your sheets more often to help compensate for the extra grime and buildup that others may not experience as often.
For those who have pets in the house, take care to keep them away from the bed if possible. If you share your bed with your pet, make sure that you clip their nails regularly to avoid any snags or damage to the sheets.
Related Questions
How do you get rid of the sweat odor trapped in bed sheets?
To eliminate the sweat odor from your bed sheets, you can try adding baking soda or scent removal beads along with your laundry detergent and dishwashing liquid to help remove some of the stench.
Can bed sheets give you body acne?
Yes. If your bed sheets are bacteria-ridden, they may cause acne breakouts on your skin. Normal cotton sheets are designed in a way that the sheets' fibers trap sweat and bacteria. When the body expels heat while you are sleeping, the fibers catch the heat and activate your sweat glands to produce more sebum. Thus, bed sheets made from materials that repel dirt and oil, provide cooling, or are made with materials to combat the situation can help in relieving this problem.
See Also:
5 Best Laundry Detergents For Human Urine Odor
11 Best Pillow Shops On Etsy
Den-Dry Vs HyperVent: Which Is Brand Better?
4 Best Pillowcases For Sleeping With Wet Hair