If you're looking to buy a washlet, then you're probably very familiar with the TOTO brand. The Toto Washlet A100 (see Amazon) is one of their finest models. And despite the fact that it's an entry-level unit, it has many of the convenience features you'd only expect on higher-end models. 
For people who are new to the concept of a washlet, it may be slightly confusing to determine whether or not it's a good fit for your home. To take the stress out of your buying decision, our team has done an in-depth Toto Washlet A100 review. Our review includes the model's various aspects, features, and pros and cons.
By the end of this post, you'll have a clearer idea of whether this model's for you.
Build Quality and Design
The Toto Washlet seat is made of premium-grade plastic material that complies with the highest codes and standards. Compared to other seats, this one weighs around 15 pounds, which is pretty heavy. Its maximum weight capacity is 320 pounds. It should also be noted that the lid is not to be used as a seat because it has the potential to break under heavy weight.
The Toto Washlet is an entry-level model. So while it can easily provide adjustable warm water for a comfortable and thorough cleanse, it does lack some of the more advanced features on higher-end models.
Easy Controls
The armrest control panel has touch buttons to help you adjust the different modes of the toilet. With just the touch of a button, you can take your seat to cleanse mode and set your own preferred temperature. You may still need to use toilet paper to dry off because this model does not have any air-dry facilities.
The A100 seat comes in only a cotton white color. It is temperature-controlled to make you feel comfortable in all weather conditions. You simply need to adjust the settings to your preference using the control panel.
We love the sleek and slim control panel that's mounted permanently to the seat. You just need to push the right buttons when needed and the seat will do its job.
There are pros and cons of having the control arm mounted to the seat as opposed to a wireless remote. A definite advantage is that it's perfect for those with limited mobility, and particularly those suffering from arthritis who cannot easily grasp remotes manually.
The Technology Behind The TOTO A100
The A100 has technology-equipped heated seats. Its standard SoftClose Seat comes with 3 temperature settings to give you a comfortable experience. The same also goes for the water temperature settings.
The A100 toilet seat uses a reservoir system instead of a heating element. This means that if the tank runs out of water, you will have to wait several minutes before you get warm water again at the desired temperature between 94° and 104°F.
It also comes with the Oscillating Spray Wand that you can find in several other Toto toilet seat models. The A100 comes with a frontal (feminine) spray, as well as a posterior spray, configured in a way to give you an oscillating cleanse using a continuous, one-direction spray.
The spray is made of plastic material, and you can adjust both the water pressure and water temperature to your liking (5 pressure presets and 3 temperature presets). We love the self-cleaning technology that ensures the spray cleanses itself inside and out to prevent the spread of bacteria.
Easy To Install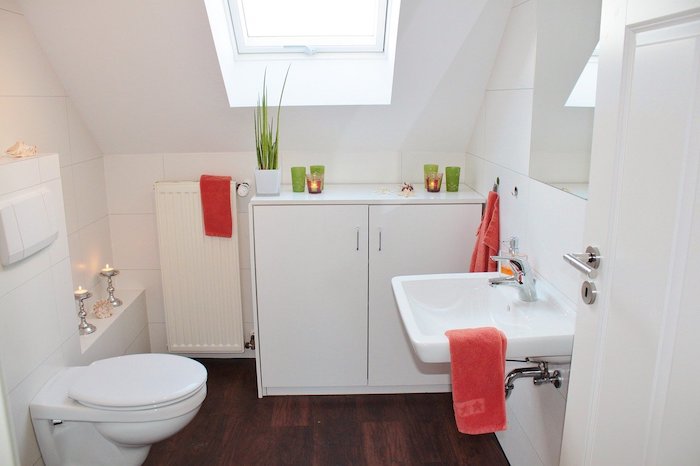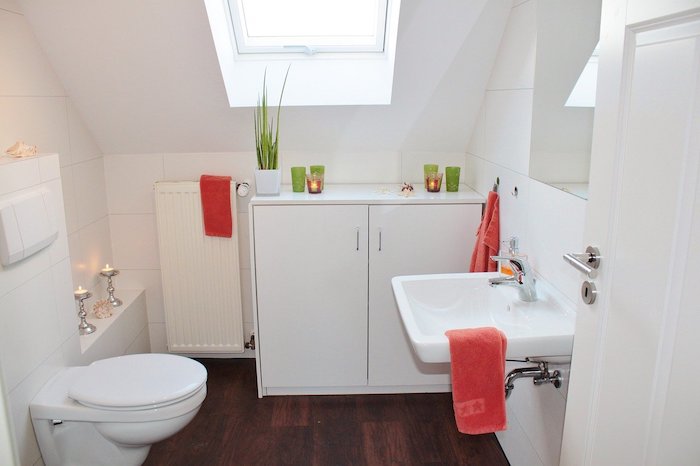 Installation is an important aspect of any toilet seat, and we were impressed that this model comes with all the parts needed for installation. It's got a quick release system that makes installing the seat simple, with just the touch of a button. This also makes for easier cleaning of the toilet, since you'll have fewer tight spots to get into that are difficult to clean. 
The controller operates on two AA batteries that do not come with the product. The manufacturer recommends you use alkaline batteries.
User/ Customer Reviews
Most people feel that the Toto A100 is better than other models that are similarly priced. However, no two models are the same. Some will have more features while others may have less.
Most of the people who have purchased this seat love how simple and easy it is to install. The heated seat is indeed a great advantage, especially during the winter months. We like how the control arm panel is well laid and convenient to use without applying a lot of force.
A few customers have warned about the water connection and the tee fitting that comes with the product. However, this issue seems to exist across all the models that fall under the Toto brand. Another common complaint is that the seat doesn't have an air-dryer, so people have to wipe dry or drip dry.
Comparison With The Toto Washlet C100
Now, let's draw a comparison between the Toto Washlet A100 and C100 to help you determine which is better. While both these toilet seats look almost the same, there are a few things that differentiate them from each other, such as the air-dryer, pre-mist spray, and air deodorizer.
In the C100, you will find a standard warm air-dryer that helps to further eliminate the use of toilet paper post-cleaning. Another additional feature is the pre-mist function that gives a fine mist spray of water inside the toilet bowl before each use.
The role of the spray is to minimize stains or solids from sticking to the inside of the bowl, thus making cleaning a much easier job. They have also included an air deodorizer to help get rid of unwanted odors. However, all these additional features come at an extra price, which should also be considered.
Toto Washlet A100 Pros
It comes with a heated toilet seat that works perfectly to keep you warm on cold winter nights.
The soft-closing lid prevents the lid from slamming and gives you a quieter home environment.
You get heated warm water for cleaning so that there is no shock on the initial spray.
The convenient side panel with the toilet seat makes for its easy operation.
Toto Washlet A100 Cons
The small-sized tank reservoir easily runs out during the colder months.
There is no air-dryer with the model. You'll need toilet paper for complete dryness.
Who Should Buy The A100 Washlet?
If you're looking for a toilet seat that comes with an air-drying function and want to minimize your use of toilet paper, this is not the right option for you.
But if you'll be fine with an entry-level washlet that does a decent job of giving you a heated seat on winter days and heated water for comfort without costing you too much, the A100 Washlet is a good choice. The unit lacks the extra frills, but you still get a good number of features at this price point.
Related Questions
Can I install Toto toilet seats on any toilet?
Toto toilets are high-end models that come with ultra modern features, but unfortunately, they're not compatible with all toilets. Be sure to check compatibility before ordering a product.
Are Toto washlets sanitary?
These models are highly advanced when it comes to hygiene and comfort. They employ a unique water-cleansing system that leaves the user fresh and rejuvenated without consuming too much water. Toto washlets have easy controls that help you choose a mode that suits you best.
Why are Toto toilets so good?
Toto toilets have the features that consumers want, including heated seats, heated water, temperature control, and having to use less toilet paper. Their more advanced models come with additional features, such as an air-purifying system.
See Also:
Do You Wipe Before Using A Bidet
How To Replace A Two Handle Bathtub Faucet
How Much Is A Bidet Toilet Seat?
Can Bidets Be Shared? Read This First!