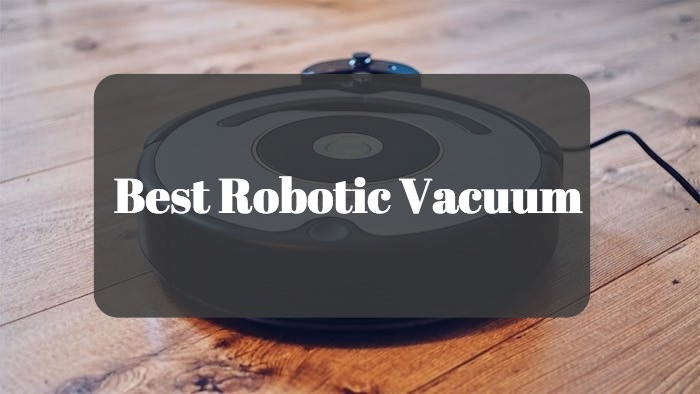 We are reader supported. When you purchase through links on our site, we may earn an affiliate commission. Also, as an Amazon affiliate, we earn from qualifying purchases.
In today's world, it can be hard to find time during your hectic day to clean up your house. Vacuuming can be a time-consuming and tedious task, especially for people who work all day.
Luckily, you can spend your weekends with family and friends instead of vacuuming and cleaning because, nowadays, you can buy the best robotic vacuum to do the job for you. While a robotic cleaner may not be able to replace a standard vacuum cleaner completely, it can help you maintain a dust-free home on days that you don't have enough time to do the cleaning yourself.
Because there are many brands of robot vacuums on the market, we compiled a list of the best ones to help you narrow your search. Before we discuss the top-rated robot cleaners on the market, let's look at several things about these appliances.
Why Do You Need a Robot Vacuum?
The truth is that standard vacuums do cleaning jobs better than robot vacuums, which can get trapped on certain items in the house. Also, they do not have large canisters for holding debris and dirt compared to standard models. However, a robot vacuum can make cleaning easier.
That being said, quality robot vacuums can deliver better suction performance than standard models. Besides, they offer greater convenience than traditional models since you don't need to follow a robot vacuum around. Instead, you can be productive doing other things while it cleans your house. This makes robot cleaners better and much more convenient. They are also preferred by most busy people.
Here are seven of the best models on the market.
7 Best Robot Vacuum Comparison Chart
iRobot is a veteran company and has established a reputation for making great robots. In fact, iRobot is the most well-known company for making high-end robot vacuums.
After opening the iRobot Roomba 650 box, you will see an elegant black robot vacuum with an innovative design.
When it comes to performance, the iRobot Roomba 650 does a thorough job. With a three-stage cleaning system, this vacuum can pick up all the pet hair, debris, and dirt in the house. The Roomba 650 has only a few buttons, so I found it very convenient to use. It can clean hard-to-reach areas such as under beds, furniture, and sofas easily, picking up any dirt it comes across.
I really liked the Roomba 650's scheduling option as I could set it to operate for about an hour before it went back to its docking station to get recharged.
Another amazing feature is the Roomba 650's virtual wall technology, which allows the robot to clean the places you want it to clean and stay away from the areas you don't want it to go.
Due to its well-programmed navigation system, this robot vacuum is very adaptable. It also comes with a spinning side brush that effectively cleans the edges and corners in your home.
The Roomba 650 has an easy-to-empty dustbin and works perfectly on hardwood floors (click to see how to clean hardwood floors) as well as carpets. Basically, for me, this is the best robot vacuum cleaner in its category.
Does a thorough cleaning job and can pick up pet hairs, dirt, and any debris in your house

Has an innovative design that allows it to clean hard-to-reach areas such as under beds, sofas, and other furniture.

Never gets stuck

Is easy to use and maintain

Comes at an affordable price

Is self-charging as it automatically goes to its docking station for recharging
Doesn't have a remote control

Is a little noisy as compared to regular vacuum cleaners
If you're looking for a robot vacuum that can mop and sweep, then the ILIFE V5s is your best bet. This robot was built for busy people who don't have time to clean their homes. When I tested this robot vacuum cleaner, it was thorough; you can expect clean floors thanks to its powerful motor that produces more suction power than standard robot vacuums.
The V5s is designed to cater to different needs with four cleaning modes: spot, edge, schedule, and auto clean. Built with innovative technology, this robot cleaner can make regular mopping and vacuuming chores effortless.
Can be used for sweeping, damp mopping, and vacuuming

Has a very powerful motor with a longer life span than its counterparts

Features pet hair technology enabling it to collect fur, dust, and other tiny debris and particles with ease

Has an attractive, slim, minimalist design

Is very affordable and offers good value for the money

Operates quietly and has more suction power

Can clean autonomously without any human assistance and return to its docking station to recharge

Features cliff and obstacle sensors that allow it to operate without tumbling down the stairs or bumping into objects and furniture or other objects when cleaning
Can have navigation problems, especially when its charge is less than 50 percent, but this is common in robot vacuums
Specifically designed to pick up pet hair and other small debris, the bObsweep PetHair is the best robot vacuum for people on a tight budget. I found this robot to have a very attractive, innovative look.
You can operate the bObsweep PetHair easily with its large, intuitive LCD screen that you can see from 10 feet away. This robot has several cleaning options, including mop, sweep, vacuum, purify air, and sterilize using UV. Plus, the robot automatically goes back to its docking station for recharging when its battery falls below 15 percent.
The bObsweep PetHair comes with a highly functional remote control that allows you to schedule and customize cleaning preferences. The robot's 7,500-rpm turbo lift motor enables it to pick up pet hair from hard-to-reach areas.
This robot has three cleaning modes: quick clean, autopilot, and touch-up. The quick clean mode suits medium-sized areas, the auto-pilot mode makes it easier for the robot to maneuver across various surfaces that it's meant to clean, and the touch-up mode suits small areas.
One of the most outstanding things about the bObsweep PetHair is its large, one-liter dustbin. So, when it is fully charged, this robot can work continuously. The robot also features side brushes to clean edges, corners, and other hard-to-reach areas effectively. Additionally, it can polish your floors.
The materials used to make this robot cleaner are RoHS-compatible, meaning that they are not harmful to you or the environment. The ultraviolet lamp in this robot vacuum cleaner sterilizes your floor, thereby eliminating bacteria and germs.
The bObsweep PetHair's three-layer filtration system prevents small particles from escaping into the air. This robot also has a HEPA filtration system that helps remove allergenic particles from the air. I can comfortably say that this is the best robot vacuum for people with allergies.
Is specially designed to remove pet hair but can also pick up other debris

Comes with a remote control

Has a large dustbin, enabling the robot it to clean your house for longer

Features a  with HEPA filtration system, which is a plus for people with allergies

Operates on a high-capacity lithium-ion battery
Doesn't clean thicker carpets properly

Is quite noisy

It is not an all-around robot vacuum cleaner
To be honest, the Eufy RoboVac 11 is one of the most convenient robot vacuums I have ever used. This circular, dark-colored robot cleaner is affordable and comes with a remote control.
With a height of three inches, the RoboVac 11 is highly maneuverable and can clean hard-to-reach areas such as under sofas and furniture quite easily. The robot's remote control allows you to steer the robot manually to the areas you want it to clean.
The Eufy RoboVac 11 can clean both carpets and hardwood floors. It has three cleaning modes. Edge mode cleans dirt in hard-to-reach areas such as edges and corners. Spot mode makes the vacuum work on specific spots. Maximum concentrate mode is great for carpet cleaning.
This robot comes with HEPA filters and triple filters for trapping allergenic particles inside the vacuum while expelling fresh air into your house.
Has powerful suction power with a longer battery life

Is good for cleaning hardwood floors and carpets

Operates quietly

Contains a HEPA filter to decrease airborne allergenic particles

Features variable cleaning mode setting

Come with a remote control
Has no virtual wall technology

Has no WI-FI functionality or app
The ILIFE A6 comes with a three-stage cleaning system and has improved suction, extraction, and agitation. All of this guarantees the best results when it comes to robot vacuum cleaners.
This robot can clean for up to 160 minutes when fully charged; this is significantly longer than the cleaning times for other robots. After the charge drops below 15 percent, the ILIFE A6 returns to its docking station for a recharge. The longer cleaning time and less-frequent charging sessions help preserve the robot's battery life.
Boasts a three-stage system for thorough cleaning

Is well-built, elegant, and has an innovative design

Is fitted with side brushes, thereby enabling it to sweep debris, dirt, and dust from your floor

Features cyclone power technology to prevent clogging

Has a turbo mode for faster cleaning

Offers three main cleaning modes

Operates quietly
Picks up pet hair and very small particles with difficulty

Requires you to empty its bin frequently
This is another model from the veteran manufacturer iRobot. The Roomba 770 does virtually all the cleaning work for you from vacuuming to sweeping at the touch of a button. This robot collects all the debris and dirt from hardwood, carpet, tile, or any other floor type.
The iRobot Roomba 770 comes with a vacuum bin that collects all pet hair and small particles from your carpet. In addition, this robot pulls hair off of its brushes and puts it into the vacuum bin. With most robot vacuums, you have to take the hair off of your brushes manually.
This robot has three cleaning modes: spot, clean, and schedule. The combination enables you to clean various surfaces.
The Roomba 770's onboard scheduling mode allows you to pre-set your unit for cleaning. The robot can clean at specific times such as when you are gone to work.
Has an easy-to-use control pad

Features an amazing self-charging function

Lets you know the optimal time to empty its bin wtih its full bin indicator 

It has dual HEPA filters to capture dander, dust, and dirt without letting them recirculate in your house
Is noisier than other robot vacuums

Sometimes forgets where its duck station is
I have identified one of the best robot vacuum cleaners; it is none other than the ECOVACS DEEBOT N79.
Having tested the DEEBOT on various floors, I can assure you that this cleaning device does a remarkable job and is particularly helpful for pet owners, especially those who have pets that shed a lot of fur every day.
Since the DEEBOT is a smart robot vacuum cleaner, you can set your ideal operating schedule to ensure that you come home to clean floors. This amazing invention is quite affordable and boasts a nice set of features.
The DEEBOT has a smart motion feature that allows the cleaner to navigate your entire house without falling off of stairs or knocking against obstacles. The robot's advanced technology helps it detect and avoid obstacles that might damage it.
The ECOVACS DEEBOT N79 boasts a three-tier cleaning system. With its helix brush roll for hard-to-reach areas and dual side brushes for edges, this robot can thoroughly clean your rooms.
This robot vacuum cleaner uses a lithium-ion battery, making it powerful and long lasting between charges. The unit can work for more than 100 minutes before needing a recharge.
Can easily be controlled and monitored through the ECOVACS app

Has multiple cleaning modes that allow it to function on different types of floor

It has a long battery life that helps it work for up to 100 minutes

Features a 3-tier cleaning system that enables it to clean all the areas of your house
Struggles to clean thick carpets and thick rugs
Conclusion
With one of these best-rated robot vacuum cleaners, you can finally have a hardworking assistant in your home. For a reasonable amount of money, you can get some of your housework done without hiring professional cleaners. These little yet powerful cleaning assistants can lift some weight off your shoulders.
As I mentioned above, these robots may not be able to replace your cordless or upright vacuum cleaner. However, a robot vacuum can make cleaning work easier and less time-consuming.