4 Best Ariel Steam Shower Reviews For 2023
Why take a regular shower when you can steam bath and enjoy its myriad benefits? It's one of the most relaxing ways to improve your physical health and well being. Installing a high-quality steam shower can add an air of opulence to your bathroom and give you a spa-like experience at home.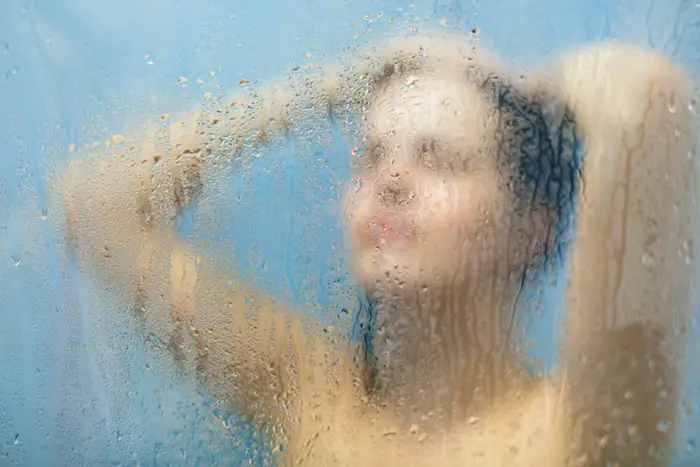 Ariel steam showers are a great way to relax as it disperses water vapor around an individual's body and relieves stress. These units come with typical features of a bathroom shower, but they are capable of providing the benefits of a steam room.
There are several styles of Ariel steam showers available in the market, making it difficult to pick one out of many. To make your task easier, our team of reviewers has picked some of the best after analyzing and comparing the products for hours.
Quick Summary
If you are concerned about aesthetics along with functionality, the Ariel Platinum DZ972-1F8-W Steam Shower with teakwood floorboard, 6Kw Steam Generator, FM radio and lighting is a good option.
People who wish to enjoy a sauna bath or massage therapy right at home will appreciate the Montecarlo Platinum Steam Shower that comes with a whirlpool tub and soft steam heating system.
The ARIEL Platinum DZ987F9-L Steam Shower is one of the most compact and sleek units that can fit into any standard bathroom. It comes with an ETL certified rainfall showerhead with chromatherapy.
If you are a super busy person, we would recommend the ARIEL Platinum DZ972-1F8-BLK Black Steam Shower that produces steam in just one minute, plus it comes with cool features too.
Best Ariel Steam Shower: What to Consider
When looking for a standalone steam shower, there are a few important things that you need to consider. Besides the size of the unit or where you want it to be installed, here are some things that need your attention.
Pressure jets
For optimum relaxation, you will need a steam shower with at least 6 to 10 pressure jets. If you choose a unit with a Jacuzzi tub, look where the jets are located. We would not recommend more jets than that or else the water pressure will decrease significantly.
Vapor resistance
Not just the door, but the entire enclosure should be vapor and steam resistant to avoid any moisture damage or rotting. There should be adequate venting mechanism to get rid of waste vapor that needs to be treated properly.
Door fitting
Proper fitting of the door is essential in the case of steam showers to ensure that it stays steam and moisture-proof. This will prevent any mold breeding or other damages in the bathroom due to moisture. Options include sliding door, left or right open door, depending on your bathroom.
Flooring type
The floor should be textured and slip-proof to prevent any accident or fall. Even for a Jacuzzi, you may want a slip-resistant base but not so rough that it becomes uncomfortable to sit on it. The slip-resistance can be increased by installing rough grip stickers.
4 Ariel Steam Shower Reviews: Our Picks
This Ariel Platinum DZ972F8 (learn more) is designed in a way to fit perfectly in the space of any regular bathtub, and it's all your need to enjoy a luxurious steam shower. With a built-in heating limiter, the ARIEL Platinum shower is the best way to welcome the relaxing benefits of steam in your life.
Equipped with a 6kW Steam Generator, this steam shower is capable of producing good quality steam in just one minute. It also comes with FM radio access for ease of listening while you enjoy your bath. It can be installed easily as both free-standing and retro-fitted.
What We Like:
Awesome durability, hence it lasts really long
Installation work is easy with the instructions provided
Maintenance is not a big deal, twice a year should be ok
The overhead rain shower to the handheld shower wand works great
What We Don't Like:
The drain system is slightly undersized and must be replaced.
---
Luxury meets style with this ARIEL MONTECARLO Platinum Steam Shower that comes equipped with a 5.5kW steam generator. It features a mild-steam heating system that fills the shower at a quicker pace for you to enjoy a relaxing shower within a minute. The cleaning port enables easy-pour for your favorite disinfectant and cleaner.
The product includes a built-in digital control panel that provides easy access to the shower, steam, lighting, and other entertainment settings. There are 12 acupressure body jets that work as massage therapy and the built-in heating limiters keep you safe from any risk of burns.
What we like:
16 Whirlpool massage jets that provide acupressure relief
It is built with luxury features like surround sound speakers to modernize your bathing
There are rainfall ceiling shower and chromatherapy lighting for enjoyment
What we don't like:
The unit does not include a heater
---
This sleek and compact shower can fit into any standard bathroom and comes with a 3KW steam generator to produce steam quickly. There are 6 copper body massage jets and a hidden steam outlet that can be infused with calming scents to create a therapeutic experience.
The shower features a sapphire brushed finish aluminum frame that is fitted with a gray 8mm tempered glass for a modern look. With a remote control with MP3 and FM radio, you can listen to soothing music as you enjoy the relaxing bath. The rainfall showerhead with chromatherapy is ETL Certified.
What we like:
Acrylic white base that gives an elegant appearance
Remote control and Bluetooth with 2GB memory
Gorgeous sapphire brushed finish aluminum frame
Two-person unit with two removable stools
What we don't like:
Slightly on the expensive side, but nothing to unlike about it
---
The Ariel Platinum DZ972 (see Amazon) brings luxury to your fingertips with a 6Kw Steam Generator that produces an adequate amount of team to let you enjoy a relaxing bath. It also gives you the provision to infuse calming scents to create an aromatherapy system.
The steam shower allows 20 acupressure massage jets that create an amazing therapeutic experience for your physical and mental wellbeing. There is enough space for two individuals to accommodate in the shower, with two removable wooden stools to relax on.
What we like:
Installation is easy but you may need a handyman to set up the unit
With the use of essential oils, users experience a decrease in asthma and allergies
Cool features, and adds a touch of sophistication to any bathroom
Teak Wooden Floorboard looks great
What we don't like:
The drain system could be improved
Installation directions not very clear for DIY ers
Final Words
Installing a steam shower in the bathroom is an important decision to improve your physical and mental wellbeing. Besides creating a spa-like experience right at home, it also improves your immune system, metabolism, skin, and blood circulation.
Although you may need to shell out a few extra dollars for models that come with bells and whistles, these features go a long way to make your experience more worthwhile. Consider the points mentioned above while making your purchase and you will be able to make the most of your investment.
See Also:
5 Best Shower Curtain For Walk In Shower
7 Best Rain Shower Head And Handheld Combo
How To Wash Shower Curtain Liner In Front Load Washer