Take your bath time a notch higher and make it more luxury-filled by checking out these best bath and body shops on Etsy. These shops have some unique collections that make them different from the others and worth taking the time to check out.
We know that when you are out there looking to make a quick but good purchase, it's difficult to go through each and every shop before making your final decision. To make this easier for you, we have reviewed some of the top shops in the category to narrow down the best and save you some time.
After careful analysis of the products, customer reviews, and offers, we have come up with a list of the shops that you absolutely must visit. Read on to find our unbiased reviews of each individual shop handpicked by our team.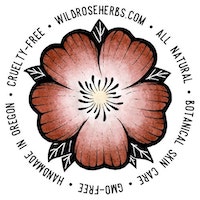 To start with, we are in love with this exotically named Etsy shop that offers a wide selection of handmade natural skincare items based out of Oregon. They are also a star seller with a history of 5-star reviews and a record of replying to any queries or other messages on time for ultimate customer service.
This shop has a presence on social media, so you can reach out to them easily via a number of means. You can follow them on Instagram @wildroseherbs, and check out their Twitter and Facebook page for exclusive sales, new releases, and offers. They also have a list of 80 retail clients, the details of which you can find in the store.
Besides the natural skincare products, they also have tattoo aftercare, perfumes, bath salts, deodorants, lip balms, and gifts sets. There are over 20,000 admirers for this great brand too, which should tell you volumes about the quality of products and customer service offered.
---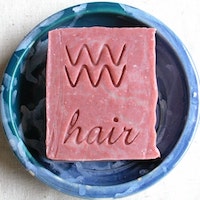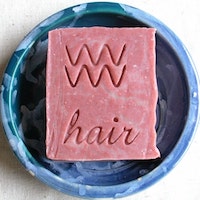 If you are the type who likes to keep their bath time natural and chemical-free, you need to check out the AquarianBath Etsy shop. In this particular shop, you will find all soaps and shampoo bars to be SLS-free, palm oil-free, dye-free, and chemical fragrance-free. Their products are also not tested on animals.
AquarianBath is an herbalist-owned small business that keeps the natural ingredients the top priority and main components before anything else. The people behind this shop also take care of their carbon footprint on the environment; hence, they ship all items without using any plastic whatsoever.
However, you must bear in mind that these products are not certified as gluten-free and many contain different types of nut oils, so it's recommended to discontinue the use of any item if you develop allergic reactions. AquarianBath is a star seller with numerous 5-star reviews and quick responses to queries, and they also have a good social presence on Facebook, Instagram, Twitter, and more.
---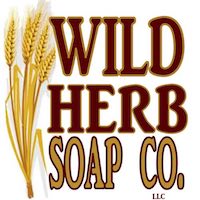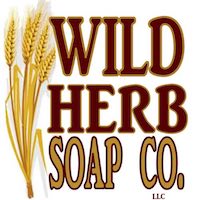 Wild Herb Soap Co. believes in offering luxurious and healthy products at an affordable price. They make natural soaps, lotions, and other personal care products using all-natural and organically grown ingredients only. Most importantly, all these products are nut oil-free, making them safe to use for the vast amount of individuals who have sensitivities to nut-based products.
This is a family business that is based in the White Mountains region of Arizona. As per the owner, the majestic setting of the place inspires them to live naturally, and they hope to inspire others as well. Their soaps are made using the cold process method and are scented using pure essential oils.
Aside from the soaps and essential oils, they also offer DIY kits, supplies, butter, oils, and so much more. They also provide friendly and fast customer service with quick shipping. The shop has more than 17,000 admirers and many reviews that speak volumes about their quality products.
---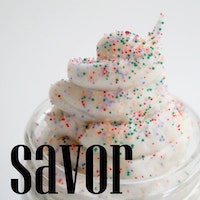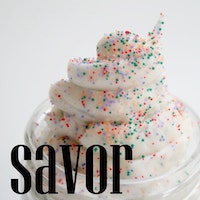 If you fancy using soaps that smell and look as tempting as candy, you are in the right place when you click on this shop. Based in San Francisco, CA, this Etsy shop specializes in handmade soaps, lotion, scrubs, bath bombs, and more. They have some of the most delicious and beautiful handmade soaps, a variety of fragrant body mists and lotion, and whipped soaps and scrubs that look like a dream.
Created in 2007, all these soaps and lotions sold over the years by this amazing brand are made by the primary seller, Lisa. Aside from the delicious-looking soaps and tasty fragrances, their product range also includes gift sets, lip balms, and more. Lisa is a star seller with many 5-star reviews and a history of replying quickly to messages.
This Etsy shop has more than 17,000 admirers, and there are numerous customer reviews that help you get an idea of what to expect from this brand's products. You can view each product and read its description—including ingredients and other details—before making your choice.
---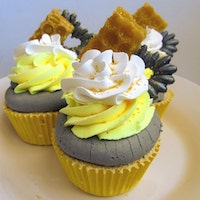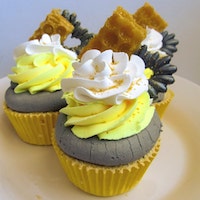 This Etsy store has a cute name to match their adorable products, and their tag line further encourages good feelings: "Love is Patient, Love is Kind." Based in Texas, USA, they offer a wide selection of handmade soaps, party favors, gifts, and other bath products. Just as the shop's header suggests, the products are made with a lot of love and reflect love in every aspect of them.
TheLittleSoapStore has an amazing collection of soaps and bath products suitable for a number of different occasions such as Valentine's Day and others. Some of the products worth checking out are the handmade artisan soaps, foaming whipped soaps, bath bombs, and their great selection of novelty and dessert soaps.
You can also request a custom order from the seller, and they appear to often be willing to happily oblige. The shop has more than 11,000 admirers, and there are also many customer reviews from those who were elated upon receiving these edible-looking bath products.
---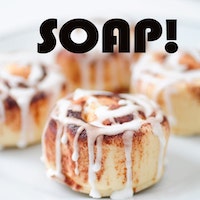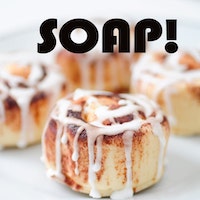 Inspired by her mother, the owner of this Etsy shop has come a long way from just looking for ideas to gift her mom a handmade product on occasion. Today, she successfully runs her own line of bath and body products made from premium and quality ingredients.
More than anything, we love the creative designs that make these bath products look so tempting and irresistible. The wide range of products includes seasonal soaps, animal-shaped soaps, soaps that realistically look like various foods and desserts, and much more. Based in Connecticut, United States, this Etsy shop has received multiple 5-star reviews on a regular basis.
Some of their top products are sushi soap gift sets, succulent plant gift sets, cheeseburger soap, bacon soap, and plenty more to meet the preferences of anyone looking for a cute soap addition to their cleaning routine. Customers can also request custom orders, so if there is something you love to eat and would like to have a soap designed after it, you are free to contact the business owner and see what she can do.
---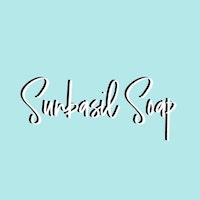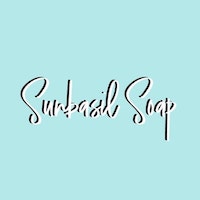 Based in Delaware, United States, Sunbasilgarden Soap is a 100% handmade bath and body company that offers a complete line of attractive skincare products. Made daily since 2008, their products are not repackaged but sourced carefully using the finest USA-based ingredients.
Whether you use their products every day or just for special occasions, they offer something for everyone to make both you and your skin happy. Their products are made of organic and natural ingredients; and they are cruelty-free, vegan-friendly, detergent-free, and made using sustainable palm and love.
This shop's products include a wide range of handmade bath bombs, soaps, body butters, sugar scrubs, and perfume oils. With these bath and body items, you can bring the fun back into your shower with a variety of delicious fragrances and creative designs. They are also perfect for unique gift-giving and are great for nearly any occasion. Sunbasilgarden Soap has more than 23,000 admirers on the Etsy page and receives consistent 5-star reviews.
---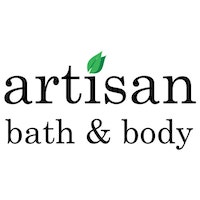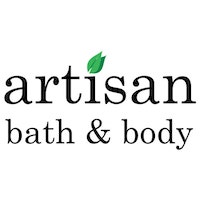 Based in Nevada, United States, the ArtisanBathandBody shop is a family-run business that is dedicated to creating high-quality bath and body products. They use only the most premium-quality natural ingredients sourced from around the world to assure product quality and freshness.
ArtisanBathandBody has a wide range of products consisting primarily of soap bars and bath salts. Their product range also includes hair care products, perfume sticks, sugar scrubs, and more. You can also buy gift sets that are perfect for all occasions.
If desired, you can also request custom orders; and sampling of their products is highly encouraged. They are a star seller with many 5-star reviews and a consistent history of replying to queries on time. They also have more than 25,000 admirers on their Etsy page, proving just how great this business really is.
---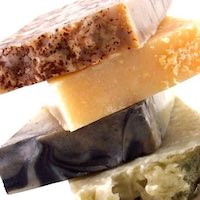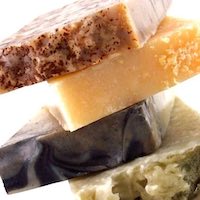 If you are keen on using natural and cruelty-free products, you are in the right place when you visit this online shop. Based in Florida, United States, Alchemic Muse is a seller of natural handmade bath and body indulgence products on Etsy. You can find the complete line of products on their store page.
At Alchemic Muse, they offer some of the most natural and freshly made products that delight the senses. They use the finest ingredients, such as vegetable, fruit, and exotic butter botanicals; nut oils; clays; herbal infusions; proven extracts; and other natural additives.
They have uniquely blended scents that are created with via combining ingredients such as fragrance oils, essential oils, extracts, resins, and absolutes for maximum impact. Another advantage of purchasing a product from this brand is that they use traditional beauty regiments, aromatherapy, and natural remedies to develop distinctive body care products.
---
Based in Kentucky, United States, this Etsy shop sells 100% handmade soap prepared in the natural, old-fashioned way. Each of these soaps is uniquely hand-cut. and they are made using only the finest quality oils and botanicals—the purest ingredients on Earth.
Gorgeous Soap was born on a quest to find an herbal remedy for a bad case of poison ivy, and it soon turned into a successful business. Today, the brand has a wide range of handcrafted goat milk soaps, soothing salves, and shampoo bars.
In addition to their soaps and bars, they also offer lotions and perfumes, money candles, Zodiac candles, foot bombs, lip balms, wax tarts, and more.
---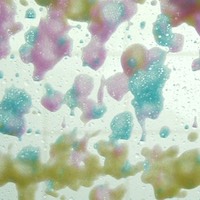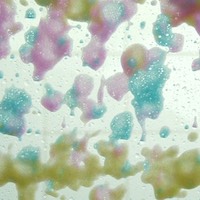 If you are looking for cute party favors, then you absolutely need to check out Soapopotamus. This store's owner loves the idea of replicating things by making them into cute soaps in a fun and fantastic way. They use natural materials that have been tested for safety then used to create something new.
Soapopotamus was honored as an Etsy Featured Seller in 2010, and since then, they have assisted numerous people with items for their weddings, baby and bridal showers, and birthdays, too! They also take custom orders, so if you have something in mind, you can let them know.
The best part about the products offered by this unique brand is that everything is created by the owner in her home studio. On Etsy since 2008, this Etsy shop has over 23,000 recorded product sales to date.
---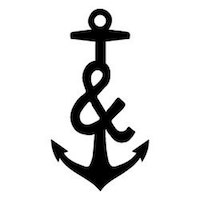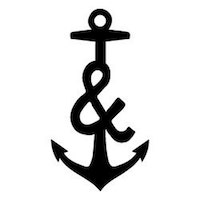 Based in Florida, United States, AnchorSwayCo brings you a wide range of handmade gifts and personal care products. They are a star seller with numerous 5-star reviews and a history of quick replies to any customer queries.
Besides soaps and skincare products, they also offer soy wax melts, bath bombs, and perfumes. The owner takes special care when it comes to the color, texture, and sparkle of her products. There are more than 5,000 admirers of this fantastic Etsy shop, and AnchorSwayCo has many positive customer reviews that speak at lengths about the products' quality
See Also:
11 Best Pillow Shops On Etsy
15 Best Etsy Rug Shops You'll Fall In Love With
The 9 Best Candles On Etsy
23 Best Vintage Home Decor Etsy Shops