Bright, vintage, energetic, or romantic—the right pillows can add just the kind of effect you need to get the stylish look you want for your home. Whether you want the most comfortable ones for your bedroom or the most welcoming ones for the living room, you can find these pillows online on Etsy.
However, there are a lot of shops to choose from, so finding the right one may get tough for you. To make your task easier, we have reviewed some of the most popular pillow shops on the site and come up with a list of the best ones available online. Read on to find our review of the 11 best pillow shops on Etsy for 2022.
Monica—the owner of BohoPillow—is a sourcer, a sewing lady, and a designer who enjoys discovering fabrics by feeling their weight and texture. She likes to combine the old with the new to see how it impacts a space and creates a difference.
When it comes to her work, she mostly likes to play with vintage and ethnic textiles. In her shop, you will find most things to have a look that can be described as bohemian, boho-chic, boho-chick, or boho. She carefully sources her pillow covers and accessories to match the Bohemian style. Over the years in running her business, she has achieved a keen sense of attention to detail.
Her shop maintains the highest standards to create the best quality products possible. This shop has some of the best customer reviews from those who are elated with their purchases and completely in love with the quality and designs BohoPillow offers. In this shop, you can find pillows with a variety of different designs and patterns to suit your needs. You can also follow them on Instagram and Facebook @bohopillow to get the latest updates.
---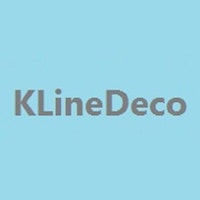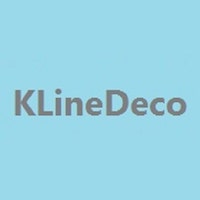 KLineDeco is one of the premium online pillow shops on Etsy that deals in beautiful and affordable pillows as well as pillow covers that follow the latest fashion trends. What we love about their products is that all of the pillow covers are made to customers' size specifications rather than only meeting the common generic sizes available my most manufacturers.
These covers are created with a lot of details in the various fabrics and while keeping the customer's needs in mind. They are also available with single-sided or double-sided designs, depending upon your preferences. They have a vibrant collection that incorporates the brightest colors with exotic designs to lend a fresh lease on life to your home and every room design you could imagine.
You can use these pillows in your bedroom, living room, or on any couch or other piece of sitting furniture to add a splash of vibrance and positive vibes. They already have more than 6,000 admirers on their page, which itself speaks volumes about their popularity and goodwill in the market.
They have some of the most unique designs that you can find online, and they have no trouble with placing custom orders, too. The owners can be easily contacted through the Etsy page for those who have any questions or concerns before purchasing. After going through the customer reviews on their page, we can say that most of the buyers liked what they received and had a pleasant experience.   
---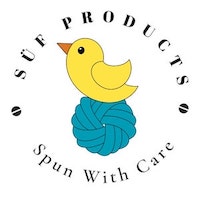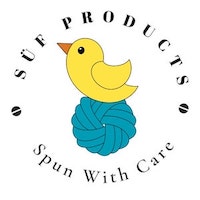 SpunWithCare is a star seller known for their unique knot pillows that are made in Illinois, USA. They have a history of 5-star reviews for dispatching all products on time and replying to all queries quickly. The seller is easily reachable on Facebook, Instagram, and Pinterest.
Their beautifully handmade knot pillows are not only attractive to look at but also add a lot of charm to your home's interior. Some of the products that you can find in the shop are baby knot pillows, clover knot pillows, ball knot pillows, spiral knot pillows, star knot pillows, and so on.
Made from unique soft plush and brightly colored fabrics, these pillows arrest the eyes and become the center of attention. The shop has more than 500 admirers on the page and several happy customer reviews sharing their stories of plush happiness. If ever needed, the seller is also easily reachable through the Etsy page.
---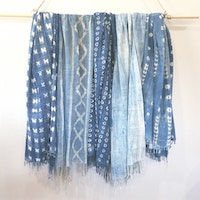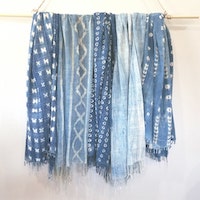 The next shop has its base in California, and they make some of the best vintage textiles and handmade home goods. They excel in custom-made orders too, so you can contact them to create that perfect custom-made pillow to go with your couch or sofa.
There are more than 95 different categories on the page, so you have a lot of options to choose from. Some of the varieties are Hmong pillows, African textile pillows, Belgian linen pillows, Grainsack pillows, and more. They have a record of more than 8,000 successful sales on their Etsy page, so you can order from this business with confidence.
There are over 6,000 admirers on their Etsy page and over 1,000 customer reviews that help you get an idea of the kinds of products they produce and the fantastic quality, too.
---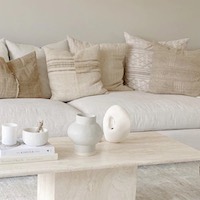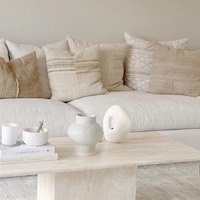 When you want to create a thoughtful home with your choice of decor, CLOTHANDMAIN helps you do that by indulging in conscious aesthetics. They have a wide selection of pillow covers to choose from, and most of them are made with 100% heavy-weight Belgian linen.
Each pillow cover in this shop is made with an obsession with detail, stylish vibes, and lots of love. Some of the textiles are mixed with a piece of backing to give you more weight, and others are reinforced at the seams. This business has a diverse and vibrant collection with something for everyone.
When you shop with CLOTHANDMAIN, you get to own something that stands out in terms of vintage aesthetics as well as prime condition. These pillows are meant to give your home a dash of coziness, texture, and effortlessly cool style. Each piece has its own story to tell, and most importantly, the products also support local artisans.
---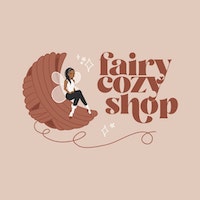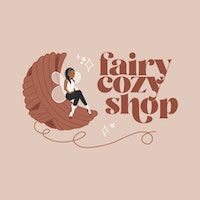 This seller's collection is as cozy and sweet as the name of their Etsy shop. These chunky knitted balls of wool are bliss to behold and a pleasure to have in your bedroom or living room. Based in Connecticut, USA, they are a star seller with 5-star reviews. They have scored high on dispatching orders on time as well as replying quickly to any messages or queries.
Their collection is not particularly extensive or diverse, but it is definitely worth checking out for the cute and appealing designs of their work. They have registered more than 300 sales already along with over 90 customer reviews that tell stories of how pleased customers were to receive their balls of coziness and comfort.
Besides adding more comfort to your home, these unique pieces also radiate positivity and include tags with short phrases to encourage good thoughts. Some of the products available from this shop are chunky knit pillows, sage chunky knit blankets, large crochet scrunchies, and sherpa scrunchies.
---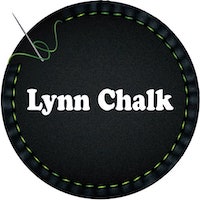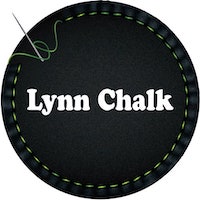 Based in Connecticut, USA, this Etsy shop has a wide range of roman shades, custom drapes, pillows, cushions, and more. Each product is beautifully designed and handmade made with carefully selected textiles and fine craftsmanship. They also take custom orders, so you can get exactly what you like custom-made.
The pillow covers available are made from the finest fabrics, and Lynn makes use of more earthy tones to add warmth and sophistication to your home. There are several categories to choose from as well, some of these being Chinese textile pillows, Grainsack pillows, Hmong pillows, and Belgian linen pillows.
There are more than 6,000 admirers on their Etsy shop with several customer reviews that will help you get a good idea of their quality of products. The seller is easily reachable through their Etsy shop, and you can also follow them on Instagram for updates.
---
This pillow cover shop is based in Florida, USA, and they have a powerful presence on Etsy. They use great quality fabrics and vibrant colors to create pieces that stand out from others. These pillow covers not only add more style to your home's interior, but they also add a lot of comfort.
They have unique and stylish patterns to meet anyone's taste preferences, and some of their products even have festive themes, too. There is a wide range of categories such as farmhouse pillows, polyester or down inserts, toile pillow covers, and even Christmas pillow covers. They also have heavily discounted offers—as much as 50% off!
ThePillowCoverStore has earned the badge of a star seller with numerous 5-star reviews and a record of replying to messages quickly. There are more than 12,000 admirers and plenty of customer reviews that speak volumes about the quality of this seller and their products.
---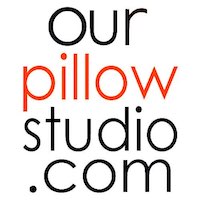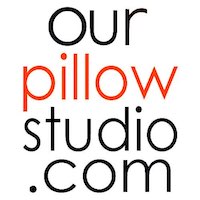 This Etsy shop sells exotic pillow covers that have patterns inspired by nature. They have a wide range of vibrant hues with lots of flowers and leaf-based patterns to give you a breath of fresh air both indoors and outdoors. Their covers can easily be used with your living room furniture or even your patio furniture to add beauty to your home.
OurPillowStudio also takes custom orders to create pillow covers that you like. Some of the categories include boxed cushion covers, indoor/outdoor covers, and further options. They are proud to have one of the largest collections of pillow covers that can be found on Etsy.
We were pleased to find that the pillow shop has also received 5-star reviews many times in the past. They have over 13,000 admirers and many customer reviews that can help you get an idea of their products and level of customer service.  
---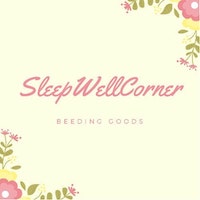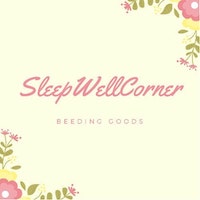 If you are looking for pillows that look more like soft toys to add a lot of cuteness to your home, this shop's page is the place to be. This shop on Etsy has some of the cutest pillows, soft toys, blankets, and stuffed animals to steal your heart.
Whether you are decorating your kid's room or simply like the idea of being surrounded by cute pillows in your living room or bedroom, these serve that purpose perfectly. Some examples of the products available are flower plush pillows, cute sleeping worm pillows, cute avocado pillows, plush Pokémon and other animals, and even more.
Although the collection is not as extensive as the other Etsy stores, they are definitely worth checking out. There are more than 400 items on sale, and they have over 70 admirers with numerous customer reviews that tell volumes about the shop's products and quality.
See Also:
15 Best Etsy Rug Shops You'll Fall In Love With
The 9 Best Candles On Etsy
23 Best Vintage Home Decor Etsy Shops
Den-Dry Vs HyperVent: Which Is Brand Better?