Gone are the days when cleaning the house meant moving around with a heavy and noisy vacuum cleaner. The modern corded stick and cordless vacuums are slimmer, lighter, and equipped with several advanced features to help you multitask and clean home in a jiffy.
But, there's a catch here! The convenience and portability of cordless vacuums come at the cost of dust capacity and battery life. The cordless is easier to handle and use but they may not be suitable for all types of houses. The difference in price and maintenance requirements also play vital roles in determining which one is more suitable for you – a corded stick or a cordless vacuum.
While most people prefer the cordless handheld vacuum cleaners for the ease of removing dirt, spots, and pet hair, others swear by the corded option for a dust-free home. In this post, we will compare the two different types of vacuums so that you can decide which one suits your needs. Before that, let's take a look at the basic features of a corded stick and cordless vacuum.
Corded Stick Vacuums
The corded stick vacuums (see my reviews) are the traditional-style cleaning devices that can be found in almost every house in the US and around the globe. It is known to offer good performance and has proven its potential time and again at giving a perfectly clean house.
They are not battery-operated and need an electric supply to run. You just need to plug the device and go. As a result, they tend to have a longer lifespan than the cordless vacuum cleaners. The traditional device may come in two variations – bagged or bagless. Some may even come equipped with HEPA filters.
The corded vacuums typically have a power input of 1000 to 2000 watts. They come with a lower price point than other types of advanced vacuum cleaners in the market. They are also good for commercial use and are often considered as the best option due to less power consumption, low cost, and longevity.
Some of the top brands and models for corded stick vacuums are Shark Flex DuoClean Upright Corded Vacuum; Hoover Linx Corded Stick Vacuum; BISSELL PowerEdge Pet Stick Vacuum Cleaner; and BESTEK 2-in-1 Corded Stick Vacuum Cleaner.
Advantages Of Corded Sticks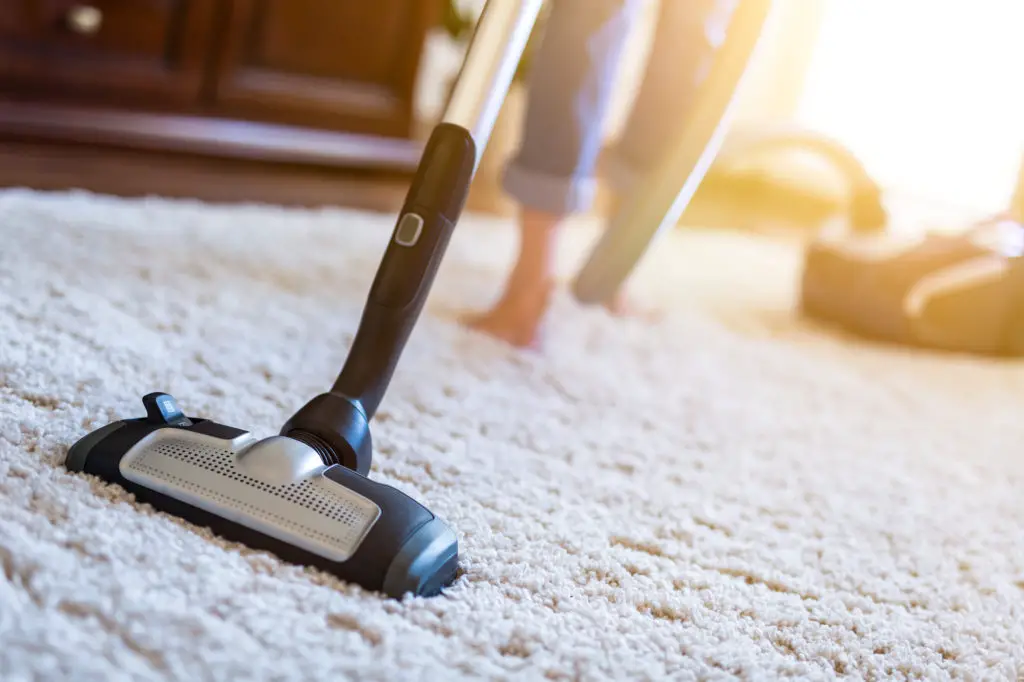 Brilliant suction capacity: The biggest advantage of corded options is that they have a brilliant suction power. They have powerful motors that can deliver amazing performance and suck the toughest dust with their suction ability. They are much stronger than their cordless alternatives and very impressive too.
Usage limit: In the case of the corded vacuum cleaners, the length of use is typically limitless because there are no batteries that need to be charged. You can continue to clean with the gadget as long as you like without having to fret about the battery life. You don't have to remember to charge the unit before using it or worry about the battery running out in between the cleaning process.
Easy to access the corners: With this amazing corded unit, you can reach the main dirt spots and toughest corners to clean with ease, despite the cable. The electric wires attached with the device are typically 6 to 8 meters long, hence you can easily remove dust and debris from any area of the room.
Dust capacity: The corded vacuum cleaners have an amazing dust capacity as the devices are typically larger and equipped with a bigger storage bag to collect the dust off the floors. This means you can continue cleaning for a longer period of time, without worrying about taking a break or frequently cleaning the dust bag.
Low cost: The average model of any corded vacuum cleaner costs between $85 to $100. They are relatively low priced when compared to the cordless vacuum options. However, you will need to sacrifice a few things such as cord restrictions, bulky size, weight, and more. If these things don't matter much to you and price is a big factor, you may consider buying a corded vacuum unit.
Disadvantages Of Corded Stick
Size and Cord Restrictions: Needless to say, anything that is bulky and comes with a cord is not easy to maneuver around. The traditional vacuum cleaner is restricted by the length of the cord and you can go only as far as it allows If you need to clean an area that is outside the limit, you will need to unplug the device and plug it again to a power source closer to that area. This can be a frustrating experience, plus the cords may cause accidents as you can easily trip over.
Weight: The average corded vacuum cleaner weighs more than the cordless options as the former has a powerful motor that runs on electric supply. The average weight of corded vacuums is about 7 kgs, which can be slightly heavier and inconvenient for some people.
Cordless Vacuum Cleaners
The cordless vacuums are the modern and advanced cleaning gadgets that may be referred to as the wave of the future. Although they are relatively new to the vacuum cleaning market, they have become popular because they make cleaning easier and can easily access the hard-to-reach spots.
As these devices are extremely lightweight, you can conveniently pick up the device and clean any room or corner of the house. They typically operate between an input of 20-200 watts, which may not be sufficient for heavy-duty cleaning.
As these are cordless devices powered by battery, they need to be charged after and before any use. A typical cordless vacuum will have a battery life of about 10-40 minutes, depending on the power setting selected.
The cordless vacuums have been designed to be compact, small, and lightweight so that they can fit into today's society and modern city houses where space saving is a huge advantage. Although extremely lightweight and portable, they cannot be used for cleaning all types of houses.
Some of the top brands and models for a cordless vacuum cleaner are Dyson V8 Absolute Cord-Free Vacuum; Hoover Linx BH50010 Cordless Stick Vacuum; BLACK+DECKER Cordless 2-N-1 Stick Vacuum; Dirt Devil Versa 3-in-1 Vacuum; and Dyson Cyclone V10 Absolute.
Advantages Of Cordless Vacuums
Lightweight: This is perhaps the biggest advantage of cordless vacuum cleaners. The average device weighs about 3 kgs which is much less than the corded option. Due to its lightweight, you can easily carry the unit from one place to another, up to the stairs and even outdoors to clean the garage and car.
Not limited to indoor use: As it is battery operated and you don't need to look for a power source to run the device, you can easily take your cordless vacuum cleaner outdoors. You may use it to clean the car or any outdoor area that you may otherwise not be able to reach with a corded unit. If you have pets or kids at home, this is a handy option to clean the messes left in the car.
Easy accessibility: While you can reach different corners of the house with a corded vacuum cleaner, it is much easier with a cordless option. As many of these models are smaller and lightweight, they can be easily carried from one place to another. Another bonus point is that you don't have to worry about attaching the device to a cord.
Disadvantages Of Cordless Vacuums
Dust Capacity: The biggest disadvantage of buying a cordless vacuum cleaner is that you have to comprise with the dust capacity which may be as tiny as 0.7 liters. As a result, you will need to empty the dust can frequently while cleaning. The filters also need to be cleaned more often as the dirt and debris may cause a blockage leading to burnout or bring the device to a halt.
Battery Life: Another big downside of cordless options is the less battery life. When buying a cordless unit, remember to check the battery life and maximum running time of the device. There are some models that need to charge several times in the day or even between cleaning sessions, which can be infuriating. If you have a large home, avoid buying a cordless cleaner to save yourself from the harassment.
Pricey: If you want a cordless vacuum cleaner to perform as good as a corded unit with the benefits of cordless, you will need to shell out about $180 and more. If you do a good amount of research you may find some that are close to $100-120 but we would not recommend those as you may not be able to get the work done. If you want a cordless device that delivers performance equal to a corded option, you will need to spend a good amount of money.
| | | |
| --- | --- | --- |
|   | Corded Stick Vacuum | Cordless Vacuum Cleaners |
| Power Source | Plug Point | Batteries |
| Run Time | Limitless | 10-40 minutes |
| Weight | 7 Kgs or more | 3 kgs |
| Accessibility | As far as the cord length | Can reach any corner with ease |
| Portability | Needs a power source | Can be used indoors or outdoors |
| Dust capacity | 2-3 liters | 0.7 liters |
| Area coverage | Good for large houses | Perfect for small homes |
| Charging | No requirements | Needs frequent charging |
Corded Stick Vs Cordless Vacuums
If you are planning to buy a vacuum cleaner, but cannot decide between corded and cordless options, read on to find the detailed differences between the two. The feature-wise differences will take the confusion out of your buying decision and help you select the product that meets your requirements.
#1. Suction Power
Corded Stick
The suction power refers to the ability to suck dirt, dust, and debris from the surfaces. As the corded vacuums are plugged into the mains, they are more powerful with a much stronger suction ability to give you desirable results, especially on carpets. For this reason, the corded vacuum cleaners tend to be a preferable option for bigger homes with carpets, kids, and pets.
Cordless Vacuum
In this type of devices, the battery creates suction capacity and the intensity decreases as the battery life goes down. The cordless devices typically come equipped with a lithium battery that can last longer and deliver good suction power. However, only the high-end cordless vacuums are capable of delivering performance similar to corded stick vacuums.
If you are looking for a powerful vacuum cleaner with strong suction capacity at a reasonable price, I would recommend that you choose a corded stick vacuum. Those who prefer a cordless option will need to choose a model that comes with high-voltage lithium battery and advanced motor technology to get a suction capacity similar to corded products. However, please be warned that the later will comes with a high price tag.
#2. Flexibility
Corded Stick
The flexibility refers to the ease in which you can move the gadget within an area to clean every corner or take it from one room to another. The corded vacuum cleaners are bulkier in size and they need to be plugged into a power source, hence using them is a little awkward. You need to ensure that the cable stays out of the way and every room where you use it must have a power source. Furthermore, taking a large-sized corded vacuum to clean the patio area or the car can be pretty cumbersome.
Cordless Vacuum
The cordless vacuum cleaner is lightweight, only about 3 kgs, thus using it is much more convenient. You get freedom from using cables while vacuum cleaning the stairs, car, corners of the room, stairs, crumbs, and crevices. There are some cordless vacuum models that can be converted into a handheld vacuum to quickly spot clean certain areas, which works perfectly if you have pets or kids.
#3. Battery Life
Corded Sticks
In case of a corded vacuum, you don't have to worry about the battery life or time limit because you can clean as long as you like. Once the device is connected to the power source, it will get a constant supply of electricity and run without interruption. This makes the corded options perfect for large homes that take some time to clean because you don't have the risk of running out of battery life.
Cordless Vacuums
The cordless vacuum cleaners typically have a limited battery life which may be anywhere between 10 to 40 minutes, depending on the different types of models. A device powered by high-voltage lithium-ion battery can last longer than the one with a lower voltage and less powerful stick vacuum, so you don't need to stop in order to charge the battery.
The high-end vacuums also charge much faster so you don't need to take a much longer break while cleaning. Special modes like turbo and boost work best on the carpets and other very dirty areas but they can also drain the battery faster.
#4. Dust Capacity
Corded Stick
The corded vacuum cleaners can hold much dust and debris than its cordless counterpart. They also don't need to be emptied that often. If you suffer from dust allergy, you will be saved from being exposed to the dust more frequently. People with asthma and allergies can greatly benefit from using a vacuum equipped with a HEPA filter.
Cordless Vacuum
The cordless vacuum cleaners have a comparatively smaller dust holding capacity than the corded version. The later can have a capacity of just 0.7 liters while the corded vacuum bags can hold up to 2-3 liters. As a result, the user needs to empty the dust bag frequently to prevent the device from getting choked and allow it to perform uninterrupted.
#5. Portability
Corded Sticks
This is another important factor when looking for a vacuum cleaner, especially if your house is large and you wish to use the device also for cleaning your car, garden area, patio, etc. In the case of the corded sticks, cleaning may be slightly cucumber with the cables.
There are portable corded vacuum cleaners available and the models come with a special power cord, which may be approximately 20 feet long. The biggest problem people face in such models is wrapping the cleaner while storing it away. The models from KENT come with an auto-retractor cord, which comes handy it keeping the device safe from any kind of damage.
Cordless Vacuum
The cordless options, on the other hand, come with much better convenience and portability, so you can move the appliance around with ease. There are some types of cordless vacuum cleaners that can be changed into handheld options and this comes handy for spot cleaning. As a result, they are useful for houses that have kids and pets
 #6. Price Factor
Corded Stick
Another important point to consider when looking for a corded or cordless vacuum cleaner is the price factor. You may choose a suitable vacuum based on the size of your house, your cleaning needs, and budget. Typically, the corded vacuums are the upright models that tend to be less expensive. They can also provide better performance than the most pricey cordless vacuum cleaners. So, you get what you pay for!
Cordless Vacuum
The cordless vacuum cleaners are more expensive than the corded options as they offer a higher level of convenience and portability. A lot of R & D goes into developing the latest technology that works behind better performing vacuum cleaners. Research costs money to the manufacturers and so the products are usually on the higher side.
#7. Lifespan
It can be hard to say the exact lifespan of a vacuum cleaner as this may vary depending on the motor warranty and materials used for building the gadget. There are some manufacturers that claim that their corded vacuum cleaners can last for up to 20 years. However, the frequency of use and proper maintenance also play a major role in determining the lifespan. The corded options usually last longer than the cordless ones.
Cordless Stick
The cordless options are battery operated and there is a higher risk of these devices getting damaged than the corded vacuums. As a result, the cordless devices typically have a smaller lifespan than the corded versions.
Cordless Vacuum
They usually have a shorter lifespan than the corded ones.
Top 5 Corded Stick Vacuums
1. Shark DuoClean Rocket Corded Upright Vacuum:
This is an ultra-light corded stick vacuum that is packed with amazing features. It weighs about 9.9 pounds and comes with a stick, hence it is easier on your back. If you remove the floor head, it can be converted into a 4.6-pound handheld unit. see on Amazon
2. Dibea 600W Corded Stick Vacuum:
You may use it in the stick mode or transform the vacuum to make it a handheld device. There are many versatile features and settings that improve the performance of the vacuum. It weighs about 4.6 pounds and can easily pivot 120 degrees.
3. Bissell 3-in-1 Corded Lightweight Stick Vacuum:
This is a lightweight and convertible stick vac that weighs only 4.2 pounds and 43.5 inches in length. The floor head is about 9.5-inch and it can easily fit under any furniture.
4. Hoover Linx Corded Cyclonic Stick Vacuum:
If you want a solid yet simple corded stick vacuum, check out the Hoover SH20030 Linx. It weighs just 9.7 pounds, which makes it slightly on the heavier side. It works really well at cleaning the large debris like litter and cereal.
5. BESTEK 2-in-1 Stick Vacuum Cleaner:
This vacuum stick comes with a powerful suction capacity which makes it perfect for cleaning the hard floors and low-pile carpets. It stands at 43.3 inches and does not strain your back or palm. It weighs about 3.7 pounds so there's no hassle in picking it up or carrying along.
Top 5 Cordless Vacuums
1. Dyson V11 Absolute:
With enhanced suction power, this one looks very much like the V10 but it offers more suction power than average cordless options. It comes with enhanced battery management and a power indicator that tells you when the battery is about to run out. There's a clock that estimates the time left based on the mode you are using.
2. Vax Blade 2 Max:
This cordless option is cheaper than the Dyson range and it comes with solid battery life. It can run for about 15 mins on maximum mode and up to 40  mins on a low setting. It is lightweight and can be easily carried from one place to another.
3. Dyson V8 Absolute:
This unit works both as a handheld device and also as a full-fledged vacuum cleaner. The run time for the device is between 10-40 mins depending on the setting type. The device is compact and stylish, but it is slightly on the bulkier side.
4. Dyson Cyclone V10 Absolute:
This is a superior quality cordless vacuum cleaner that can suck dust just like a corded option. It is powerful and comes with long battery life. The dust bin is also greater than V8, however, it is slightly heavier than you would expect from a cordless unit. See on Amazon
5. Bosch Bcs122gb Unlimited:
This is another superb cordless unit that performs similar to a Dyson vacuum cleaner. It is powered by two batteries which makes it unlike for the device to run out of juice. The device offers amazing cleaning performance and the run time is between 15-25 mins depending on your power setting.
Related Questions
Which types of vacuums are good at picking up dust?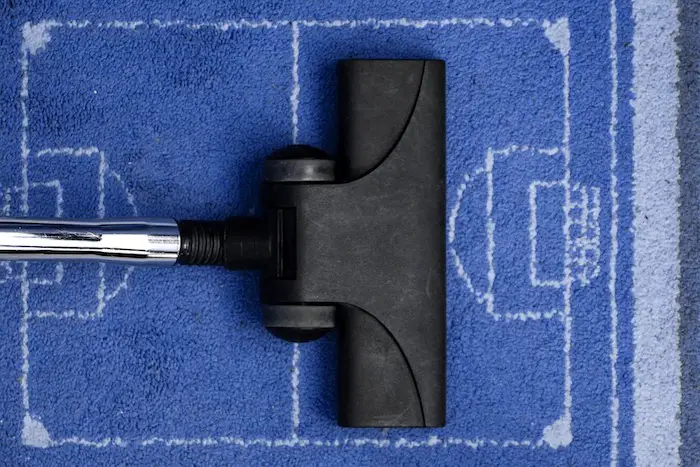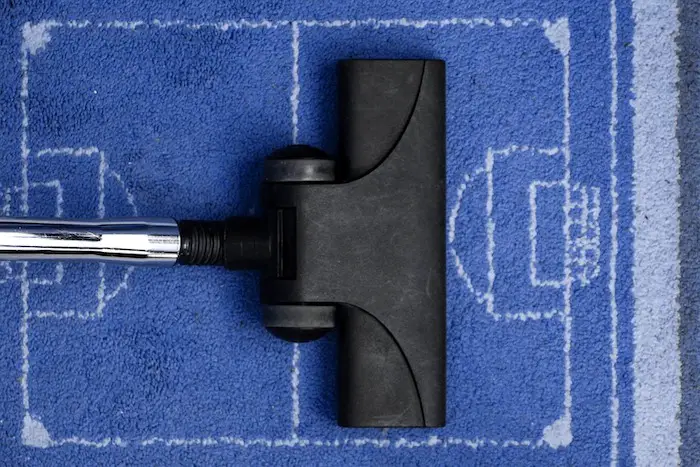 The traditional, upright vacuum cleaners are better at picking up dust than their corded cousins. Some of the high-end cordless options are strong enough to compare with the performance of corded vacuum cleaners, but if have to choose the one that is better at sucking dust then it has to be the corded stick vacuum cleaners.
What type of vacuum cleaners are easier to maintain?
The cordless vacuums are easy to use and store but they need frequent cleaning and the filter also needs to be cleaned or replaced after every use in order to ensure that the model functions properly. There are some models such as Dyson V10 and Dyson V11 that indicate when the filter needs to be changed. However, most of the stick vacuums don't have this feature and you will realize that you need to change the filter when the performance decreases. The corded vacuums have a higher dust capacity and the bags can contain up to a 3-liter capacity of dust and debris. Overall, the traditional corded vacuums are easier to maintain.
Do the cordless vacuums run out of battery?
This is perhaps the biggest disadvantage of using a battery-powered vacuum cleaner. They can stop working suddenly when you least expect. On average, the cordless options can take about 4.5 hours to charge and last for only 13 minutes when used on maximum power. Thankfully, this is improving as new models arrive in the scene with powerful motors.
If you want to buy a cordless option, I would suggest that you look for the ones that come with easily removable batteries and that can last for a long time. A cordless vacuum is not a good option for cleaning large homes because you will need to take frequent breaks to charge the batteries.
Which Vacuums Are Easier To Use?
Again, the cordless varieties take away the cake because they are so light that they can be easily handled. Unlike the corded vacuums that are bulkier, you can easily carry the cordless ones from one room to another. They may also come with different attachments that make it easier to reach to different parts of the house. As you don't have to worry about any cords, you free to take it anywhere without worrying about a power source.
Which type of vacuum gives you better value?
Several studies indicate that price is not an indicator of a device's performance. There are some cordless vacuums that can cost more than $900. The corded options, stick or traditional are usually less expensive and you also get more value out of them.
Which vacuum cleaners are noisiest?
This may vary and depend on a lot of factors. In general, the vacuums that come with a lot of suction settings are often the loudest of all. The old traditional corded models used to create more noise but there have been several improvements in design and performance. It is now possible to find corded vacuums that create less noise or almost the same noise as a cordless option.
Which vacuum is the best if you have pets?
Cats and dogs shed a lot of hair on the carpet, bed, floor, car, etc. You need a vacuum cleaner with a good suction capacity (see my reviews) to be able to remove pet hair. If you have pets at home, we would recommend that you use a high-end cordless vacuum as they have suction capacity comparable with the corded options. Look for the models that come with a turbo or boost mode. Furthermore, they are light and hassle-free to use daily or whenever needed.