Speed Queen vs. LG Washers: A Close-Up Look
Buying a new washer can be overwhelming, and a lot of the time, just going to see them up close at your local retailer won't give you enough information to make an informed decision. With all the different options—load sizes, agitator or no agitator, front load versus top load—it can feel almost impossible to find the best washer for your home. Thankfully, we've taken the time to compare two of the top brands to make your decision-making process significantly easier.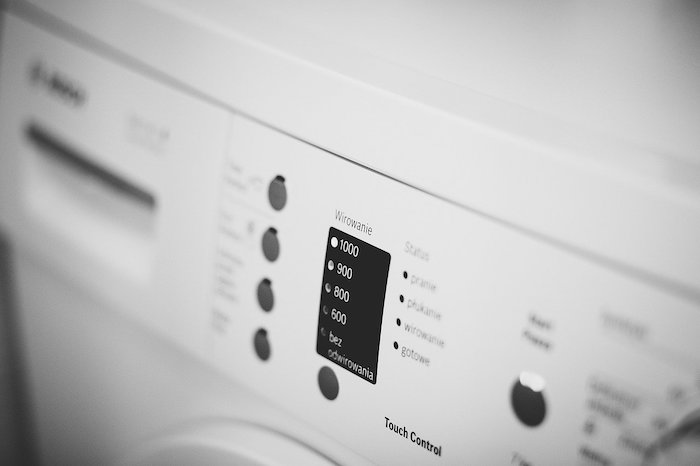 Two of the top brands on the market are Speed Queen—which is traditionally known as being a commercial washer brand—and LG, known for its vast variety of products across all categories of home and electronics needs. However, when it comes to washers, not all of them created equal. Why should you choose one of these washer brands above the other?
To help you decide on which washer brand is best for you, we've collected information about both LG and Speed Queen to condense their main features for your convenience in learning about which brand's products would be the best fit for your specific needs. We will be comparing the Speed Queen Home Style Mechanical Top Load Washer along with the LG Smart Wi-Fi Enabled All-In-One Washer/Dryer. We'll be looking at the capacity of the washers, whether or not they have an agitator, the energy usage of the washers, and their features. 
Speed Queen is known across the world as the #1 seller of commercial washers and dryers, but they've been growing in popularity for their residential machines as well. Speed Queen washers are made with durability in mind, and they are perfect for those more interested in efficacy than features. 
Size: 25.625″ x 43″ x 28″
Type: Top Load
Capacity: 3.19 cu. ft.
Drum Material: Stainless Steel
Agitator: Yes
RPM: 710
Washer/Dryer Combo: No
What is the Capacity of the Speed Queen Home Style Washer?
The capacity of the Speed Queen Home Style washer is 3.19 cubic feet, which equals out to about 16 pounds of laundry.


The Speed Queen brand is usually seen in laundromats and not homes, but that's not to say that these newer models can't be used as day-to-day washers as well. Their capacity is decently high, and they should be able to handle comforters and loads of towels with ease. 
Does the Speed Queen Home Style Washer Have an Agitator?
Yes, the Speed Queen Home Style washer has an agitator.
Once a staple of all washers, agitators have slowly been going out of style over the past decade. Washing machines are more likely to be made without an agitator these days, which some users prefer and others do not.
While agitators are a little rougher on laundry in the long run, many believe that they provide an unparalleled clean.  
Since Speed Queen washers are primarily made for commercial use, they need to be able to provide a thorough clean every time. In order to be efficient and get every load of laundry as clean as possible, most commercial washers—Speed Queen included—are built with agitators. 
Is the Speed Queen Home Style Washer Energy Efficient? 
While the Speed Queen Home Style Washer isn't Energy Star certified, it is still compliant with the current U.S. Department of Energy water and energy standards for commercial washers.
All washers, whether they are commercial or not, must meet certain standards for energy use. Since the Speed Queen is normally a commercial washer, it meets the specifications for commercial washers, but not necessarily those set for residential washers. 
However, that doesn't mean that the Speed Queen isn't energy efficient. Laundromats want to save on water and energy just like homeowners. Since Speed Queen is the most recognizable commercial brand of washer on the market, it's safe to say that they're decently efficient when it comes to energy consumption.
What are the Special Features of the Speed Queen Home Style Washer? 
The Speed Queen Home Style Washer has 4 settings: 
Soak/Prewash
Heavy Duty/Permanent Press
Normal Eco
Delicate 
This is a pretty small number of settings for a modern-day washer; but, because the Speed Queen is regularly used for commercial purposes, it doesn't have many bells and whistles. Instead, it is a simpler machine that focuses on deep, thorough washes each time instead of having a large number of features or settings. 
LG, which stands for "Life's Good," is a South Korean company that makes not just washers and dryers, but also televisions and other home appliances as well. LG prides themselves on their sleek designs and cutting-edge technology to set themselves apart from their competitors. 
 Size: 27″ x 39″ x 30.25″
 Type: Front Load
 Capacity: 4.5 cu. ft. 
 Drum Material: Stainless Steel
 Agitator: No
 RPM: 1300
Washer/Dryer Combo: Yes
What is the Capacity of the LG Smart All-In-One Washer/Dryer? 
The LG Smart All-In-One Washer boasts an impressive drum capacity of 4.5 cubic feet.
Having a large capacity is a must for a home washer, and the LG Smart Washer/Dryer delivers with a capacity that is significantly bigger than the Speed Queen.
With a capacity this size, you can wash comforters, loads of towels, small carpets, and even down comforters!
Does the LG Smart All-In-One Washer/Dryer Have an Agitator?
No, the LG Smart All-In-One Washer/Dryer doesn't have an agitator. It uses a rotating tub to clean the laundry instead of a rotating agitator. 
An agitator may get clothes cleaner, but it can actually wreak havoc on your more delicate pieces of laundry and wear them down more quickly. If you plan on washing things like lingerie, stick to a washer with no agitator. 
When you use a washer without an agitator, you're less likely to have clothes tangled together, bra straps ripped or stretched, or clothes damaged from the washing cycle. 
Is the LG Smart All-In-One Washer/Dryer Energy Efficient? 
The LG Smart All-In-One Washer/Dryer is not Energy Star certified, but it complies with the U.S Department of Energy's standards for water and energy for residential washers.  
Since the LG Smart Washer/Dryer is a washer/dryer combination, it's a little bit harder to measure how energy efficient it is. 
Because of their method of washing, front load washers are almost always more energy and water efficient than their top-loading counterparts. 
What are the Special Features of the LG Smart All-In-One Washer/Dryer?
The most stand-out feature of the LG Smart All-In-One Washer/Dryer is right there in the name: it washes and dries your clothes in just one machine! 
Being able to wash and dry your laundry in just one single machine is an innovation that will change the way you do laundry forever! Not only does it save you from having to move the laundry between the machines, but it also saves an enormous amount of space.
Besides that, the LG Smart Washer/Dryer has 14 different wash cycles and can connect to Alexa and Google Home so you can do your laundry on the go. The LG app allows you to control the laundry start times and dry times, as well as letting you know when your laundry is finished. 
The wash cycles included on this machine are: 
Normal
Heavy Duty
Bedding
Bright Whites
Sanitary
Allergenic
Tub Clean
Towels
Perm. Press
Sportswear
Delicates
Speed Wash
Drain + Spin
Downloaded
Other features include LoDecibel quiet operation, six different wash modes to maximize efficiency, steam mode to remove wrinkles without washing, and TurboWash—which LG claims will cut your wash and dry time in half. 
See Also:
Can I Keep A Washing Machine In The Bathroom?
3 Best Washing Machines For Horse Rugs
Can You Use A Dishwasher As A Washing Machine?
4 Best Washing Machines For Blankets