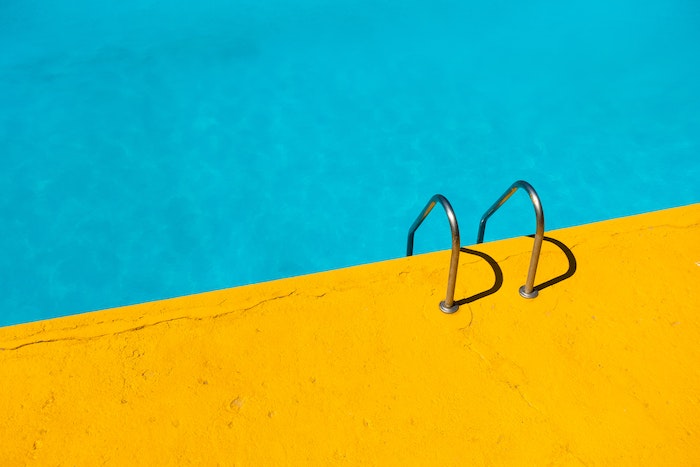 We are reader supported. When you purchase through links on our site, we may earn an affiliate commission. Also, as an Amazon affiliate, we earn from qualifying purchases.
You are lucky if you own a pool, but when it comes to cleaning it after a fun pool party, it may not make you feel as good. Thankfully there are cleaners to make your job easy and anyone looking for a pool cleaner will come across two popular options – Baracuda G3 and Kreepy Krauly Kruiser.
While both these pool cleaners have a good reputation in the market for being durable and easy to use, there are still a few things that differentiate them. As a result, you may find yourself in doubt and unable to decide which one to order.
In this post, we have tried to review both the products and compare them with each other to help you choose the best one for you. Please remember that a product that's best for you may not be suitable for another person, so weigh your specific requirements well before selecting one. Read on to find an unbiased and complete review of both these pool cleaners.
The Baracuda G3 in-ground pool cleaner from the house of Zodiac comes with 36 feet of hose, a leaf canister, and an additional diaphragm. The powerful yet quiet suction works with low-speed pumps to ensure maximum efficiency while cleaning the pool.
There is a durable and long-life diaphragm that comes equipped with a one-moving-part technology. The FlowKeeper Valve regulates the water flow automatically to maintain a good cleaning performance even with the low-capacity pumps. The scuff-resistant hoses eliminate all scuffs on the pool surface.
The 36-Fin Disc that comes with the product increases the adhesion to pool surface avoids getting caught up with the lights, fittings, drain covers, and other pool features. Although most of the features are almost the same as you will find in a Kreepy Krauly Kruiser, it also includes a self-adjusting FlowKeeper Valve that can regulate water flow.
Product features and specifications
Long-lasting and reliable design

No-gear construction for easy maintenance
Quick-release cassette
No filter bags or compartments
Wheel deflector prevents hang-ups
FlowKeeper valve regulates water flow
User/ Customer reviews
Many people have said that the pool cleaner worked much better than they expected. Several users are pleased with the easy assembly and ease of use that make it possible for anyone to use the cleaner. Customers who have used the product have also mentioned that it cleans the pool walls up to the tiles and does the floor also pretty well.
Conclusion
The Baracuda G3 Suction Side Cleaner (see Amazon) is sturdy and has a robust body design that enables it to get around the tight corners of the pool with ease. It picks up leaves, debris, and also cleans the pool floor and side walls as it goes. Although more expensive than the average pool cleaner, we feel that Baracuda G3 delivers what you pay for.
---
If you have used the original classic Kreepy Krauly before then you will surely be impressed by the new and improved Kreepy Krauly Kruiser. It comes with a new improved suction and much quieter operation. There is just one moving part that reduces the maintenance requirements immensely.
Designed thoughtfully, the pool cleaner efficiently scrubs and vacuums the ground pool's walls and floor while easily maneuvering around the obstacles. The product comes complete with a suction regulator, 39ft of hose, safety vac-lock fitting, regulator cap, flow gauge, two eyeball diverters, two hose weights, and skimmer adapters.
This suction side pool cleaner picks up large to medium-sized debris while cleaning the floor and sidewalls. The suction regulator is self-adjusting, compact, plus the flow control valve enables you to regulate the water flow when you connect the product to the skimmer.
Product features and specifications
Long-lasting and reliable

Single moving part
Wide-mouth design for large and small debris
No filter bags or compartments
Adjustable regulator valve
Quiet operation
Easy installation
Two-Year warranty
User/ Customer reviews
Most users are extremely pleased with the improved design, features, and functionality of the pool cleaner. A few customers have warned that the Kruiser gets hung up when it comes to cleaning areas like the pool stairs. Other than that people are in general happy about the ease of use and easy maintenance.
Conclusion
This is one of the well-designed and efficiently working pool cleaners that are an improvement over its predecessors. It comes with a lot of improvements that include a quieter operation, better handling of tight corners, fewer issues during startup, and more reliable port fittings. Overall, we feel that the Kreepy Krauly Kruiser Suction Side Cleaner offers a good value for money.
Final Verdict
After reviewing both the pool cleaners, we feel that they are both strong contenders and sport a long-lasting reliable design. When comparing both the cleaners, the Baracuda G3 (shop now) stands out with a few improvements over the Kreepy Krauly Kruiser. Even though the Kreepy Krauly has a strong reputation, proven reliability, and easy maintenance, the Baracuda G3 steals the show with an optimized flow rate, increased maneuverability, quick-release cassette, and versatility.
See Also:
Can You Leave Pool Vacuum In Pool
How Long To Run Polaris Pool Cleaner
4 Best Automatic Pool Cleaners For Concrete Pools
4 Best Pool Leaf Catchers