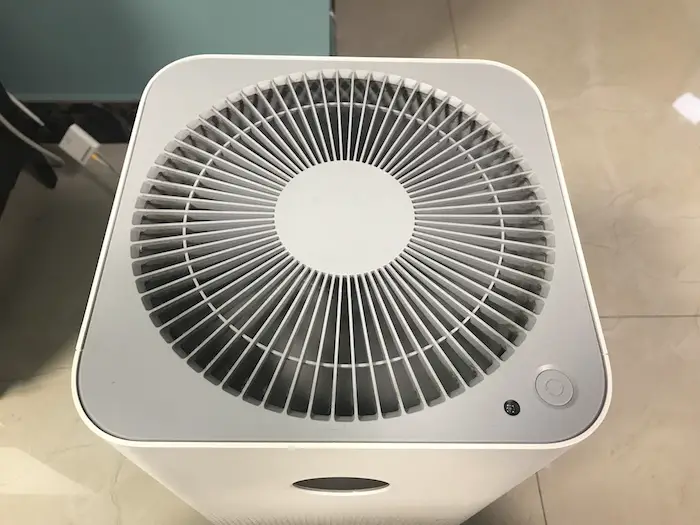 We are reader supported. When you purchase through links on our site, we may earn an affiliate commission. Also, as an Amazon affiliate, we earn from qualifying purchases.
We mostly believe that home is the safest haven for our kids and loved ones. Little do we realize that this sanctuary is often filled with harmful household chemicals that make indoor air harmful than outdoor pollution. This is where the best air purifier for Vocs and Formaldehyde comes into the picture.
Most people consider air purifiers as a tool for removing dust, pollen, dander, and tiny particles suspended in the air, however this is just one part of the story. Some models are powerful enough to not only deal with the visible particles but also the invisible targets such as toxic gases or VOCs and formaldehyde.
VOCs stand for volatile organic compounds and they are a class of chemical compounds that become airborne close to room temperature. Formaldehyde is a type of chemical present in resins and adhesives used for making products such as laminate countertops and engineered wood products.
These compounds have the tendency to vaporize under room temperature and pressure conditions, causing them to build-up in the air. They can have a detrimental effect on your family's health. Thus, it's necessary to choose a high-quality air purifier capable of removing formaldehyde and other VOCs.
In this post, we have reviewed some of the top air purifiers for VOCs and formaldehyde, along with the comparison between products to help you choose. After reviewing dozens of products, we feel that the Hathaspace Air Purifier (learn more) with 5 filters and less than 18 decibels noise level is a good choice for someone looking to purify a small area.
If you need a purifier with large coverage capacity, get the Austin HealthMate Plus that comes with a 5-year warranty. Although slightly more expensive, it lasts longer and delivers a remarkable performance at keeping your indoor air healthy.
---
This is a powerful 5-in-1 air purifier system that comprises of a Nano Cold Catalyst Filter, Cellular Activated Carbon Filter, Antibacterial Filter, True HEPA Filter, and Ionizer (Ozone-Safe). The manufacturer claims that the product can provide multiple protection against air pollutants such as pollen, dust mites, spores, odors, smoke, pet hair, dander, and volatile organic compounds (VOCs). The true HEPA filter is capable of trapping particles as tiny as 0.3 microns in size.
The Hathaspace air purifier is approved by CARB and it comes equipped with an automatic sensor system to measure the air quality and adjust the fan speed. A display on the purifier will let you know the quality of the air you are breathing. We were impressed with the two-year warranty and a solid 7 days a week customer support to give buyers peace of mind.
Product Features and Specifications
Measures 13.5 x 7 x 19.5 in
White-colored
5-in-1 purification system
Smart air quality sensor
Filters 99.97% of Allergens and Pollutants
Remote Control Operable
Whisper-Quiet Sleep Mode
User/ Customer Impression
Those who have used this air purifier are full of praises for its solid performance at picking the slightest of dust, odor, and toxic gases. According to the users, it has helped them sleep better and get rid of frequently runny noses in the mornings. While most customers are happy that this product works as advertised, a few wish it was designed in a way to cover a larger area.
Conclusion
This air purifier by Hathaspace is a good investment or people with kids, pets, or those who live in polluted areas. The indicator light turns red every time there is dust, chemical or bad odor in the air, and you can feel the air getting better after a few minutes. Overall, we feel that this product works as expected and delivers a good price to performance ratio.
---
The name of the product 'Airdoctor' sounds so reassuring. Plus, the manufacturer's claim that it is 100 times more effective than HEPA air filters makes it one of the best air purifier for VOCs and formaldehyde. The Ultra HEPA filter is capable of removing 99.95% of airborne particles of up to 0.003 microns in size. With a CADR rating of approximately 373, this air purifier can improve the quality of air in a 900 sq. ft. room.
The air purifier comes with a sensing device that immediately detects dust, pollutants or toxic gases in the atmosphere and adjusts the settings to improve the air quality. Customers get to choose from four different filter options, which is great. We also love that this an energy star rated device that delivers a great performance with cost and energy savings. It is also 30 percent quieter than any traditional air purifiers.
Product Features and Specifications
Measures 8.5 x 16 x 23.5 inches
Full-spectrum filters
Captures harmful gases
Filter change alert
Automatic shut-off
Removes bad odor
Auto sensor
3 stage air filtration
User/ Customer Impressions
People who have bought this product are elated with the performance and the improved quality of the air they experience indoors, despite having pets or a partner that smokes. Users have also commented about how easily they were able to set it up and the efficiency at which the automatic sensors pick up any pollution in the air and work at removing it quickly.
Conclusion
If you are looking for an air purifier that is potent enough to pick VOCs such as formaldehyde and repel them, then this is a good option at this price. However, it comes with only one-year limited warranty so if something goes wrong after that, you are completely on your own. The replacement filters are pricey so you may want to consider these before buying.
---
This air purifier from the Green Air stable comes with a 3-stage air filtration and purifier system equipped with a true HEPA filter. It is also powered with the Odor fighting filter technology to improve the quality of indoor air. Our team was happy to discover that this non-ozone based purifier is capable of removing  99.97 percent of allergens and particulates as small as 0.3 microns. It also does a good job of removing foul odors, smoke, harmful off-gassing of VOCs such as Benzene and Formaldehyde.
The device has a light indicator that changes color as the quality of air changes. It has four distinct operating modes such as Auto, Fan, Silent, and Night. We love the auto setting which detects the air quality in the room automatically and adjusts accordingly. The low sound operation ensures that you enjoy undisturbed sleep.
Product Features/ Specifications
Measures 25 x 7.5 x 14 inches
Covers up to 1000 sq. ft.
Auto Sensor
Energy Efficient
Whisper Quiet Operation
No-Hassle Return Policy
True HEPA Filter
User/ Customer Impression
Those who have bought the air purifier are pleased with the results and auto-sensing mode which enables the device to detect any smell or toxic gases and adjust the settings by itself. People with allergies have noticed a difference after using the product and it has also helped many users enjoy better sleep. It's noiseless operation and good customer service offered the company are also much appreciated.
Conclusion
The advanced IonCluster Technology and true HEPA filter make this air purifier effective at controlling odor and purifying the air. It can also cover an area of 1000 square feet with ease, which comes as a bonus at this price point. Overall, we recommend this product!
---
If you are looking for an air purifier that offers ultimate protection for people suffering from chemical sensitivity then the Austin HealthMate Plus Air HM450 Air Purifier is a good choice. It is regarded as a comprehensive air purifying solution that not only traps 99.97% of air-borne air pollutants but also offers other benefits such as reduced snoring, better sleep, minimized asthma attacks, and less nighttime allergies.
The air purifier comes equipped with an activated carbon/charcoal filter that not only traps dust, but also smoke, benzene, formaldehyde, and other types of VOCs. The filter is capable of trapping particles as small as 0.3 microns. As per the manufacturers, it can help people with pre-existing conditions and remove the toughest contaminations in air. We are also impressed by the device's ability to purify the air in areas up to 1500 square feet. 
Product Features and Specifications
Measures 23″h x 14.5″w x 14.5″d
147-watt Multiple
5-year warranty
Chemically Sensitive (MCS)
Coverage area up to 1500 sq. ft.
Removes viruses and bacteria
Perforated intake housing
True HEPA filter
3-speed control switch
CSA and UL approved
User/ Customer Impressions
People find this little device a life-saving machine that protects them from breathing in hazardous gasses and prevents health problems. The wheels at the bottom are highly appreciated as it helps users move the purifier from one room to another with ease. Some customers have cautioned that it creates a loud noise on a high setting, but it's not unbearable.
Conclusion
The Austin HealthMate (shop now) has everything that it takes to be one of the best air purifiers for VOCs and formaldehyde. It is also capable of removing viruses, bacteria and other chemicals that are airborne. More than anything else we like the 5-year warranty that makes this a good deal despite the high price.
---
If you are looking for an air purifier capable of covering a large surface area and eliminating mold, dust, smoke, pollen, allergens, pet dander, bacteria, viruses, toxic gases and VOCs, then the NuWave OXYPURE Smart Air Purifier is a good option. It comprises of a four filter system that helps in eliminating the airborne particles that irritate lungs, nasal passage, and sinuses. The filters are built of sturdy material and they can last for up to 20 years.
The auto-monitoring system and smart-touch controls make NuWave OxyPure an energy-efficient device that consumes less energy. We are impressed to find that the product has been certified by top industrial organizations such as the California Air Review Board (CARB), the Association of Home Appliance Manufacturers (AHAM), and the U.S. Environmental Protection Agency (Energy Star).
Product Features and Specifications
Measures 14 x 14 x 26 inches
Wi-Fi Enabled
Three Certifications
360-Degree Air Intake
Stainless-Steel Pre-Filter
Bio-Guard Filter
Ozone Removal Filter
HEPA Carbon Filter
Six Fan Speeds
Sleep and Energy Efficient Modes
User/ Customer Impressions
People who live in old houses or in areas impacted by California Fires have experienced a big difference in the air quality after using this product. Users have mentioned that this product works as advertised and the three replacement filters that are both sturdy and long-lasting make it worth every penny.
Conclusion
After examining the product and going through the customer reviews, we believe that this product has been carefully designed and built to do a brilliant job without breaking the bank. If you are looking for a robust and decent quality air purifier at a reasonable price, the NuWave OXYPURE Smart Air Purifier is worth considering.
---
If you are concerned about the level of airborne particles, formaldehyde, and other VOCs in the air, then the Airpura F600 from one of Canada's leading air purifier manufacturer companies is a good solution. While the company has many air purifying models, the Airpura F600 (watch now) is specially built to fight against the presence of formaldehyde in indoor air levels. The 'F' in its name stands for formaldehyde but it also eliminates other volatile gases and harmful airborne particles.
The Airpura F600 comprises of a 3-stage filter that includes a poly pre-filter that traps large particles like pet hair and dander; activated carbon filter to remove toxic formaldehyde and VOCs; and a true HEPA filter to eliminate 99.97% of air-borne particles. The activated carbon filter is smaller in size to accommodate the true HEPA filter, and the noise level of the device is almost negligible.
Product Features/ Specifications
Covers up to 2000 sq ft
560 cfm airflow
93% recyclable
360° Distribution airflow
3-stage air cleaning system
low power consumption
powder coat steel body
Powerful airflow with high CADR
Comes with casters
2 yrs parts and 5 years labor warranty
Made in Canada
User/ Customer Impression
Those who have bought the product are pleased with how well this product is designed to deal with formaldehyde and other heavy toxic gases in the air. People have noticed a difference in air quality after use and the low noise does not interfere with sleep at night.
Conclusion
We liked the product at first glance due to its sleek and stylish looks, but we wondered how the performance would stand up to the expectations and it came spot on. Our team was happy to find a  product that is specifically built to deal not just with germs, dust, and pet dander, but also for the highly poisonous gases in old buildings or new houses undergoing wooden work.
---
This is a floor standing but portable air purifying device that includes an EC-181F cartridge equipped with the formaldehyde removal technology. The Eraldehyde in the cartridge helps in removing the formaldehyde vapors from indoor air and gives you healthy breathable air. The product is perfectly designed to use in a nail salon or beauty salon where the professionals use nail paint and other chemicals for hair coloring and straightening treatments.
The Eraldehyde (learn more) does a good job at removing toxic gases and exchanging the room air more than 3 times per hour, in a medium-sized room (180 sq ft). For a large area of 540 sq ft, it can clean the air once in one hour. The device comes with two cartridges that can last for about several months depending on the frequency of use. It also includes a washable dust filter that prevents the cartridges from clogging due to excessive dust.
Product Features and Specifications
Measures 10 x 7 x 26 inches inches
Removes toxic gases released from Defective Laminate Floors
Eliminates formaldehyde from mid-size rooms
Also removes other VOCs that are by EPA
EC-181F cartridges installed
One-year warranty on parts
User/ Customer Impressions
People who have used them in their salons and spas have noticed a significant difference in the odor caused by chemicals used in hair straightening, coloring and nail paint. Most users have said that it reduced the occurrence of headaches at the workplace. Some customers have been using it daily for long hours and the appliance has fared well in most cases.
Conclusion
If you own a small nail paint booth or run a hair spa, you may want to invest in this little powerful device that improves the quality of indoor air. This is a small step you can take to ensure the comfort of your salon staff and also the customers. Overall, a product worth buying at this price.
---
5 Key Things To Consider Before Buying An Air Purifier
We strongly believe that the needs of different customers may vary depending on their location, type of interior work inside the house, surroundings and so on. Now that we have reviewed all top products on our list, here are a few things that will help you pick the most suitable and best air purifier for VOCs and Formaldehyde.
1. Deciding the right size
One of the most important points to consider is the size of an air purifier and this directly depends on the area that you wish to cover and cleanse. To determine the right size, we suggest that you consider the square footage area of the room that you wish to purify. This can be calculated by measuring the length and width of the area and multiplying them.
Again, if you have respiratory issues, asthma, or allergies, you may want to look for a product that helps in managing your symptoms. We suggest that you consider an air purifier that changes air per hour.  ACH value indicates the number of times a device purifies air within an hour. The standard sizes include small, medium, large, and the whole house.
2. Type of filter
The quality of filter used in an air purifier determines its effectiveness and specific filters are used for targeting the different components of air. The most common type is the HEPA or High-Efficiency Particulate Air filter which is capable of eliminating up to 99.9% airborne particles of up to 0.3-micron size.
Some models come with additional filters capable of trapping ultrafine particles that are invisible to the eye and finer than 0.3 microns. Please note that HEPA filters cannot remove odor. If you are concerned about bad odor, choose a device that includes activated carbon filter along with true HEPA filter. We also suggest that you choose a product that includes pre-filter to extend the lifespan of a product.
3. Special Features
Besides the type of filter used in the air purifier, there are several other features that increase the user-friendliness of a device and make it more useful. Some of the additional features you may want to include are caster wheels for easy mobility, digital controls, multiple fan speeds, filter change indicators, handles, air quality sensors, remote controls, and many more.
If you look at the higher-end segment, you will also find models that come with smart features such as connectivity with a mobile phone, wi-fi and so on. To reduce electricity consumption and save money, we recommend buying air purifiers that are Energy Star-rated.
4. Where to keep the air purifier
Most people prefer keeping the air purifier in the bedroom or living area as this is where the family spends most of the time. Even if you buy a portable device, it can purify only one room at a time, so you may want/ need to buy multiple devices to meet your needs. Alternatively, you may choose to buy a device with caster wheels or handle to move it from one room to another with ease.
Another popular option these days is the whole house air purifier. These devices are typically connected with the HVAC systems to purify the indoor air while it cools, heats, or ventilates the house.
5. Maintenance needs
To keep your air purifier running in the best condition, you need to ensure that you replace the filters timely at the recommended interval mentioned by the manufacturer. If the unit uses multiple filters, you would need to change them at different times. For example, the HEPA filter may last for a year but the activated carbon filter lasts only for six months. The pre-filter may last as less as 3 months only.
When looking at different air purifier models with the intention to purchase, it is important to take into account the frequency and cost involved for filter replacements. The maximum life span for any filter is usually mentioned in the product specifications. To keep things simple, many models use combination filters and only one of them needs to be replaced.  
Related Questions
How can I monitor air quality in my home?
We recommend that you invest in a good quality air monitoring device such as the YVELINES Professional Air Detector. It is capable of detecting multiple gases, humidity levels, pollutants, chemicals, mold, and others. It can be used anytime, and anywhere in the house to monitor the indoor air quality.
Are the UV air purifiers safe to use?
Ultraviolet light is dangerous but luckily, the UV purifiers are safe to use. However, bear in mind that some UV air purifiers may produce ozone, which is harmful to pets, plants, and even humans to some extent. Hence, we suggest that you purchase an ozone-free UV air purifier like the Hathaspace Smart True HEPA Air Purifier.
How long do VOCs usually last?
Some types of VOCs such as the one coming from a fresh coat of paint may dissipate quickly or take a maximum of six months after application. However, there are other sources such as particleboard that may continue to release gas for 20 years or even more.
What are other ways of removing VOCs?
Small changes can bring a big difference is lowering the level of VOCs inside your home. Start by choosing natural products such as cleaning solutions and room fresheners, instead of commercial ones. Add more ventilation to your home by opening a window or installing an exhaust fan. Store the leftover paints, pesticides, and chemicals away in the garage shed. Decorate your home with indoor houseplants that enhance the décor and also absorb harmful gases. 
See Also:
8 Best Air Purifier For Bacteria And Viruses
6 Best Air Purifier For Construction Dust
Can I Use Air Purifier And Diffuser At The Same Time?
Can An Air Purifier Help You Sleep Better?