A delicate flame enclosed in a quaint jar exudes an old-world charm and aroma that fills the house with positive energy, warmth, and good vibes. Whether you use exotic organic candles as displays on the shelves or burn them to fill romance in the air, they serve both purposes really well.
While the market is filled with candles of all shapes and sizes, we suggest that you choose the one made of organic soy wax. Candles made from pure and organic waxes do not release any toxic fumes when they burn. They are not only good for your health but the fragrance also lasts longer.
We have created a list of the best candles of Etsy to help you find online shops where you can find the finest quality organic and handmade candles. Read on to find more about the shops, our recommended product, and their shipping, return, and cancellation policies.
Based in Tczew, Poland, ZOAconcept brings you concrete products that are handcrafted from the very beginning. Their soy candles in breathtaking terracotta concrete containers add a lot of warmth and beauty to any space. Besides candles, they also offer plant pots, trays, geometric pots, coasters, and incense holders.
This organic soy wax candle in a lastryko vessel comes from the house of ZOAconcept. As a purely vegan and eco-friendly product, the candle is made from eco-soy wax blended with pure essential oils or fragrance oils. It does not contain any palm oil or paraffin, no pesticides, or herbicides.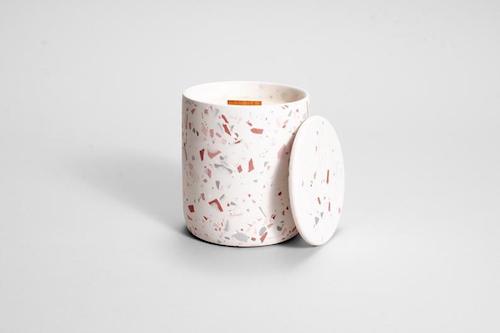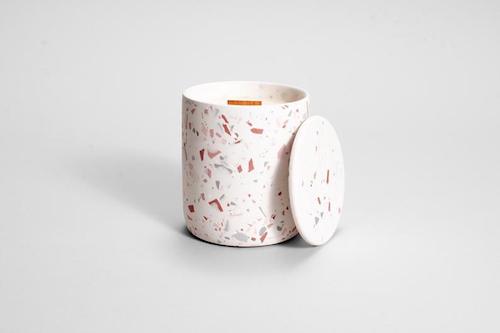 The concrete jar used in the product is handcrafted by their team in Poland, and it can be reused as a pencil holder or plant pot. The candle comes in various fragrances such as Cozy days, Flow, Cuddle, Sandalwood and Vanilla, Frangipani, Grapefruit & Rosemary, Eucalyptus & Lemongrass, to name a few.
The shipping takes up to 7 days in Europe, 2-3 weeks time in North America, 2-4 weeks in Asia, Australia, and South America. They accept returns and exchanges if you contact the owner 7 days of delivery and ship items within 14 days. Cancellations are not accepted. Payments can be made from major credit cards and PayPal.
---
Little things make a great difference in the interiors, and ShopSimplyInspired promises to help you with that. Based in Springfield, Missouri, this sign and décor shop is operational on Etsy since 2015 and the great customer reviews are testimony of their product quality and fine customer service. Their collection includes candles, signs, phrases, kitchen accessories, and furnishings.
Winter Peppermint – 11 oz Soy Wax Candle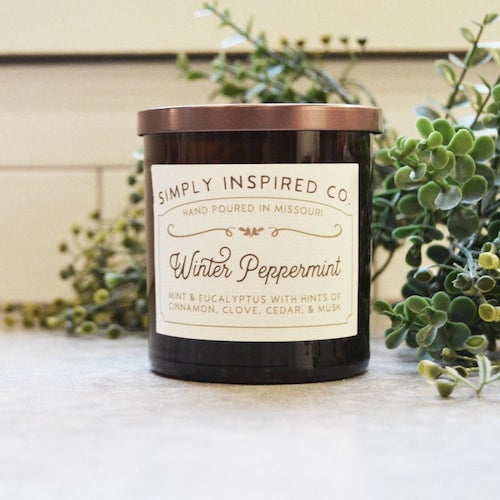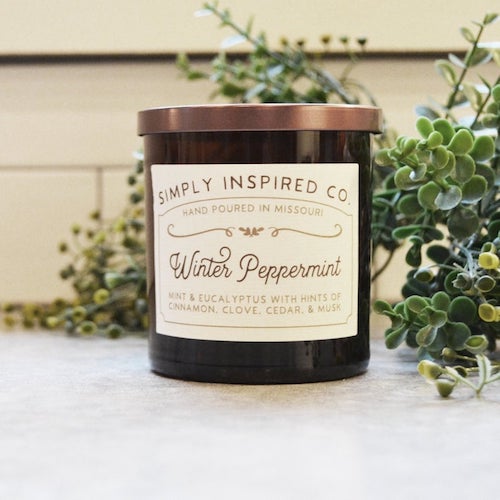 This 11 oz handcrafted soy candle is an eco-friendly product by ShopSimplyInspired. The fragrant notes contain hints of eucalyptus and eucalyptus with the base notes of clove, cinnamon, musk, and cedar. It is hand-poured into an amber glass jar with an antique bronze-colored lid. The candle provides a burn time of 50 hours.
Most customers are impressed with the quality of the candle and its fragrance that fills the air with a clean and fresh note, which is not flowery. The shop also takes special requests for custom orders of candles, metal signs, phrases, painted wooden signs, and so on.
Free shipping is offered for US deliveries and it usually takes 1-2 weeks to reach you. Payments are accepted through PayPal and major credit cards. They also accept returns, exchanges, and cancellations, but you must contact the owner within 14 days of delivery and ship products within 30 days. Cancellation requests can be made within 24 hours of placing order.
---
Buyers can't stop raving about this online candle shop that is operational on Etsy since 2014. Based in St. Augustine, Florida, the shop offers an amazing collection of candles, incense stick holders, sanitizers, and accessories too. You can find products ranging from $10 to more than $9,000. The candles come in exotic glass containers and you get free shipping on every order.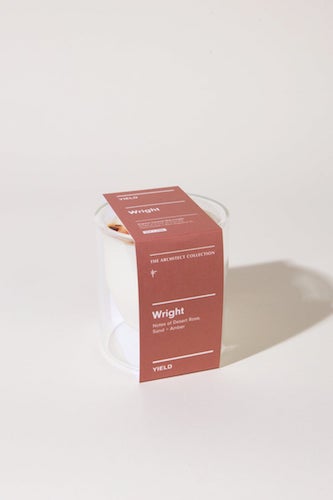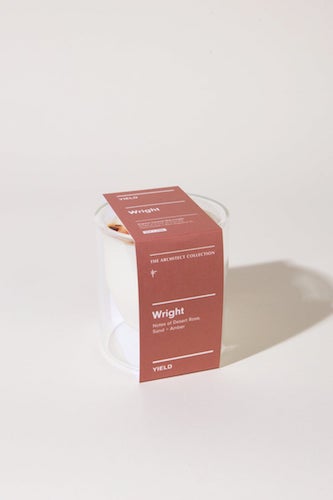 Inspired by the desert setting in Arizona, this exclusive candle is one-of-a-kind that adds beauty to the interiors and fills the atmosphere with fragrance. Made from organic coconut wax, there are merlot red colored soy wax chips on the top that melt into an intense rust tone and blends with the candle to create a breathtaking effect.
The Wright candle includes a cotton wick to ensure clean-burning, and the essential oils lead to a wonderful fragrance filling the air. It comes in a reusable glass jar that can be washed and used as a drinking vessel once the candle is gone! It works for both hot or cold drinks, hence the product is environment friendly too. The handmade candle gives you a burn time of 40 to 45 hours, filling your space with light and refreshing aroma.
Shipping to addresses in North America takes about 1-3 business days. Payments can be made via PayPal and major credit cards. Returns and exchanges are accepted but you must contact the owner within 14 days and ship it back within 30 days of delivery. They do not accept cancellation of orders.
---
Based in Rochester Hills, Michigan, the AcaciaAccents was named so after the Acacia tree which symbolizes beauty, life, and rest. Each piece created at AcaciaAccents aims at making your home cozy and inviting. The online shop is operational on Etsy since 2017 and they have garnered over a thousand admirers.
Just like the sunset, this attractive candle fills your home with warmth and a lingering fragrance that stays for long. The sweet floral notes produced when the candle burns give you a wonderful blend of floral scent (Lavender and Patchouli) with fruity orange fragrance oils, with a base note of cedarwood.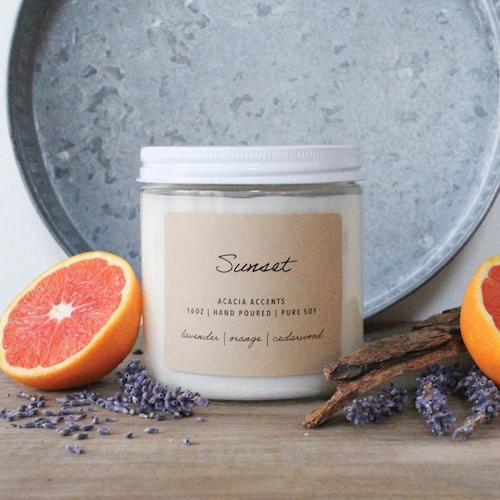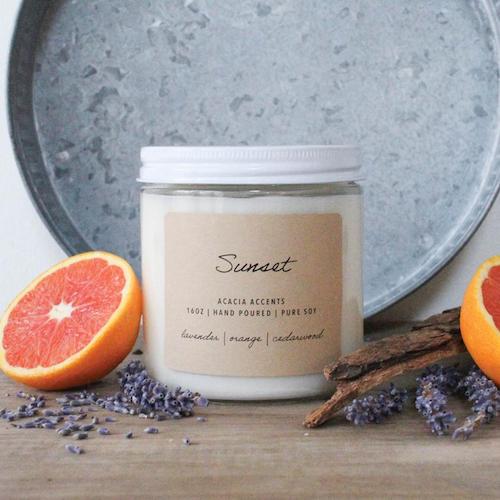 The burning time for a 16 oz candle is up to 60 hours and the fragrance can easily fill a large room. Made from pure handmade natural soy wax, the candles burn 50% more than those made from other waxes. The fragrance blend for this product is 80/ 20 and it uses a 100% cotton wick.
AcaciaAccents ships products to most locations in the US in 3-5 business days. They accept returns and exchanges, but you must contact the owner within 3 days of delivery and ship the product back within 14 days of delivery. Cancellations are not accepted.
---
Imagine anything delicious and edible from the confectionary and these guys have the ability to convert them into candles. Based in Leechburg, Pennsylvania, the products listed on the CandleConfectionery are some of the cutest you will find on the Internet. This online candle shop is operational on Etsy since 2010.
Ice Cream Candle, Primitive Tin Can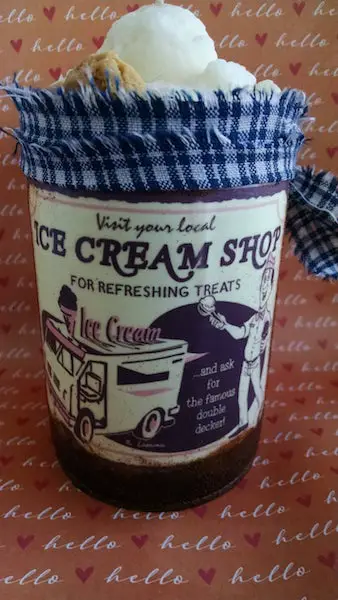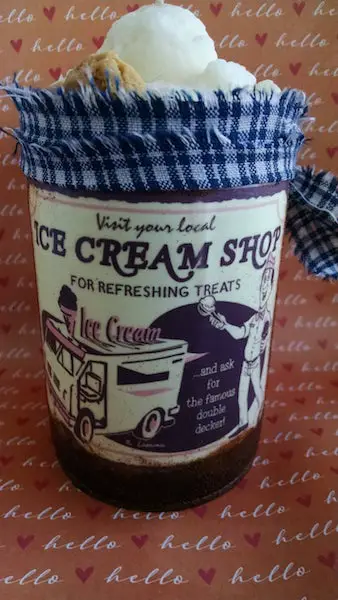 Whether you love ice-cream or not, you are sure to fall in love with this Ice Cream Candle from their Tin Can Alley candle line. This primitive-type soy candle looks so fresh and ready to eat that guests will find it difficult to believe that it's a candle and not real ice cream. It comes with a lead-free cotton wick.
The 16oz can candle comes in a tin and exudes a refreshing Vanilla Sugar Waffle Cone fragrance, making it a bestseller. It comes tied with a homespun ribbon that adds a more rustic look to it. The product comes securely wrapped in a cello type bag and beautifully tied up to make a wonderful gift.
Once you place an order, the CandleConfectionery takes about 10-14 days to get the order ready. The owner accepts exchanges, but you must contact them within 3 days or delivery and return the item back within 7 days of delivery. Returns and cancellations are not allowed.
---
These exotic candles come from a shop based in Portland, Oregon and they have been on Etsy since 2013. The soy candles are handmade and poured into a reusable half-pint jar. There are a variety of fragrances such as clove, grapefruit, cedar, and balsam fir. Besides candles, the shop also offers different types of bags, dope, tote, and kits.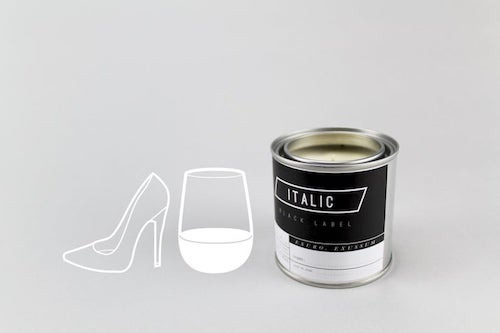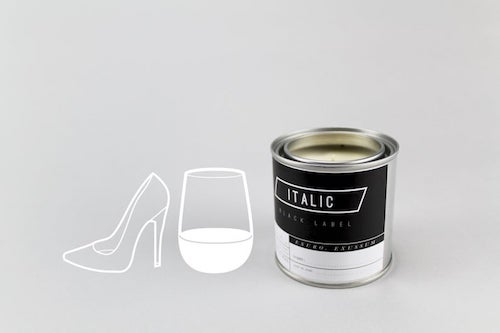 This is one of the exotic candles enlisted in their Half-Pint (8oz) category. It is created with an attempt to entice both men and women. It provides a blend of fragrances including notes of a crackling fire, her wine, his cologne, and a dash of desperation to help you create a passionate environment.
These are pure soy candles that are 100% hand poured and made using a blend of various fragrance oils. It is enclosed in an industrial paint can, without any additional frills. The product comes with a complimentary can opener and customers love it for the soothing fragrance.
The product takes 3 to 5 business days to get to different locations in the US. They gladly accept both returns and exchanges, but you must contact the owner within 14 days of delivery and ship it back within 30 days of delivery. Cancellations are not accepted.
---
Based in New York, the United States, this online candles and scent shop is operational on Etsy since 2019. In a short span, they have managed to garner hundreds of admirers for the shop. Whether you are looking for scented candles, body sprays, candles, room sprays, merch, melts, and oils, you will find them all at ETscent. Free shipping is available on selected products.
Whether you are a coffee addict or not, you will sure to fall in love with the scent of freshly brewed coffee coming from this candle. Made from 8oz soy blend waxes, this vegan and cruelty-free product fill the atmosphere with a rich aroma. The candle comes in a nice reusable jar.
The owner at ETscent takes about 10 business to get your product ready for shipping and they offer free shipping on all domestic orders. They also take requests for custom made orders. Payments are accepted through PayPal and most other credit cards.
We are happy to know that the shop owner stands behind each product. If you are not satisfied with the scent of Coffee Candle, you may return or exchange it for a full refund. However, you must contact the owner within 3 days of delivery and ship the item back within 30 days of delivery.
---
If you are looking for bright and cheerful holiday scents, the best place to find them is the TaylorCandleCompany, based in Bethlehem, Pennsylvania. Operational on Etsy since 2018, this small candle shop offers a wide range of products such as Holiday Scents, Everyday Scents, Glass Candles, Summer Scents and so on.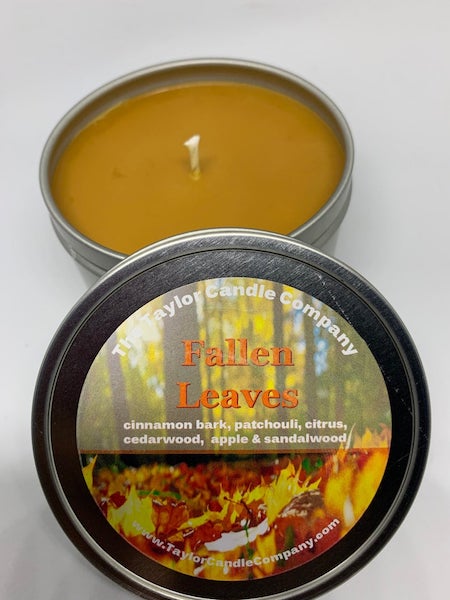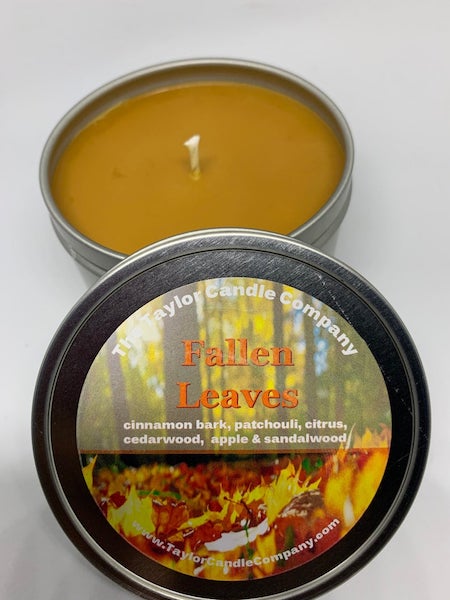 If you want to recreate a Fall ambiance with the smell of autumn air inside your living room, check out the Fallen Leaves – Soy Candle. As the candle starts burning, you get the top notes of citrus, cinnamon, and chrysanthemum. The fragrance of apple and berries become prominent at the core. Cedar and pecan notes give you a natural outdoor quality.
We love the earthy fragrance with an infusion of patchouli, cedarwood, cinnamon leaf, vetiver, and sandalwood essential oils. They use soy wax that is naturally sourced from the US, and the candles are carefully created in small batches.
The beautiful Fallen Leaves soy candle becomes ready to ship in 1 to 2 days. They also offer pick-up and drop-off facilities for the local orders. Payments are accepted through PayPal and major credit cards. Return and exchange policies are not known, so you must contact the owner to find out.
---
Based in Missouri, United States, this exotic online candle shop is on Etsy since 2011 and since their presence, they have garnered numerous positive responses from customers. With a wide selection of rustic textured candles, glitter candles, colored pillar candles, and wedding candle sets, they have garnered a huge fan following.
Unity Candle Set and Stand Personalized with Monogram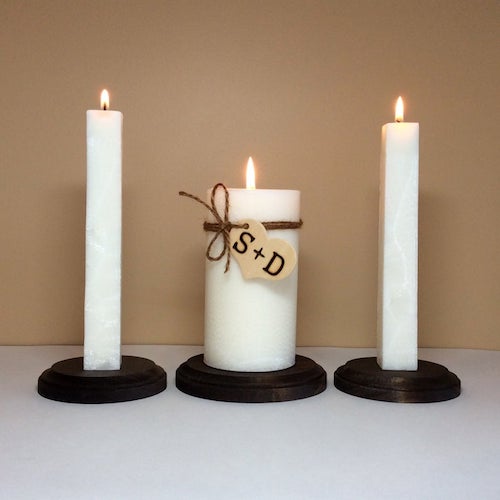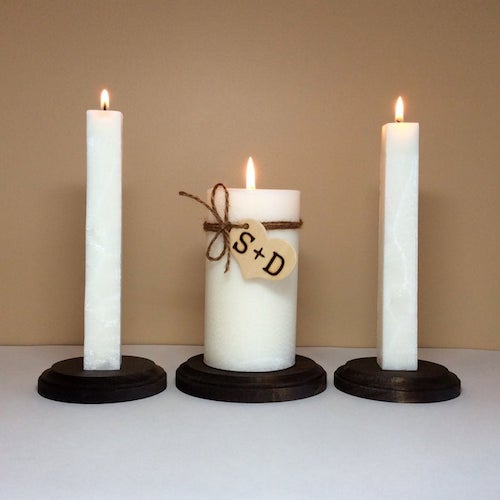 If you are looking for a perfect wedding ceremony candle set then check out this beautiful candle set handmade using palm wax. It features a beautiful crystal-like appearance and a well textured exterior that speaks volumes of the quality of product.
The candle sets measuring 3″ x 6″ look absolutely romantic and they are decorated with a wooden heart that has your initials engraved. There are two square taper candles measuring 1″ x 8″ on the side. As they have a flat bottom, it is easier for candles to stand stable.
These white and unscented candles ships with three stained wooden plates and reaches you location in the US in 1 to 3 business days. Free shipping applies to most products. They accept returns within 7 days of delivery and products should be shipped within 21 days of delivery. Cancellations may be made within 2 days of placing order. Exchanges are not accepted.
See Also:
5 Best Soy Wax For Scent Throw
11 Best Pillow Shops On Etsy
12 Best Bath And Body Shops On Etsy
How To Get Scentsy Wax Out Of Clothes?