The 3 Best Dusters for Books for 2023
Books, like everything else that you own, need to be cleaned on a regular basis. However, books can't be cleaned with sponges, spray bottles, or your other favorite cleaning tools. Instead, you'll want to keep your book collection tidy with a microfiber cloth or a handheld duster.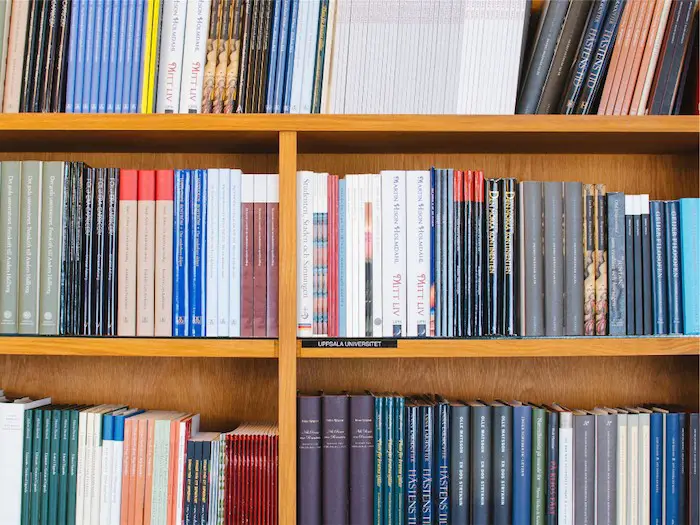 For dusting individual books, you can't find a better tool than the Valento Garemi Collectables Dusting Brush. However, I really prefer the GM Royal Ostrich Feather Duster (learn more) for regular weekly cleaning. It grabs dust well, weighs almost nothing, and lets me clean my entire collection in a matter of minutes.
---
Whether you collect books, crystals, jewelry, or figurines, the Valentino Garemi Collectables Dusting Brush is a great choice for deep cleaning and individual dusting. This unique duster brush is made from genuine horsehair attached to a comfortable wooden handle.
Features:
Brush made from 100% horsehair
Cone-shaped beechwood handle
Great choice for hand cleaning
Small size is good for fine details
Customer Impressions:
Customers appreciate how soft this brush is and say it's great at gently removing dust. Many buyers noted that the brush is beautiful as well as functional.
Conclusion:
I love this brush for cleaning each of my books by hand. It's a bit small for weekly dusting, but it really is perfect for dusting the edges of my older and more delicate titles.
---
The GM Royal Ostrich Feather Duster is a classic feather duster made with real ostrich feathers. It has an attractive wooden handle and is advertised as 100% handmade.
The best benefit of this duster is that it comes in multiple sizes. The mini duster, which is 12 inches long, is just the right size for cleaning individual books. You can also get a larger duster for cleaning your entire shelf at once.
Features:
Brush made from real ostritch feathers
Smooth wooden handle
Comes in multiple sizes
Lightweight and easy to use
Customer Impressions:
Customers generally agree that this brush is made with quality craftsmanship and will work for a long time. The feathers do a good job of trapping dust particles, so cleaning up is a breeze.
Conclusion:
The GM Royal Ostrich Feather Duster is a classic brush that works exactly as advertised. This is my go-to tool for dusting my books every week; it's also a good choice for deep-cleaning the inside of the covers.
---
The Genuine Joe Retractable Feather Duster is a small feather duster that retracts inside the handle when not in use. This duster is a great tool to keep in your desk or hanging on the wall next to your bookshelf.
Features:
Brush made from real ostritch feathers
Plastic handle with hole for hanging
Brush retracts into handle when not in use
Small size is good for cleaning books
Customer Impressions:
Customers like that this brush retracts, but a few have complained about the construction of the brush itself. If you're worried about feathers falling on your book collection, this might not be the duster for you.
Conclusion:
I love that this duster is retractable. It's great for weekly dusting, and you can cleverly hide it out of sight. However, the action of pushing the feathers in and out of the handle can cause some of them to fall out, so be careful when you use it.
---
Taking Care of Your Book Collection
When you buy a book, you expect to have it forever. But if your books are left to sit on the shelf and accumulate dust, you might find them unreadable when you finally return. Dusting and cleaning your books regularly will help them last so that you can enjoy them for years to come.
Weekly Dusting
You should dust your bookcase as often as you dust the rest of the room. This usually means dusting once a week, although you can cut down to once a month if you vacuum regularly and don't have a lot of household traffic.
A microfiber cloth is the best way to remove light layers of dust, but you can also use a feather duster. Clean the top and sides of the bookcase like you would dust any other furniture item.
Next, dust the inside the shelves, including the sides and the visible edges. Dust your books last, paying careful attention to the tops and the spines. Any area you can see can also be reached by dust; be thorough, but go gently to avoid damaging your collection.
Yearly Cleaning
Once every six months to a year, pull your collection off the shelves for a deep cleaning and inspection. This will let you clean the dust that builds up behind your books and inside the dust covers. It's also a great time to check for mold, bugs, and anything else that could cause serious damage.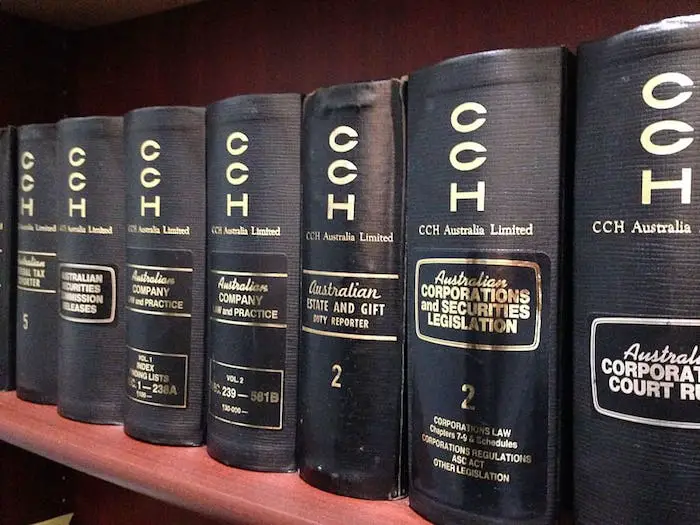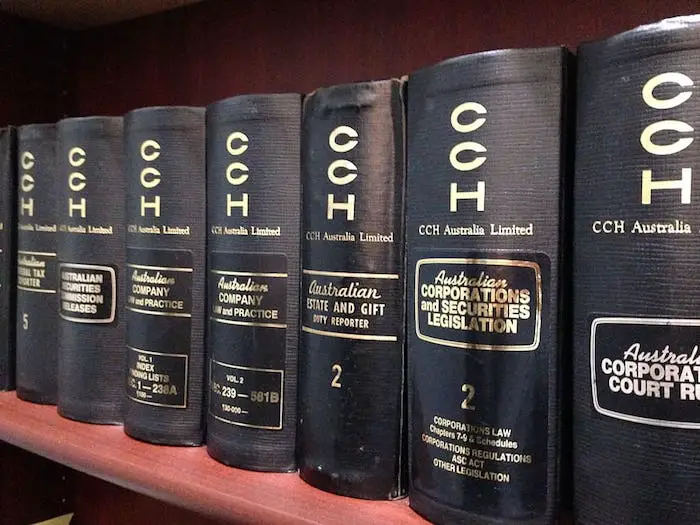 Take all of the books off their shelves. If you have a large collection, you can keep the project manageable by only emptying one or two shelves at a time. Lay the books flat on a desk or table.
Use a cloth to clean the bookcase inside and out. If you choose to use water or a cleaning product, make sure to let the shelf dry completely before you put any books back on it. Never spray cleaning products on a shelf if there are books on the shelf beneath.
Next, dust each individual book with a hand brush or microfiber cloth. Start with the cover and spine, then work your way up to the visible edges. Once the outside is clean, open the book to clean the insides of the cover. Finally, flip through the pages to check for signs of damage.
Place the books back on the shelf gently, and leave them plenty of room to breathe. You can take this chance to reorganize your collection by author, title, color, or any method that you prefer.
Tips to Make Your Books Last Longer
Keep books in a dark and dry place. Direct sunlight can bleach your books; likewise, humidity and moisture will inevitably ruin the paper. That's why the best place to store your books is in a dry room away from any windows.


Use a bookshelf. Your books are far more likely to get damaged if you leave them out on a table or on the floor next to your bed. Put them back on the shelf when you're done reading – even if you plan on coming back tomorrow.


Grab books by the middle of the spine. If you grab at the top or the edge, you'll eventually damage the cover. Remember to use a gentle hand, especially if the book is old.


Give books room to breathe. Books that are packed too tightly will eventually warp and bend. When you're shelving your collection, leave one empty space at the end of the row. You should also leave a little space between your books and the back of the shelf to allow proper air circulation.
Related Article: 9 Creative Ways To Store Books Without A Bookshelf
Related Questions
How often should you dust books?
Dust the bookcase and the visible edges of your books on a weekly basis. Once or twice a year, pull the books off their shelves and clean them individually. Deep-clean the bookcase before reshelving.
How do you clean an extremely dusty book?
Start by using a handheld brush to gently remove as much dust as possible from the outside of the book. Clean the edges next; work carefully in case the book is old. Then, clean the inside of the dust covers. Finish by gently flipping through the pages to knock any remaining dust loose and check for damage.
See Also:
5 Best Shelves For Storing Board Games
4 Best Floating Shelves For Heavy Items