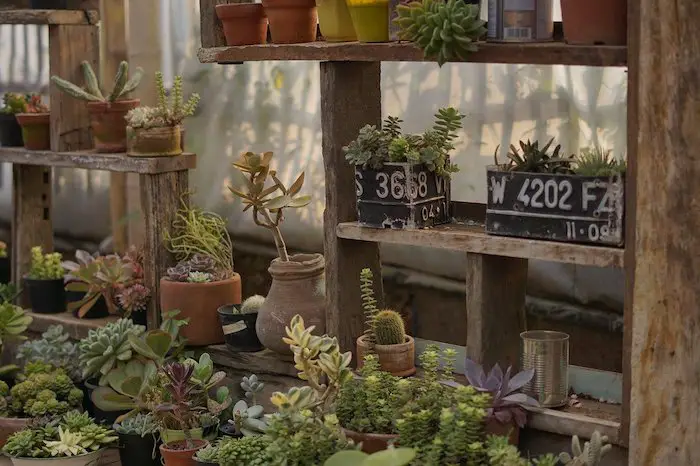 We are reader supported. When you purchase through links on our site, we may earn an affiliate commission. Also, as an Amazon affiliate, we earn from qualifying purchases.
If you are the kind of person who loves a bit of greenery and warmth in the home, these are some of the best Etsy plant shops for you to expand your collection and decor. This platform has blossomed to become one of the biggest online superstores for passionate crafters and DIYers who love to sell their collections, home-grown plants, and handmade goods.
It's amazing to see the kind of products you can find on Etsy, especially the variety of air plants, succulents, tropical foliage, and potted flowers available. Most of the sellers are greenhouse owners or plant artisans who are extremely skilled in cultivating these specific types of plants.
You can buy your favorite plants from these independent shops associated with family-owned greenhouses and nurseries that may be located in any corner of the world, meaning you are not just limited to browsing for products solely in your own region.
Besides being able to choose from a wide variety of plants, you are also able to read reviews and know who to trust or not based on the Etsy store's public feedback displayed on each page. Some of the customers give lengthy reviews explaining the condition of the plants when they arrived, the packaging, and so on.
So, if you are here to shop for new plants on Etsy, our team has gone out of their way to make this process much easier for you. We have scoured the online shops out there and created a list of some of the best ones we've found. We have also reviewed them in their entirety to help you make the right choice.
Read on to find out more!
Based in Florida, US, this Etsy shop promises live plants for every home. They are a star seller with a history of many 5-star reviews as well as quick dispatching and reply times. With an amazing variety of live plants like sago palms, snake plants, and peace lilies, buyers are sure to find nearly any great plant they could think of here.
FloridaPlantsGardens has gotten more than 71,000 sales and over 13,000 admirers on their Etsy shop. Most customers have said that their plants arrived in very good condition and that the quality of service was top-notch. The shipping is done well, and the packaging of plants also gets full marks.
---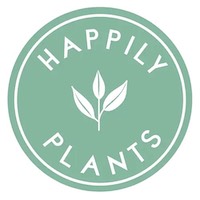 This is an inspiring botanic shop run by mom and daughter duo, and they have some of the finest indoor plants straight from their garden. They offer healthy plants that promise to bring positive vibes to your home and those who visit you. These plants also improve the quality of the air you breathe.
Besides plants, the HappilyPlants store also offers a variety of other products such as jewelry, apparel, keychains, pins, botanical art, and several other products. You can also place a custom order and get your jewelry specially designed. They have more than 4,000 admirers, which speaks volumes about the quality they offer.
---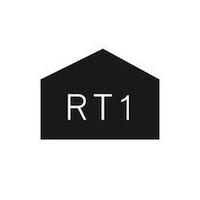 If you are a plant enthusiast and love to maintain your own garden, you are sure to love the collection offered by RT1home. They have an amazing selection of seeds, floral plants, tools, and other accessories that also make great gift items.
From starter grow sets to incense sticks and hand creams, they have an amazing selection of plant-based products to choose from. Most of the customers who have tried their seeds or other products are full of praise for the quality of the items. The shop has recorded more than 8,000 sales and has over 1,800 listed admirers.
---
Based in California, United States, the Mosswerk store aims to help you add a bit of greenery to your indoors in a simple, elegant, and sustainable way. These products help you add a touch of nature and make for great gift items, too. You can check the gift section for discounts.
Mosswerk also takes custom orders too, so you can contact the shop owner for any requests. They have recorded more than 800 sales and have over 1,000 admirers. Most customers have been happy with their purchases and noted the quality of the goods, which were delivered in a timely manner.
---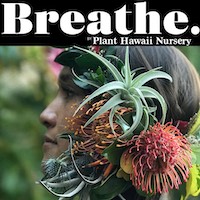 As the name suggests, this is a Hawaii-based Etsy plant shop that has a wide variety of attractive indoor plants that assist in cleaning the air of your indoor environment while adding some greenery to your home. You can find a selection of some of the most unique and exotic tropical plants from their islands that are available for shipping straight to your door.
Some of the categories of tropical plants you can find at BreatheByPlantHawaii are Alocasia, Philodendron, Calathea, ferns, climbing/hanging plants, Jewel Orchids, and other rare specimens. To date, they have recorded more than 2,500 sales and have over 1,700 admirers listed on their page. Feel free to read the customer reviews to get a better idea about the quality of service and products they offer.
---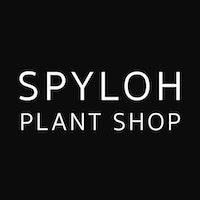 Based in Oregon, United States, the Spyloh store brings you a varied selection of succulents and indoor greens that you can comfortably display at home. If the temperature in your area is less than 35°F, they will also include heating packs with your order to keep the plants healthy during shipping. These heat packs are readily available through Spyloh, so you'll never have to worry about having to nurse one of the plants you buy from them back to health.
Some of the products available on their online store are Tillandsia air plants, succulents, terrariums, and other related media. You can also find a variety of displays, pots, and vases for sale, along with gift boxes and gift services. There are more than 7,000 sales recorded on their page and over 12,000 admirers of their online shop, making it quite reliable and impressive.
---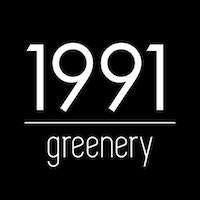 Based in Michigan, United States, the 1991greenery store presents one of the finest selections of succulents and other green indoor plants available. If you are confused about what types of potting mix to use for your indoor greenery, you can even find some options here that are perfect for use with succulents and other types of plants.
On their Etsy store, they have over 700 sales completed and more than 700 admirers. They are a 5-star seller with a history of 5-star reviews for shipping on time and replying to messages in a timely manner. You can read through the customer reviews to learn all the good things that those who have bought from them have to say about the quality of plants received as well as the service.
---
If you dream of adding more attractive and unique greens to your home, you definitely need to check out Botanicaz. Our team loved this online store, particularly because they have some of the most exotic collections of plants that one can find. Each plant is beautifully packaged and sent to buyers in perfect condition.
Based in Washington, their collection of plants includes mystery bunches, Sonerila/Labisia, Philodendron, Epipremnum, Monstera, and Pink Princess species to name a few. In their shop, they have a record of more than 35,000 sales already and have over 19,000 admirers.
---
The owner of YetuJungle was inspired by the movie Secret Garden and has always inspired to have a garden of her own. Today, she has amassed an amazing collection of plants to make others realize their dreams, too.
Those who have bought plants from YetuJungle have left rave reviews about the products received. Most of them have mentioned that the colors of the plants were awesome and that they were very healthy, too. Their online store has over 400 sales documented and has more than 300 admirers.
---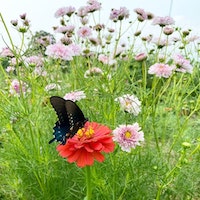 Based in Arkansas, United States, this Etsy store offers a variety of plant-related items. Located in the Ozark Mountains, they are a licensed plant nursery that specializes in heirloom seeds, gardening kits, and unique plants to adorn your home and garden.
The best thing about their nursery is that they garden naturally, without using any artificial chemicals in their gardens. They usually grow and harvest in small batches, and some of the seed varieties may also be limited due their natural practices. They have successfully completed over 29,000 sales and have over 5,000 admirers of their fantastic plants and company.
---
10 Etsy Succulent Shops
If you are interested in buying succulent planters, you'd do well by checking out the Plantmymessage online store that offers a variety of handmade personalized planters. They are designed with love to add a bit of warmth and care to different areas of your home.
Based in California, United States, they have a wide range of succulent planters and pots suitable for all occasions. These planters can be used as gifts for birthdays and anniversaries, too. Their online Etsy shop has recorded more than 6,000 sales and they already have over 600 admirers.
---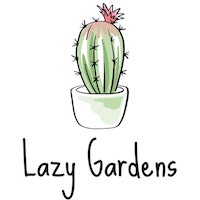 If you think you are too lazy to take care of your plants very well, you might want to consider buying ones that require less maintenance over even zero. At Lazy Gardens, based in California, United States, you can find a selection of succulents, hanging plants, and aloe collections.
These plants come in unique pots and planters that are a pretty sight to behold. Some of their rare collections include the moon cactus variety, the crested cactus variety, the living stone variety, pastel succulents, and more. Their online store has more than 29,000 sales documented as well as over 6,000 admirers.
---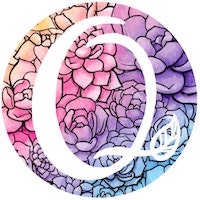 Succulents can be used for making some great arrangements, and this is exactly what is done by the Queen of Succulents. This Etsy shop has a selection of succulents in attractive colors, and the owner sources them from a nursery as well as grows many of them herself. These succulents are great for use in weddings, birthday parties, and other events.
Based in California, United States, the Queen of Succulents shop has unique succulents that make great gifts. They are a 5-star seller with numerous 5-star reviews for dispatching on time and replying quickly to any messages. The online store on Etsy has a record of over 100,000 sales, and the page has over 23,000 admirers.
---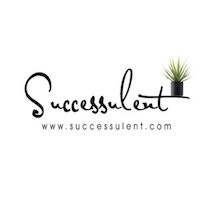 Successulent is a family-based business that is passionate about succulents, and they love to create unique gift boxes for clients. They believe in the philosophy of sending succulents with heart. They also send personalized greeting cards with each gift box, specially made for each customer.
Each gift box at Successulent is carefully handpicked and assembled, and they are crafted with the healthiest and most colorful succulents in stock. You can find a variety of succulent wreaths, party favors, cuttings, assortments, and arrangements on their page. Their Etsy store has over 4,000 sales documented so far and more than 250 admirers listed, too.
---
If you dream of an attractive garden full of succulents, oODreamGardenOo promises to help you realize that dream. They send out healthy seeds packaged in small zipper bags with everything sealed properly so that they arrive at customers' homes in the healthiest possible conditions.
Some of the colorful and attractive selection of succulents includes the Beautiful Mountain Rose, Chubby Graptopetalum, Amazing Echeveria, and more. This shop has more than 10,000 sales already and they also have over 1,200 admirers. There are many customer reviews that give ample proof of the quality of goods and services they offer, too.
---
The PLANTINBOX store brings you a variety of flower bulbs, succulent cuttings, and seeds that are handpicked from the owner's private collection on beautiful Mallorca in Spain. These plants are native to the semi-desert areas, so succulents make for incredible survivors even aside from being so eye-catching and beautiful.
The leaves of these succulents create a tiny miniature of the mother plant in just a few weeks' time. Beginners can find good inspiration here to start their succulent journey or collection. Each of these cuttings is skillfully selected and removed from the succulent nursery upon an order being placed, and the environmentally friendly packaging and shipping practices are sure to make you happy.
---
In this cute little store, you can find gorgeous succulents that are grown with great care and passion. Here, you can find all things succulent-related, including plants, seeds, plant cuttings, pots, planters, seeds, and fertile soil that is most suitable for succulent growth.
You can also place custom or personalized orders for the most unique succulent species and varieties. The owner's collection includes Crassula Arborescens, Astrophytum Asterias V, Sinningia Rechsteineria Douglasii, and plenty more. There are more than 4,000 sales—along with over 1,000 admirers—and many positive customer reviews for their Etsy store.
---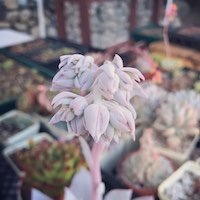 Based in California, United States, the WalawalaStudio is a succulent studio with a variety of different specimens in their collection, such as Echeveria, Lithops, Greenovia, Haworthia, Conophytum, and Cactus variations. The owners are passionate succulent lovers, and their little business gives them the opportunity to realize their dream.
WalawalaStudio grows succulents from seeds and takes good care of them so that when they arrive, they are in crisp and healthy condition. This little Etsy store has recorded nearly 130,000 sales and has over 20,000 admirers. Customer reviews indicate that the seller is quick in replying to messages as well as solving any issues; plus, the quality of the plants and services provided was noted as being fantastic.
---
If you want to test the limits of how many colors succulents can be, you should check the MandQseeds store. This small but amazing store based in Hong Kong has an amazing selection of vegetable seeds and succulent seeds.
Some of our favorites out of their amazing collection are the Sedum Dasyphyllum 'Major' rare succulent seeds, Kalanchoe Thyrsifolia rare succulent seeds, Echeveria Lemon Berry succulent seeds, and the Pink Moonsone succulent seeds. Most customers have confirmed that seeds sprouted quickly to grow into healthy, beautiful, flowering succulents.  
---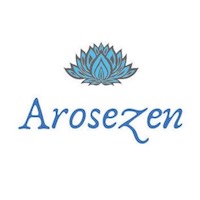 Based in California, United States, Arosezen is a family-owned business that deals in everything related to succulents. You can also find a variety of air plants and driftwood pieces in their store. Each piece that you come across has been specially crafted and lovingly handmade, and they are shipped to you with great care to give you the joy of having unique home décor.
With the finest collection of succulents and planters, you can find your zen and happiness right at home. Some of the items you'll see in the shop are live succulents, faux succulents, air plant décor, reclaimed wood décor, and driftwood sculptures.
---
See Also:
11 Best Pillow Shops On Etsy
15 Best Etsy Rug Shops You'll Fall In Love With
The 9 Best Candles On Etsy
23 Best Vintage Home Decor Etsy Shops
Are Orchids Fragrant? (Here's The Answer)