There's nothing like home and rugs are one of those things that add comfort and warmth to the décor. It does not have to be the most expensive one, but a well-matched and comfy looking rug can bring all the difference in any living room, hall, or bedroom.
Whether you are a passionate home designer or just someone who liked coming back home to a nice and comfortable house, a rug is a must to complete any space. They not only look great, provide warmth and cushion under your bare feet but also protect your flooring – tile, wood, or concrete.
The beautifully designed rugs serve as a great option to hide ugly or damaged surfaces when wall-to-wall carpeting is used. Furthermore, they also reduce the echoes, and muffle sounds, especially for those living in the apartments.
In order words, they can break or make space so you need to choose your rugs wisely depending on the area available, upholstered furniture, wall colors, and other home décor items. To help you choose the right one, we have created a list of best Etsy rugs shops you'll fall in love with.
Besides their practical purposes, the best area rug can also help in defining separate spaces for living, dining, and work areas in an open-concept layout. Read on to find out our reviews of handpicked Etsy Rug Shops that can add a decorative value to space.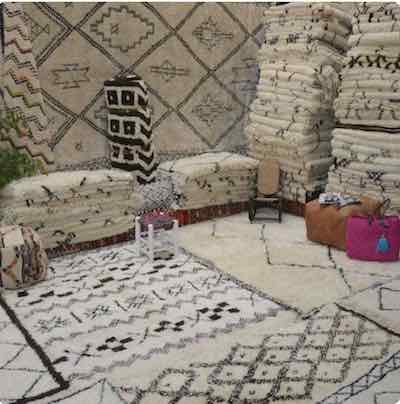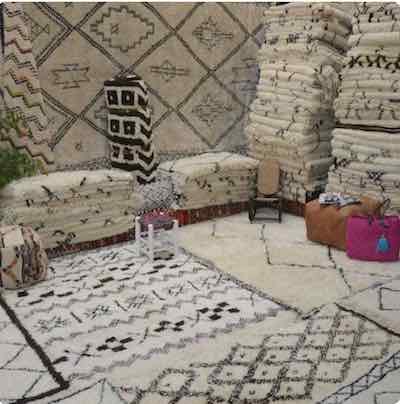 Based in New York, America, this Etsy Rug Shop specializes in Moroccan rugs, Beni ourain rugs, and Boucherouite rugs. Also known as the berber rugs, the uniqueness of these items lies in the fact that the carpets, textiles, and weaves are traditionally hand-woven in Morocco.
They have been operational on Etsy since 2013 and have sold over 4,500 rugs to date with good customer reviews and ratings about their quality of products. Made from pure sheepskin wool, these rugs are timeless and awe-inspiring. They add charm and sophistication to home or office.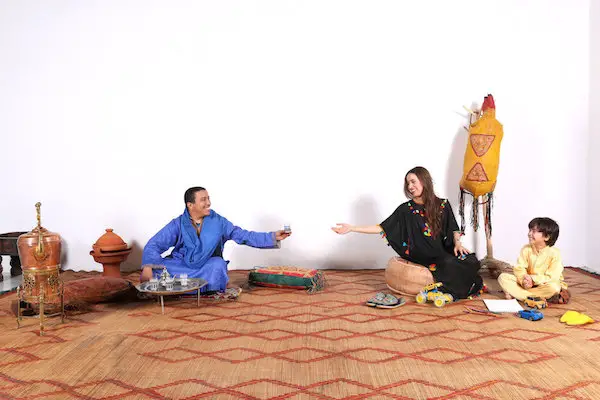 Apart from the Morocco rugs, Beniouraincarpets also deals in kilims, runners, cushion covers, Ottoman poufs, pillows, antique items, and so on. They offer up to 45% discount and coupons on wholesale orders and free shipping on domestic and international orders. They also accept exchanges within three days of delivery.
---
If you are looking for rugs with intricate and traditional designs, check out the Carpetsmall. The online shop is based in Islamabad, Pakistan and they ship products worldwide. Their Etsy rug shop has been operational since 2014 and they have several customer reviews that speak highly of their product quality and customer service.
Whether you are looking for a soft or textured runner, a prayer rug, or a vintage Afghan carpet with motifs, the Carpetsmall have just the things you may need to adorn your space. A few customers have said that the rugs came with a weird smell that went away after professional cleaning.
Besides rugs, the shop also deals in Kashmiri table shawls, mishwanis, cushion covers, and carpets. With their objective to offer affordable rugs, they offer discounts up to 70% from time to time. Payments are accepted via Paypal and for exchanges, you must contact the owner within 3 days of delivery.
---
If you are looking for rugs with vintage designs and traditional motifs then we suggest that you check out the MainStreetRugs. Based in Ellicott City, Maryland, the shop dealing in handmade rugs has been operational on Etsy since 2015. It has numerous positive customer reviews for its credit.
The owner of the shop, Mr. Bagha has more than 30 years of experience in the oriental rug industry and home décor. He is known to go beyond expectations to offer handmade high-quality rugs at amazing prices. They ship in North America within 3-5 days and have a no-cancellation policy.
If you would like to add a vintage touch to your living space or bedroom area, we suggest that you get one of these rugs. They feature Afghan-style flatweave, antique Turkish traditions, Kazak, Russian, Indian Persian and Pakistani designs.
---
When you are looking for exotic and handmade vintage decorative rugs, one of the best places to find them is AvangartRug. We are impressed to know that the shopper is located in Malatya, Turkey, which helps them send authentic Turkish carpets and rugs from their country. They have been on Etsy since 2017.
The rugs come in a variety of shapes, sizes, and designs ranging from geometric patterns or traditional motifs. The light pastel colors, natural wool, and vintage blue can add a fresh lease of life to your spaces, and go well with any type of décor.
The shop on Etsy also deals in various types of rugs such as runner rugs, pompom kilim rugs, doormat rugs, oversize rugs, and so on. The shipping time is usually 3-5 business days for North America. For any return and exchanges, you must contact the owner within 14 days of delivery.
---
When you think of rugs and carpets, you probably have the traditional and vintage Turkish designs on your mind. What can be better than having your rug shipped straight from Turkey? This is made possible by the online rugs shops on Etsy such as khalkedonkilims operated by Turkish owners.
The shop is operational on Etsy since 2015 and the numerous happy customers and positive reviews speak highly of the quality of their rugs and carpets. From nomadic artwork to rugs made from felt, these products are unique and a beauty to behold.
Besides rugs, the shop also deals in spiritual pillows, ceramic sets, poufs, kilim bags, ceramic jars, and vases. If you don't like the product, you are allowed to return the product within 30 days of delivery for a full refund minus the shipping fees. You must contact the owner within 14 days of receiving the product.
---
If you are looking for a bright and ornate Turkish rug but don't want to get into shipping, return, and exchanges with a foreign country, check out this rug shop on Etsy. Based on Orlando, Florida, this rug shop sells contemporary, vintage, and traditional rugs of all shapes and sizes.
The Etsy rug shop has been operational since 2015 and customer reviews indicate that there are several happy customers that keep coming back for more. Some of their products are Turkish Kilim Rugs, Moroccan Rugs, Indigo Pillows, and Pile Rugs.
If you have received a defective product, they give you 24 hours window to contact them with pictures of the defect. Upon inspection, your order will be exchanged with an available option.
---
If you dream of doing your home in the most traditional and the artistic way then you must check out these vintage Turkish rugs that are handmade knot by knot. The online shop is run by an Anatolian Woman who sources authentic and genuine rugs from villages of Turkey and makes them available on Etsy.
The DecorativeVintageRug has been operation on Etsy since 2017 and they have gathered some really good customer reviews about their products and service offered. Products range from wide Turkish rugs and kilim rugs to runners and carpets. They also stock saddlebags, camel bags, and doormat rugs.
The shop also has the option to allow you to request for custom orders. Their specialty is that they sell vintage rugs that are 20 to 80 years old. They offer return and exchange on the product. You must contact the seller within 3 days of delivery.
---
If you like the idea of buying things from a flea market at affordable prices then here's one to get the best rugs straight from Anatolia, Turkey. Their Etsy shop is in operation since 2017 and offer an extensive range of vintage rugs, runners, and carpets in attractive designs, motifs, and bright colors.
The Anatolian rugs and carpets are handwoven, and they are made from the finest quality threads. Besides rugs, the shop also deals in Christmas stockings, home decoration, saddlebags, antiques, and wall hangings.
Most customers have said that shipping and delivery is at a lightning-fast speed. They accept returns and exchanges but you must contact and let the owner know within 3 days of delivery and ship back within 7 days of delivery. There is a no-cancellation policy.
---
If you are looking for unique and attractive rugs that tell a story, here's a wide collection of rugs and carpets at GVSCARPET. This rug shop has been on Etsy since 2016 and they take pride in bringing for you the extraordinary patterns with bright and soft colors.
Their exclusive rugs are made from Goat Hair and they are extremely popular across the world for their unique texture and beauty. Some of the products available on the shop include handmade carpets, goat hair rugs, suzani, runner rugs, and so on.
This Etsy rug shop delivers products to different corners of the world and takes up to 7 business days to reach various locations. While they gladly accept cancellation before an item is shipped, they do not offer returns and exchanges.
---
Bright colors, attractive patterns, and soft textures, you can find them all at VintPort, an online Etsy rug shop that is based in Norfolk, Virginia. The owner sources authentic rugs and other items directly from Turkey. They are operational on Etsy since 2017 and several rugs are offered on sale at affordable prices.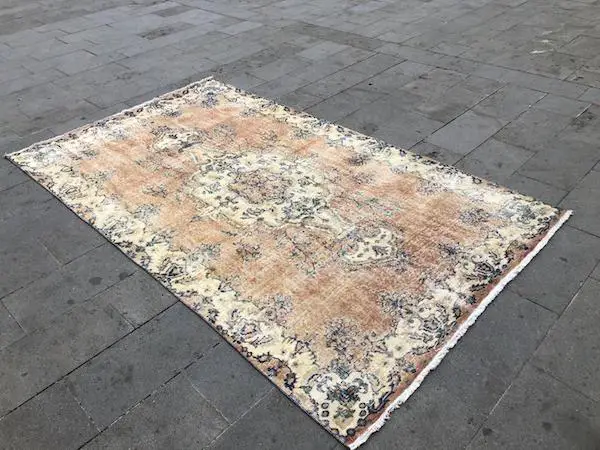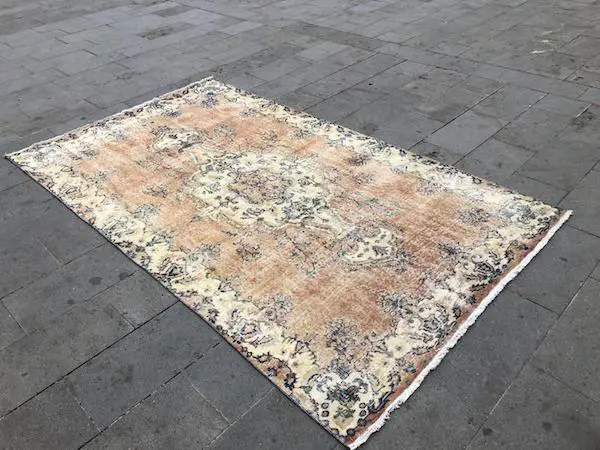 The shop mainly deals in Oushak rugs, which are prepared with less intricate methods but are excessively decorative in nature. The attractive colors and large scale patterns make them highly sought after and explain why the customers keep coming back at this shop.
The maximum shipping time is 7 business days for more deliverable locations. They do not accept cancellations but gladly offer return and exchange services. You may also check their collection on Instagram for other items like oil paintings and mugs.
---
If you want your guests to be bowled over by the rug in your living room, get it straight from Istanbul, and the TheMegaron can help you. This shop is on Etsy since 2014 and they take pride in offering a selection of vintage rugs, textiles, carpets, kilims, and ethnographic objects
The high-quality weaving and extraordinarily attractive colors make it possible to meet your decorative and collection needs. Their items redefine luxury with opulent colors and patterns that can add sophistication to any area.
TheMegaron is actually a family-based business that has been in this industry for more than 30 years. They offer free shipping worldwide and accept payments through PayPal only and products may be returned within 7 days of delivery.
---
This reputable rug shop on Etsy is operational since 2015 and the owner is based in Izmir, Turkey. They offer an extensive selection of vintage and antique Anatolian Turkish rugs and kilims at affordable prices. You can find rugs from the 19th century to the 20th century.
Besides vintage rugs and runner rugs, they also take custom orders to tailor-make the type of rug you want for your space. You can choose the thickness, design, and color too. Most customers are impressed with the superior quality of rugs that not only look attractive but glow as well.
The owner is a practicing visual artist and each rug is carefully sourced from the different villages in Turkey. They accept payments through PayPal and you can request a return within 7 days of delivery of the product.
---
This Etsy rug shop selling French American textiles and homewares is operational since 2015. As a French American textile and homewares brand, they collaborate with local artisans in Morrocco to bring you handmade products on an eco-friendly and social responsible base.
Each year, they use 5% of their profits to support social project for the women weavers in the Atlas Mountains. This small Etsy shop has managed to support several families and empower women through education by sending teachers and providing regular occupation that earns them respect in the society.
They offer a wide collection of rugs and leather materials for home décor. You may choose from the items on display or request for a custom order as per your liking. Besides rugs, some of the other products they offer are poufs, blankets, towels, and pillows.
---
Operational since 2018 on Etsy, the owner of this online rug shop is based in Kayseri, Turkey. They bring you some of the most vivid and vintage rugs and runners in diverse shapes and sizes. The products ship really fast and most customers have said that the real thing is more beautiful than the images.
Each product on their shop is exquisite and exclusively sourced from artisans that hand-make these rugs knot by knot. The owner has been in this business for more than 20 years. The payments are accepted through Paypal and any return or exchanges should be done within 14 days of delivery.
---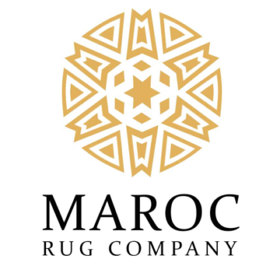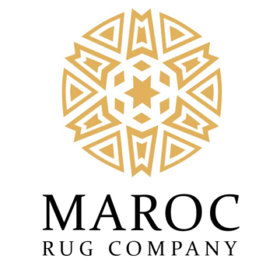 Maroc Rug Company has been on Etsy since 2016 and they offer a wide selection of vintage Moroccan rugs including the finest quality Beni Ourain rugs, Azilal rugs, Boujad rugs, Boucherouite Rugs, and Beni Mguild rugs. They also deal on Moroccan lights, blankets, hamsa, and home decor
The owner of MarocRugCompany is a team of multi-cultural wanderers and adventurers that have traveled throughout Morocco looking for the finest treasures. They take a maximum of 5 business days to shop rugs across most parts in North America.
For returns or exchanges, you must contact the owner within 7 days of delivery and return back the product within 14 days. Cancellation within 24 hours.
See Also:
23 Best Vintage Home Decor Etsy Shops
11 Best Pillow Shops On Etsy
The 9 Best Candles On Etsy
23 Best Vintage Home Decor Etsy Shops