6 Best Mixer Grinders For Indian Cooking in USA 2023
Aromatic spices, chutneys, and curries, what's not to love about Indian food. However, if you are planning to reduce the amount of processed food in your diet then cooking from the scratch will be an essential part of your routine. Cooking may be slightly time consuming, but the results are healthier and more delicious.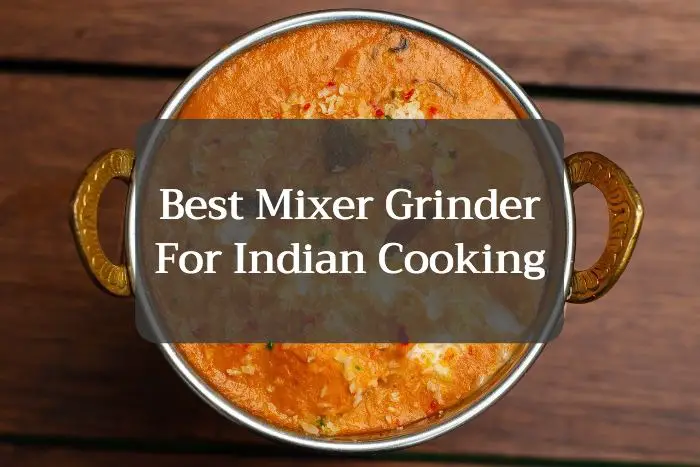 As American blenders are mostly designed for making smoothies, it's hard to make Indian chutneys and grind dry spices with them. Making chutneys in an American blender will mean adding a lot of water that spoils the consistency. To grind pulses, rice, whole spices, herbs, and even coconut, you need the best mixer grinder for Indian cooking in the USA.
While it may be tempting to consider ordering a mixer grinder or 'mixie' straight from India, this is not a viable solution. The electrical voltage required for running appliances in each of the countries are different. Therefore, you need a mixer grinder that is built as per USA-standard electrical requirements to help you with Indian cooking.
On that thought, if you are in the market for that perfect Indian mixer grinder, then expect to feel confused with the numerous options available. To make your task easier, we have hand selected some of the most suitable and best-selling models. Read on to find our unbiased reviews on each product, along with their features, pros, and cons.
Those who don't have the time to go through all the reviews may want to opt for the Preethi Blue Leaf Platinum Mixer Grinder. After spending hours reviewing different models, we find that this mixie has a powerful motor, good capacity, and 3 different jars. Most importantly, the manufacturer has a service center in Illinois, USA to take care of any repairs or replacements.
---
When it comes to kitchen gadgets to help with complex Indian cooking, this mixer grinder by Preethi (learn more) is a sure-fire winner. We not only appreciate its style – which is very much similar to the mixie you can find in any Indian kitchen – but the compact design also saves a lot of space. The Eco Twin model houses a powerful 550Watt motor which operates at 110V to provide quick and efficient grinding. There are two jars with varying capacities from grinding dry spices and herbs to making chutneys and pastes. Both the jar body and blades are made of sturdy stainless steel for durability.
We love that the 1.5-liter jar can be converted to a 1-liter jar with a flexi lid, and the 0.5-liter chutney jar can be converted to a 0.3 liter jar. The blades are first machine-ground and then polished to give you superior performance.
The manufacturer has taken care of user safety as this mixie is designed to automatically switch off when overloaded. You can then manually turn it back on when the machine cools down. It is also UL-approved for extra safety when compared to Indian brand products. Preethi also stands behind their product with a 12-months service warranty.
Product features and specifications
Measures 13 x 8.6 x 12.6 inches
Weighs 9 pounds
2 jars – 1.50 liters and 0.50 liters
110V 60hz, 550 Watts
UL approved for added safety
Powerful and efficient motor
Rust-proof stainless steel material
1 year warranty
Service center in Illinois, USA
Customer/ User reviews
People love how beautifully this mixer grinder manages to do all the blending, grinding and pulsing of wet lentils, rice, and whole grains. Users also love the design and feel of the product, which make it just like any mixie you can find in an Indian kitchen. One cause of concern for many people is the loud noise which may disturb you if you are used to low-noise blenders. A few customers have also cautioned that the warranty is not brilliant.
Conclusion
When you want to excel in Indian cooking, there are few better ways to do so than by using the Preethi mixer grinder (shop now). It's like having an Indian mixie in an American body. Overall, we feel that this is money well spent to satisfy your cravings for homemade Paneer curries and mint chutneys.
---
If the noise of Indian mixers worries you, then check out the Ultra Stealth mixer grinder (see Amazon) that promises to help you with Indian cooking without all that noise. To start with, we like the exterior design, style, and appearance of the product which is similar to any Indian brand mixie. The bright red and white combination makes it look attractive on the kitchen counter. With four different jars and blades, you can perform a plethora of kitchen tasks such as making chutneys, fruit juice, wet mixes, and pastes. The heavy-duty 750 Watt motor allows for a swift and even grinding performance.
The stainless steel jars are rust-resistant and food-grade, making them ideal for healthy cooking. The mixer comes with a hook-type power cord which is easy to plug in and remove. The control panel is located on the front and there are three different speed buttons to perform a variety of grinding, juicing, and blending tasks. The mixer grinder can perform a lot of functions such as making smoothies, fruit juices, crushing ice, butter churning, dry grinding, and so on. It is backed up by a 2-year manufacturer warranty that is valid only in the country of purchase.
Product features and specifications
Measures 17 x 15 x 10 inches
Weighs 15.35 pounds
Made from Stainless Steel
110 Volts Power
4 Jar mixer
Heavy duty 750-Watt Motor
3 Unique Speeds + Pulse function
Up to 1.5 liters capacity
2 year warranty
Customer/ user reviews
Those who love Indian cooking were impressed to find this a versatile and powerful mixer they can use for a variety of tasks such as making idli/dosa batter, chutneys, and pastes. Users have mentioned that the construction is sturdy but the lid needs to be held while it's operating. A few customers have cautioned against trying to blend hot food or adding more than half the capacity of the jar.
Conclusion
Anyone who wishes to feel the joy of cooking Indian food in their American kitchen can rely on the Ultra Stealth mixer grinder (see more). Although slightly more expensive than its competitor Preethi, we feel the power, capacity, and extra jars make up for it. All in all, a wonderful gadget to satisfy your Indian cuisine cravings anytime!
---
If you have a small kitchen and need a mixie that doesn't require a lot of real estate, then check out the Tabakh Prime Indian mixer grinder. With a powerful 600-Watt motor and 110 Volts of power use, this kitchen gadget is designed to meet the needs of Indian cooking in an American kitchen. The body is made from impact-resistant ABS material, while the exterior design is extremely elegant and aesthetic. We love the compact design that doesn't take up a lot of space, as well as the vacuum rubber feet that help in ensuring a good and firm grip.
This Indian mixer grinder comes with two different jars with capacities of 0.4 and 1.5 liters. You can use the smaller jar for fine dry grinding and the larger jar for wet blending/grinding. The noise levels are 80-90 Db, which makes it similar to that of a lawnmower. As the coating evaporates slightly when the mixie runs, it may produce a burning smell, which is normal. It comes with a one-year manufacturer warranty and the service center is located in Illinois.
Product features and specifications
Measures 12 x 8 x 10 inches
Weighs 8.5 pounds
Made from stainless steel
110V, 600 Watts
Durable ABS body
2 Jars – 0.4L and 1.5L
Made for USA and Canada Power Supply
Elegant and aesthetic design
Customer/ User reviews
People who have bought this product say that this is a top-of-the-line mixie at an affordable rate. Users have compared its performance to the Preethi mixer, saying that this one is just as good at grinding dry masalas for Indian food.
Conclusion
This compact and stylish mixie is a winner for small apartment kitchens to help you make the most of the available space. Despite the small size, you can still enjoy delicious Indian food made at home. Whether you want to grind a dry powder or a wet batter, this Tabakh mixer grinder (see Amazon) does a great job every time! 
---
This Preethi mixer grinder is the flagship product of the company and its reliable performance ensures that you get healthy and delicious meals every time. It comes with four jars with varying capacities and a maximum capacity of 1.75 liters. The jars are rust-proof and the lids and domes are made from sturdy Polycarbonate. The Super Extractor jar is used to extract juices from various types of vegetables and fruits. We love the extra grind and store bottles that make it easier to stock ground spices to reduce cooking time.
The Blue Leaf Platinum comes with a powerful and innovative 550-Watt motor that operates at 110V, for use in both the USA and Canada. The motor is UL-recognized and follows safety standards according to which the switch at the bottom gets turned off when there's an overload. The compact design and flexible cord make it easier to store when not in use. We were impressed to find that the manufacturer stands behind the product with a 1-year guarantee of free service.
Product features and specifications
Measures 17 x 15 x 10 inches
Weighs 12.94 pounds
Grind 'n' Store Bottles
Self Support Service Kit
110V 60hz, 550 Watts
Rust-proof blades
Stainless steel & polycarbonate
Shockproof ABS Body
Ul recognized motor
Customer/ User reviews
Most users have said that the motor is superior grade and does a good job at grinding both dry and wet items while reducing time and adding to the convenience of cooking. People are happy with the overheating switch that prevents the mixie from getting damaged due to overheating. A few users have said that the materials used in construction are low quality and produce a burning smell when heated up.
Conclusion
If you are into aesthetics and quality construction, then this Platinum model by Preethi may turn out to be a great fit. With different grinding jars and innovative blades, each does a great job at making spice powders, pastes, and blends needed for Indian cooking. Overall, this is a great choice at this price.
---
If you wish to add a bit of Indian flair to your American kitchen then the Premier Super G mixie is another good choice. It comes with three different capacity stainless steel jars along with multipurpose cutting blades for performing a lot of kitchen tasks such as grinding, liquidizing, crushing, grating, and so on. Besides doing a great job for everyday grinding, it also comes with a safety switch that trips off in the event of overloading. This protects the 550-Watt heavy-duty motor from getting damaged. The sturdy construction and world-class craftsmanship of this kitchen gadget promise to make your life easier.
The big liquidizing jar can be used for making soups and juices, while the medium wet grinding jar is perfect for preparing idli or dosa batter, and the small multi-purpose jar does a great job at crushing ice and mincing meat. In the first few operations, it might smell slightly due to varnish evaporating, but there's no need to panic. The jars are not dishwasher safe, so clean them by hand using a little dishwashing soap. Hold the lid in position while the mixie runs.
Product features and specifications
Measures 14 x 8 x 14 inches
Weighs 10 pounds
110V 60Hz, 550 Watts
3 different capacity jars
Stainless Steel blades
Flexi cord
ABS Plastic and Stainless Steel
Customer/ user reviews
Most users feel that the sturdy construction and quality material makes  this a perfect product for preparing a variety of ingredients used in Indian cooking. From making coconut milk and chutneys to spices and batter, users love the way the three different jars are capable of doing so much. A few customers have also said that customer service is highly responsive and they immediately send replacement parts. 
Conclusion
From the perfect Indian appearance to the storage compartment for the flexi cord, everything about this mixer grinder boasts of quality and performance. At this price, this is one of the efficient solutions for Indian cooking you can have in your western kitchen.
---
The Butterfly Matchless mixer grinder wins our hearts with its aesthetically designed body and elegant handle. It includes an unbreakable lid that closes securely without splashing the contents all over. The 750-Watt motor delivers superior and powerful performance every time while ensuring that the operation remains noiseless. The four different jars come with multiple options to meet the diverse cooking requirements for Indian food. From making juices and batters to cake mixes and spice powders, the jars can handle them all with equal ease.
All the mixie jars are made from high-quality food-grade ABS plastic to ensure good food hygiene. No matter how simple or complex the recipe you aim to make, this mixer grinder aims to reduce the time required for preparation. Despite its heavy-duty construction, it sports a sleek and seamless appearance. The gray and white body promises to add a touch of sophistication to your kitchen countertop. Keeping safety in mind, the product comes with an OLP or overload protector that trips off the machine to prevent overheating.
Product features and specifications
Weighs 12 pounds
4 Jars with Multiple Options
ABS plastic material
Compact and Sturdy
Aesthetically designed
Unbreakable lid
Shockproof body
Customer/ User reviews
Those who enjoy Indian cooking that have used this product have had a great time using it to make a lot of things with ease. The construction quality and motor power have been highly praised by customers. A few users have cautioned that the jar ring breaks easily and they wished there were extras available.
Conclusion
Save trips to the restaurant every time you crave authentic Indian spread and make your Sundays special by cooking authentic Indian food at home. From North Indian buttermilk to South Indian dosa, this product will fare well in all recipes and give you consistent results every time. Although we can't vouch for its durability, it's sure to give you good value for money.
---
Things To Look For In Your Mixer Grinder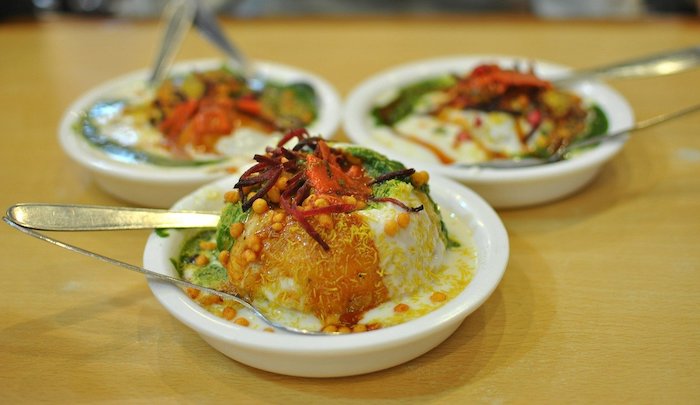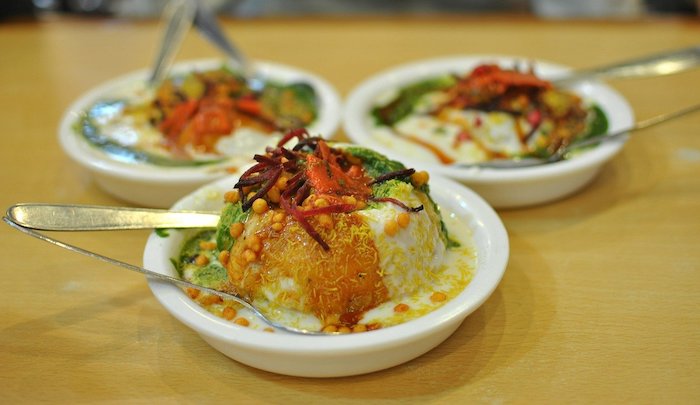 Indian mixer grinders of American origin come in various sizes, capacities, and features to choose from. You need to be clear in your mind about how you plan to use it before placing an order. Do you already have a food processor and only need a mixie for chutneys and spices? Are you looking for a mixer with a juicer function?
#1. Power
While many customers tend to think that higher wattage means better results, this is not true. In most instances, a higher wattage is almost unnecessary, as you only need about 400 to 750 watts to accomplish grinding and blending tasks for Indian cooking. There are super powerful mixer grinders available, but we feel that anything above 1,000 watts is not necessary.
#2. Control
Another important feature you need to look for in a mixer grinder is the ability to control speed when the blades run fast. In most models, you will find a speed dial that allows you to increase the speed slowly. However, the US versions do not have this feature. Having said that, any 3-speed setting mixie is capable of handling most of the Indian cooking needs.
#3. Jars
The number of jars you would need will directly depend on the type of things you wish to prepare. Do you want a jar small enough to finely powder the whole spices? Are you looking for a mixie with a juicer functionality? The kind of jar you choose will depend on the type of food you wish to prepare. There should be a minimum two – a large-sized blender for wet items and a smaller sized for whole spices.
#4. Safety
Grinders have sharp blades and they run at a great speed to pulverize whatever you put into them. Therefore, you should be really careful while using them to prevent any accidental hazards. In good models, a user should be able to run the mixie only when the lid is properly shut, and there should also be a thermal switch.
#5. Cleaning
Finally, perhaps one of the most important things to look for in a mixer grinder is the ease of cleaning. If you have a food processor already then you probably already know that they are not easy to clean, and most problems arise when you try blending wet items. So, look for a model that doesn't take too long to clean after use.
Related Questions
What's the best method to clean a mixer grinder jar?
To clean a mixie jar, add a few drops of dishwasher liquid to it, add some water, and swirl for 2 seconds before throwing out the dirty water. Rinse again with clean water and you're all done.
See Also: Can We Make Juice In Mixer Grinder?
What to do is the mixie jar has bad odor?
If there is a bad odor, add some baking powder along with warm water to the container. Leave for 15 minutes and then rinse off with plain tap water. We suggest that you always clean the jars after use to prevent them from smelling bad.
Is Vitamix mixer grinder suitable for preparing Indian chutney?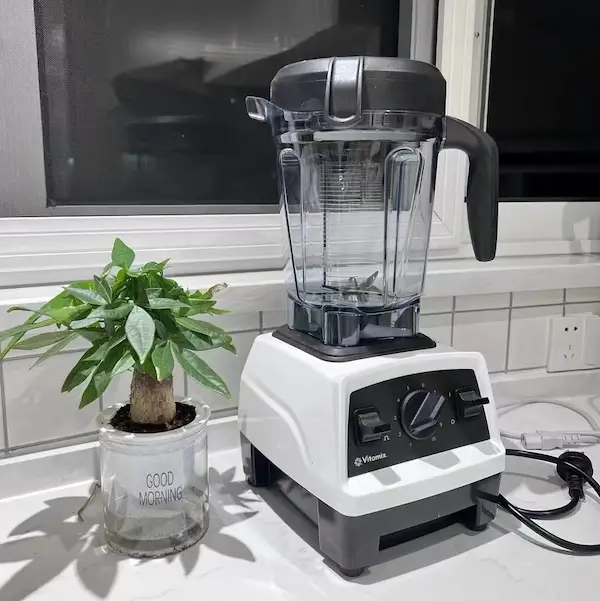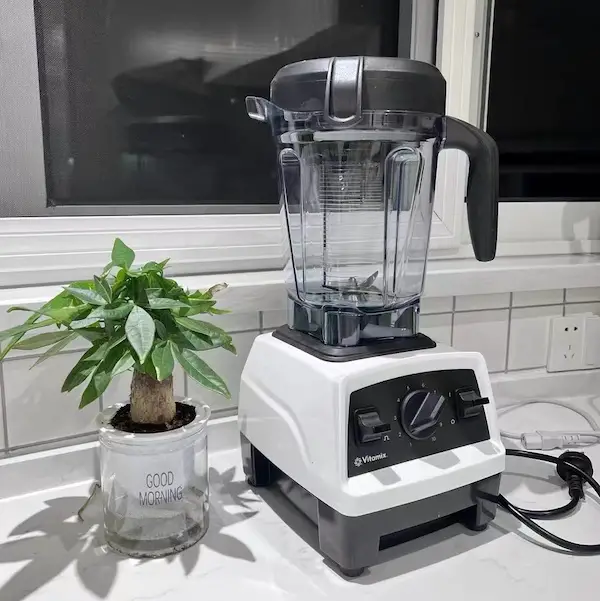 A Vitamix grinder (see Amazon) is another one of the top-of-the-line mixer grinders available for a variety of uses. It works very well for preparing Indian chutney along with many other variations and blending them to the proper consistency.
Can we use an Indian mixer grinder in the USA?
Indian mixer grinders can be used in the USA as long as the voltage requirements and plugs are suitable for the region. However, there are a few Indian mixer grinder options produced specifically for use in the USA and Canada that are not region-restricted due to their electrical components.
How many watts in a mixer grinder is suitable for Indian cooking in the USA?
The higher the wattage, the more well-blended and ground-up harder and more difficult ingredients will be. Ideally, for most Indian cooking, you should aim for a mixer grinder that functions with between 500 watts to 750 watts of power.
Can we use an Indian grinder in the USA?
You will need a voltage converter in most cases, but it is possible to bring your own mixer grinder from India for use in the USA which is 110 V. Again, what will determine its ability to work is the voltage and the appropriate regional electrical components.
What is the difference between a 550 W and 750 W mixer grinder?
Both of these mixer grinders are perfectly acceptable for use in the kitchen, but a 550-watt mixer grinder is lower in power and, therefore, better for regular use with less tough ingredients. A 750-watt mixer grinder is more suitable for those who plan to blend or grind up harder, tougher, or more difficult ingredients in the kitchen.
How many watts is suitable for a mixer grinder?
As mentioned above, you should ideally aim to get a mixer grinder between the ranges of 500 to 750 watts of power. 500 W should be the lowest wattage to ensure you're able to properly process your food for chutneys and other similar condiments and cuisine. Anything above 750 W is okay, but you will likely not need so much power for the dishes and accompanying condiments referenced in this article.
See Also:
Can We Beat Eggs In Mixer Grinder?
9 Best Food Processors For Different Uses
8 Best Wine Coolers For Different Uses
7 Best Projector For Cookie Decorating