7 Best Projector for Cookie Decorating for 2023
People who love to cook and make new recipes often spend a lot of time in the kitchen. Accessing ideas often takes time flipping through cookbooks and trading recipes with friends. When you are in a hurry, then this technique can deter you from doing the things you love.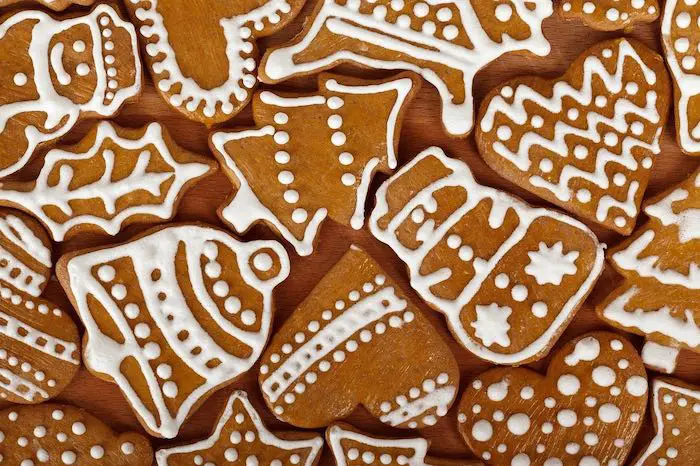 With a projector, you can for search ideas by connecting the technology to your cellphone, laptop, gaming system, or computer. These items let you put the videos, recipes, social media pages, and ideas front and center. You can change pages, do voice searches, and scroll without touching the machinery with your hands.
If you love video tutorials, then a projector may become a great item for you to keep in the kitchen. To design the most creative cookies, you can project the image directly on the dough, allowing you to trace the outline of the design. The best part is you can take many of these items with you for camping, outdoor movie watching, conferences, and cookie parties. Many of these projectors are rechargeable, allowing you to use them without a cord.
This article covers seven of the top projectors on the market. Below is a quick-check guide that tells you the basics for each item. If you are in a hurry to make your purchase, then the APEMAN NM4 Mini Portable Projector is an excellent tool for cookie decorating. This unit can sit on a tripod, go with you anywhere, connect via your television, HDMI cable, DVD player, and much more. Plus, it can project at 1080P in HD.
Comparing top projectors for watching cookie decorating shows
| | | | | | | | |
| --- | --- | --- | --- | --- | --- | --- | --- |
| | AKASO Pico Projector | Kodak Ultra Mini | Miroir Mini | APEMAN NM4 Mini | WiMiUS Q2 | AAXA Technologies KP-101-01 | Magnasonic Pico |
| Contrast | 2,000 to 1 | 1,300 to 1 | 400 to 1 | 1,000 to 1 | 1,000 to 1 | 1,000 to 1 | 1,000 to 1 |
| Brightness | 50 ANSI lumens | 25 ANSI lumen | to 200 lumens | 50-100 ANSI lumens | 100 ANSI lumens | 25 Ansi lumens | 25 Ansi lumens |
| Resolution | 854 x 480 | 640 x 360 | 1280 x 720 | 854 x 480 | 800 x 480  | 1280×720 | 640 x 360 |
| Size | 5.71 x 3.15 x 0.79 inches | 3.10 x 3.10 x 0.79 inches | 3.25 x 1.00 x 5.25 inches | 3.86 x 3.86 x 0.85 inches | 5.80 x 3.10 x0.80 inches | 5.80 x 3.10 x 0.80 inches | 3.90 x 3.00 x 0.50 inches |
| Battery | 2 hours | 2 hours | 2 hours | 3,400 mAh | 5,200 mAh | 90 minutes | 2 hours |
| Weight | 0.4 pounds | 0.3 pounds | 0.7 pounds | 1.23 pounds | 0.6 pounds | 0.3 pounds | 0.2 pounds |
| Connection | USB, wireless, HDMI | HDMI and USB | HDMI | Audio jack or HDMI | HDMI and USB; | Micro SD, Mini-HDMI, USB, and 3.5-millimeter jack | HDMI |
| | Shop Now | Shop Now | Shop Now | Shop Now | Shop Now | Shop Now | Shop Now |
When you like to work with intricate designs and create food art, then a leading mini-projector may be one of the most important tools in your kitchen cabinet. The Akaso Mini offers the highest resolution and contrast ratio on this list. It will support 1080P videos.
Product perks and features
Weighs under a half a pound and will fit in your pocket
Compatible with many inputs including HDMI, AV, USB, and Micro SD
Connects to most gaming consoles, cellphones, tablets, and laptops
Lamp lasts about 30,000 hours
Projects up to three meters away
2,000 to 1 contrast ratio
Works with wireless sharing including the Android platform
Handles memory cards up to 32 gigabytes
50 Lumens
Comes with a remote control, tripod adapter, and charging cord
Cons
Machine may make a sizzling noise and turn green or yellow and stop
Pictures can be grainy on some surfaces
Possible trouble mirroring with phones
Buyer remarks
Many consumers love this projector for cookie decorating. They appreciate the immaculate images. The easy set-up and clean audio are two things that people comment on the most about this product. The only issue seems to be with some people trying to mirror copyrighted images and not finding the right quality for their pictures.
Conclusion
When you need a projector that you can rely on to create excellent depictions of your favorite cartoon characters, flowers, movie stars, and more, the Akaso Mini Projector can help. This machine is reliable, bright, and perfect for indoor or outdoor use. This projector can last up to two hours between charges.
---
Do you take your image projector with you to friends' houses or festive events? Having a portable item like the Kodak Ultra Mini allows you to take the fun with you. This product is small enough to fit in your pocket, tote bag, backpack, briefcase, or purse.
Product perks and features
Projects images up to 100 inches tall
Contrast ratio of 1,300 to 1
25 Lumens brightness
Works with Android, MAC, Samsung, and PC technologies
Operates for as long as two hours without a charge
Internal speaker – 1 W
Over 16 million colors to enjoy
Plug and play capable
Widescreen viewing
Will mount to a tripod
Cons
Difficult to access keystone button especially when it is on the ceiling
May not work with all power banks using USB
Loud fan
Buyer remarks
Most people enjoy using this projector for tracing and cookie decorating. The clarity of the images and the small size of the item are what people seem to appreciate the most about the Kodak Projector. The only big problem seems to be the system overheating when you use it for a long presentation like a slideshow or movie.
Conclusion
This projector is so tiny and convenient to take with you. We think people will enjoy being able to watch a show or movie at the park. The Kodak Ultra Mini is fantastic for cookie decorating because the quality of the images is incredible at table length.
---
When you constantly watch movies in your home, or use a projector for your cooking delights, then you likely need a product that is durable. The Miroir Projector uses a long-lasting light that will endure hours, weeks, and months of use. The lamp can accommodate 20,000 hours of use.
Product perks and features
Bright depictions – up to 200 Lumens
Durable frame and LED lamp
Works in light and dark conditions
Projects images up to 100 inches
Two speakers – 1 watt each
Two-hours of use on Eco-Mode
Accommodates television streaming technologies
No filters to purchase
Works with tablets and mobile devices
Cons
May need a special adapter to use Apple devices with this projector
Only works with analog soundbars
Buyer remarks
While buyers admit this product does not hold a candle to full-size projection equipment, they say it does a splendid job as a mini. The ability to take this item with you is what impresses people the most about this product. The Miroir Projector connects to external speakers via one 3.5 millimeter AV cord. One common complaint is the shortness of the charging cord.
Conclusion
We feel the Mimoir Projector is a great product for families, cookie decorators, and crafters. This versatile product is small and portable. We enjoy taking this projector along to watch movies when we go camping.
---
When you want a product you can use at home and take with you, then the Apeman Mini might be a fun item. This projector has the most benefits as any item on our list. This projector is one of the lightest to carry. The lamp lasts as much as 45,000 hours, and the machine is ultra-quiet.
Product perks and features
3D tripod
Connects via HDMI cable and USB
Mobile size and lightness make this product magnificent for traveling
Stereo sound
Seconds as a power bank
Compatible with Android, tablets, and laptops
Works with Apple products
Two speakers enhance sound quality and loudness
Up to 100 Lumens
Cons
Not keystone compatible
Must use with a tripod
Proprietary battery pack
Buyer remarks
People enjoy using this machine to watch home movies and cooking shows. They like the quality of the picture and the crispness of the sound. Some people experience issues with blurry images or the picture turning upside down by itself.
Conclusion
We like this projector as our Top Pick because it has fabulous features. The sound and video quality along with the size and weight are appealing. The Apeman Mini will fit in your hand, and project a 100-inch image up to 12 feet away. The only thing we do not like is this item only works in the dark.
---
If you create large cookies, cakes, or food art, then you may appreciate a projector that can portray big, yet clear pictures. When you are decorating a castle wall, or the side of a wedding cake, then a large overlay needs crisp edges. The WiMiUS Q2 Ultra Mini comes with a tripod to set it over the object, giving you control of the design and angle.
Product perks and features
Comes with a remote control and a tripod
Weighs just over a half a pound
180-degree switch
5,200 milliamp battery
Two-hour fast charge
Connects via HDMI cable to laptops, television streaming tools, and USB
Soft-touch controls
Supports Android and Apple products
Up to 100 Lumens
Accommodates 1080P resolution
Internal stereo speaker
Cons
Can stop working after a couple months
Does not come with a battery for the remote control
May automatically start slideshows
Buyer remarks
Most people like that they can get at least two hours of play time out of the battery in the WiMiUS Q2 Mini Projector. They like the size and weight because it makes the item easy to take to a party, outdoor venue, or friends' house. A few people find the projector gets hot and stops working after a few months of use.
Conclusion
There are two things we love about the WiMiUS Q2 Mini Projector. It makes very little noise, so using it in a quiet room is not a problem. The product also produces a wonderful replica of faces and characters. Using it at a distance is not the best quality with a lot of pixilation. However, the WiMiUS Q2 for cookie decorating is perfect.
---
When you use projectors all the time, you need a product that you can charge up in a hurry. The AAXA charges using a USB cable instead of a power outlet, letting you keep it ready to go while you are away from home. This device is also as small as your palm.
Product perks and features
USB charging
3.5 millimeter jack for external speaker connection
1,280 by 720 resolution
USB, Micro SD, and Mini-HDMI connections
Internal media player supports AVI and JPEG files
Images up to 60 inches
25 Lumens
15,000 hour LED lamp
Works with MAC and PC devices
Con
Low-light conditions only
Only takes up to 16 gigabyte cards
Battery only lasts 1 hour and 20 minutes
Only 60-inch imag
Buyer remarks
Consumers say this projector is an incredible product for putting images on cookies. Sugar cookies are one of the most popular items for this product. The only complaint is this model likes to lose focus, making it difficult to see pictures unless you readjust the unit.
Conclusion
We like how well this model works for helping you write words on cookies and cakes. If you do not have a steady hand, then this machine can help create the perfect outline for you to follow. The AAXA Projector can be hard to focus as many consumers report, but the picture is fantastic when the item works.
---
When you work with cookies, the best thing you can use are tools that fit the size of these treats. Unless you make giant cookies the size of dinner plates, then getting a projector to cut down the size of the pictures can result in thick lines or grainy images. The Magnasonic Pico Mini is phenomenal for this task.
Product perks and features
Comes with a tripod and HDMI cable
20,000 hour LED projection lamp
Up to 60-inch images
Contrast ratio of 1,100 to 1
Works with images up to 1,080P
Internal 1 watt speaker
Weighs just over a quarter of a pound
Manual focus lens
25 Lumens
Con
Must purchase battery separately
Needs a cord to connect to Apple devices
Does not work with Android devices
Buyer remarks
Half of the buyers say this item is a fabulous product for cookie decorating and things that do not need a super bright light. They like how well this projector keeps the outline of objects clean and clear. A few people say this product is not good quality for watching movies or using the item as a home theater.
Conclusion
The most appealing thing about the Magnasonic LED Pico Viewer is how little it is. This projector fits in our pocket as a cellphone might. The only thing we do not like is this model needs the lights off to get the best image.
---
Tips for selecting the best projector for your cookie making fun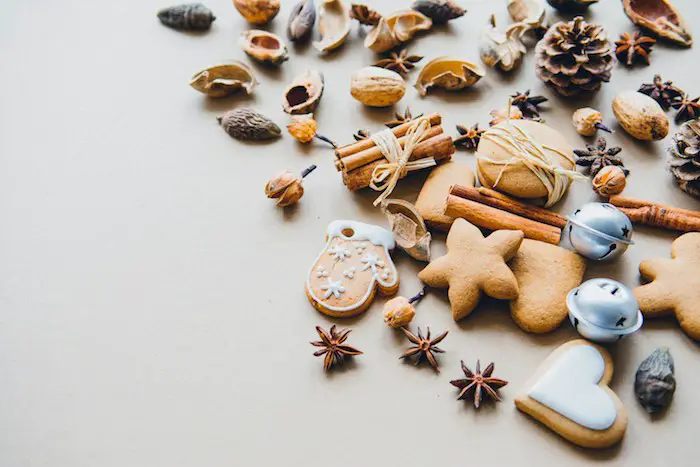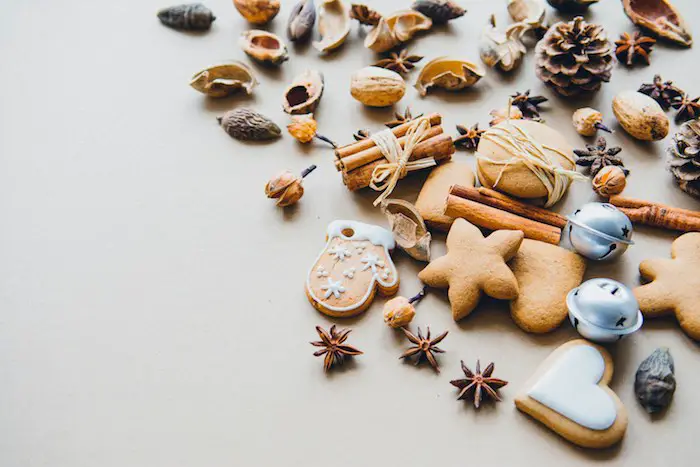 Choosing the right projector involves careful inspection of the technical aspects of these items. When you need a product that works in bright light, then a powerful projector lamp may be important. If you need something that reproduces large images with great quality, then a high-resolution rate could be what you value most. We discuss these qualities below.
Size
Decorating cookies often uses a projector that does not need exceptional video quality. However, the crispness of the lines is a crucial part of decorating. If the viewer does not give you the neat images you need, then following the outline can end up messy. We suggest choosing a high-quality projector should you want to use your item to watch videos, movies, decorating classes, and other media.
Weight
While all of these items are less than a pound, you may want something extremely light when you need to hold it in place for the right angle. If you decorate a lot of cookies, then using a tripod is a helpful tool. For an even more accurate angle, some users feel a cellphone mount is the best item to secure the projector above the cookies.
When traveling with objects in your pocket, a lighter item is better. The smaller the projector, the less it weighs. The ones that fit in the palm of your hand are usually the smallest and lightest products. You can easily put these products in your backpack or a handbag.
Image quality
The resolution rate, contrast ratio, and Lumens will help you compare these projectors. The higher the contrast ratio, the better. The same goes for the Lumens and resolution. However, you do not need the best resolution to make excellent cookies. Even a low-quality item can be beneficial when it lasts a long time and offers accurate replicas.
Battery life
How important is a long battery to your cookie decorating needs? When you need or want an item that will last a long time before it needs recharging, then the battery might be the deciding factor. All the items on our list have at least an 80 minute or higher play time before the battery dies. Most of the objects will run for about two hours.
How long you need to keep the images on your cookies while you trace the design can decide which item you prefer. You can find out the battery life in the Pros and Cons section in each product review. This section covers battery types and lengths for easy comparisons.
Connectivity
What items do you need your projector to connect to the most? Are you planning to use it for multiple projects? If you want to use this item to watch movies, stream cooking shows, and project designs on your baked goods, then how the projector connects may be an important part of your decision.
Most of the items on our list connect via USB or HDMI cable. There are a few things that use Micro SD cards or connect via Bluetooth. However, you may want a projector that uses a Mini-HDMI cable or Apple dangle. Checking this list for the ways these items connect to your devices can help you decide the right product for all your needs.
Two questions and answers about projectors for cookie decorating
Does the projector need power to operate
All of the items on our Best Projectors for Cookie Decorating list are rechargeable. Some use electric adapters while others use USB cords for charging. You can find out the connectors in our comparison chart above the product reviews in this article.
Some items on this list come with a remote control. Most of these additional tools do not come with a battery. If you plan to purchase a projector with a remote, then you might want to factor the cost of a remote battery in the price.
Can you connect a projector to your laptop
Yes. These items use a USB or HDMI cord to attach to computers, tablets, and laptops. You may want to check your laptop to see which connectors you have to make sure they are compatible with the projector you think you might buy.
One note of advice. Every projector does not come with a connector for all the devices it can accommodate. Some items only come with an HDMI cable when you can use a USB cable or Micro SD card in the object. A common issue is between Apple or Android devices and connecting. Some items require you to purchase a separate cable to connect to the projector.
Additionally, if you need to work in sunlight or a room with light, then you may not want the items that only produce 25 Lumens. These projectors need a dark environment to allow users to see the object fully.
See Also:
4 Best Food Processors With Dough Blade
Instant Pot Vs. Zojirushi Rice Cooker
Cast Iron Vs. Regular Pans: What Are The Differences?
Cheese Curds Vs. Mozzarella Sticks: Here Are The Difference