4 Best Robot Vacuum To Go Over Threshold for 2023
When it comes to cleaning the house, you may feel tired at times to take out a vacuum cleaner but a robot vacuum promises to do the work while you rest. They are one of the most convenient cleaning tools you can use to get the dirty work off your hands. In most homes, they can handle pet hair, liquid spills, and food crumbs even before you notice the mess.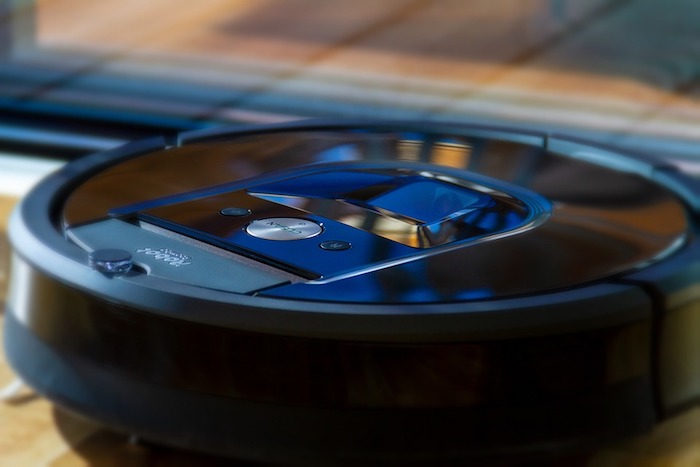 To meet the diverse needs of different homes, the robot vacuum comes in various shapes, sizes, and capacities. Unlike what many people might think, these devices do not wander on a straight line but have sensors that help them navigate obstacles and thresholds. If your house has a lot of thresholds, you may need to look for a model that is capable of going over them smoothly.
In this review, we will help you choose the best robot vacuum to go over the threshold. We have selected some of the best products for reviews, and our team has created an in-depth analysis and comparison to help you use the best robot vacuum cleaners that are not only able to overcome the tall thresholds but also remove dust collected in the corners without getting stuck.
After reviewing several robot vacuums, we found that Roborock S5 (learn more) is the most powerful with 2000Pa suction power and 150 minutes of run time. It is capable of going over 0.78 threshold and 13 different sensors helps it avoid collision, fall, and damage.
| | | | | |
| --- | --- | --- | --- | --- |
| Features | Roborock S7 | Roborock Q5 | Roborock S5 | iRobot Roomba 880 |
| Suction power | 2500 Pa | 1800 Pa | 2000 Pa | 1000 Pa |
| App Control | Yes | Yes | Yes | No |
| Motion trackers | Yes | Yes | Yes | No |
| Vacuum and mop | Yes | Yes | Yes | No |
| Automatic recharging | Yes | Yes | Yes | Yes |
| Clean Coverage | 1300 sq ft | 1300 sq ft | 3200 sq ft | 1800 sq ft |
| Thresholds | 0.78 inches | 0.78 inches | 0.78 inches | 0.78 inches |
| Running Time | 90 minutes | 100 minutes | 150 minutes | 60 minutes |
| Navigation | Inertial Navigation 13 sensors | Inertial Navigation 13 sensors | Smart LDS Navigation 13 sensors | iAdapt Multi Room Navigation |
| Modes | 6 | 6 | 6 | 2 |
| Warranty | 1 year | 1 year | 1 year | 1 year |
---
When you look at the Roborock S7, it looks like a sci-fi object straight out of Star Wars. It comes equipped with an intelligent dual-gyro system and motion tracking sensors that are capable of creating a high-efficiency cleaning path for all rooms. We are impressed to find that it has 13 onboard sensors that provide anti-collision, drop avoidance, self-charging, trap prevention, and resumption to let you relax while it cleans. Powered by 1800Pa intense suction, the device efficiently picks, crumbs, dust, and dirt.
When it comes to managing thresholds, S7 is capable of handling thin carpets, thresholds, and other low obstacles up to a height of 0.78 inches. Another amazing advantage is that you can both vacuum clean and mop the surfaces. The high-efficiency washable filter can capture about 99.2% of dust and allergens as small as 0.3 microns in size. Roborock can also be app-controlled to help you start, schedule, stop, customize, spot clean, charge, control direction, and even check the accessory status.
Product features and specifications
Measures 13.9 x 3.6 x 13.8 inches
Weighs 7 pounds
App control
Auto carpet Boost and resumption
1-year warranty
Smart home enabled
Captures as small as 0.3 microns
1300 sq ft cleaning coverage
Auto-charging
Anti-falling
A Cyclonic 3D cleaning system
A large dust bin
User/ Customer reviews
Most people are happy with the performance of the robot vacuum, which according to them makes so noise while operating so they have no qualms about activating it at night before going to sleep. Users love that the device can handle a lot of garbage and if the charge goes out in between a large room, the device gets into an auto-charging mode and gets back to work from where it left after it is fully charged.
People with many kids and pets find this product extremely useful as it clean without complaining, does not bump into obstacles and manages thresholds really well. It saves the elderly from having to do the cleaning themselves.
Conclusion
If the thought cleaning the house makes you fret or you have naughty little kids making the house dirty, this Roborock S7 Robot Vacuum Cleaner comes handy. It delivers a great cleaning performance. Although slightly expensive, you get your money's worth.
---
If you have multiple thresholds in the house, you may want to get a robot vacuum that has strong sensors to overcome the obstacles and avoid bumping into random things. We found the Roborock Q5 (shop now) extremely well-built, sturdy, and efficient with a  dual-gyro system, 13 onboard sensors, and motion tracking sensors to help with anti-collision, trap prevention and drop avoidance. The brushes and wheels are designed to be tangle-free and attached accessories help in removing pet hair efficiently.
The robot vacuum comes powered by a 1800Pa suction capacity to pick crumbs, dust, and other types of dirt. It can easily handle thresholds as high as 0.8 inches. The auto-carpet boost and resumption feature identifies the type of carpet and chooses the suction capacity accordingly. The auto-recharging feature ensures that the device keeps working without any manual interference. It is backed by a 1-year warranty and solid customer support.
Product features and specifications
Measures 13.8 x 13.9 x 3.6 in
Weighs 7 lbs
Washable filter
Six clean modes
Sweep plus mode
Spot cleaning
1300 sq ft coverage area
Alexa voice control
Auto-charging ability
Super-size dustbin
Customize clean program
User/ customer reviews
Several users with kids and pets have mentioned that it works as a savior for them as they don't have to clean frequently. People have mentioned that the sensors work fine and those with back problems find this device extremely useful. However, users are concerned about using the app as they need to provide their house map, location, and other details.
Conclusion
If you are too busy to do the house cleaning, this thing is designed to clean silently while you sleep. The auto-charging, smart sensors, and other features ensure that it works without any manual supervision. Overall, this product is worth the money you pay for it.
---
If you are looking for a robot vacuum with the best navigation facilities then check out Roborock S5 from the house of TechGearLab. It is equipped with a smart in-class technology that perfectly maps your house, plans the route, and schedules. It can easily overcome any obstacles that are less than 2mm, without the need for self-recharge, falling off stairs, or hitting/ scratching the furniture. The sweeping mechanism increases wind utilization in order to attract all dust, pet hair, and other debris.
The Roborock S5 is capable of overcoming thresholds as high as 2mm so it can easily get over carpets and navigate from one room to another, despite uneven flooring. Powered by a 5200mAh battery capacity, the vacuum can continuously run for 150 minutes and cover several medium-sized rooms at one charge. We were impressed to find the Carpet Pressurization feature that enables the device to identify the type of carpet and switch mode to clean with more intensity.
Product features and specifications
Measures 13.8 x 13.7 x 3.8 inches
Weighs 7 pounds
2000Pa strong suction
Alexa voice control
12-month warranty
Smart app control
Multi-mode system
5200mAh battery capacity
150 minutes of run time
Washable E11 Filter
Self-adjustable Brushes
User/ customer reviews
Customers are absolutely impressed by the grace and agility with which this thing moves and slows down before bumping into anything. People have also mentioned how well the map function works to keep the device away from no-go zones and so on.
Users are also happy with the fact that the filters are easily washable and reusable. The mopping feature of the device is also highly appreciated. Some customers have said that setting up the app involves some hassles, but it works well once installed.
Conclusion
If you are thinking of buying the best robot vacuum to go over the threshold without stopping frequently for recharge and something that does its job quietly while you sleep then the Roborock S5 Robot is worth your time and investment. Although slightly expensive than other models, the features are worth every penny.
---
If you are looking for a smart robot vacuum that deep cleans the house without any hassles then take a look at the iRobot Roomba 880 Robot Vacuum. The gadget is designed beautifully and looks sturdy as it struts around the house without making much noise. The innovative AeroForce Cleaning System is capable of delivering five times the air power to suck up dirt and debris, with less maintenance. Roomba helps in tackling guided room to room cleaning and works on almost all types of floor.
When it comes to obstacles, the iRobot Roomba can easily get across an 0.78mm thresholds but anything above that will make the vacuum stop and turn. The tangle-free extractors suck out most of the pet hair, dirt, and debris without getting clogged. The iAdapt Responsive Navigation helps in navigating around the house and cleaning the mess without getting up the stairs. With a height of just 3.6 inches, the Roomba easily gets under beds, furniture, and kickboards.
Product features and specifications
Measures 13.9 x 13.9 x 3.6 in
Weighs 8.4 lbs
Tangle-free and Efficient filter
iAdapt Multi-Room Navigation
AeroForce 3 Stage Cleaning System
AeroForce High-Efficiency Filter
Tangle-free extractors
Virtual Wall Lighthouse
Optical and acoustic sensors
2x the Battery Life
User/ customer reviews
People with dust allergy find this product extremely useful as it helps in cleaning every corner, making them 99% clean, which is a great deal. The sharp corners may have a little dirt left. Users feel that this thing does a great job on carpets and hardwood. If you value your time then this is the thing for you. A few customers have cautioned that it needs manual interference as pet hairs need to be removed to make it run smoothly.
Conclusion
If you have been thinking of buying a robot vacuum but are a little skeptical about whether this thing would really work, here's a unit that does a brilliant job. With 5 times more power and 2 times the battery life, this product gives you the best bang for your bucks.
---
Tips To Help You Buy The Perfect Robot Vacuum For Your Home
With so many different brands and models in the market, it's quite possible to end up buying an unwanted or unsuitable product. Every house has specific needs, so here are some tips to help you buy the ideal product:
Start by doing a thorough analysis of your house's specific needs. Do you have end-to-end carpet or hardwood flooring? Do you have a lot of pets, some of which are not trained? Take these factors into consideration when buying a robot vacuum.
The vacuums range widely from $200 to $1000 or even more. If you have a low budget, look for models that perform well but lack a few features such as Wi-Fi connectivity or tractioned brush rollers.
Do you really need an app to control the device? Many models don't come with smartphone control, while there are some specific models that let you schedule and manage other controls via the mobile app.
There are some models that are better at cleaning than others. Again, this will depend on the area you wish to cover, the number of rooms, thresholds, flooring, pets, and so on.
The battery life of a robot vacuum is another important aspect to consider. If the battery is bigger and lasts longer, it is expected to do a better cleaning job for large houses. However, this may cost more money. If you have a tight budget, consider buying a model that auto-recharges when the battery juice runs out and resumes from where it left.
Related Article:
5 Best Floor Duster For Pet Hair Reviews
5 Best Robot Vacuum With HEPA Filter
3 Best Robot Vacuums With Self-Emptying Bases