6 Best Shelves for Action Figures For 2023
Collecting Action Figures feels great, but can you say the same about stocking them? As your collection expands, the room may look cluttered or junky, more like a warehouse. You have worked hard at collecting them, so why cut corners when it comes to flaunting your elite collection.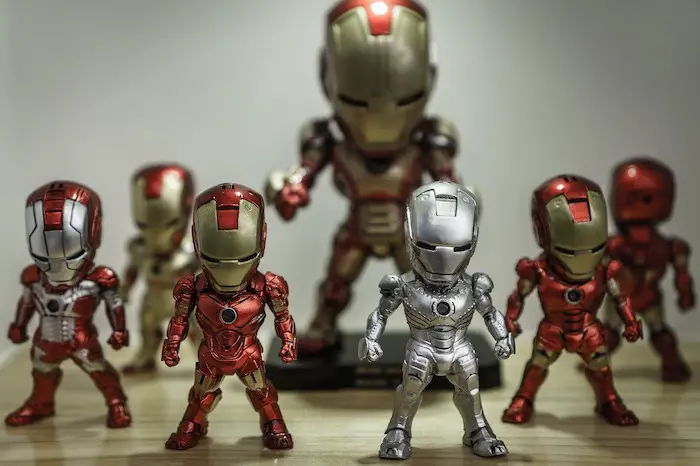 So, if that makes you consider getting the best shelves for action figures, we would suggest that you look for something that is worth the investment in the long run. The biggest enemy of every ardent collector is the need for constant dusting and this can be overcome by encasing the collectibles.
From wall mounted shelves to glass door shelves, and display cabinets, there are so many designs available in the market that it's normal to get confused. To help you out, our review team has shortlisted some of the top-rated shelves to display your collectibles in a cool way.
We have reviewed more than a dozen styles of display shelves based on various factors such as budget constraints, specific requirements, feel, and aesthetics. Read on to find the complete review of each product and if you are too busy to read until the end, we recommend 3-Shelf Glass Curio Cabinet by Coaster Fine Furniture for its contemporary look and enclosed design.  
Ikea is a well-known brand that needs no introduction, and this glass-door cabinet comes from their stable. The top and bottom panels are made from particleboard, ABS plastic, and foil. It has a epoxy/polyester powder coating for a smooth and lustrous finish.
The tempered glass panels look well-built and sturdy, plus it helps to show off your favorite collection while at the same time offering a good protection to it. You can also install lighting fixtures to brighten up the collectibles showcased in the display cabinet.
Installation is simple and easy if you follow the instructions provided in the box. Although the set up is easy, you need to be careful when handling the glass panels, hence it may take you about two hours to completely unbox and install the glass door cabinet.
Measures 65 x 2.6 x 15.4 inches
Weighs 75 Pounds
Pigmented epoxy/polyester powder coating
Detolf Glass
Curio Display Cabinet White
User/ Customers
Most users are impressed with the sturdy built and great quality of the product, plus its compact design that easily fits small spaces. A few customers have warned that the glass cabinet was difficult to put together correctly and install in the desired location.
Conclusion
When this Ikea display glass cabinet (see more) is assembled together, it looks great and fits well even in the most compact spaces. This is one of the most well-built and beautifully designed glass cabinets you can use to display your collection of action figurines.
---
The second product on our list comes from the house of Coaster Fine Furniture that offers this curio cabinet keeping in mind customers' tastes and needs. The brand excels at creating luxurious and relaxing spaces made from paper veneer, pine, particle board, and glass.
With a stylish appearance and linear styling, the cabinet is a contemporary version of a transitional space. It gives your that perfect venue to showcase your treasured décor. We love the bold black top with a simple frame and base, with push-to-open doors.
There are three different shelves that are made of tempered glass and the transparent material offers a perfect space for display. We are happy to know that the manufacturer stands behind the product with a one year limited warranty against any damages.
Product features and specifications
Measures 14.25 x 16.7 x 33.5 inches
Weighs 50.4 pounds
One (1) curio cabinet
Made from pine, particle board, glass, paper veneer,
Three shelves
Push to open doors
User/ Customer reviews
People love the overall design and function of this contemporary glass door cabinet, and the light fixtures suggested by them are also positioned correctly. Users have said that the instructions are pretty simple but at least two people are needed to put the thing together. A few customers have warned that the instructions could have been better.
Conclusion
This is 3-Shelf Glass cabinet by Coaster Fine Furniture (see Amazon) looks great when assembled, and blend well with any décor in the living room, bedroom, or dining space. At this price, we feel that the product offers a really good value for the money spent.
---
If you want your home to look smart and contemporary, check out this Ikea New KALLAX Shelf Unit that looks great whether standing or lying on the ground. What we like best about the product is that you can fine-tune the shelves, drawers, and boxes to adapt to your needs, budget, and space.
You may choose to install the shelf unit horizontally or vertically as per your requirement. It must be carefully secured to the wall by using a wall anchoring device. Different types of fasteners may be used for the different types of walls, and at least two people are needed to assemble.
Made from particleboard, fiberboard, paper, plastic edging, this product boasts a sturdy construction and nice finish. You may use a damp cloth and mild cleaner to keep the shelves well-maintained, and wipe it dry using a nice clean cloth.
Product features and specifications
Measures 61 x 17 x 11 inches
Weighs 131.7 pounds
Wipe dry with a clean cloth
Black Brown
Particleboard, Fiberboard, Acrylic paint, Paper, Plastic edging
User/ Customer reviews
Users find this a great value shelf that can be coupled as a bookcase or display for collectibles, however, the biggest downside is that you will need to dust the items often to keep them clean. A few customers have said that the product is easy to install but needs more than one person.
Conclusion
The Ikea New KALLAX Shelf Unit (see Amazon) not only looks great and feels durable, but also serves as a versatile piece of furniture that you can use in any part of the house. Due to its compact size, it can fit in small apartments or large houses, plus the design matches well with any décor.
---
This is a stackable display case that can be easily located at any part of your home to keep your collections well-organized and dust free. You can keep it on a desk, a coffee table, or even a bookshelf as this product does not take a lot of space.
This well-designed display case gives you a perfect dust-free environment to keep your favorite figurines, collectibles, and action figures. It gives also gives you a safe place to keep your priceless collectibles away from the hands of inquisitive children or jaws of curious pets.
We not only like the stackable design but also appreciate the fact that this is an expandable solution, completely designed and manufactured in the USA. The manufacturer recommends this product to be used by people aged 18 or above.
Product features and specifications
Measures 19 x 14.8 x 13.4 inches
Weighs 7.33 pounds
Dust-free display
Expandable solution
Made In U.S.A.
User/ Customer reviews
Most people with the style, look, and design of this display case that can easily accommodate 18-21 action figures based on how you prefer spacing. Many people have mentioned that the construction appears sturdy and comes well-packaged to avoid damage. A few customers have warned that their products came with some defects and can only hold small figures.
Conclusion
If you don't expect too much from this product, you are likely to be pleased with the appearance, build and features of the product. At this price, we feel that the Welloux Display Case for Mini Action Figures (see Amazon) offers a good price to performance ratio.
---
When you want your home interiors to stand out than usual then check out this Industrial Pipe Shelving by GWH. Let us warn that this may not be for every taste, but those like distressed décor and design will be impressed with this unique concept.
The product comes with all instructions to make it easier to assemble and set up the shelves together to form the unit. Please bear in mind that it may not be easy to do this alone and two people may be required for the job.
Due to the novel and unique design, you can use the shelf to display different types of items of various sizes. The entire unit is made from reclaimed real wood, baking varnish, and plumbing iron pipe.
Product features and specifications
Measures 45.51 x 11.42 x 4.88 inches
Weighs 25.5 pounds
Comes with instructions
Distressed Décor
Easy to Assemble
User/ Customer reviews
Most users have mentioned that the shelves are extremely sturdy and well-built, with easy assembly following the instructions mentioned in the user manual. People also like the versatility of the product, making it possible to use it in so many different ways. A few customers have warned that the pieces are slightly puzzling and instructions not adequate for non-technical people.
Conclusion
If you want a shelf that's extremely sturdy and durable, and at the same time versatile enough to be used in a myriad ways, check out the Industrial Pipe Shelving Wall Mounted. It blends well in any décor and has enough capacity to sustain a lot of weight put on it. Overall, this is a great purchase.
---
If you have invested in a high quality and expensive action figure statue of your favorite character then it deserves an exclusive display case like the Elite E-01 (see Amazon). Built precisely with the dimensions of display items in mind, it's the perfect size you will find to display your favorite collectibles and action figures.
The display case is made from top quality acrylic material, and feels sturdy enough to trust it with your most prized possessions. As an elite figure case, it keeps your collectibles protected, safe, and also dust-free. Assembling the product is easy with the instructions provided in the manual.
The metal display case also comprises of 8 bright and adjustable led spotlights, four on the top and four at the bottom to properly illuminate the item on display. It features a mirrored black reversible back that also exhibits the background of your action figure.
Product features and specifications
Measures 16" x 11" x 7.5"
Made of sturdy clear acrylic
Extra tall size for posing
8 LED Spotlights
Elegant mirrored back
Magnetic Base/Lid
Easy to Assemble
User/ Customer review
Most collectors feel ecstatic upon receiving this product as it highlights the beauty of any exclusion display item. Some people have said that the pre-drilled holes are a bit smaller and you may need to drill some more to get a perfect fit. Users are also impressed with the customer service and support team that goes to lengths to put things right.
Conclusion
This is a well-built display case that gives museum quality to your expensive and rare collectibles. The lights are adjustable and can be placed in specific areas to highlight the action figure. At this price, we feel this product offers a good value for money.
---
Related Questions
How to clean your display shelves
To clean the display shelves, we suggest using a mixture of white vinegar/lemon juice and warm water (1:1 ratio). Pour it into an empty spray bottle to quickly spritz the solution when needed and clean with a soft microfiber cloth.
Can dust damage action figures?
No, if the dust accumulates over action figures, the display items may look dirty but they will not be damaged. You can clean dirty action figures in warm water (not too hot) and use denture tablets to get rid of stubborn stains.
See Also:
3 Best Dusters Options For Your Books
8 Best Shelves Options For Storing Video Games
How To Clean Your Bookshelves (No need to Remove Books)