8 Best Shelves for Funko Pops For 2023
When you have a growing collection of Funko Pop figurines, Pez dispensers, key chains, pop sockets, pop mini's, and board games, you need a place to show them off. A decorative shelving unit is one of the best ways to put your favorite pieces front and center to get all the attention. You can put a ton of items on display when you get a large unit, or you can select smaller units for your most precious pops.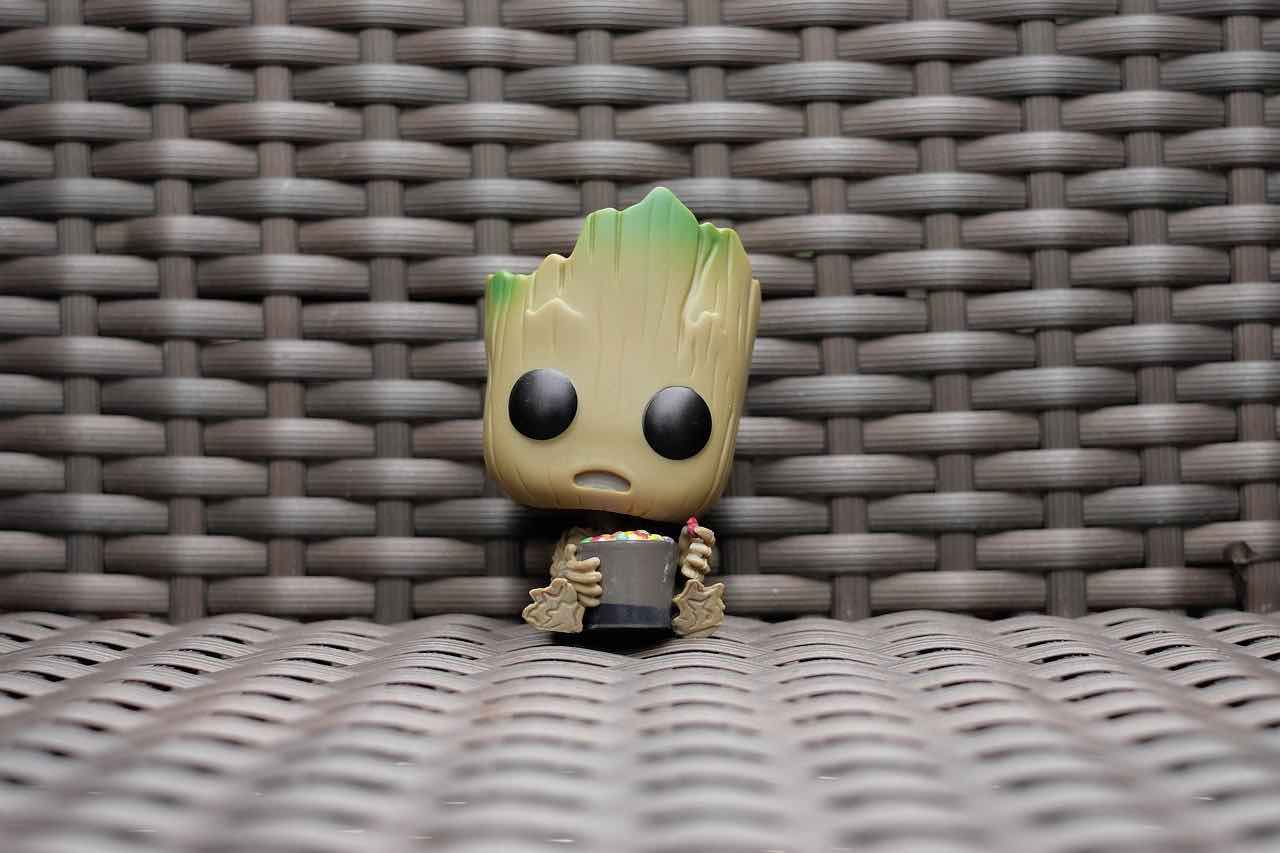 Finding the best shelving unit means picking the right spot for your pop display. Do you want to put them in a corner, or do you need something that attaches to the wall? Is a tall shelf or a wider unit better for your space? If you live in a small home, then a picture ledge may work best.
When you go to conventions like Comic-Con, then having a corrugated display you can dismantle quickly may be the best way to go. Temporary units are lightweight and easy to reassemble when you get to the conference. When you use these shelving types in your home, then you can save money. The shelving unit will be easy to move around, allowing you to rearrange your collection as you see fit.
If you are in a hurry to make your purchase, then we suggest going with the Display Geek Stackables (learn more) for your Funko pop models. This unit holds the collector's items you want to keep in the box, and you can display characters without the box. These shelves are inexpensive. Plus, you can purchase several units and create an entire wall design for your Funko Pop figures.
Comparing the Best Shelves for Displaying Funko Pops
---
Whether you need a gift for a college student, or you want one shelf to fit over your desk, the IKEA Mosslanda ledge is a great pick for small areas. This shelf is easy to move around, or you can find your favorite spot and anchor it to the wall. It is large enough to house Pop collectibles with or without the box.
Shelf features and benefits
Under two feet long
Holds items up to 17 3/4 inches tall
Excellent for prized collectibles
Wipes clean with a microfiber cloth with no water or cleaner
White color fits many designs
Ledge design holds smaller figures at a better viewing angle
Accommodates 11.02 pounds of collectibles or pictures
Shelving unit drawbacks
Must attach to the wall with material specific fasteners
They do not include anchors with the shelf
Using in high humidity areas can cause warping
Remarks from consumers
Users appreciate the easy construction of this shelf. With only one ledge to assemble, the shelf is fast to secure to the wall. The only things users have to consider is where to anchor the ledge, and what fasteners are safest for their walls.
Conclusion
We like the compact shelf size of this picture ledge. Since you can put your Funko Pop figures on the ledge with or without the box, it gives you several options for display. The groove that runs along the length of the product provides a secure place to set up your collectibles without fear of them falling over with vibration and movement. The IKEA Mosslanda picture ledge (learn more) is convenient, and you can purchase several to create a unique wall design and display if you have the room to do so.
---
People who love to rearrange their collections need a bookcase that is configurable. The Bush Furniture Salinas Display (see Amazon) comes with two stable shelves that you cannot move. However, there are three shelves you can adjust the height of to set up your collectibles and box sets.
Shelf features and benefits
Dark color hides stains easily and sets off the vibrant tones of Pop figures
Mission style design is classic and appealing
Each shelf can accommodate as much as 25 pounds
Antique black tone with slight distressing enhances the appeal of this shelving unit
Meets Soho and ANSI grade requirements
Fixed middle and bottom shelves
Each shelf is 3/4 of an inch thick giving you nearly five feet of display area
Shelving unit drawbacks
Manufacturer does not recommend putting things on top of the bookcase
Not solid wood
May be wobbly when using the maximum weight on the upper shelves
Remarks from consumers
Buyers like the decorative touches on this shelving model. The long, slender legs are appealing and give consumers plenty of room to reach dust and debris when cleaning. A few people say the shelves come with scratches, but the distressed look is intentional. Some individuals remark about the instability of the unit as a whole.
Conclusion
We think the Mission style shelving unit is gorgeous enough for any office or library. However, this unit is a convenient size for your living room or kitchen. We like the way you can move the shelves around on the Bush Furniture Salinas Bookcase.
---
Do you want a fun and creative way to show off your favorite Funko Pops? The Yescom Zig Zag shelves (see Amazon) are unique. These shelves grab people's attention immediately. Your favorite items may become the topic of conversation as soon as you enter the room.
Shelf features and benefits
Floating style
Open ends
Resistant to damage like scuffs, scratches, and chips
Wipe clean with a dry or damp cloth
Comes with mounting hardware and a gradienter
Shelves hold up to 17.6 pounds each
Lightweight design will not damage walls
Shelving unit drawbacks
Screws may not hold shelves securely enough
White cover discs are cheap and ineffective
Raw edges may contain splinters
Remarks from consumers
Many people rave about the fun style of these corner shelves. They say the unit may or may not go together easily depending on your experience with building small furniture items. Some people have trouble getting the shelves level because they say they need a different screw to hold the boards together. A few people say they have issues with the way the plugs and screws work.
Conclusion
We love the style of these shelves. The alternating shelf design is appealing and fun. These shelves are tall enough to fit four and six-inch Funko Pop figures in or out of the box. The Yescom Floating Wall Shelves are excellent for small rooms and displaying items above a desk or table.
---
Do you want a high-quality shelving unit to show off rare collectibles? The Coaster Home Furnishings unit gives you a clear look at your favorite Funko Pops from any angle. When you need a bookcase that does not mount on the wall, then this unit is an appealing option.
Shelf features and benefits
Pine wood and glass construction
Tempered glass shelves accommodate 28.6 pounds each
Bottom shelf holds as much as 44 pounds
Appealing design fits into many home styles
Push button door mechanism
Screws are covered and glass shelves sit on suction cups to prevent movement
Shelving unit drawbacks
Heavy model over 100 pounds
Requires two people to assemble
Remarks from consumers
Many people love this model for showcasing expensive and rare collectibles. Figurines are easy to see from any angle. Some people say these shelves are difficult to construct. It requires two people a couple of hours to put this model together.
Conclusion
We love how elegant and stylish these shelves are for any home. The slender model will fit in a corner or along a wall without taking up a ton of room. The Coaster Home Furnishings cabinet is easy to outfit with LED light strips or battery-powered lights to brighten up the unit and make your collectibles shine.
---
When you live in a dorm room, small apartment, or have little wall space, then a slender cabinet like this one may fit best. This cabinet is just over two feet wide letting you put it along a wall or in the corner.
Shelf features and benefits
White color provides an excellent backdrop for Funko Pop figures
Two solid shelves hold up to 50 pounds
Three configurable shelves give you more room for tall items – can hold as much as 35 pounds each
Made in the USA
Environmentally friendly product and processes
Easy to assemble with a screwdriver and a hammer
Shelving unit drawbacks
Thin back comes off easily
Shelves can warp and fall
Remarks from consumers
Many people like using this shelving unit because it is slender enough to fit in tight spaces. They say the top shelf is hard to see because it is so tall. Some people mention how difficult it is to get the unit secure enough to hold the maximum weight with the screws that come in the box.
Conclusion
We like the way you can use this shelf in a small room. The white background makes the perfect display case for Funko Pops, letting their vibrant colors shine. The Sauder Beginning shelf is excellent for long-term storage for figurines. We do not recommend using it for heavy items even though the manufacturer says it can handle more weight than most comparable units.
---
Do you spend a lot of time setting up your Pop figures at comic conventions and trade shows? If you travel with your collectibles, then you may need a lightweight display that you can take apart and reconfigure when you need it. The Display Geek nine-pack gives you several sets of shelves to design any way you want.
Shelf features and benefits
Dark color minimizes stains
Easy to paint to change the color
Uses recycled materials to protect the environment
USA product
Every purchase means money goes to cancer research
Five sets of shelves allows you to showcase dozens of figures in or out of the box
Easy to stack
Can mount shelves to the wall
Lightweight and easy to construct
Shelving unit drawbacks
Only clean with a dry cloth and avoid humid environments
Shelves can warp with too much weight
Remarks from consumers
People love using these displays for traveling showcases. They appreciate how fast they are to build. They also say the lightness makes them easy to carry across large convention halls. The only problem with these shelves is they only accommodate four-inch Funko Pop figures.
Conclusion
The Display Geek nine pack is a great set of shelves for traveling sales and market stalls. The material is easy to pack away when not in use. We like the way you can create an entire wall of Pop figure shelves with this combo pack.
---
This single display pack gives you the option to purchase one or more shelving units for your Pop figures. You can affix this model to the wall or stack several. Show off more of your favorite Funko Pop collectibles with each set you purchase.
Shelf features and benefits
Holds up to five collectibles per shelf depending on whether they are in or out of the box
Easy to arrange on the wall to create a unique design
Light shelves for traveling shows
Fits in small spaces
Black background shows off the vibrant colors of your figurines
Recycled content made in the USA
Shelving unit drawbacks
Cannot clean with water
Shelves will sag with too much weight
Temporary storage solution
Remarks from consumers
Buyers like the ease of construction with this display unit. They say the portability of this model gives them tons of options. Some people like painting the brown to match the color of the room where they put the shelves. One problem people notice is once the tabs pull away from the back of the board, they will sag and fail.
Conclusion
We like that you can purchase as many or as few of these units as you like to create a fun design. Adding the shelves to the wall is easy with a few screws. We do not recommend using nails because they will let the unit pull away from the wall when you add weight. The Display Geek Configurable shelves are affordable and stackable.
---
When you want all your guests to get a good look at your favorite collectibles, then a tabletop model like this shelving unit may be a wonderful choice. This acrylic cabinet is all clear. The Display4top Shelves (see more) feature an easy-open door system with an opening for the handle.
Shelf features and benefits
Five-millimeter acrylic panels
Full width doors
Easy to assemble and take apart
Lightweight enough to sit on a table or stand
Provides eye-level viewing
Cleans up with a damp cleaning cloth
Shelving unit drawbacks
Shelves can sag with too much weight
Seams may need silicone or glue to stay together
Remarks from consumers
Many people like how well you can see Pop figures in this display. The shelves are not difficult to assemble, but the instructions can be tricky.
Conclusion
We like the Display4top shelves because they are compact and light. They give you a full view of your favorite items.
---
How to Select the Best Shelves for Funko Pops
Design
How and where you want to use the shelves may dictate which one to buy. If you are trying to fit the unit into a room with a theme, then you may want a particular color or style. For displaying figures over a desk or table, a wall mount or table display might be the better option. Glass cabinets are better for storing rare items and expensive figures.
When you spend a lot of time at swap meets, flea markets, trade shows, and comic conventions, then an item you can take apart and put together easily may be right for you. If you want to paint the shelves, then a cardboard display is easy to tailor to your theme.
Size
How big of a shelving unit can your space accommodate? If you have a small room, then a tall, slender model or a corner unit might work best. Whether you have plenty of room, a stackable set of shelves may be more convenient. Then, as your collection grows, you can add more displays. When you have little floor area, then a wall mount model can be a huge help.
Maximum shelf weight
The weight of the shelves is important when you plan to use them for something other than Funko Pops. To house books, games, and other collectibles, it might be necessary to buy one of the most sturdy options. When you only want to use the shelves for your Pop figurines, then a cardboard display can be the most affordable and convenient.
Shelf height
Do you have six-inch Funko Pops you want to show off? Not every display on this list will hold these figures in their boxes. The cardboard models will only hold the four-inch collectibles. The rest of the shelves on this list are at least 7 7/8 inches tall, giving you room for all your Pop figures.
Number of shelves
The number of collectibles you want to display can help you decide which shelving unit is right. Some displays can only show off four or five collectibles in the box per shelf. Others can hold up to 30 minis or figurines outside of the box.
Portability
How often do you need to move your Pop figures? If you need shelves that you can transport to conventions and shows, then the lighter the item the better. For a fixed collection, a heavy unit is more stable and long-lasting.
Longevity
Do you need your display to hold up to lots of use? Are you going to take the shelves on the road? Answering these questions can help you decide which shelving unit will work well.
Cost
How much do you want to spend on your shelves? If quality is more important than cost, then selecting a solid wood unit or a high-quality glass cabinet might be necessary. For a replaceable set of shelves, the cardboard display units from Display Geek work the best.
Top Two Questions and Answers About Display Units
What can you use to clean the shelves
Most of these shelves only need a dry cloth for cleaning. You can use a cleaning rag and window cleaner on the curio cabinet with glass shelves. However, the acrylic display case will scratch easily, so it is best to use a damp cloth with warm water only.
Are the shelves adjustable
The two wooden standalone shelves are configurable. The rest of the models on this list feature secure shelves that only go in one spot.
See Also:
8 Best Shelves For Video Game Storage
7 Best Shelves For Vinyl Records
6 Best Shelves For Action Figures
Can You Put A TV In Front Of A Window