9 Best Recliners for Different Purposes for 2023
Home is where the heart is, and where you seek relaxation, peace, love, and rest. Choosing the right furniture ensures optimum comfort for everyone and one of the must-haves is of course a recliner. It serves as a multipurpose piece of furniture that can be used in myriad ways.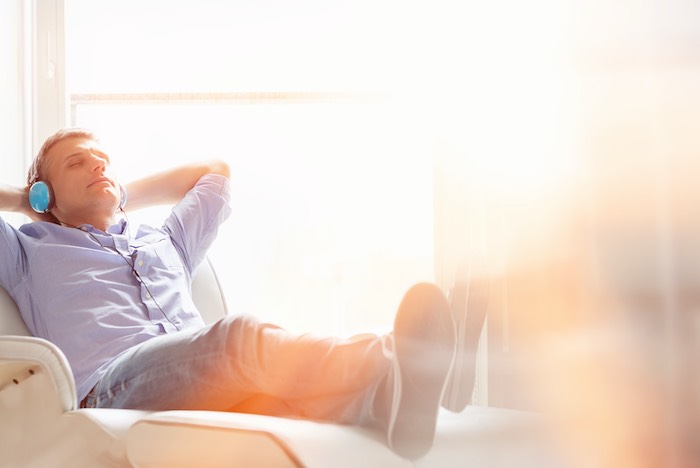 Many people tend to confuse a recliner with a lounge chair; however, the two are different from each other in many aspects. A recliner chair does much more than meeting your lounging needs. The best recliners for different purposes can be used for watching TV, reading, work chair, and to reduce various discomforts.
So, there are no one product suits all requirements. You need to ask yourself why you need a recliner and then choose the one based on size, capacity, design, comfort, and so on. It's going to be 'your chair' in the house so it should accommodate the contours of your body and speak to you.
We know finding that best product is not an easy task and sometimes takes a lot of time that usually people don't have. Our team has made it easier for you by reviewing dozens of products in each category to come up with the most recommended one in each category. So, let's get started.
Editor's Top Picks
---
Best Recliner For Short People
Comfort is for everyone and being short heighted should not come in the way of you being able to optimally use your recliner. Why adjust with the seat being too high or padding in the wrong areas. Thankfully, you can find a plethora of petite recliners built especially for the small adults.
We reviewed dozens of recliners available online to find the best-suited one that keep your feet firmly planted on the ground. After extensive reviews and comparisons, we suggest the Christopher Knight Home Samedi PU Recliner. Read on for complete review.
Being small is good and this super-comfy recliner from the house of Christopher Knight is designed to make you feel at the top of the world. Plunging in this warm and inviting recliner feels more relaxing than a bubble bath or yoga. It helps you maintain a near-perfect alignment while relaxing.
The recliner is upholstered in PU leather using a wood frame to add durability, and the white color matches perfectly with any décor. With clean outer lines, the recliner looks classic and sophisticated, super stylish yet extremely affordable. 
The exterior fabric used in the recliner is tough wearing to withstand extensive usage. From the frame and fabric to the patterns and finish, the manufacturer has taken care of the tiniest details to make this recliner look great. It can add a fresh and crisp look to your living area or bedroom.
Product features and specifications
Measures 26.25 x 37.25 x 40 inches
Weighs 83.8 pounds
Upholstered in PU leather
Assembly required
White in color
Clean lines and simple feel
User/ Customer reviews
Most users have said that it's easy to put together the recliner and the exterior feels more like real leather, making it a bargain at this price. People like the stylish appearance of the recliner that makes it a perfect addition to their reading room or living area. A few users have warned that the chair is so low that it feels like a kid's chair.
Conclusion
This is a well-built and comfortable recliner chair that's easy to assemble and feels extremely luxurious. Due to its low height and slim design, it perfectly meets the need for short people making them feel more comfortable. At this price, you get a great value for your hard-earned money.
---
Best Recliner For Home Theater
Do you want to add that extra comfort, class, and luxury to your home theatre? You can 'wow' your guests and infuse more fun to your movie-watching experience. There are a plethora of specially designed recliners that let you relax comfortably as you watch and also have your drinks close to you.
We have reviewed several recliners to find the most suitable one that not only ensures your comfort but has quick storage and charging features. We recommend the Pulaski Larson Theatre Recliner. Read the review to find out more.
The sheer comfort and convenient design of the Pulaski Larson recliner take it to a different height altogether. The chair is solidly built and can be reclined to different positions at the touch of a button. It allows you to sit upright when needed, recline to relax or lay back completely for a quick nap.
The recliner also comes with one outlet and two hidden USB changing plugs in the arm storage. It is available at the push of a button for quick and easy charging while you watch your movie. You may use the recliner in your home office as it has an easy charge feature for laptop and phone.
Made from premium quality faux leather, the exterior feels soft and luxurious to touch, yet durable enough to last long. The leather cover is also breathable and easy to clean. Fabric is made from 20% polyurethane and 80% polyester. You can also find a swivel tray attached for easy storage.
Product features and specifications
Measures 38 x 39.5 x 43 inches
Weighs 119 pounds
Each arm has hidden storage
Two USB charging plugs
Swiveling table accessory
Premium faux leather
Streamlined contemporary home theater
User/ Customer reviews
Most customers are thrilled with the recliner because it over exceeded their expectations in terms of comfort and convenience. Users have said how smooth and comfortable the premium vinyl feels, plus it takes about 15 minutes to assemble. Many people feel that this has become their new comfort zone where they love to eat, sit, and sleep.
Conclusion
This is an extremely well-designed recliner chair that dons several caps to fit into your relaxing time and working hours too. However, it's worth noting that the chair may not be comfortable for a heavy and fat person. Overall, we feel this is recliner brings you the best of comfort and convenience at a reasonable price.
---
Best Recliner For Overweight
Oversized and overweight people find it hard to snuggle comfortably in the standard size sofa or recliners. They are specially built recliners that can accommodate the well and provide comfort. Thankfully there are recliners designed for the big guys to help reduce joint pain and backache.
Overweight may also bring mobility issues and disabilities. After reviewing numerous products online based on various parameters, we have finally narrowed down to Signature Design by Ashley Yandel. Read on to find the complete review.
This is a power lift oversized recliner that sports a contemporary design blended with high-quality functionality.  As a dual motor lift chair, the recliner gives you the ease to power lift at the touch of a button. It also supports your back and elevates your legs to bring home a plush lounging experience.
With stylish faux leather upholstery and high back thick cushions for support, this recliner has everything to give you the overweight body the kind of comfort it needs. The metal reinforced seat adds more durability and enhances the capacity to endure more weight.
The saddle brown upholstery is made of thick poly fiber but it looks like genuine leather and has a soft touch to it. We love the fact that it goes with all types of contemporary and traditional décor. With easy assembly instructions, tools, and hardware, it's easy to put the recliner together.
Product features and specifications
Measures 40 x 35 x 42.63 inches
Weighs 139 pounds
Contemporary power lift recliner
Faux leather upholstery
Easy assembly with Instructions
Metal reinforced seat
Dual motor lift chair recliner
User/ Customer reviews
Many overweight people with mobility issues have said that the recliner made them feel like they have reclaimed their comfortable life. Users feel that this comfortable chair is not only great looking but also extremely functional. Several customers have also mentioned that the recliner operates quietly without making noises when you use the power controls.
Conclusion
This is a sturdy, solid, and well-constructed recliner that is designed to sustain a lot of weight and elevate back pain and other discomforts in individuals. With enough space to accommodate the big guys and leg rest for added comfort, this recliner is worth the money you spend on it.
---
Best Recliner For Working
If you have to work for long hours at a stretch, this can take a toll on your back, joints, and hip bones. Why torture yourself in a hard office chair when you can enjoy enhanced comfort in the best recliner designed for working individuals. These chairs are specially designed to help you relax as you work without compromising your productivity.
After scouring the Internet to find the most suitable recliner for your home office or work area, we recommend the Duramont Reclining Leather Office Chair. Read the detailed review to find out what makes the recliner so special.
This leather recliner by Duramont gives your interior air of professionalism, opulence, and class. It perfectly matches office décor and injects the much-needed comfort and convenience to workspace. Designed like an executive chair, this recliner improves your concentration and overall productivity.
With a high back design and solid lumbar support, the chair makes it possible for individuals to sit and work for longer hours without any discomfort. The soft padding and waterfall seat edge ensures there is less pressure on the legs. It can withstand a weight of up to 250 pounds.
The recliner features a heavy-duty nylon base, with nylon rolling casters that make it easy to move around while seated or stay steady when needed. When you wish to take a quick break, the chair can recline up to 155-degree angle. Those who wish to catch an afternoon nap can flip over the footrest can rest some more.
Product features and specifications
Measures 33 x 26.5 x 18 inches
Weighs 58 pounds
Supports weight up to 250 pounds
Thick Seat Cushion
Ergonomic Adjustable Seat Height
Back Recline
High-end materials
1-year warranty
User/ Customer reviews
People say that they have zero regrets about paying a little extra to get this office recliner than lets them work more comfortably and reclines so well when they need a break. Users like the wider and lower seating positions that help them work as they prefer with extra leg support for added comfort. Many have also pointed out that the chair comes almost pre-assembled, and you just need to tighten the screws and attach a few other things.
Conclusion
Made from high-grade materials and designed in a way to recline up to 155 degrees, this office chair is just what you need to work for longer hours without feeling strained. Although it's slightly more expensive than other recliners in the market, you will not mind spending a little more for enhanced comfort.
---
Best Recliner For Watching TV
Do you love binge-watching movies on the weekends and end up with a sore bottom and back? How about gifting yourself a great recliner that will accommodate your various lounging needs? Stay comfy when watching romantics or sit straight when enjoying a suspense thriller or horror flick.
The best recliner for watching TV should be able to let you relax in various positions depending on the type of content you are watching. After reviewing several products, we suggest the Homall Recliner Chair Padded Seat PU Leather for Living Room.
When you look at this reclining chair by Homall, it gives you that no-nonsense vibe and looks purely built for optimum comfort. Made from high-quality PU leather, it is both skin-friendly and easy to clean if it gets dirty. The high-density foam padding makes the perfect seat and armrest you need while watching your favorite show or movie.
We love the push-back recliner design with wider armrests, adjustable footrest, large-size seat cushion, and thicker recliner back. The solid steel frame feels highly durable and there's an upgraded retractable a footrest that lets you elevate the legs when sitting for long periods of time.
The maximum capacity of the single recliner is 265 lbs, and it is supported by four sturdy feet that protect the bottom as well as the hard floor. The exterior body also features a dual stitching design that lends an elegant and sophisticated appearance to the recliner. 
Product features and specifications
Measures 29.25 x 20.67 x 27.69 inches
Weighs 61 pounds
Made of High-quality PU leather
Homall easily assembly
Wider curved armrests
Double thick padded footrest
Maximum Capacity 265 lbs
User/ Customer reviews
Users have said that the chair takes less time to assemble and feels just as expected as far as looks and comfort are concerned. Some people have even said that although they exceed the recommended weight of the recliner, they have zero issues when using it. People have also said how this elegant chair matches the décor of their house and blends beautifully without looking out of place.
Conclusion
The makers have designed this recliner to give you that special me-time when you watch your favorite show on TV. With adjustable footrests, convenient armrests, and a slid frame, it has everything you need to sit, sleep, or relax in any angle you prefer! Overall, this is an investment you will proud to make.

---
Best Recliner For Eyelash Extensions
If you run a spa or salon, you will probably need the best quality recliner for massages, eyelash extensions, and other beauty jobs that require the client to sit for long hours. As these chairs can be adjusted to different positions, it also becomes easier for the beautician to work on.
These lash loungers are built in a way to let you relax for a while and wake up more beautifully. After reviewing several products online, we recommend the FDW Wingback Recliner Chair. Read on for the detailed review.
This comfy push back recliner chair lets you sit back and relax while you get your eyelash extensions or facials done. It comes with a reclining back and dual-function foot extension that lets you stretch and relax your full body to get up feeling more beautiful.
Upholstered with high-quality PU leather, the recliner looks attractive and it's also waterproof. The outer frame and legs are made of solid hardwood to provide stability and durability to the product. Installation is a breeze and takes only about two minutes to set it up and make it ready to use.
The stylish and comfortable chair can be used at home, at the spa, and other business places for its sunlight resistance and sophisticated looks. Whether you use it at home or in a commercial set-up, it beautiful matches any décor to add comfort and convenience to any space.
Product features and specifications
Measures 63 x 27 x 30 inches
Weighs 58 pounds
Lined with PU leather or canvas
Built on a sturdy frame
Easy adjustment
Two minutes installation
Modern and classic design
User/ Customer reviews
Many users have said that they struck gold with this reclining chair as this turned out to be a great bargain. People with disabilities, back and mobility issues, feel this is one of the best things that make their life feel better. A few customers have said that the chair smells when it arrives first but the smell eventually goes away.
Conclusion
If you are looking for a cheap recliner that will do the job without burning a hole in your pocket then the FDW Wingback Recliner is definitely a great choice. The design may not be as good as a high-end product and it may not last for a decade, but at this price, you get a great look and a comfortable chair that does what it promises.
---
Best Recliner For Edema
Any person with edema or blood circulation problem needs to keep the feet elevated while resting, and the best recliners can make your life easy. While taking medication, reducing salt intake and exercises can help in improving the condition, you can benefit by sitting comfortably while watching TV, working or relaxing.
As footrest is an important feature for recliners meant for people suffering from swollen feet due to edema, we recommend the Mcombo Electric Power Lift Recliner Chair. Read on to find the detailed specifications and customer reviews.    
This is an advanced power-lift recliner that is equipped with a TUV certified motor that pushes the chair up to help senior citizens and people with edema stand up without stressing their knees or back. With just a quick press of two buttons, you can smoothly adjust the chair to lift or recline.
We are impressed to know that the recliner comes with 8 vibrating nodes and a heating part in the waist area for comfort. There are 5 different intensities and 9 modes for you to adjust as per your preference.  Upholstered in premium quality faux leather, the chair provides superior aesthetics and high-level comfort.
The chair comes with dual USB outlets to charge your devices and dual side pockets to keep small items within easy reach. There are two cup holders on both sides of the armrests. When you want to relax a little more, the chair can recline up to 140 degrees and help you keep your feet elevated to prevent edema.
Product features and specifications
Measures 36.7 x 34.6 x 41 inches
Weighs 110 pounds
Power Lift Recliner Chair
Weight Capacity 320lbs
Faux Leather 7040
2 Side Pockets and Cup Holders
1-year manufacturer warranty
User/ Customer reviews
Most users feel thrilled with this product as it assembles quickly and offers good comfort for people with bad knee or swelling in their legs. The heat and massage features work really well to give you additional comfort while relaxing and enable people to get out of their seats quickly.  A few users have also said how well this furniture matches with their home décor.
Conclusion
If you or someone in the family has edema, knee joint sores, or backache, this is a great gift you can give them. With power lifters and smart designing, the chair elevates stress from the pressure points to ease out the stores. Installation is effortless and the electrical are color-coded for easy understanding.
---
Best Recliner For Fibromyalgia
Those suffering from fibromyalgia feel acute pain in the muscles and joints, due to which they have painful sensations throughout the body. As a result, sitting in ordinary couches or chairs for a longer period can be painful. Besides the usual treatment, you can improve your quality of life by getting the best recliner.
We reviewed several recliner models to look for the most suitable one that can provide relief to people suffering from this medical condition. We recommend the Real Relax Full Body Massage Chair Recliner. Read on to find the complete review.
The outer design and appearance of the Real Relax S track massage chair spells quality and adds enhanced comfort to your interiors. With the six preset auto programs, the rocking chair function turns on after you click on the waist button. The 3D robots hands rollers move from neck to waist to give you a complete massage.
We love the zero gravity design along with 50 airbags that are placed in the arms, shoulders, and foot areas to elevate the joint pain. With additional vibration and heating function, the chair helps in easing out your backache and muscle sore to help you relax.
The product comes fully assembled in one box and ready to use. You must however check the door size to ensure easy entry before ordering. It can sustain the weight of up to 230 pounds and the footrest can be extended by 2.5 inches for taller people. With two back wheels, it ensures easy movement at home or office.
Product features and specifications
Weighs 211 pounds
Weight capacity is 400 pounds
Voltage 110-120V
Foot Roller Massage
6 preset auto programs
Zero gravity design
Heating and vibration function
User/ Customer reviews
As the chair comes fully assembled, it takes the stress out of putting it together, which is especially useful for the senior citizens. People also love the fact that the recliner feels like a professional massage chair with vibration and heat. A few users have said that it lacks a proper head pillow for extra comfort while relaxing.
Conclusion
If you want a professional full body massage this recliner is the best solution you can have at home any time. It has a solid and durable frame, equipped with power controls to give you a relaxing massage to de-stress the body and reduce muscle soreness. Overall, we feel that this chair gives you great value for money.
---
Best Recliner For Disabled
People with disabilities need some extra loving care to feel comfortable with working, watching TV, or simply relaxing at home. Fortunately, there are specially designed recliners that cause less strain, help elderly people eat their food comfortably, and live a better life.
While there are many chairs that claim to be useful for the disabled, they are not created as equal.  After carefully reviewing several products in the market, we recommend the Homall Recliner Chair Padded Seat Single Sofa Recliner.
Homelegance aims to bring the most functional and valuable furniture for you and that promise reflects clearly in this brown leather recliner chair. Made of imported bonded leather, this beautiful reclining chair combines the release mechanism with a gentle pull to send you to that ultimate comfort zone.
The brown tufted bonded leather perfectly complements the overstuffed arms, comfortable seat, and back to provide better support in case of disability. We love the overall design of the recliner chair along with the elevated footrest that takes care of minute things to deliver better comfort.
The brown exterior leather not only looks gorgeous but goes well with any type of décor. The assembly is hassle-free as you simply need to slide in a few pieces in the right slots.  The company takes pride in delivering products that are a perfect blend of quality, value, and versatility.
Product features and specifications
Measures 38 x 37.5 x 38.5 inches
Weighs 74 pounds
Black bonded leather
Chocolate plush microfiber
Lever action reclining mechanism
Overstuffed arms, seats, and backs
Minor assembly required
User/ Customer reviews
Users are thrilled with the soft texture and ultimate comfort offered by this recliner chair, especially to those with back issues and disabilities. People are not only thrilled with how nice this piece of furniture looks in the living room or study, but also easy it is to assemble and clean if there's a spill. Customers find this a great piece of furniture that improves their quality of life.
Conclusion
This is a gorgeous and well-built bonded leather recliner that is not the top of the line but looks like one. Despite its lavish appearance and good performance, it is not so expensive and easily affordable by people with fixed salaries. Overall, we feel that this may not be a very durable chair but delivers an amazing performance as long as it lasts. 
Final Words
Life is for living like a King, no matter how small or large your space, or whether you have disabilities or health conditions pulling you down. These best recliners for different purposes are designed to adding padding to the pain points and rough areas to elevate your level of comfort.
They are much more than an extra piece of furniture in your living area, bedroom, or work. When you use recliners to watch your TV in comfort, to work late hours without feeling exhausted, reduce leg swelling, or simply cozy-up with your Fido, they are sure to make your life a little more worth living!
See Also: 4 Best Sofa Covers For Leather Sofas