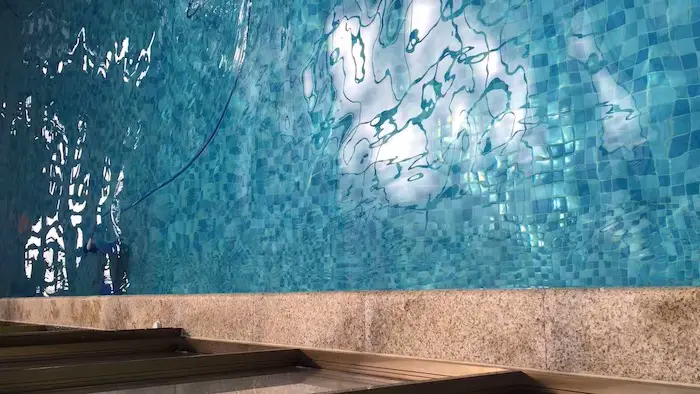 We are reader supported. When you purchase through links on our site, we may earn an affiliate commission. Also, as an Amazon affiliate, we earn from qualifying purchases.
So, you had a wild pool party and now the above-ground pool looks like an eyesore. We know how you feel after the high subsides and you see empty beer cans, food crumbles, dirty masks, and filth scattered everywhere, even in your pool. Looks like a herculean task, doesn't it?
Well, you can at least stop worrying about the dirty water if you have the best vacuum for above ground pool. They come in all shapes and sizes to keep the pool clean and mess-free. Whether you want to clean up after a crazy party or perform some regular maintenance work, these vacuums come handy.
With the rise in demand for above-ground pools to increase the value of the property, the need for keeping them well maintained has also increased. There are three different kinds of pool vacuums available in the market – automatic or robotic pool vacuum, suction side, and pressure side pool vacuum.
When you are in the market to find the most suitable pool vacuum, expect to be bombarded with a variety of brands and models. It can be hard for a customer to compare, analyze, weigh options, and make the right choice, so we have done all that homework for you.
After carefully reviewing dozens of products, we have shortlisted the top 8 above ground pool vacuums to help you with decision making. If you don't have the time to read through all the reviews and need to order one quickly then we suggest the PAXCESS Automatic Pool Cleaner (learn more), a highly advanced cleaner that scrubs the floor and walls efficiently to make it ready to use within minutes.
The first and most efficient in our list is this E10 automatic robotic pool cleaner from the house of Dolphin. Designed specifically to clean above-ground pools up to 30 feet, the manufacturers claim that it can clean your pool in less than 1.5 hours so that you don't have to spend an entire day cleaning.
With enhanced filtering options and floor scrubbing capabilities, you can breathe easy knowing that your pool will be free of debris and sparkle clean in no time. The product is backed by a two-year quality assurance to give you a worry-free performance every time.
The E10 does not require any extra installation work, hoses or pumps to do the cleaning job. Just plug it in and E10 will trap and lock all types of debris. With an average operating cost of only 5 cents/hour, the Dolphins consume less energy.  The quick water release function helps you remove the unit from the pool after cleaning is complete.
Product features and specifications
Measures 18 x 22 x 12 inches
Weighs 22.7 pounds
Designed for Pools up to 30 Feet
Easy to Clean Top Load Filter
2-year quality assurance
No booster pump. No extra hoses. No installation.
User/ Customer reviews
Most people feel that this vacuum does a great job to clean the above-ground pools and removes mud, dirt, and debris quickly. Users have said that the unit is well-built and it cleans the bottom ground of the pool in just one cycle. A few customers have said that it may sometimes take two cycles to get the pool completely clean
Conclusion
This is a compact and well-built vacuum for above the ground pool and it does its job as expected. With no extra attachments or installation work, it saves a lot of time and gives you a clean pool within minutes. A little pricey but works as expected.
---
The automatic swimming pool cleaner is the latest and most efficient of its kind of equipment. It is controlled by an advanced intelligent computer program so you can adjust the settings and let it do its job. You can schedule the robot to thoroughly clean the bottom and four walls using the 3 settings of 1 hour, 2 hours, and 3 hours.
This above ground pool robot cleaner contains four pieces of sponge roller brushes to deep clean with twice as much power. It even cleans the tough spots to ensure that there's no dirt hiding in the corners. With its strong absorption ability, the pool cleaner covers all the walls and floors during the cleaning cycle.
There is a front scrubbing sponge brush that vacuum cleans the debris from the water and it works best in pools up to 50 feet. The extra-large filter basket also traps the leaves and fine dirt, while circulating water to keep it clean.  It comes with a swivel cord that prevents tangling of the cords and allows them to move around efficiently.
Product features and specifications
Measures 26.1 x 18.9 x 12.6 inches
Weighs 30 pounds
Auto Clean Setting
Do Intelligent Cleaning
Durable 50 ft. power cord
PVA sponge roller brush
Large top-access cartridge filters
2-year manufacturer's warranty
User/ Customer reviews
Most users are happy with the performance of this robotic vacuum cleaner at picking leaves, twigs, and debris from both in-ground and above-ground pools. People have mentioned that it's super easy to empty the collected wastes and cleaning the filter. A few customers have mentioned that if the pool is too dirty, you may need two or more cycles to clean.
Conclusion
This is an intelligent automatic pool cleaner that knows its job well and delivers great performance at scrubbing the floor, walls and trapping suspended particles on the pool. With three different settings, this is the perfect pool cleaning equipment you can use for a quick clean-up, regular maintenance or occasional deep cleanings.
---
This automatic robotic pool cleaner by AIPER comes with PVA brushes to give you superior grip and strong absorbability to trap all types of debris, buds, leaves, and tough dirt. Ideal for both in-ground and above-ground pools up to 50 feet, the pool cleaner can automatically climb the wall.
As the equipment climbs on the wall and moves on the floor, it efficiently picks up fine dust and stubborn dirt stuck on the walls. The anti-rollover technology gives you the peace of mind that it will never fall and the tangle-free cables make cleaning easier and smoother.
You may schedule the robotic cleaner to run the cleaning cycle automatically in every 1 hour, 2 hours, and 3 hours. There's a built-in large top-loading filter basket to capture all dirt and debris to leaves your swimming pool looking sparkling clean. It comes backed by a 2-year manufacturer warranty for a risk-free purchase.
Product features and specifications
Measures 26 x 19 x 12.5 inches
Weighs 30.1 pounds
Tangle-Free Swivel Cord
Large Filter Basket
Wall Climbing Function
2-year manufacturer warranty
High quality 4 x PVC brushes
In-ground/Above Ground Swimming Pools up to 50 Fee
User/ Customer reviews
Users are thrilled with the advanced technology that picks up the finest silica sand from the bottom of their pool, something that average pool cleaners cannot. People are happy with the quality of items/ attachments that come in the box, plus they find it easy to set up. Customers have also mentioned how the cleaner starts working once it submerges into the pool and walks on vertical walls and ground effortlessly.
Conclusion
Those who want a pool cleaner that does most of the job itself without any supervision or control then this is a great choice. The powerful brushes do a great job at trapping the finest dust particles and there are different schedules to meet the needs of varying pool sizes and different people. Overall, we feel that you get good value for money.
---
The cute exterior design of the Hayward W3500 Aquabug is the first thing to catch your attention, but there's much more to the attractive façade. They are designed to clean the bottom and walls and all shapes and sizes of in-ground and above-ground pools automatically.
The vacuum cleaner uses the swimming pool's existing filtration system and the company's SmartDrive program steering to deliver a powerful cleaning performance. These tiny fellows steer quickly through the water and trap all the small and large particles to give you a sparkling pool.
We love the unique and exclusive gearing system that offers a constant and balanced water flow, with gentle movement and quiet operation across the pool floor. It also boosts water circulation. The installation takes only about 10 minutes without tools and you need 32 feet of hose to get it started.
Product features and specifications
Measures 38.8 x 10.8 x 10.9 inches
Weighs 17.36 pounds
Patented SmartDrive programmed steering system
Unique turbine/gearing system
Deluxe bumper ring reduces friction
Stimulating 4-color cartons
User/ Customer reviews
Users are happy not only with the aesthetic beauty of the Aquabug pool vacuum cleaner but also the swiftness with which it glides through the water to clean every inch inside the pool. A few users have said the hose that comes with the product is short but you can but additional hoses online to meet your requirements.
Conclusion
This is a well-made above the ground pool cleaner but there are a few constraints. If your pool gets covered with leaves, you must get the Hayward leaf filter that fits on the hose, or else the pool pump may get jammed. Overall, we feel that this is a good cleaner for small pools that don't have large particles or leaves.
---
Cleaning the swimming pool should not be a hassle and the Dolphin Nautilus CC Automatic Robotic Pool Cleaner shows you how. This compact equipment works great for small swimming pools up to 33 feet to make it ready for use in less than two hours.
Unlike the pressure and suction cleaners, this contemporary unit is eight times more energy-efficient as they do not rely on pool filter or pump for the job. With advanced filtering and scrubbing capabilities, the pool the cleaner does an amazing job at keeping the pool walls and floor exceptionally clean.
At the touch of a button, you can easily schedule the automatic pool cleaner weekly using 3 different settings – every day, every 3rd day, or every other day. The quick water release function maintains a lightweight profile for easy removal of the Nautilus CC from the pool after cleanup.
Product features and specifications
Measures 16.38 x 16.77 x 8.97 inches
Weighs 14 pounds
Cleaning time Standard – 2 hours
Single Front High-Speed Scrubber
Single Click Basket – Large
Ideal for pool up to 33 ft.
3 different settings
User/ Customer reviews
As per users, this robotic vacuum cleaner has made life much easier for them by effortlessly removing pine tree needs, dead algae, worms, and a lot of debris. Most people feel that the price point is incredible for the kind of performance it delivers. A few users have said that the cleaner often gets stuck when it's going over the drain when moving backward.
Conclusion
This is a compact and agile vacuum cleaner that moves swiftly inside the pool to remove a variety of dirt and debris. With a very negligible operating cost, you are saved from a high energy bill in order to get a clean pool. Overall, we feel that this vacuum pool cleaner is worth every penny.
---
This stylish and unique-designed automatic cleaner removes debris from the above-ground pools up to 72 inches. With just one moving-unit technology, it does not include any annoying flapper or hammer noise, thus it works effectively, quickly, and quietly.
The cleaner comes with a unique deflector wheel that saves it from getting tangles on the ladders, stairs, steps, or corners. It glides effortlessly inside the pool to clean the sidewalls, around the steps and the entire floor to make it squeaky clean and ready for use within an hour or two depending upon the amount of debris.
The vacuum cleaner comes pre-assembled with 32 feet of feed hose so there's no installation issue or need for any additional gear. The Insta-Skim Compact and Flowkeeper Valve adjust the flow control valve to regulate the water flow automatically and also ensure an optimum performance every time.
Product features and specifications
Measures 16 x 9.5 x 40.5 inches
Weighs 15 pounds
32 feet of feed hose
Flowkeeper Valve and Insta-Skim
Unique Deflector Wheel
One moving part technology
Not for Intex/soft-sided pools
User/ Customer pools
Users have said that this vacuum cleaner worked better than many other standard cleaners out there but you should be careful about any toys that can be sucked in and damage the unit. Some people have warned that it works a few feet and stops until you give it a nudge but that is not a big problem for the price. Customers are also happy with the friendly support and service offered.
Conclusion
This is a great vacuum cleaner for above-ground pools but it comes with some restrictions that you will need to check out. The suction power is incredible and pulls in a lot of debris than you can imagine to completely clean your pool. At this price, you cannot be happier than what you get.
---
If you have a small pool and dread the large and bulky cleaners that take a lot of storage space then here's a sleek and compact unit from the house of Pentair. The K50600 Kreepy Krauly E-Z Vac Pool Cleaner sports superior hydraulic design to give you optimum vacuuming power capable of removing all types of debris.
The pool cleaner comes with a free skimming valve that regulates water flow automatically to ensure proper cleaning speed. It also simultaneous skims the surface debris while vacuuming out the dirt and suspended particles. It operates in a truly random pattern to cover each inch of the pool.
As per the manufacturer, the E-Z above ground Vacuum cleaner was designed on the basis of the time-tested platform in the history of suction-side cleaner. The product comes with a fitting 32 feet of hose to enable it to glide across the different corners within the pool for thorough cleaning.
Product features and specifications
Measures 33.5 x 16.5 x 6.75 inches
Weighs 14.02 pounds
Superior hydraulic design
Free skimming valve
True random pattern coverage
E-Z Vac Suction-Side
Only one moving part
Includes 32 ft. of hose
User/ Customer reviews
Users having large and deep pools have successfully used the cleaner to get rid of the debris from the floor and side walls too. People were able to use this pool vacuum with Intex with the help of a rubber boot to fit in. A few customers have complained about the absence of a strainer basket and the fact that it clogs the filter too quickly.
Conclusion
The concept and design of Pentair K50600 is a winner throughout and does the job as expected. With clear and easy assembly instructions, the cleaner will be set and ready to use within minutes. Overall, you get good value at an affordable price.
---
This swimming pool vacuum cleaner by VINGLI is easy to assemble together and install, enabling you to clean the pool effortlessly. Unlike other automatic or robotic cleaners that make hammer noise, it operates quietly without disturbing those relaxing near the pool.
The equipment is capable of removing dirt and debris from the floor and also the side walls. With the help of a wheel deflector, it can easily move around the tight corners. The scuff-resistant and long-life hoses do a good job of eliminating the scuffs on pool surfaces.
VINGLI FCH pool vacuum saves time as there's no jamming or breaking during the cleaning process. It comes with 10 durable hoses for easy replacement and you can attach the pool weeper to the existing filtration system. The manufacturer stands behind the product with a one-year warranty.
Product features and specifications
One year warranty
Free replacement
10 durable hoses
3/4 hp swimming pool pump
Minimum Flow of 6.5m3/hour/1700gal/hr
Scuff-resistant Long-Life Hoses
User/ Customer reviews
People who thought it was cheap temporary knock-off were pleasantly surprised to find how well-built the equipment was and its compatibility with pool pump and system. Users have also mentioned that the product comes with attachments to set it up easily for all types of pools. As per the customers, it does a great job of cleaning large pools in a couple of hours.
Conclusion
Despite being one-third of the price of many expensive pool vacuum cleaners out there, this small and affordable does a comparatively good job. With an efficient cleaning system, it can handle both small and large-sized pools, although it might take some more time to do the large ones. Overall, this is a great investment.
---
Things To Look For In A Vacuum For Above Ground Pool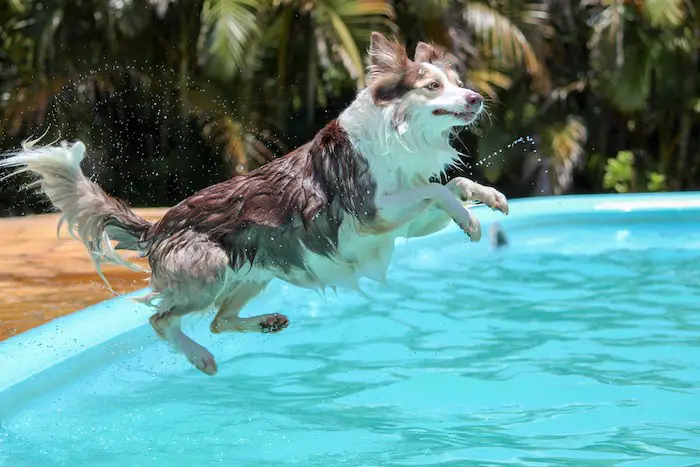 While all the above-reviewed products are good, you will need to choose the one that meets your specific requirements. Here are a few things you must consider to narrow down your options and find the best vacuum for the above-ground pool.
#1. Suitable for pool size
This is one of the common mistakes people commit – buying a cleaner that's too big or small for the pool size. While the manual vacuums may work for small size pools, you will need a robotic or suction option for the bigger pool with more depth and higher walls. The power cord of hose length is also important because you will need to connect this to a power source or pump.
#2. Efficiency at cleaning
When it comes to efficiency, one of the first things to consider is whether or not the cleaner will be able to climb on the walls to clean them. The second important thing is how well the vacuum gets back on the track after it encounters any problem. You will not want the cleaner to get interrupted by every hurdle on the way.
#3. High-Quality Brushes
Besides the climbing ability, you will also need to ensure that the vacuum cleaner includes a good quality brush with strong bristles to sweep and scruff the floor and walls. It should be able to remove the stubborn debris like dead algae and other obstacles around the pool.
#4. Life expectancy
Like everything, your pool vacuum cleaner also has a life expectancy, however, you can extend the duration by getting a quality product and taking good care of it. The cheaper options are often made of low-grade materials that do not stand up to the test of time.
#5. Manufacturer warranty
Before ordering a product, you must always look into the manufacturer's warranty. Go for a product that has at least one year or more warranty. By taking good care of the vacuum cleaner, you can get more out of the investment and make your cleaner last more seasons.
#6. Sensors
Some high-end vacuum cleaners come with advanced sensors that assist the device to avoid the unfortunate circumstances when you might need to go under the pool. With the sensors, they can tackle obstacles by sensing them beforehand, making pool cleaning more hassle-free.
#7. Cleaning Cycles
Just like washing machines, the pool vacuum cleaners have different types of cleaning cycles that you can set depending on your needs. You can pick a cycle depending upon the size of your pool and the amount of debris in it. Based on these factors, you may need to run the vacuum cleaner's one cycle or more.
#8. Wheel Drive Wheels
If you are looking for an automatic or robotic vacuum cleaner, you may want to look for extra convenience in the form of a wheel drive. We would suggest that you look for units that come with 4 wheels to maintain the balance while gliding inside the pool and take care of the tight spaces too.
#9. Operating cost
Based on your budget, you will need to choose between the three main types of vacuum cleaners – suction vacuums, robotic cleaners, and pressure pool vacuums. The suction vacuums easily plug into the pump and filtration system of your swimming pool. While they don't need any extra power, they may make your pump work harder.
The robotic vacuums are self-contained, and they require an external power source to operate the internal motors for thorough cleaning of the pool. Pressure pool vacuums are the most expensive units that require a large flow of water to work efficiently.
#10. Setup/Installation
Setting up and installing the pool vacuums are much easier than you imagine. There are ready to use out of the box. You just need to unbox it, connect to power, and put it into water. The robotic models will require a power source to become your plug-and-play solution
The suction pumps take a few minutes to connect the hoses to the pool pump and get the vacuum working to eliminate the debris. Pressure pool cleaners can connect in two ways – the lower models use the return line while most other models need a more dedicated cleaner line.
Tips To Maintain Above-Ground Vacuum For Pool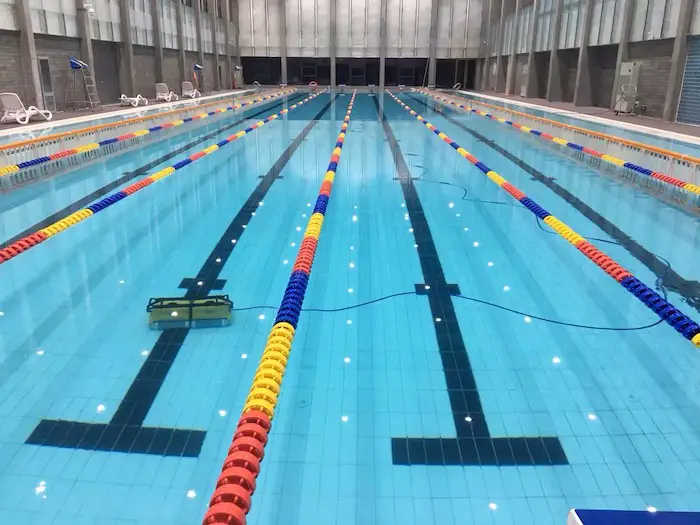 With every installation of the suction vacuum, make sure you start with a clean filter for the best results. If you are reactivating it after some time, do a quick flush of the plumbing line. The cleaner should be disconnected from the pump before cleaning the filter.
Suction vacuum cleaner
After you are done with cleaning the filter, allow the filtration system to run for a few minutes to ensure that the plumbing lines are flushed thoroughly. Remember to remove the cleaner from the pool before adding any cleaning chemicals.
Make sure you always remove the suction cleaner from the pool before letting swimmers get inside the water. For the off-season storage, we suggest that you first shut off the pool pump, remove the equipment from water, drain it, and then disconnect the hose sections. Always store the equipment in a dry and well-covered location.
Pressure vacuum cleaner
The maintenance requirements for pressure cleaners are almost similar to those needed for the suction vacuum ones. However, there's one major exception. These units come with an attached filter bag to collect the debris. To keep it working fine, never let the bag get filled with debris and empty when it is half full.
 Always clean the inline filter screen and remember to follow the procedure for off-season storage, in the same way, as you do for a suction sweep.
Robotic/ Automatic vacuum cleaner
Remember to disconnect the power source of the vacuum cleaner before taking it out of the swimming pool. After you remove it, drain the water completely (most units will have a quick water release function). Make sure you regularly empty and clean the filter element.
When not in use during the off-season, make sure you store the robotic vacuum cleaner properly with its electric cord. Always keep it securely in a dry and covered area.
Related Questions
How often should I vacuum my pool
In general, we suggest that you vacuum clean the pool at least once every week. In between, if you notice any large amounts of dirt, debris, or leaves on the pool then you may need to vacuum again. For example, after a thunderstorm or rain.
Can I vacuum clean algae from a pool
If there are dead algae you can easily get rid of them using the vacuum cleaner but the ones that are stuck on the pool's corners and crevices may be hard to get rid of. As prevention is better than cure, we suggest that you clean the poor regularly to prevent the growth of algae.
What natural products can I use to clean pool
If you want to avoid using chemicals to clean your pool, there are many household items you may use at a fraction of the price of chemical-based products. These items include a paste of water and baking soda to clean the concrete areas, bleach to remove stains from grout and kill bacteria/ algae in water, and white vinegar to get rid of the calcium buildup.
See Also:
4 Best Pressure Washer For Pool Deck
5 Best Pool Brush For Pebble Tec 2021
How Long To Run Polaris Pool Cleaner