When you love playing video games, the number of discs and accessories you have tends to grow. A convenient and accessible shelving unit can help you organize all of it. When you want to play a different game, your selections will be easier to find and organizing your game equipment makes it faster to dust.
When you take gaming to a professional level, then a place to proudly put your trophies and favorite photos may be important. Everyone picks a favorite spot to put their most valuable treasures. From games to trolls to coffee mugs, most people collect something. Do you want open shelving, something with a back, or floating platforms? We cover all these models in this article.
The right bookcase might mean a heavy model that you do not want to move. For others, a lightweight set of shelves you can rearrange is the most appealing. This list will provide you with several styles and options. We are covering eight different bookshelves to give you lots of options. We break down the most pertinent details to your decision next.
If you just want to place an order now, then we suggest picking the Atlantic Summit Adjustable media cabinet. This cabinet is one of the most affordable on the list. It has several shelves that you can arrange to suit your needs. Plus, this model is slender and can fit over 100 DVD cases. You can also tailor this model to fit your decor easier than any other option on our list.
Whether you want to show off gaming toys, or you have a serious collection of crystals, you need a reliable shelving unit that has a lot of impressive features. The Atlantic Summit Cabinet is exceptional for this role.
Comparing video game shelves
---
When you are constantly grabbing a game or controller off the shelf, you may want a unit that you can reconfigure often. The Atlantic 4 Tier Cube model (see Amazon) has a futuristic design that features four shelves with mixed capabilities. While the top cube shelf stays in place, the three below are all rotatable for easy reconfiguration.
Product advantages and features
Unique design
Four cube shelves
Bottom three shelves rotate a full 360 degrees to give you ultimate access
Top shelf is fixed providing a stable base to prevent tipping
10-inch tall openings
Dark color minimizes the look of dirt and stains
Slick surface is easy to dust
Can hold over 215 CDs
Steel rods add horizontal strength to the unit
Cons
Must fully assemble the unit
Plastic connectors between shelves
Cubes may not turn easily
Consumer opinions
Many people appreciate the simple construction of this media unit. They say one person can put the unit together easily. Many love the convenience of the turning shelves. A few consumers report this product uses poor-quality materials. Some say the shelves are not easy to maneuver.
Conclusion
This manufacturer says the shelves can hold about 144 CD cases. One of the things we appreciate is the space to put a decorative vase or lamp on top of the upper cube. The Atlantic Rotating Cube Unit is convenient, small, and modern.
---
When you are a major video game, music, or book collector, then you need shelving that gives you tons of space to show off your most precious items. The Atlantic Oskar (learn more) gives you enough room for over 500 games. This cabinet comes with 30 shelves you can adjust and move around to fit all your stuff.
Product advantages and features
Comes with wall anchors to secure it in place
Holds over 500 games or over 1,000 CDs
Appealing maple tone
Sleek and uniform design
Sturdy material
Six constant shelves
30 movable units
Wide bottom to prevent tipping
Can use as a wall divider or to provide privacy
Cons
Shelves are almost six inches wide – may not be big enough for some items
Comes with cheap plastic wall anchors
Takes a lot to take it apart and move it
Consumer opinions
Many people rave about these shelves for housing CDs. Using it for larger items may be challenging without rearranging a lot of your shelves to ensure things fit. The weight makes this item hard to move unless you empty it completely. However, people generally like this model because it can hold so many little things. The 30 adjusting shelves are a huge selling point.
Conclusion
Even though the shelves are not as wide on this model as some, the bookcase gives you the most room to stow your games and equipment. Purchasing small baskets may help provide a better way to house a lot of items on one shelf. We think the Atlantic Oskar Media Shelf is excellent for people who need a wall model that will maximize the space to store items.
---
When simple is better, the IKEA Billy (learn more) shelving unit is a fantastic pick. This item is not big and bulky, but the robust design allows it to hold a lot of weight. The unit weighs almost 90 pounds after assembly.
Product advantages and features
Classy color that fits into many styles and decors
Slim and tall letting owners take up wall space maximizing floor area
One non-moving shelf
Five adjustable height shelves
Natural wood veneer
Easy to clean surface
Dark color hides dents and dings
Easy to anchor to wall studs to secure
Tall shelf space gives you a variety of showcase options
Cons
Color in the online photos may not accurately reflect the product color
Needs full assembly
Heavy weight may need anchoring to prevent accidents
Consumer opinions
Several buyers comment that the price is great for the quality of this IKEA product. Buyers appreciate how quickly they can assemble the unit. Many people say their products were not 100 percent upon arrival. Damage to the corners of shelves and the walls of the bookcase were a prevalent topic.
Conclusion
The IKEA Billy shelves are slender and modern. These units will go well in a new home or apartment. The small size means you can fit this model in places with less square footage. Our favorite part is the customizable options with the adjusting shelves. When we want to display holiday houses or family photos, then we can add height to the middle shelves to get the biggest effect.
---
When you live in a dorm room, garage unit, studio, or tiny apartment, then it is important to make the most out of every piece of furniture and decor. The Lack Wall Shelf from IKEA (see Amazon) is mighty yet small. You can use this shelf in different ways, either placing it on the ground and against the wall, or hanging either vertically or horizontally.
Product advantages and features
Vertical or horizontal orientation
Slim design fits on the corners of small rooms to take up the least room
Shelves can hold up to 25 pounds each
Dark color is helpful when using this item as a focal piece
Acrylic paint is easy to wipe clean with a damp cloth
Item weight bare is 32 pounds
Comes with a choice of mounting hardware
Over ten inches of space between shelves
Cons
Must mount to the wall
Only accommodates 25 pounds per shelf in the vertical position
May not come with the right fasteners for your wall material
Consumer opinions
Many people comment on the cost of these shelves. They say the unit is expensive for the small size amount it can accommodate. They love the ability to use it horizontally or vertically though.
Conclusion
We appreciate the ease of cleaning for this shelving unit. The model wipes clean easily because of the acrylic coating. The IKEA Lack unit is perfect for any small living space. You may prefer to buy a couple of these units and use them symmetrically in the living or family room.
---
When you want a classy set of shelves you can put in a bedroom, office, or living room, then the Atlantic Herrin (see Amazon) might soar to the top of your list. This unit barely weighs 20 pounds. When you want to move it to a different room, carrying it is not a problem. The six shelves are easy to tailor to fit your favorite items.
Product advantages and features
One of the lightest cabinets on the list
Affordable with an excellent size for any room or area large and small
Classy, modern look that fits into many rooms
Medium brown tone is light and refreshing
Fits over 250 CDs
Wider bottom helps balance the rack when it is full
Comes with a wall anchor to secure it
Five configurable shelves and three firm slats
4.5 feet tall means it will fit in areas with sloping or low roofs
Excellent to use as a closet organizer
Easy to put together

Cons
Directions might be tough to understand
Particle board is not high-quality
Tower may wobble without anchoring
Consumer opinions
Many people like this shelving model because it fits in such small areas and is easy to assemble. One problem that seems common is the particle board splitting when someone over-tightens the screws. The unit may not be stable enough to use as a freestanding model.
Conclusion
When you have a ton of PlayStation or X-Box games you want to show off, then this shelving unit might be a great pick. The color is appealing, and the unit is under five feet tall. Over half of the shelves move to give you more or less space depending on the size you need. The Atlantic Herrin cabinet is a sensible choice for the cost.
---
Whether you want to show off gaming collectibles, or you have a serious collection of crystals, you need a reliable shelving unit that has a lot of impressive features. The Atlantic Summit Cabinet (learn more) is exceptional for this role. This unit is our Editor's Choice Pick.
Product advantages and features
Holds over 250 small discs and 114 DVDs
Slender and tall model
Fits in rooms with little area
Wide bottom to add more stability
Three constant distance shelves
Six configurable slabs
Weighs just over 20 pounds
Holds about 20 discs per shelf depending on the size of the case
Cons
Veneer may chip easily
Catch screws may be too short
Particle board can split
Consumer opinions
From laundry rooms to kitchen pantries, this is the little cabinet that could. Buyers appreciate the adjustable shelving pieces. Some people say this model uses poor materials, but many buyers like it for holding small items.
Conclusion
We love the coloring and design of this product. You can tell the manufacturer wants this piece to look classy and sleek in any environment. We appreciate the slender profile of the Atlantic Summit cabinet.
---
When you want a cabinet that lets you face items in any direction, the Furinno shelves may appeal to you. The unit is open on all sides. There are four wide shelves you can use to store lots of gaming equipment. The best part is this model goes together in about five or ten minutes and you do not need any tools.
Product advantages and features
Hand tightening model
Four deep shelves
Clear reach across every shelf
Will handle as much as 25 pounds on every shelf
Composite wood material is durable and sleek
Simple cleaning
Safety edges with curvy features to prevent scratches and cuts
Meets CARB safety standards
Green Label product
Cons
Weak PVC
Not a USA product
Shelves struggle to reach 25 pound capacity
Consumer opinions
Many consumers like the openness of this shelving model. They say the wide space gives them a lot of room for larger objects. Some people say these shelves look cheap. A few buyers report getting products with chips or grease marks.
Conclusion
We feel the Furrino shelves are a general model that works best in closets or spaces where you have light items to show off. The wood materials are durable. However, the plastic tubes do not seem like they can keep up with a lot of use.
---
If you are a trendy person who likes to have the most contemporary items in your home, then the Wallniture shelves are wonderful for you. These shelves attach to the walls to look like they're floating. There are no external structures to get in the way of your most special items.
Product advantages and features
Arrive complete and ready to place on the wall
Gives you more room for furniture that uses floor space
Easy placement
Create unique wall patterns
Unique U-shape style
Fits large range of items
Metal construction is durable and holds a lot of weight
Comes with half a dozen 17-inch shelves
Sturdy zinc wall anchors come with the shelves
Cons
Must find studs to get a solid mount
Can significantly damage walls without proper securing
Too slick for book storage
Consumer opinions
Over 80 percent of buyers say this shelving design is incredible. They love how much room it saves. They say the floating feature gives them tons of room for storing games, music discs, kids' toys, figurines, plates, and gaming equipment. People warn this system will tear up the wall if you don't secure the shelves to wall studs.
Conclusion
We think the Wallniture shelves are a splendid item for narrow rooms. These shelves fit along any large wall without cutting the space for walking. Our favorite feature is the customizable way you can configure these shelves.
---
Tips for choosing the best shelf for your video game collection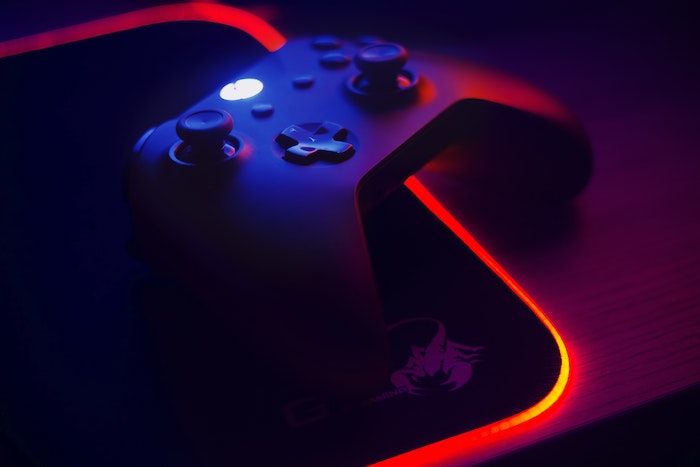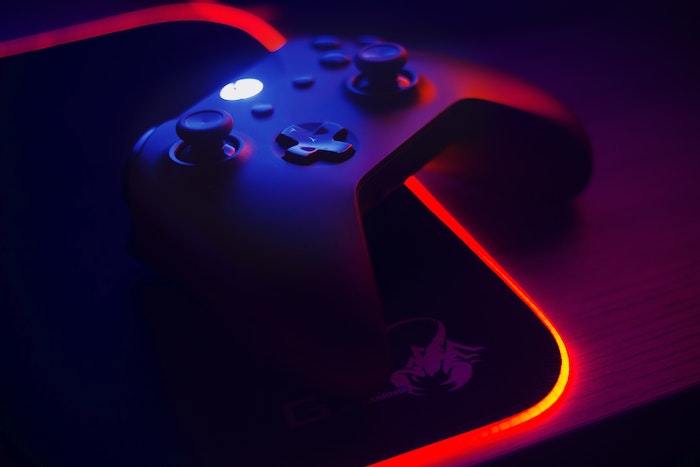 Shelf weight
How many things or how heavy they are may determine which cabinet will work the best for you. Some items only handle a few pounds while others can accommodate 25 pounds per shelf. How secure the model is when you put the maximum weight on the top shelf may be a huge consideration. If you can put smaller items on the top and the heavier ones on the bottom, then any of these models will work.
Anchoring methods
Do you want or need a model that you can secure to the wall? Maybe you have small children or uneven floors. Without proper attachments, you may find items falling off the shelves or the unit toppling over. Safety is primary for some buyers.
Size
How much room do you have to allow for shelving? The height or width of the wall may help you narrow the selection. Perhaps the tall units will not work because your ceilings are not very high. In that case, a shorter, longer model might be a better fit for your home.
Weight
If you need a lightweight cabinet, then some models on this list may not work for you. There are a couple of shelving units that weigh over 80 pounds. These models may not work for delicate tile floors or rooms with weight limits.
Configurable options
Do you prefer a shelving unit that you can rearrange? Having the ability to transform the number or height of your shelves lets you swap out decor, add new items, and change the look of the room. Adjustable shelves let you create a unique style.
Materials
Is solid wood important to you? Is metal shelving appealing? Your climate might make a difference in which material to use as humidity can affect some materials more than others.
Answering two questions about video game shelves
What is the best cleaning solution to use on these shelves
We suggest using a dry dust catcher for most of these shelves. A slightly wet cloth is also acceptable. A cleaning wipe will work in a pinch. We recommend sticking to mild cleaners, especially for the metal shelving units. We use dish soap and water.
How much assembly is necessary to use these bookcases
Some of these items are ready to place out of the box. Others require full assembly. You can check out the individual reviews to find out more information about setting up and using these shelving options.