9 Best Lawn Mowers for Different Uses For 2023
A perfectly manicured lawn with beautiful and eye-catching designs is undeniably every home maker's dream. However, a lot of hard work and patience goes into the precisely trimmed grasslands, gardens, and lawns that serve as every neighbor's envy and owner's pride.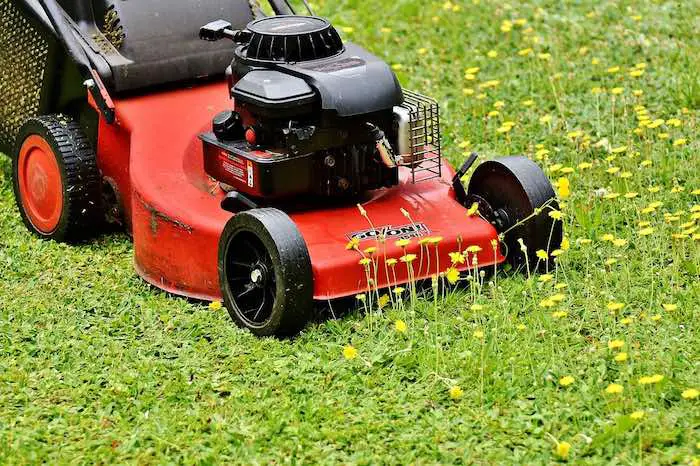 Gone are the days when gardeners had to manually uproot weeds and trim the unruly grass regularly to keep the lawn in great shape. With the right type of lawnmower, you can cut grass in the desired size and shape them up with just a push of the button.
There's a catch here. Getting a new lawnmower that's precisely suited to your needs is easier said than done. The most important thing to consider is the size of the lawn, followed by the type of terrain, variety of grasses and bushes. Some mowers may be able to cut twigs too while others may be good on wet grounds and so on.
Based on the above factors, you will need to choose the right engine with enough horsepower, ease of use, style of the mower, adequate coverage capacity, portability, storage, and so on. If you are looking for the best lawn mower for different uses then read on to find our recommended products for each category.
Our team has spent several hours reviewing dozens of lawn mowers suitable for different uses to find the best model suitable for each purpose. Read on to find our detailed review of each product along with their pros and cons to help you make a more informed choice.
Editor's Top Picks
---
Best Lawn Mower For Quarter Acre
A quarter acre lawn is somewhere around 1012 square meters and it can be any shape totaling to that number. While this is a not very big space to clean, the time taken will depend on the type of vegetation, terrain, and type of lawn mower used.
We suggest light-duty electric lawn mowers and residential-duty zero-turn mowers for the quarter-acre lawns and small yards. For anything more than two acres, you will need a commercial-duty zero turn mower. We recommend the Greenworks Corded Electric Lawn Mower 25012. Read on for the detailed review.
Greenworks enjoys a good reputation for quality power tools and garden equipment. This corded electric lawn mower starts with the push of a button and the dual blades promise to get the job done faster than you think. The cord length is up to 150 inches, based on amp rating.
The mower comes with an 18-inch cutting deck that can balance the cutting capacity and maneuverability of the equipment. It comes with a 2-in-1 feature with mulching and side discharge capability. There are front and rear wheels for flower beds or uneven terrain.
We love the fact that the garden equipment provides a lot of power without causing pollution in your immediate surroundings. There are no emissions, no tune-ups or maintenance needed. The manufacturer stands behind the product and backs it up with a 4-year warranty.
Product features and specifications
Measures 28.5 x 22 x 14.2 inches
Weighs 46 pounds
Push button start & dual blades
Cord is up to 150-inches
Offers 2-in-1 feature
Cutting range of 1-3/4" to 3-3/4"
7in. Front and rear wheels
User/ Customer reviews
People have used this mower to cut thick and tall grasses up to 10 inches long by setting the deck height to medium setting. As per users, you may use a 100 feet amp extension cord to power the mower and get results as good as a gas mower. Customers have also said that the mower does not look as petite as it does in pictures and the deck is made of metal unlike the plastic electric-models out there.
Conclusion
This Greenworks electric model is all about convenience and speed at mowing a small quarter-acre lawn. With a one-push start, easy assemble, and folding design, this is one of the most compact small-sized mower with incredible power. Overall, we find this product impressive with an equally incredible warranty.
---
Best Lawn Mower For Wet Ground
Wet grass is one of the biggest woes of any house owners, mainly due to the risks associated with them. Whether you mow after a hard rain or you need to trim morning grass coated in dew, you must be careful because the surface is not only wet but slippery too.
For a wet ground, you need a strong and powerful mower, or else it may incline and rollover causing accidents. Using an electric mower is out of the question as the moisture-laden grass is a powerful conductor for electricity. We recommend the Husqvarna Z254F 26HP 747cc Kohler Engine 54″ Z-Turn Mower. Read on to find the detailed review.
This zero turn mower is undoubtedly one of the best from the Husqvarna. It houses a powerful 26HP Kohler 7000 Series V-Twin Engine so you can mow up to 2.8 acres of lawn per hour. The Hydro-Gear hydrostatic transmission ensures smooth and quiet operation at a speed of 6.5 mph.
The Z254F is designed without any hydraulic hoses to ensure few leak points and the 54 inches reinforced stamped steel deck houses 12-gauge steel and three mower blades for precise cutting. The electric blade engagement further adds more safety and reduces wear on the drive belts.
There are four anti-scalp wheels that protect uneven lawns from damage. We like the removable foot pan that provides easy access to deck belts, spindles, and pulleys. User comfort is offered with an ergonomic 15-inches high-back seat designed for lumbar support
Product features and specifications
Measures 90 x 78 x 49 inches
Cutting edge design
26hp Kohler
747cc 7000 Series
V-Twin Engine
54-Inch FAB 3-Blade Mower Deck
3-in-1 (Side-Discharge/Bag/Mulch)
3.5 Gallons fuel tank size
6 deck positions
User/ Customer reviews
People are extremely impressed with the power of Husqvarna Z254F that cuts grass and twigs that comes in the way without losing control on wet and slippery terrain. Users also enjoy the comfort of riding the mower with a plush seat, mega-sized wheel frame, and controls in one location for comfortable access.
Conclusion
If you live in a region that gets rain frequently and you don't have a choice but mow on a wet ground then you need power, precision and control offered by Husqvarna Z254F. Although this is a robust lawn mower with advanced safety features and perfect ergonomics, you should have your safety gear on when mowing wet grass.
---
Best Lawn Mower For Elderly
The elderly have more free time to look after their lawn and ensure that the yard looks perfect. However, a complicated, advanced and heavy mower may not be right fit for those who are feeble of have mobility issues. Lightweight yet powerful equipment is best for those with weaker muscles.
A few things you will need to consider are noise, cord/ cordless, weight, grass catcher, and so on. We recommend the Craftsman T225 19 HP Briggs & Stratton and Greenworks 20-Inch 3-in-1 12 Amp Electric Corded Lawn Mower for the elderly. Read on to know more.
A walk-behind mower is not a right for senior citizens with mobility issues, hence we suggest this ride-on Craftsman T225. It has a good amount of power without much-complicated operations. The unit houses a powerful Briggs and Stratton Gas Engine with a quick start button.
The mower comes with a 46-inch cutting deck designed for performing various activities like cutting, clipping, and trimming grass in one quick sweep. It also includes a deck wash that saves time when the unit needs cleaning. The hydrostatic transmission ensures a smooth and effortless operation.
There's also the mow-in reverse functionality that allows elderly users to easily maneuver through the tough spots. The 20-Inch rear wheels and 15-Inch front wheels provide good stability and long-lasting maneuvering. The high back seat ensures optimum comfort while mowing for a longer duration.
Product features and specifications
Measures 71.75 x 51 x 47 inches
Weighs 582 pounds
46-inch cutting
Powerful Briggs and Stratton gas engine
Supportive High-Back Seat
Durable Turf Saver Wheels
2-year limited warranty
User/ Customer reviews
Most users are impressed to find an incredibly powerful yet easy to use mower at an affordable price, plus they are happy that it comes assembled. Senior citizens like the fact that you just need to attach the seat and wheel, and the product is ready to mow as it's already filled with gas. Some people have also mentioned that the customer support is very helpful in case you any breakdown or issues.
Conclusion
If you are planning to get a mower for your elderly parents or grandparents who prefer to ride-on instead of walk behind, this is a good choice. The reasonable amount of power, simple controls, and good maneuverability makes it the best mower for those with mobility issues.
---
If your grandmother is like mine, she will need a light and easy to use a mower that she moves around with ease and get the lawn job done while she enjoys her morning/ evening walk. We suggest this electric corded mower for its easy push button and start functionality.
With a powerful 12 Amp motor, you get enough power to do small yards and lawns with ease. Please note that the extension cord is not included so you will need to get it separately. Once you assemble the unit, it can perform 3 important activities – mulching, side discharge, and rear bag.
The product comes with a sturdy 20-inch steel deck capable of cutting grass with precision and the 7 position height adjustment gives you an amazing cutting range from 1-1/2 to 3-3/4 inches. It comes backed by a 4-year tool warranty by the manufacturer to safeguard your investment.
Product features and specifications
Measures 26.9 x 16.1 x 18 inches
Weighs 56 pounds
3-in-1 mowing capabilities
Push button start
Manual drive system
4-year tool warranty
Foldable handles for compact storage
User/ Customer reviews
Most users have said that despite being an electric and lightweight lawn mower, it has plenty of power but you must make sure the grass is dry when using it. Elderly people over 60 have remarked how easy it is to operate this mower with just a push of the button and pull of the lever. A few users have mentioned that you will need a good extension cord and adjust the settings to enjoy your job.
Conclusion
This is the best bet for senior citizens who hate taking out a large and burly gas-powered mower, checking fuel, and working with a heavy machine. This is an easy-to-assemble, considerably lightweight, and simple to use lawn mower that makes mowing look a lot easier.
---
Best Lawn Mower For Pine Needles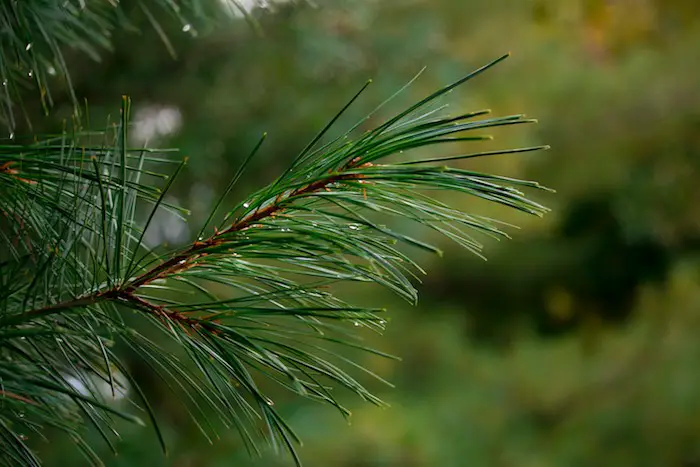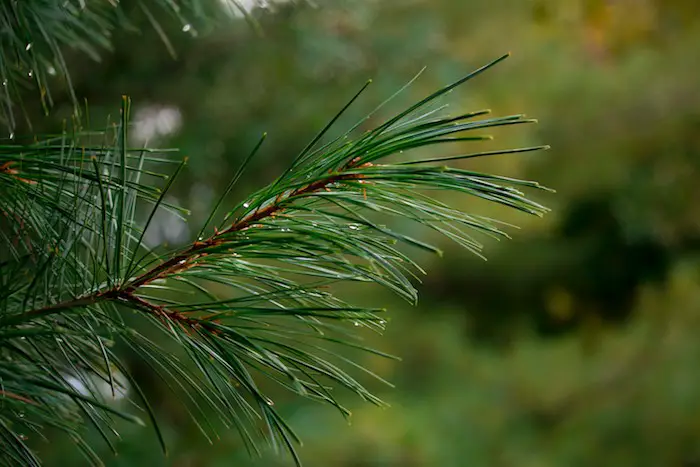 Pine trees look gorgeous but on the flip side they shed pine needles throughout the year that stay over the grass and often damage them too. While some people like the 'pine look' on their lawn, others prefer a neat and properly cleaned yard. Simply mulch mowing is not going to help as the pine needles are resistant to them.
For this, you need a trail behind tractor that can be attached to a mower to collect all the pine needles or debris. We suggest the Agri-Fab 45-0320 Tow Lawn Sweeper that comes with the right features and functions to get the job done.
This 42-inches lawnmower from the house of Agri-Fab is designed to help maintain a professionally manicured lawn throughout the year. Whether you want to get rid of dried fallen leaves, grass clippings, pine needles, or any lawn debris, this lawn sweeper does a good job.
The hopper capacity is 12 cubic feet so it can hold a lot of debris at once to make cleaning jobs much easier. The attached brushes help in sweeping the ground closely, and the 4.5 to 1 brush to wheel turning ratio delivers an incredible performance.
We love the easy dumping functionality that enables you to dump the hopper from your tractor seat. The product comes with a video instruction guide to help you with quick easy assembly. The manufacturer backs up the product with a 3-year limited warranty.
Product features and specifications
Measures 50.75 x 22 x 15 inches
Weighs 73 pounds
42-inch wide swathes
Two 11" x 2.5" semi-pneumatic tires
Easily adjustable hopper
Collapses for easy storage.
Cleans lawn after pruning, mowing, weeding, or aerating
User/ Customer reviews
Most users have said that the sweep mechanism works really well to collect all the debris, pruned grass, and pine needles in the hopper. As per the customers, the sweeper can easily pick the pine needles on the grass and they can also catch the pine cones if you go really slowly over them. A few users have mentioned assembly issues but the customer support is always there to help.
Conclusion
Anyone who has pine trees in the yard knows the pain of clearing all that debris, but with the Agri-Fab Tow Lawn Sweeper attached to your mower, it becomes a breeze. No matter which mower you use, just assemble this unit and attach it to get the job done quickly. Overall, you get good results for the money spent.
---
Best Lawn Mower For Kikuyu Grass
Do you want to dress up a bare patch quickly? The Kikuyu Grass is one of the easiest to grow and maintain a variety of grass. They spread up really fast and quick to give your lawn a fuller and complete look. These grasses don't need to be watered frequently as they are drought resistant, hence much preferred by house owners.
The Kikuyu Grass does not require extensive mowing and just a little maintenance work is enough to make it look great. We recommend the stylish and highly functional Sun Joe MJ401E-BLK Mow Joe 14″ 12 Amp Electric Lawn Mower. Read on to find out more.
The easy-to-use an electric lawn mower from the house of Sun Joe is perfect for the smaller yards and tight spaces. Equipped with a 12 amp electric motor, the mower starts at the push of a button to do the job quickly and efficiently. No messy gasoline or oils.
The Sun Joe Mow Joe uses a powerful, 12 amp, electric motor to quickly and efficiently mow your lawn. The user can take advantage of the 3-position height adjustment ranging between 2 and 2/5 inches to find the right setting for maximum results.
The compact design of Sun Joe MJ401E makes it easier to maneuver the lawnmower in tight areas. When not in use, the compact design ensures that it does not take up too much space in the garage. It comes with a 10.6-gallon grass catcher that can easily collect and store the grass clippings
Product features and specifications
Measures 61.5 x 16.5 x 29 inches
Weighs 33.9 pounds
14-inch wide swath
Powerful 12 Amp Motor Durable steel blade
3-position manual height control
10.6-gallon hard-top rear bag
User/ Customer reviews
People are happy with the easy assembly that makes it easier to put it together and get it ready to use immediately. Users find the lightweight and electric power a perfect combination to help them cut overgrown kikuyu grass and weed patches without any professional help. A few users have warned that the lawn mower is not very durable for extensive use.
Conclusion
If you have Kikuyu Grass on your lawn, a lightweight Sun Joe MJ401E-BLK electric mower is just the thing for you. More than anything else, we like the compact design, easy storage, and the grass catcher that easily collects all the cuttings and empties them readily. Overall, this gives you freedom from having to add fuel or charge the batteries. A great product indeed.
---
Best Lawn Mower For St Augustine Grass
St Augustine Grass gives your lawn a carpet-like texture and creates a smooth surface that's tolerant to high temperatures, low moisture, and high salt. It does not need lot of maintenance and stays vibrant longer than other varieties of grass.
The ideal size for St Augustine Grass is 1-3 inches and you will need to mow every week or two to maintain that size. We recommend the Earthwise 1715-16EW 16-Inch Push Reel Lawn Mower. Read on to find a detailed review.
The Earthwise 1715-16EW (See Amazon) is one of the most eco-friendly machines without any engines, hence they do not release emissions or make noise. It has a 16-inches cutting width, a 7-blade ball bearing reel, a steel side plate and a set of two 10-inches composite wheels.
Made of alloy steel, the mower blades are sharp and precise to quietly snip the grass to the desired size without disturbing the neighbors. There is no need for fuel or electricity, because the mower starts with just a push and the sleek design helps you cut even in the tightest spots with ease.
Besides being eco-friendly garden equipment, it also saves you from running to the gas station or hardware store to get the parts and supplies. Other than St Augustine Grass, the mower is also suitable for cutting Zoysia, Centipede, bentgrass- Bermuda, and Seashore paspalum.
Product features and specifications
Measures 27 x 23 x 47 inches
Weighs 26 pounds
4 or 5 blade reel
16″ Cutting width
7-blade ball bearing reel
10″ Composite wheels
Adjustable cutting Height 0.5″-2.5″
Unbreakable Steel side plate
User/ Customer reviews
People looking for eco-friendly garden equipment find this an extremely useful product without any stinking oil or gas. Users also like the freedom from having to look for a power source and using extension cords to reach different corners of the lawn. A few users have said that the handles can be improved to be more durable.
Conclusion
If you are conscious about the environment but wish to have a neat lawn without emitting gas or disturbing your neighbours, then check out the Earthwise 1715-16EW. Despite being engine-less, it delivers a decent performance with sharp cutting blades and adjustable height. Overall, it offers good value for money.
---
Best Lawn Mower For Fescue
Tall fescue grass is the cool American grass that you will find in nearly 1.5% US land area. Native to Europe, this cool-season grass has deep roots which makes it tolerant to high traffic. They require low maintaining and mowing requirements include maintaining 3-inches size.
The fescue grass is also drought tolerant and requires a simple manual mower to maintain. We recommend the American Lawn Mower Company 1204-14 Push Reel Lawn Mower. Read on to find more about the product.
If you want a well-manicured lawn without producing a hell lot of gas or irritating your neighbors then this Push Reel Lawn Mower by American Lawn Mower Company can help you. This is not just eco-friendly but also very easy to use due to its hassle-free design.
The mower comes with a 14-inches cutting width, a 4-blade ball bearing reel, and 8.5″ Composite wheels to quickly cut the grass to their perfect height. The adjustable cutting height 0.5″-1.75″ enables you to cut different types of grass and get that much-coveted lawn appearance.
The blades are made from high-quality heat-treated alloy steel that needs to be sharpened frequently in 3-5 years to keep them scissor-like sharp for long. Four blade reel works great to cut different types of grass such as Fescue, Rye, Bluegrass, and mixed weed/crabgrass.
Product features and specifications
Measures 20 x 24 x 42.5 inches
Weighs 20 pounds
14″ Cutting width
4-blade ball bearing reel
8.5″ Composite wheels
Adjustable cutting Height 0.5″-1.75″
Eco-friendly alternative
User/ Customer reviews
People who find it hard to handle the vibration or smell of a gas-powered lawn or the cords of an electric one find this simple solution extremely useful. Users are happy to find a lightweight yet well-built mower that can be assembled in ten minutes and help you cut grass by holding the handle in one handle and a glass of beer or toddler in the other. A few users have said that the handle could be built sturdier.
Conclusion
If you dislike handling stinking fuel or disturbing the neighbors every time you take out the mower, the American Lawn Mower Company Push Reel Lawn Mower is a great choice. While it might look childish to some, the mower is well built with sharp blades to give your lawn a neat look. Overall, we think it's a good choice for small yards with low maintenance grass.
---
Best Lawn Mower With Rear Roller
Do you like a striped looked on your lawn? If yes, then you need a rear roller lawn mower capable of doing that. It simply moves up and down the lawn to give an impressive striped design, and when you mow at right angles to stripes, it gives you a chequered look.
If that has you scouring the market to look for the best lawn mower with rear roller then we recommend Masport Rotarola Rear-Roller Striping Mower. Read on to find our unbiased review of the product.
When you want your lawn to stand out in the neighborhood, you need a rear roller rotary mower such as the Masport Rotarola. This self-propelled unit is powered by the Professional Series 850 Briggs and Stratton engine to give you a crisp, smooth, and superior mowing performance.
The mower comes with a corrosion-resistant aluminum deck and a foolproof OPC system that adds durability and long life to the product. It is built in a way to give you the appearance of a reel cut with the operation and maintenance of a rotary mower.
The Rotarola includes an extra-large capacity Aero-catcher that is made from double woven fabric and sturdy plastic for better airflow and durability. Unlike bagging, the hinged flap helps in easy emptying of the catcher or rear-discharge. The manufacturer stands behind the product with a one-year commercial warranty
Product features and specifications
Measures 48 x 42 x 40 inches
Weighs 155 pounds
Professional Series 850 Briggs and Stratton engine
Aluminum deck gives corrosion resistance
Extra-large capacity Aero-catcher
Counter-balanced single lever height
Hinged flap for easy emptying
User/ Customer reviews
Those who have used multiple mowers in the past say that this is as good as any walk-behind mower and does a great job in achieving a neat striped or checkered look. People love the fact that a single lever controls the cutting height and various other settings to give the best results.
Conclusion
If you have large and sprawling green acres of land, the best way to give it a stylish striped look is with the right type of lawn mower. This Rear-Roller Striping Mower by Masport is just what you need to create some cool checkered designs on your lawn and make your neighbors go green with envy.