5 Best Stand Mixers For Roti Dough for 2023
Your Indian or Asian kitchen on a larger level is incomplete unless you get that aroma of freshly made roti or flatbread. However, we know no matter how good that sounds, kneading the dough with hands is quite a messy chore with sticky dough getting into your nails.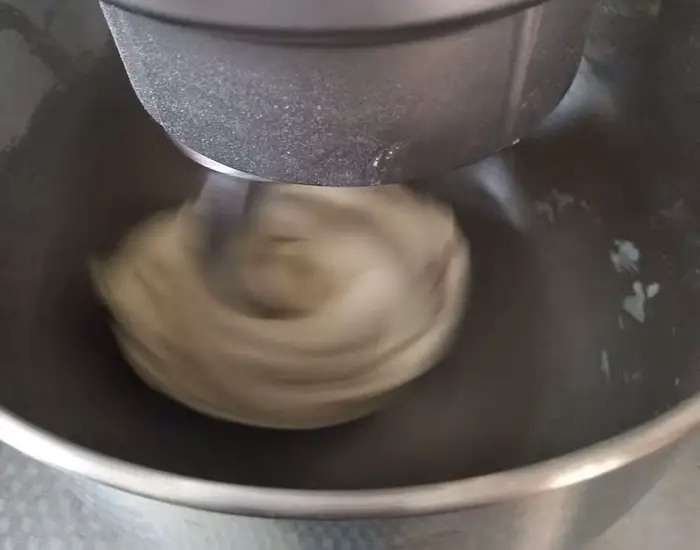 Fortunately, with a stand mixer, you can enjoy your rotis without having to get your hands all sticky. I know many people who love rotis but resort to buying frozen store-made rotis because they don't have the time or simply hate kneading.
But, things don't end there because buying a stand mixer is not that easy. It's important to choose a model that suits your needs best or else you will end up with junk that you hardly use. Furthermore, the market is so full of various brands and models that selecting one may be a tough job.
If that sounds like you then you are in the right place as we have created a list of handpicked products to help you choose the best stand mixer for roti dough. Our review team has spent hours analyzing, comparing, and reviewing more than d dozen products to find the few top-rated ones.
Read on to find our detailed and unbiased reviews of each product selected carefully based on various factors like ease of use, performance, functionality, price, and so on. If you are in a hurry to order and don't have the time to read until the end, we recommend the Aucma Stand Mixer.
The 6-Speed Tilt-Head Aucma Stand Mixer not only looks great with LED light indicator but also comprises of ABS body, high performance motor and six-speed settings to deliver good value.
This is a stylish and gorgeous looking tilt-head stand mixer from the house of HOWORK and their Bella Argentea models are known to be the perfect kitchen helper that delivers outstanding results. With six competent performance levels, the stand mixer is capable of kneading, beating, pureeing, and mixing.
The Kitchen Pro mixer comes equipped with a powerful 650 Watt engine and a planetary stirring system for efficient performance. It comes with a quick clamping system that enables you to change the machine's functions easily, and go from stirring cream to kneading pizza dough.
We love the smart and functional design that lets you fold the mixing arm for easy access to the hooked, bowl, or whisks. There is a suction foot at the bottom that helps in holding the stand mixer strongly in its stable position during use.
Product Features
Measures 14.2 x 15.4 x 9.1 inches
Weighs 16.76 pounds
Large stainless steel bowl
Six-speed settings
Three versatile attachments
Easy to operate and clean
User/ Customer reviews
Users have said that they wanted a stand mixer that is not as expensive as KitchenAid but not something too cheap, and this product fit the bill just right. Most people find the size just perfect to hold a lot of batters if needed. Some customers have said that they had a tough time removing the bowl for cleaning the first time but then got a hang of it.
Conclusion
The Howork Electric Tilt-Head Stand Mixer (shop now) is one of kind that looks as smooth and nice as it functions. Besides being a sturdy unit and easy to operate, the arms can also be folded to make it more compact and save some kitchen counter space. Overall, this stand mixer is a must-have for any home chef. 
---
If you are a fan of KitchenAid stand mixers but would prefer something less expensive then check out the Hamilton Beach Electric Stand Mixer. This unit is capable of performing much better than the two-beater stand mixers, plus it also comes with the popular tilt-up head design to let your add ingredients easily.
The unique design of the mixer also makes it easier to change the attachments. Besides helping you knead the dough for making rotis, the stand mixer's 300-watt motor also helps you mix thick batter and dough for cookies, bread, and pizza. There are 7 different speed settings that go from a slow stir to a fast mix.
We are impressed to find that the stand mixer gives users complete hands-free bowl coverage, without the need for scraping the edges. The planetary mixing function rotates the beater around the four-quart stainless steel bowl for a uniform and complete mixing.
Product Features
Measures 10.4 x 15.55 x 16.3 inches
Weighs 12.48 pounds
4-quart Stainless Steel bowl
300 watts power
Tilt-up head
7-speed settings
Dough Hook, Whisk, and Flat Beater Included
User/ Customer
Avid bakers have used and confirmed that this is one of the best stand mixers for enthusiastic cookie, brad, and roti makers to make several batches of cookies or rotis in a day. Some people have mentioned that the only striking difference between KitchenAid and this one is that the former is made of steel while this is plastic except the bowl. A few customers have also praised the ease of use, plus the best locks and releases easily too.
Conclusion
If you are in the market looking for a stand mixer that gives you an efficient hands-free performance at kneading dough and making cake batters then Hamilton Beach Electric Stand Mixer (see Amazon) deserves a mention. Although it's made of plastic and not as sturdy as a KitchenAid, you still get an incredible value and performance at a reasonable price.
---
The next on our list is the Aucma Stand Mixer equipped with the powerful 660W pure copper motor enclosed in a sturdy ABS housing. There are six optimized speeds with pulse function that gives users access to a variety of recipes but the operation noise stays ≤76dB.
There is a 6.5-quart stainless steel bowl with handles that can be used for making bread, cakes, cookies, muffins, pastries, and waffles. The dual handles make it easier to hold the bowl and the tilt-head design makes it easier to install or uninstall the bowl. It has a blue LED light belt that serves as a power indicator
The stand mixer includes three mixing accessories that help in kneading various types of doughs for rotis and bread, plus also makes batters for cakes and cookies. We love the splash guard feature that enables users to add more ingredients without creating a mess.
Product Features
Measures 15.24 x 9.37 x 12.36 inches
Weighs 10.36 pounds
6.5 Quart stainless steel bowl
660W high-performance motor
6 optimized speeds
Anti-slip pad and Sturdy ABS housing
Dishwasher safe accessories
Tilt-head design mixer
User/ Customer reviews
Most users are impressed with the Aucma Stand Mixer that is lightweight but not wimpy, plus the assembly and disassembly are hassle-free. Customers have also mentioned that the essential parts are all well-made with quality materials, and keeping them clean is also much easier. Some customers have also praised the four anti-sip pads and suction cups that keep the stand mixer stable while operating.
Conclusion
This is a gorgeous blue color Aucma Stand Mixer (shop now) that looks great on the kitchen counter and performs well without costing a lot. So, if you want a well-built stand mixer that is not too heavy and delivers a decent performance then this one is certainly worth your money. Overall, we feel this is one of the best affordable stand mixers for family use.
---
When you want to bake with ease and make homemade rotis in your US kitchen we recommend the Cusimax Stand Mixer. It comes equipped with a powerful 800w motor in a well-built ABS casing and there are three different speed settings ranging from slow to fast mix for various uses.
The stand mixer includes a 5-quart stainless steel bowl that is large enough to knead the dough for a large family. There is a splash guard that lets you add more ingredients easily without creating a mess. Some of the extra accessories that come with the unit are a dough hook, mixing beater, and whisker.
The planetary operation works smoothly to give you a more uniform mixing without you having to scrape the edges separately. Tilt-head design makes it easier to install or uninstall the mixing bowl and accessories easily.  The anti-slip suction cups ensure that the mixer stays in its place without moving around.
Product Features
Measures 15 x 14.4 x 10.8 inches
Weighs 7.1 ounces
Heat Dissipation
5 QT large stainless steel bowl
Splatter shield guards
Control Knob
User/ Customer reviews
Those who have bought the product find the unit extremely easy to install, set up, and use to get the desired results. Several users have compared the Cusimax mixer with KitchenAid and they feel they have almost similar technical specs with big savings. A few customers have also mentioned that this unit does not overheat even when you mix a lot of flour.
Conclusion
When you want a large capacity stand mixer but do not want to spend too much, the Cusimax Dough Mixer Tilt-Head Electric Mixer serves as the right choice. It is well-made and sports features that you usually find in a high-end mixer, at a fraction of the cost. Overall, we feel this product offers a fair price to performance ratio. 
---
When you want to knead dough faster and make more rotis, no one does it better than the MURENKING Double Hooks Stand Mixer (see Amazon). It comes with a set of stimulating double dough hooks that are powered by a sturdy 500W motor to reduce time spent in cooking.
The planetary system backed by a six-speed setting helps in kneading dough more uniformly. We love the tilt-head design that provides a convenient access to the mixing bowls and attachments. They also make it much easier to add ingredients while mixing all items together.
The one-of-a-kind planetary trajectory design comes with a 360 degrees round cut point for uniform mixing that does not require you to scrape the edges. We are impressed to know that the product is backed by a two-year manufacturer warranty and solid customer support.
Product Features
Measures 14.17 x 12.59 x 9.05 inches
Weighs 9.92 pounds
Stainless steel and aluminum alloy
Overheating Protection Settings
5 suckers at the bottom
6 Speed Settings
Head Tilt Settings
C-shaped Dough Hook mixes
User/ Customer reviews
Most users have mentioned that this is a sturdily built stand mixer with the body and internal parts made from die-cast metal, hence it lasts longer. Customers love the fact that it comes with different hooks that work perfectly on various portions. However, a few customers have warned it is harder to get the same results with small portions.
Conclusion
The MURENKING Stand Mixer Professional (learn more) is an attractive and stylish looking appliance that sits pretty on the kitchen counter, enhancing the décor. You may use the unit for making anything ranging from fluffy white eggs to thick bread dough. Despite being a lightweight mixer, it does not vibrate or move around while operating, thanks to the anti-slip pads at the bottom.
---
Things To Consider When Buying Best Stand Mixer For Roti Dough
When we talk about stand mixers, the first thing that comes to mind is KitchenAid but that may be slightly out of budget. Thankfully, there are several other good brands and models that deliver an equally good performance at an affordable price. While all the products reviewed above are carefully handpicked, here are some things to consider before you zero down on that one you will order.
Mixing requirements
How do you want to use your mixer besides making roti dough? Do you do a lot of baking? Are you the kind who likes baking bread and give them as gifts to friends? Do you have a lot of friends visiting you frequently?
Right attachments
Check to see if the unit comes with the right type of attachments that you need. With the right kind of attachment, you can use your stand mixer for doing so much more such as making pasta, ravioli, tamales, butter, meatballs, and other recipes.
Power
We recommend that you choose the most powerful motor available in your budget range. When there is higher wattage, the motor is also extremely powerful and this means you can easily make tight roti dough.
Weight
 The stand mixer will be on the kitchen counter, so we suggest that you look for something that's not insanely heavy but sturdy and stable enough to stand ground when operating. Most of the good quality mixers come with anti-slip pads that don't let the unit move while it's working.  
Size
Choose the size of stand mixers based on two important factors – the space available in the kitchen and the amount of roti dough to plan to make. It's better to ensure that both these go hand in hand, so that you don't have to sacrifice one for the other.
Related Questions
How to ensure that rotis come out soft and nice
To get soft rotis try to work with exact measurements of water while kneading the dough. The dough should be soft and pliable to give you soft and nice rotis. Let the dough sit for about 10 minutes, add a teaspoon of oil, and lightly knead again to get super soft rotis.
How to tell if the dough is well-kneaded
Press the dough with a finger to see if it springs back or tears when you try to pull it apart. If it doesn't then you have kneaded the dough well enough. Leave it for a few minutes to let it rise before you start making rotis.
See Also:
4 Top Air Purifiers For Indian Cooking In the United State
6 Top Air Fryers For Indian Cooking In the United State
5 Top Dishwashers For Indian Cooking In the United State
6 Top Mixer Grinders For Indian Cooking In the United State
7 Top Desk Lamp With Wireless Charging