If you are a horse lover then you have probably spent hundreds of dollars decking up your Oakley or Rio with sheets, rugs, and blankets. To keep your investment clean and well-maintained you need the best washing machine for horse rugs.
Given the fact that horse rugs and blankets are heavy, you need a washer capable of taking a good amount of weight and removing the excess dirt. Most good quality horse rugs are made of materials that keep the horse warm and also wick away moisture.
While there are several washing machines in the market capable of handling heavy loads and also taking care of excessive dirt and germs, finding the perfect one out of many takes some time. To make it easier, our team has performed an extensive review of some of the top-rated products in the market to pick a few of the lot.
Quick Summary
Whirlpool top load is for those who don't prefer a front loader. This machine has a large capacity to handle heavy loads with ease.
Samsung Front Load Washing Machine is a stylish and heavy-duty washing machine that lets you manage your wash cycles remotely.
LG Electronics HE Mega Capacity Front Load Washer is gentle on the fabric while at the same time it boasts a robust capacity to tackle heavy loads with ease.
Best Washing Machine For Horse Rugs: Things To Consider
When looking for a washing machine to clean horse rugs and blankets, you need to ensure that the items come out of the washer both clean and fresh, without losing its structural integrity. We recommend the front loaders as these items are reasonably bulky.
When using a home washer to clean, evaluate the drum size and weight of the horse rug to determine whether or not the machine can handle the load. You should not need to push or cream the rug to get it inside the drum.
Look for a washer with steam functionality and allergen cycle so that it can treat the stains, while at the same time also sanitize and deodorize the rug.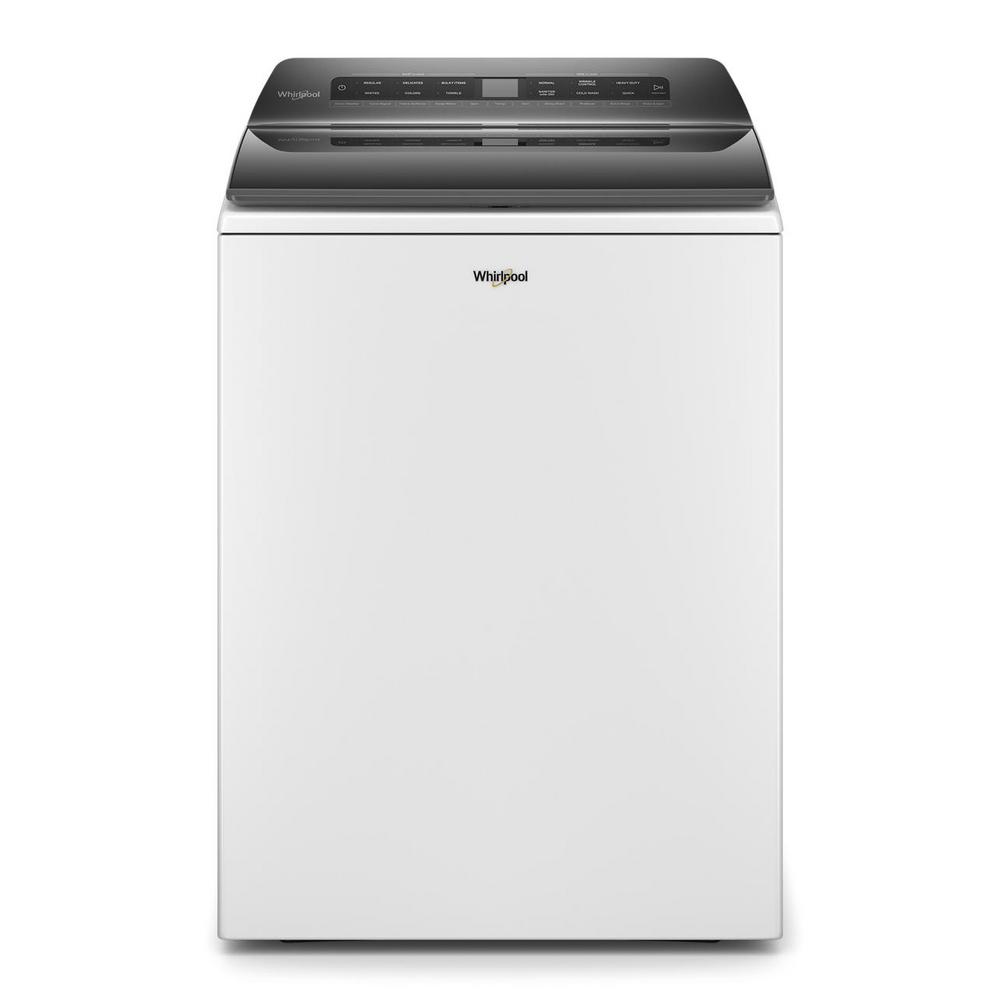 This top load washing machine with agitator boasts a large capacity and ability to soak, scrub, and wash rugs on the spot with the pretreat brush and built-in faucet. It comes with a two-way wash action that provides a deep yet gentle clean for dirty clothes and rugs, without wasting any water.
When you add load, the Adaptive Wash technology senses the size and adjusts the wash actions and water levels accordingly to ensure thorough cleaning. If the rug is too soiled, you may customize the water levels to easily break down the loose soils. As an energy rated appliance
What we like:
Delay start option allows users to schedule a cycle up to 12 hours in advance
Quiet Wash action uses a sound-absorbing material to keep operational sounds out of living areas
Quick Wash cycle cleans large loads in as less as 30 minutes
Sanitize cycle with Oxi removes 99.9% common bacteria
What we don't like:
Customer service can be improved
---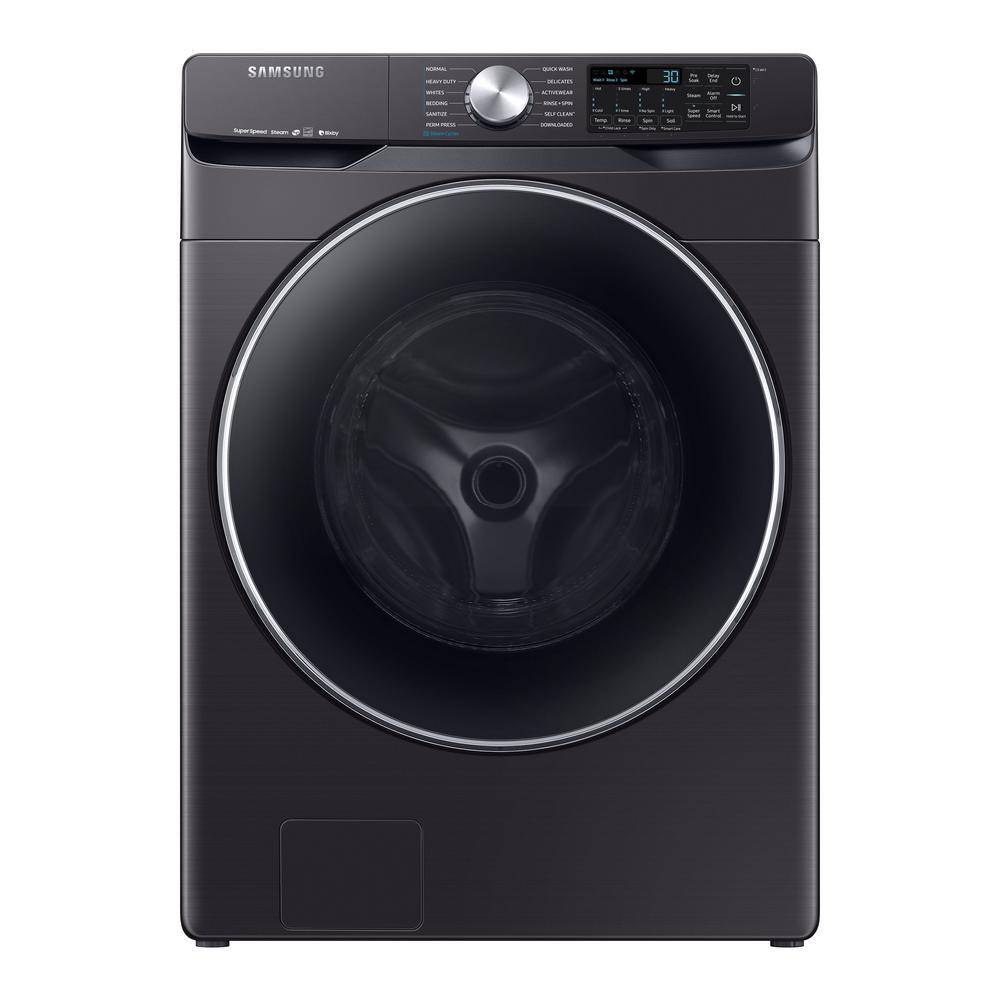 We find this front load washer with 4.5 cu. ft. capacity sturdy and robust enough to handle dirty horse rugs. It comes with a super speed feature that lets you complete a full load of laundry in about 30 minutes only, without comprising with the cleaning performance.
The Steam cleaning feature lets you eliminate stubborn stains, dirt, and germs without the need for any pretreatment of rugs. The breathtaking black stainless and Champagne finish adds elegance to the laundry room. With the wifi connectivity enabled by Bixby, the washer lets you schedule your laundry, start, and stop your cycle remotely.
What we like:
The machine is high-efficiency fingerprint resistant
Equipped with VRT Plus Technology that reduces noise and vibration for noiseless cleaning
Self Clean feature keeps the washer drum fresh and clean at all times
Energy Star certified for eco-friendly and energy-efficient use
Space-saving design ensures that it can fit in compact areas
What we don't like:
You don't get the best results on full load
---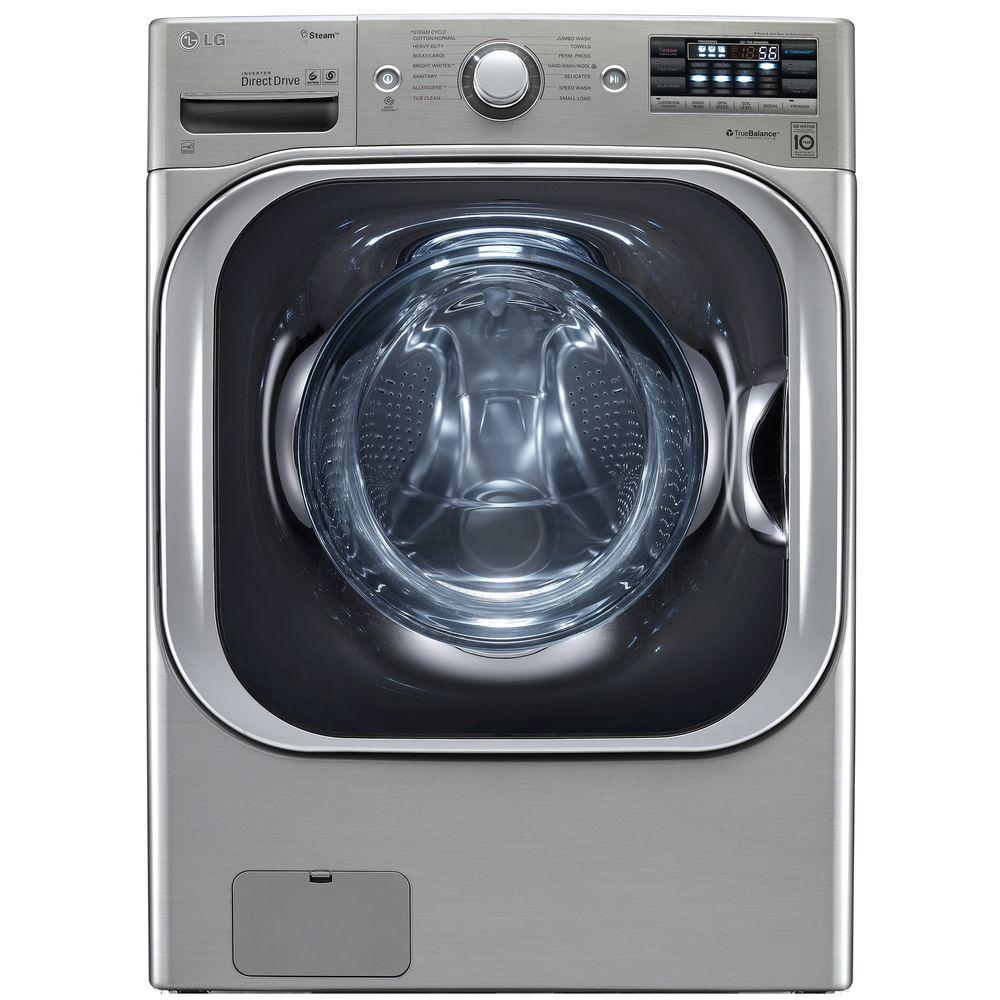 To clean a horse rug, you need a washing machine that has the power of a commercial washer, and this LG Electronics model fits the bill just right. Its TurboWash technology added with the steam cleaning feature handles large loads and heavy items in less time. 6Motion Technology is gentle on clothes and maximizes the cleaning capacity.
The SmartDiagnosis app makes troubleshooting easier and possible remotely. People with asthma or allergy prefer this washer as it comes with an Allergiene cycle with the power of steam to get rid of allergens along with stains and dirt. It is certified by the Asthma and Allergy Foundation of America (AAFA).
What we like:
True balance anti-vibration system ensures a quiet performance
Steam technology penetrates fabrics to remove odor and wrinkles
The Inverter DirectDrive Motor is backed by a 10-year limited warranty
Stackable design lets you stack washer with the matching dryer to get complete laundry
What we don't like:
Water in the door does not drain completely
---
Final Words
Maintaining good hygiene for your horse can go a long way to ensure that it stays healthy and lives long. By investing in one of the best washers for horse rugs and blankets reviewed above you can give your horse a clean and safe environment.  
See Also:
4 Best Washing Machines For Blankets
How To Clean An Alpaca Blanket
Can We Wash Blanket In 6kg Washing Machine?