Can Instant Pot Be Used as Air Fryer?
Since the introduction of Instant Pot to the market, they have become quite the hit in many kitchens. They allow for cooking delicious meals in less than 30 minutes. This means things like chicken wings can be on your dinner table in 20 minutes. You don't have to wait for meat to thaw and you won't get ill because of the massive heat involved.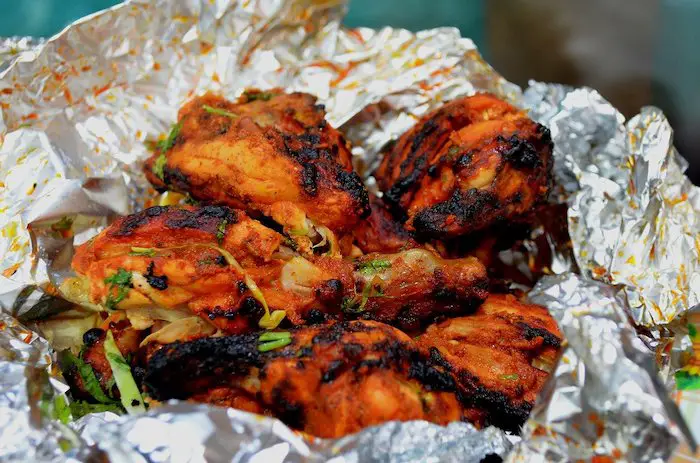 However, people with smaller kitchens and/or budgets may also want an air fryer. But, if you don't have a lot of money or counter space, it may lead you to ask, "Can Instant Pot be used as Air Fryer?"
The answer is a resounding YES! All you need to do is get a different cover.
Unfortunately, you cannot convert your Instant Pot into an Air Fryer in and of itself. It will require an additional purchase. However, if you haven't yet bought an Instant Pot, there are some models out there that offer multiuse devices to serve as both Air Fryer and Instant Pot.
What to Know Before Converting Your Instant Pot into an Air Fryer
It's important to understand that not every Instant Pot can become an Air Fryer, however. Almost all lids available to do this task range between six and eight quarts. So, if you have a pot that's smaller or larger than that range, you will not be able to convert your Instant Pot into an Air Fryer.
If this is the case, you should invest in a standalone Air Fryer or consider buying a new Instant Pot that also has Air Fryer capabilities. This will largely depend on how much space you have in your kitchen, both for storage and counter use. Also, price will be a factor. Some lids and devices are expensive, but the investment is worth it.
How to Use Instant Pot as an Air Fryer
The way in which you can use an Instant Pot as an Air Fryer will depend on whether you have an official Instant Pot or a commercial knockoff. Then, you will have to go to your manufacturer's website and see what options they have available to convert your Instant Pot into an Air Fryer.
However, some companies offer lids that can turn any pressure cooker you have into an Air Fryer too. The following list contains some of the most popular brands of lids for an Instant Pot (or any pressure cooker):
Air Fryer ; Instant Pot Combination Devices
If you are in the market for an Instant Pot but also want an Air Fryer, a few models out there offer both in one simple kitchen device. You should always do your own research prior to buying to ensure you're acting as a smart consumer. Below are some of the best combo pots available.
Duo Crisp by Instant Pot
Instant Pot does make a model that is both a pressure cooker and an Air Fryer – the Duo Crisp. This nine-in-one electric device is stainless steel and you can do everything from slow cooking and roasting to steaming, sautéing, baking and broiling. They offer three different size quarts: three, six or eight.
Duo Crisp Ultimate by Instant Pot
Yet another one from Instant Pot that incorporates an Air Fryer is the Duo Crisp Ultimate. It offers a 13-in-1 combination 6.5 quart cooker that can do everything the Duo Crisp above offers. But there is also sous vide and dehydration. Plus it comes with the ability to download an app with over 800 recipes.
Duet Combo Cooker-Air Fryer by NuWave
For a less expensive option than an official Instant Pot-Air Fryer Combo, the one by NuWave has rave reviews. There are over 300 presets for cooking that include an Air Fryer basket along with the ability to sear, steam, sauté, slow cook, roast, grill, bake and dehydrate.
Ninja FD401 Foodi
The FD401 Foodi is an eight-quart combination cooker by Ninja and is a great alternative to an Instant Pot. This 12-in-1 deluxe model comes with a five quart crisper basket but it can also dehydrate, slow cook, steam, sear, sauté and much more. The rack is reversible and it comes with a recipe book.