Many people don't realize the steam cleaner they bought for their kitchen floors has hundreds of other uses in and around their homes.
Steam cleaners can be extremely useful for big spring cleaning jobs or daily household chores. Think outside the box and you can make any cleaning job easier and more efficient.
Check out these 10 awesome ways to use a steam cleaner.
1. Floors, Tiles, and Grout
Most people who buy a steam cleaner do so for their floors but with the right attachments, you can easily clean tile and grout in other areas as well.
Kitchen, bathroom, and hallway floors are often tile and grout areas that get a lot of traffic. Steam cleaning allows you to target dirty areas.
Tile and grout backsplash areas in the kitchen, bathroom, laundry areas and mudrooms can all benefit from a good steam cleaning as well.
2. Car Interior and Exterior
Lots of people do steam cleaning on the interior upholstery of their car but don't consider the outside of it.
Oil, gunk, and grime can be easily steam cleaned from wheel wells, the engine, and exterior of your automobile.
On warm days car windows can be steam cleaned to get stuck on bugs, dirt, and oils off. Squigy attachments are available that make doing the windshield and exterior a sinch without worrying about scrapping or scratching the surface.
3. Curtains and Windows
Curtains are probably a common sense item to clean with your steamer but have you thought about steam cleaning your windows too?
While you don't want to use hot steam on cold windows they are a great way to clean glass without needing harsh chemicals.
4. Patio Furniture and Camping Gear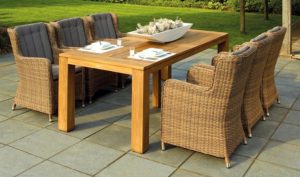 Patio furniture can get pretty dirty with the elements in the summer and storage in the winter.
A steam cleaner can make your patio furniture look like new. Stains can be easily steamed out of cushions and upholstery.
Wicker and other patio furniture frames can be de-grimed and brightened up without a lot of elbow grease and effort.
5. Bathrooms Top to Bottom
Glass, countertops, tiles, and grout can all benefit from a good sanitizing steam cleaning.
Cut down on the spread of germs and keep your bathroom sparkling clean from top to bottom with your steam cleaner.
You could be sick because of your bathroom. Steam cleaners are great tools for sanitizing your bathroom and making your family healthier.
6. Animal Areas and Mattresses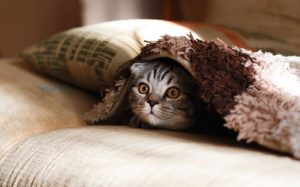 Animal beds, cat and dog carriers, and litter areas can be easily sanitized with a steam cleaner. Germs, odors, and stains get removed with the help of brush attachments. This is so much easier than trying to scrub by hand.
Animal beds that can't go into the washer are efficiently cleaned with a steam cleaner. Dust mites, allergens, and germs may collect in your pets bed or furniture they sleep on.
What about your bed?
Yes, that's right you can sanitize smells, stains, and germs by steam cleaning your mattress too.
Mattress covers, comforters, and duvets are also easily sanitized this way.
7. Ovens and Barbeque Grills
Who would have thought you could clean your oven with a steam cleaner? You can even make it so you can see through the oven window again.
Barbeque grills can get a thorough cleaning at the beginning of the season or after a particularly messy feast with a steam cleaner that has a brush attachment.
8. Toys, Stuffed Animals, and Reusable Bags
Daycares, schools, and family homes should consider using a steam cleaner to sanitize toys that get shared.
Playpens, high chairs, toys, and furniture will all be much cleaner and you can have peace of mind knowing germs aren't spread.
Stuffed animals are often too big or too delicate for a washing machine. A steam cleaner is a good option for cleaning these dust, germ, and bacteria collectors.
Diaper bags, reusable grocery bags, and school backpacks can get a thorough cleaning this way too.
9. Remove Wallpaper
Steam can make removing wallpaper a lot easier. It does make for a bit of a humid watery mess if you're not careful but it is a great solution to spending hours with a scrapper trying to peel wallpaper off.
Ensure if you do use a steam cleaner for walls that you do so safely. Don't stand in pools of water with electrical equipment running.
10. Appliances
We've all looked into a washer or dryer and made the horrible realization a pen or crayon hidden in a pocket. Lipstick, grease, and dirt can be difficult to get out of the barrels of them both.
Your fridge has stubborn spills, stuck on dirt and grime from daily life. It's always nicer to open the door to sparking fridge shelves. It can help you get the grease and oil from fingerprints and dirty hands off the outside of your appliances too.
Life is Easier with a Steam Cleaner
Whether it's where you work, sleep, or play a steam cleaner can make it a healthier, happier and cleaner environment.
Dust, allergens, and germs on hard and soft surfaces can spread from one to another easily and quickly.
A steam cleaner can give you peace of mind and help you breathe easier knowing your family home's sanitized from top to bottom.
A Happier, Cleaner Life Today
You can give your family a healthier and happier life by making smart choices when cleaning and sanitizing your home. Choosing to use steam cleaners and green cleaning options not only keeps your family healthier but our earth as well.
For more tips on keeping your home clean and your family healthy check out the rest of our blog today.