Talk about snacks and the one thing we cannot miss out on is mozzarella sticks with all of their gooey deliciousness. They are crispy on the outside and melty on the inside, and they are often served with marinara sauce or other side dishes that go well with them.
Pizza is, of course, one of the most common foods that we think of when talking about wanting a cheesy mozzarella-loaded snack, but mozzarella sticks are a great option to dodge the mess and still get your fix. Sometimes, it's good to pair these delicious sticks with another food to satisfy those big cravings or even make a full meal out of them.
If you are looking for a more filling snack, consider these yummy combinations of foods that pair perfectly with mozzarella sticks. These foods are liked by adults and kids both, so let's get started and find out more about the delicious combinations you should try.
#1. Fresh Salad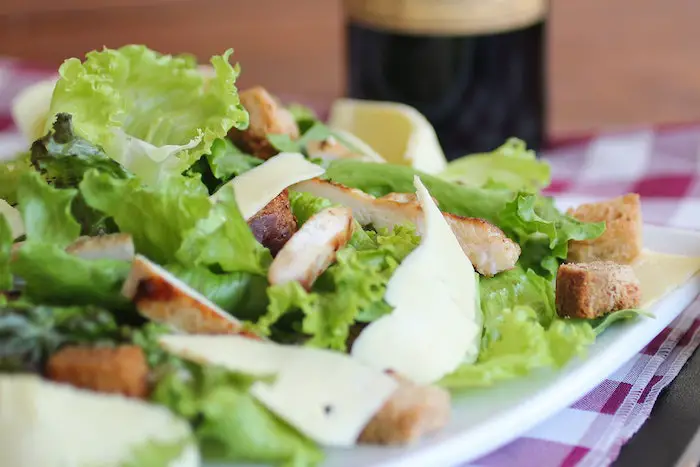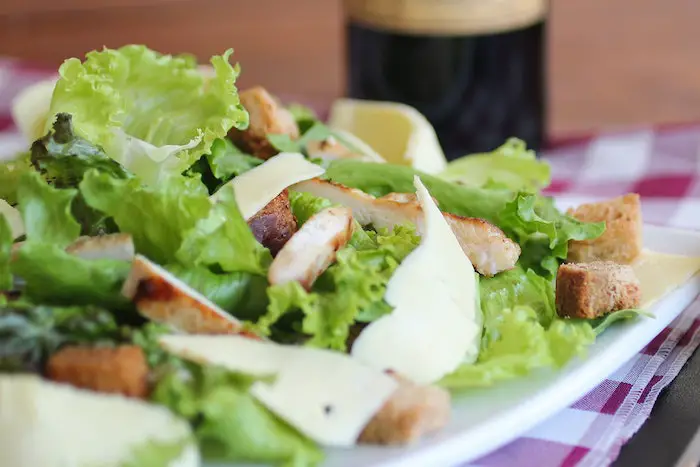 Nothing tastes better than a bite of fresh crispiness when there is an overload of gooeyness all around. Take a dig into some fresh salads made with your favorite veggies whenever you're also having a greasy, gooey cheese stick as a snack. Mozzarella sticks taste great with salads, so the combination is certainly worth trying.
You can choose some seasonal veggies to prepare your own salad, depending on the region in which you live, and enjoy a delicious dinner or lunch with this pair. You can even further enhance the taste of your meal with some dressing of your choice added to the greens.
Aside from the great mix of taste and flavor with this pairing, this combination will also aid your digestive system when you consume your mozzarella sticks with oodles of fresh veggies and herbs along with them.
#2. Garlic Bread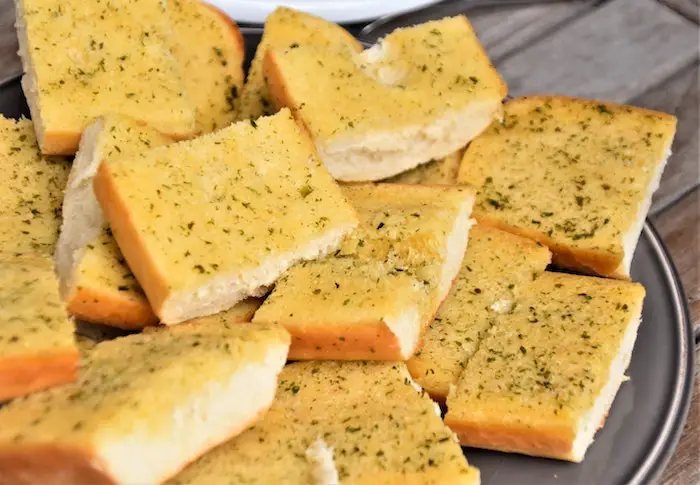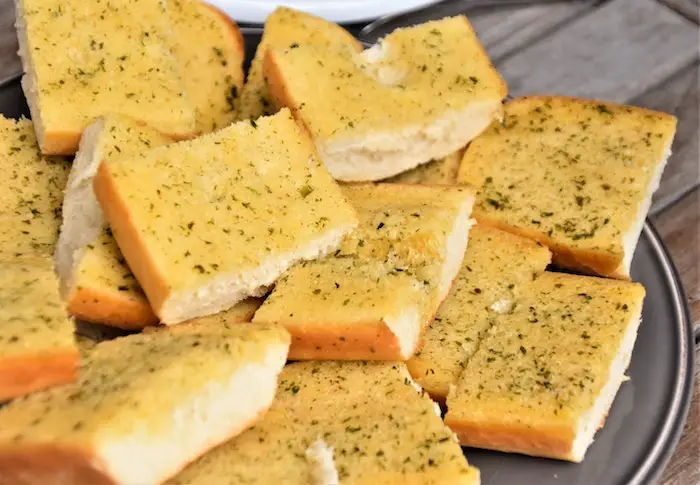 If you are looking for a delicious midday snack or midnight treat, we have a rather tasty option for you: enjoy your mozzarella sticks paired with garlic bread as a snack. You can easily find frozen garlic bread that's already prepared in stores, or you can simply make your own at home.
It is easy to make garlic bread at home from about any kind of bread by adding some olive oil and garlic powder to it. If you are in a hurry and need to prepare yourself a lunch, this can also be a nice and filling combination. Carb lovers can't get enough of this delicious combination.
#3. Dipping Sauce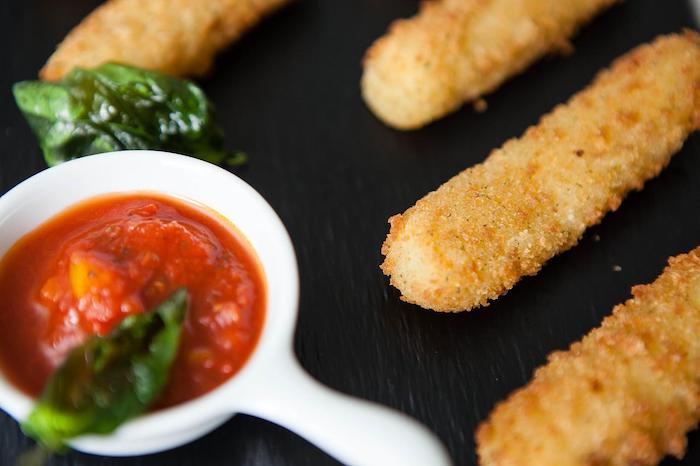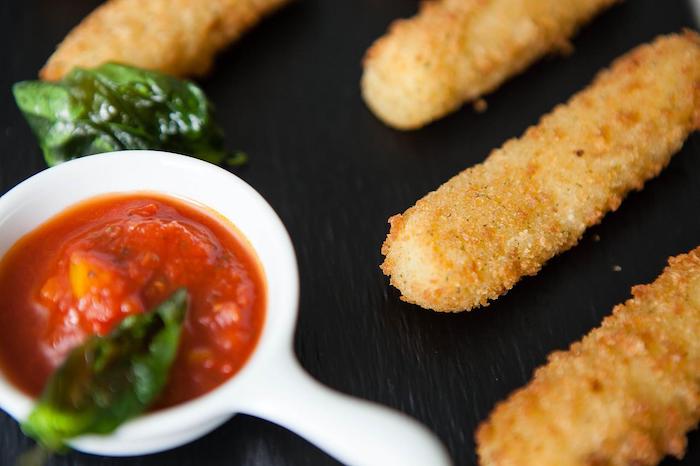 Who doesn't like to add a bit of tanginess to their mozzarella sticks? You can make your cheese sticks taste even better and tastier with the right type of dipping sauce. When it comes to the types of sauce that you can use, there is no limit to the number of choices, so there's something for everyone.
You can select a mild flavor or go with a spicy or even a hot flavor if you desire. Some people even like to dip them in dressings such as ranch and honey mustard. There are many types of popular and well-known flavors of dipping sauces available, and you can get many of them from your local grocery store.
If you prefer, you may also choose to make your own sauce from scratch by simply adding your own ingredients. Mozzarella sticks taste really good when you pair them up with a thick sauce that is rich in flavor and sticks on nicely, which is why you normally see them paired with marinara sauce in most cases.
#4. Caesar Salad
Yet another salad, this time it's the more tangy and nutritious Caesar salad. You can also find several recipes for this salad, including versions with chicken strips too.
If you are a meat lover, throw in some bacon bits or shreds of chicken to make the salad more delicious and filling alongside its shredded cheese and uniquely flavored dressing. This delicious salad paired with your mozzarella sticks will keep your hunger satiated for a long time.
#5. Grilled Fish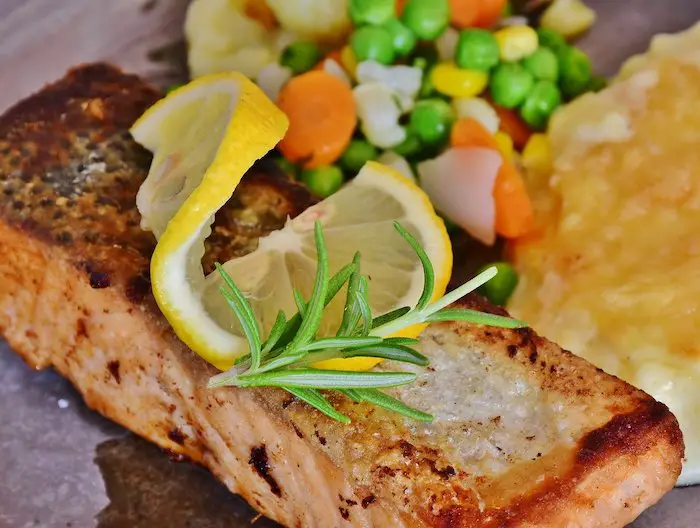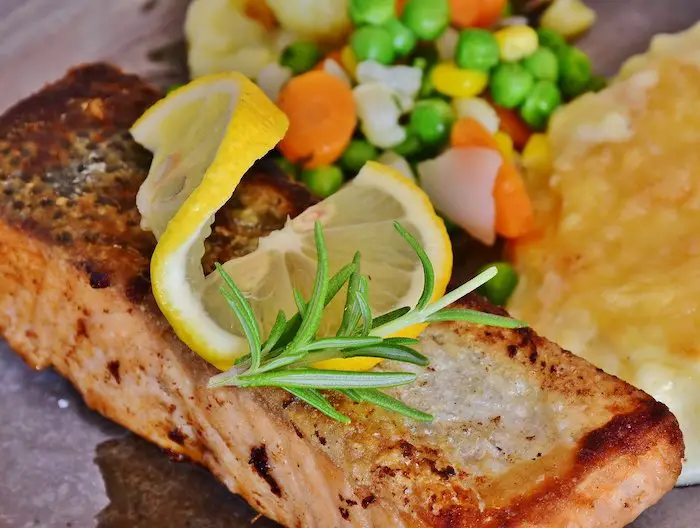 Any fish lovers out there? If you are a fan of seafood, consider eating some grilled fish as a side dish with your mozzarella sticks. Cheese and fish have always paired well together, and mixing these flavors and textures in this particular combination is guaranteed to satisfy.
You can choose any type of fish, especially those like salmon or trout, to grill and prepare for your meal. Another good way to enjoy fish is to bake it. Regardless of the way you cook your fish, the combination of mozzarella sticks and fish will turn out to be great for sure.
#6. Fried Eggs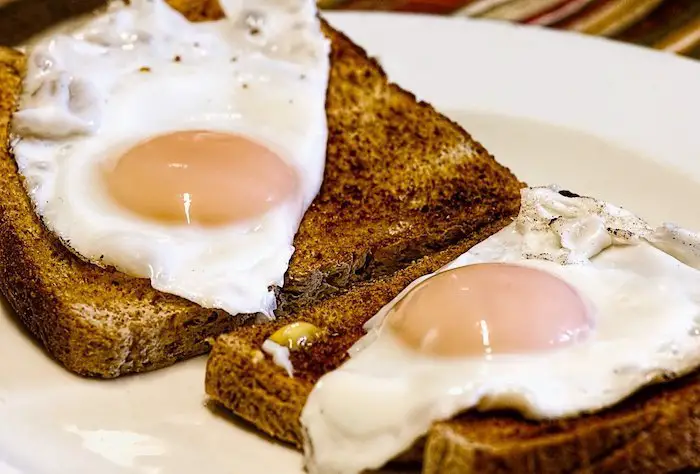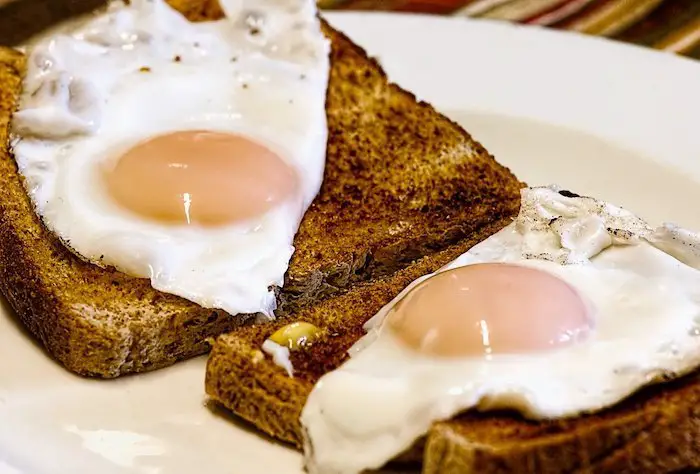 If you are an egg freak, we have something on this list for you too. There are some amazing egg options, such as fried eggs and omelets, that pair up well with mozzarella sticks. You can use your preferred egg dish as a side dish or load it up with veggies for a more filling affair.
Besides being a filling snack or meal, this combination also offers you a wide range of nutritional benefits, so you will now have a healthy and delicious meal to savor.
#7. Guacamole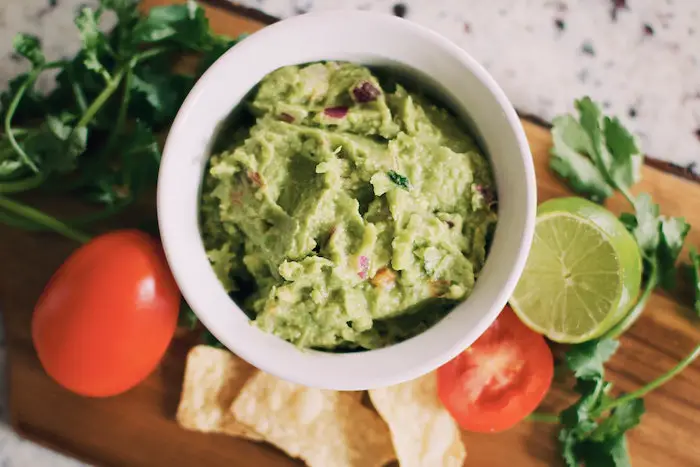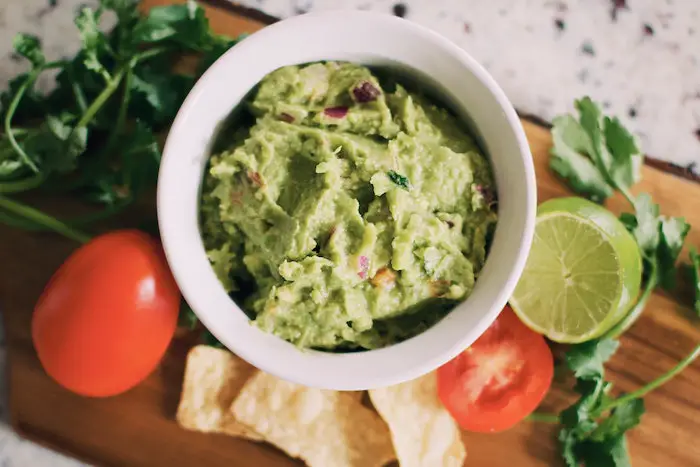 The next good option is guacamole, and it tastes like heaven when paired with mozzarella sticks. If you are a cooking enthusiast, you can indulge in the pleasure of making your own homemade guacamole at home, or you can simply get some from your local grocery store.
If you ask us, we suggest that you go with making homemade guacamole as making it from scratch makes it tastier as well as fresher, too. It takes only a few minutes to prepare yourself a bowl of guacamole, and doing it yourself also gives you more control over the choice of ingredients you use.
#8. Stir Fry Dishes
If you prefer veggies, pairing your cheese sticks with a stir fry dish is yet another amazing option. The reason why we like stir fry meals so much is that you get your ingredients cooked but not too mushy, so they still retain a bit of crispiness in them and have a wonderful texture.
You can opt for a variety of seasonal vegetables and mixes, so this is an option that can be customized to make nearly anyone happy. Dice your veggies (and meats, if you so choose) and throw them in a pan or wok to stir fry them for a few minutes. Serve your stir fry meal with mozzarella sticks on the side for a dish that is rich in taste and nutrition.
#9. Grilled Chicken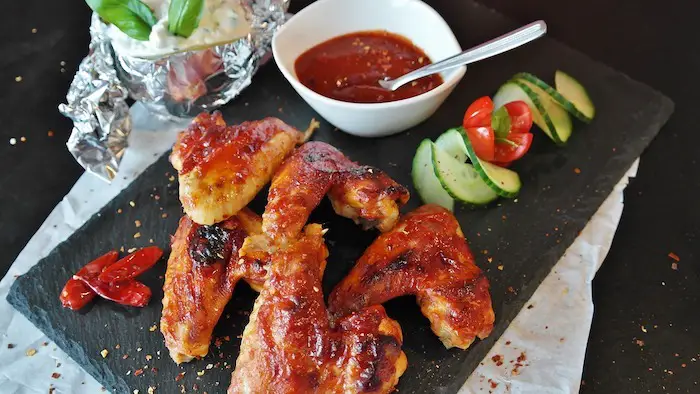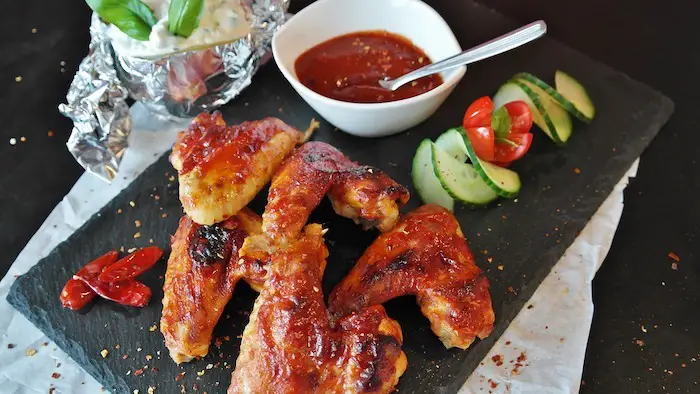 Just like you have the option of pairing your mozzarella sticks with grilled fish, you can also try out pairing them with grilled chicken. Juicy and tender grilled chicken (or even fried chicken) can add a lot of flavor to your platter.
We highly suggest adding grilled chicken breast to go with mozzarella cheese as the flavor combination really complements the taste of the sticks. You can also pair mozzarella sticks up with chicken wings or even legs for a snack or meal that's great for game day gatherings.
#10. Crisp Veggies
Attention, all veggie lovers! There are a few more options to pair with your yummy mozzarella sticks other than just stir fried veggies. You can bake some of your favorite seasonal vegetables and serve them alongside your beloved mozzarella sticks to satisfy your hunger with a mix of gooey junk food and healthy, fresh ingredients. If your mozzarella sticks are extra crispy and greasy, this will make the pairing an even more delicious combination.
The crunchiness of the crust on mozzarella sticks adds even more appealing texture experiences to the dish when you eat them along with crisp veggies, so get ready to enjoy both of these foods even more once they're served together.
#11. Barbeque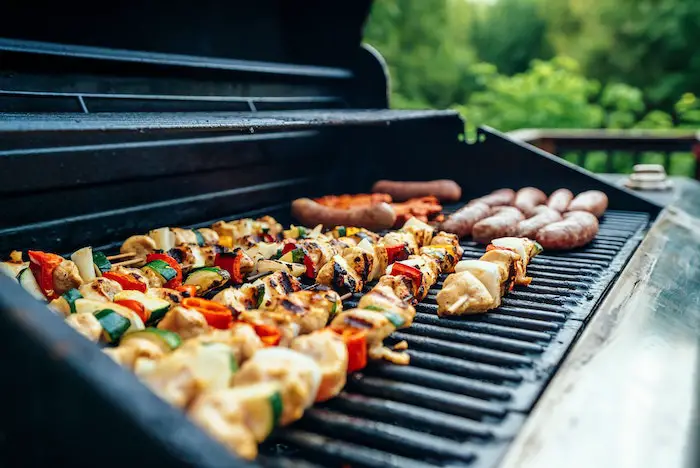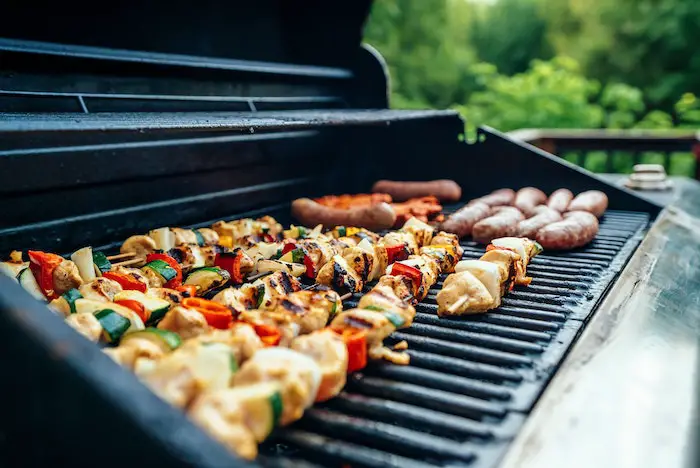 Think about your favorite types of meat and you simply cannot beat barbeque for its unique taste and flavor. If you like barbeque, don't miss out on trying your favorite barbeque-style meat with mozzarella sticks on the side. Trust me, you will love this combination more than anything else if you're already a fan of both.
#12. Tomato Salad
Fresh farm-picked tomatoes or cherry tomatoes are a perfect combination and a very traditional accompaniment to baked cheese items, to say the least. They are frequently used in salads, but you can have a salad comprised exclusively of tomato to go with your mozzarella sticks, too.
You can also add some seasonings to your salad to lend the taste or flavor you want, such as a dressing of your choice. This can be a great comfort food and a really filling meal to go with your mozzarella sticks. Be sure to try adding some cucumber into the mix too for additional flavor!
#13. Stews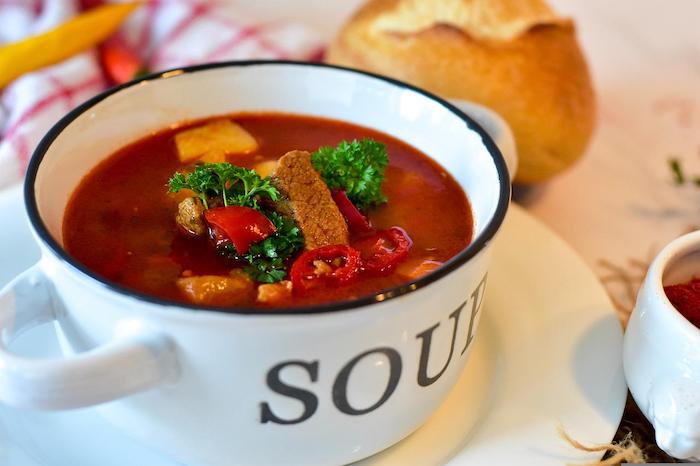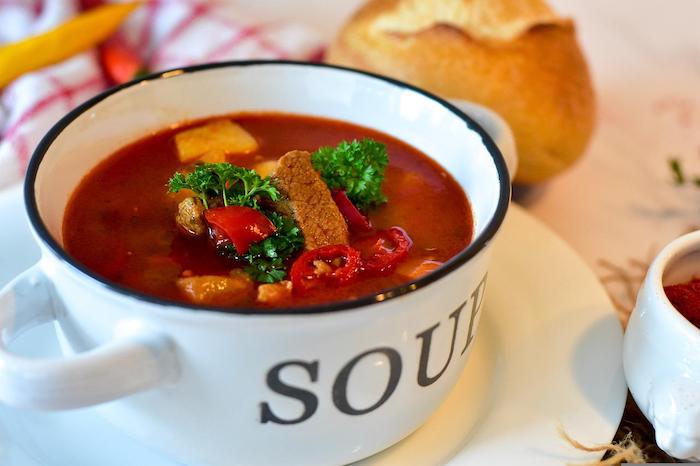 Some might find this combination strange, but trust me. You cannot judge this book by its cover, so give it a try to find out how amazing it can be. If you like stews, you really need to try having veggie- or meat-based stews along with some delicious mozzarella sticks.
You can also dip the sticks in the stew and enjoy an even more wholesome meal. Try this combination with mozzarella sticks that have freshly fried crusts to hold up well against the savory stew broth.
#14. Steak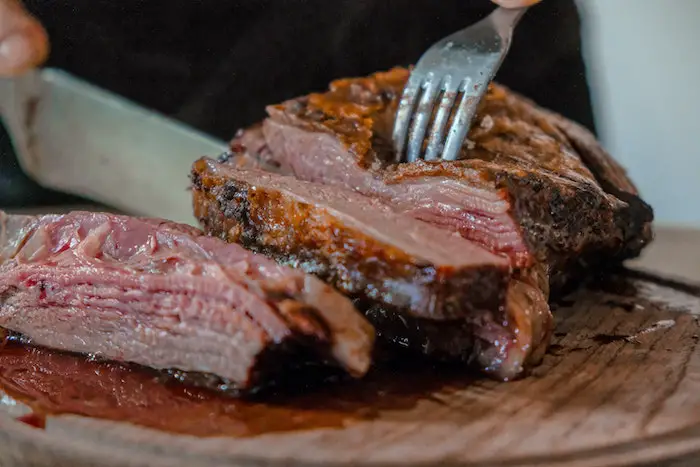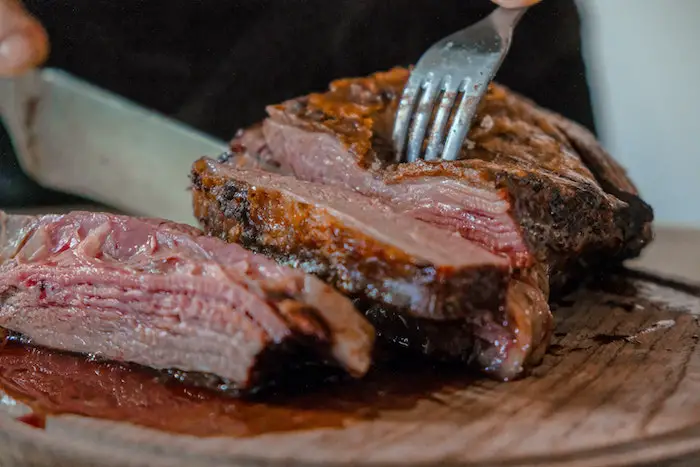 Are you a steak lover? Here's something for you, too. Try an amazing combination of your favorite choice of steak with a few mozzarella sticks on the side to enjoy your dish even more than you thought was possible. This dish is not only delicious in itself but is also filled with a lot of nutrition to make it a real power meal.
#15. Pickles
Do you love pickles? Well, you can enjoy them as a great side dish with many meals, so why not add mozzarella sticks to this list? The juicy and tangy flavors of many types of pickles pair incredibly well with the crisp, greasy, and gooey heaven known as mozzarella sticks.
You can mix mozzarella sticks with pickled peppers or pickled cucumbers. Either way, you will enjoy the taste of both as they add even more flavor to the cheese sticks without much effort on your part.
#16. Steamed veggies
We have talked about both stir fried and crisp veggies, but you can also serve your veggies steamed along with your mozzarella sticks for a very filling meal. Consider trying the steamed version of different types of seasonal veggies available in your area to give your taste buds a wholesome and healthy treat.
#17. Nachos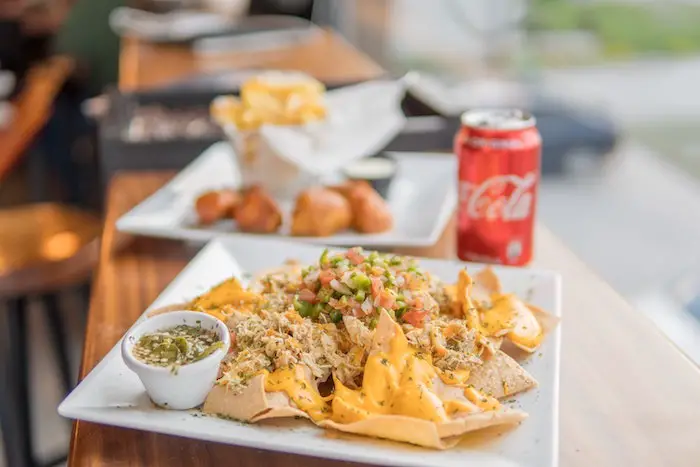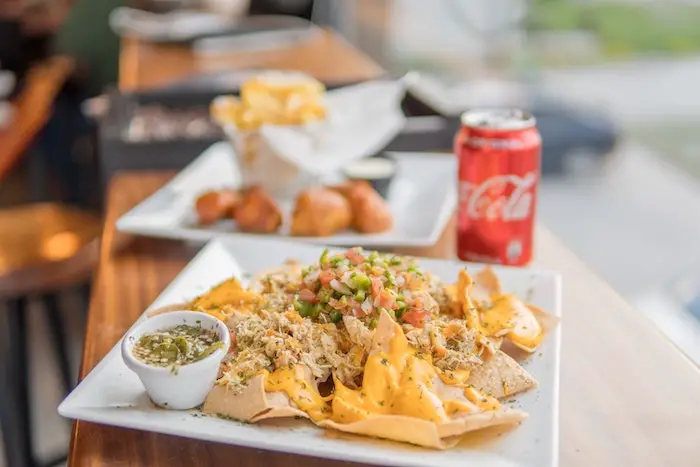 Do you love nachos, too? Give this snacky favorite a different angle and make your snack time more filling by combining them with mozzarella sticks. Try this at your next get-together or party and be prepared to bowl over your guests with this yummy treat. As an added bonus, both nachos and mozzarella sticks taste amazing when dipped in salsa, queso, and many other available dipping sauces.
#18. French Onion Soup
Try an overload of flavor thanks to Swiss cheese, provolone, and plenty of spices. Pair up your mozzarella sticks with French onion soup, and you will have a delicious combination that can answer your hunger pangs. You can also try out this combination with another soup of your choice for a hearty snack, especially one like creamy tomato soup.
#19. Buffalo Chicken
Remember those dark times when you had to choose between ordering buffalo chicken wings or mozzarella sticks separately? Well, you won't have to worry anymore as you now have the option to enjoy them both by simply choosing each and pairing them up. These two combined can be a delicious and filling midday snack or satisfy you anytime you have a craving.
#20. Grilled Seafood
We have already talked about grilled fish and grilled chicken earlier, but what about other seafood options? This last option comprises prawns, octopus, crab, and every other non-fish seafood option you can think of. Have you ever considered pairing some freshly grilled or baked octopus or crab to go with your mozzarella sticks? Once you try it, you will keep wanting more!
We hope the above combinations help you enjoy a hearty snack or meal and that you have as much fun as we had compiling them together. Bon Appétit!
See Also:
How To Toss Wings In Sauce?
6 Ways Remove Grease From Spaghetti Sauce
How To Make Hot Pockets Taste Better
7 Uses For Leftover Turkey Brine
10 Ways To Make Thai Food Spicy