5 Best Dishwasher Detergents for Coffee Stains
Coffee stains are rare, but they do happen. It's frustrating to find a brown ring at the bottom of your favorite porcelain mug, and normal soap doesn't always wash it off.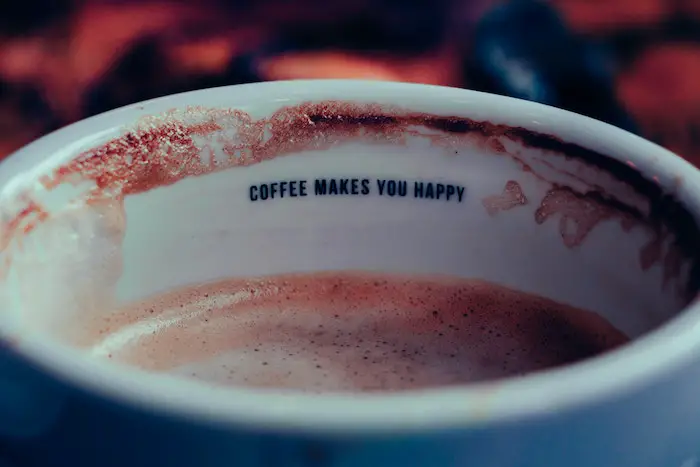 I notice the most coffee stains when I rely entirely on my dishwasher to keep my mugs clean. Dishwashers are great, but their effectiveness depends on the detergent you're using. If the detergent doesn't remove the coffee, you end up with a stain.
Eventually, I got tired of re-washing the cups that came out of my dishwasher and decided to look for a detergent that actually worked. After reviewing five of the best detergents, I recommend Lemi Shine Dish Detergent Booster for removing coffee stains. The citric extract does a great job of scrubbing away residue without damaging the mug.
You can use the Booster alongside any kind of dish soap, but it works best with the Lemi Shine Natural Dishwasher Detergent Pods. Try sprinkling a bit of Booster directly onto a coffee stain to remove it.
---
Finish is one of the most well-known dishwasher detergent brands on the market. The company seems particularly proud of Quantum Max, the highest-tier product in their Powerball line.
Quantum Max dishwasher capsules have three small chambers that release at different points during the wash cycle. In order, the cleaning agents break down messes, cut grease, and remove hard water for a final bit of shine.
Features:
Each pod contains three different cleaning agents
Cuts through grease and old food
Removes hard water stains and soap residue
Wrapper-free design is easy to use
Customer Impressions:
Customers say that there's a noticeable difference between dishes washed with Finish and dishes cleaned with competitor products. The dishes are cleaner and shinier, and they don't have a smell when they come out of the dishwasher.
To get the complete effect, Finish recommends that you pair the detergent with Finish Jet-Dry Rinse Aid. The rinse aid cleans off any soap or film left from the normal dish cycle.
Conclusion:
Speaking from experience, Finish products do an excellent job of removing grease and grime. I would definitely recommend using the rinse aid; it really makes a difference.
---
Max in 1 is another product from the Finish Powerball line. Although these pods aren't quite as powerful as the Quantum Max, they still do a great job of cleaning dishes.
Max in 1 pods only has a single gel capsule filled with the standard Max formula. If you've noticed that your Quantum Max pods don't break down properly, the Max in 1 might work better for your dishwasher.
Features:
Wrapper-free pods drop straight into your soap compartment
Removes basic grease and stains
Cleans coffee stains off normal porcelain
Works best with Finish Jet-Dry Rinse Aid
Customer Impressions:
Most customers agree that the Max in 1 isn't nearly as effective as the Quantum Max. It can handle most stains, but it might leave a filmy residue that needs to be rinsed off.
One common note is that Finish products work best in areas with soft tap water. If you have hard water, you'll need to use the Jet-Dry rinse agent to completely remove the stains.
Conclusion:
If I had to choose, I'd probably go with the Quantum Max over the Max in 1. But I wouldn't complain about using Max in 1; it's a good detergent that gets my coffee cups nice and clean.
---
Melaleuca Diamond Brite (learn more) is a unique dish detergent that cleans with plant oils. Melaleuca oil, also known as tea tree oil, is a natural disinfectant that's often used in environmentally friendly cleaning products.
When it comes to cleaning your dishes, Diamond Brite does a surprisingly good job. It removes food residue, cuts grease, and kills bacteria. And since there aren't any chemical cleaning agents, you won't find a mineral buildup in your dishwasher anytime soon.
Features:
Uses melalueca oil for naturally clean dishes
Non-toxic and environmentally friendly
Gets rid of grease and hard water spots
Easily cleans stains from dishes
Liquid detergent lets you decide how much to use

Customer Impressions:
The reviews of Diamond Brite are all fairly positive. Some customers say that it scrubs their dishes and even leaves the dishwasher with an extra bit of shine. Other reviewers note that although it works, it doesn't have the miraculous effects that some people claim.
Many customers have noticed the unique melaleuca smell. Tea tree oil definitely takes some getting used to. Luckily, it doesn't leave a taste on your dishes.
Conclusion:
Diamond Brite gets rid of stains, so it's a good choice for your coffee cups. The only way to know if you like the unique melaleuca cleaning agent is to try it for yourself.
---
Lemi Shine Natural Dishwasher Detergent Pods (shop now) provide an effective and non-toxic way to clean your dishes. They remove grease, lift stains, and don't leave a residue behind.
Lemi Shine uses naturally extracted citric acid to cut through grease and disinfect surfaces. The same cleaning agent is used in all Lemi Shine products, although the exact formula changes between window cleaners and dishwasher detergents.
Lemi Shine Detergent Pods have two separate chambers. One is filled with a gel soap, and the other contains a slightly abrasive powder. This combination works to remove nearly any kind of buildup or stain.
Features:
Cleans with both gel and powder detergents
Made with non-toxic citric extracts
Gets rid of grease and hard water stains
Leaves dishes smelling like lemon
Customer Impressions:
Most customers who have tried the Lemi Shine pods say they do a surprisingly good job. There's no residue left on the dishes, and the lemony smell is an excellent touch.
Conclusion:
Lemi Shine pods disinfect and clean surprisingly well for a product that doesn't contain any bleach. Because the soap is non-toxic, you can feel safe about using a coffee mug that just came out of the dishwasher.
---
If you love your normal dishwasher detergent but need a little extra cleaning action, the Lemi Shine Dish Detergent Booster is an excellent choice. This semi-abrasive powder is made from crystallized citric acid. It scrubs stains, breaks down calcium deposits, and leaves dishes shining.
Like the detergent pods, the Lemi Shine booster is made from non-toxic ingredients. The product is environmentally friendly but still does a great job removing hard water stains and mineral buildups.
Features:
Booster powder mixes with your normal dishwasher detergent
Citric extracts cut grease and remove stains
Breaks down mineral buildups and hard water
Non-toxic and environmentally friendly
Doesn't leave a residue on your dishes

Customer Impressions:
Customers seem to like the Booster more than any other Lemi Shine product. They have successfully used it with name-brand dishwasher detergents and report that works well on hard water stains.
Conclusion:
The Lemi Shine Booster is the perfect choice for tough coffee stain removal. Try using a pinch of the Booster to help hand-wash a difficult stain.
---
How to Get Rid of Coffee Stains
Coffee stains are easier to prevent than they are to remove. If you use the detergents on this list, your cups should come back clean almost every time. But if you do notice a brown ring on the bottom of your favorite mug, these tips will help make it disappear.
Pre-Soak Your Mugs
Stained coffee mugs shouldn't be a cause for panic. As soon as you notice that the color just won't come off, set the dish aside for a soak.
I like to use a solution of vinegar and water. Line the bottom of your mug with vinegar, and add water until the cup is full. Let this soak for 1-2 hours, then try washing the mug again.
Scrub with Baking Soda
Baking soda should be your go-to for removing coffee stains. Place a little baking soda on a dishcloth or microfiber towel. Moisten it with water or vinegar, and rub at the stained area until it comes clean.
This works because baking soda is slightly abrasive. Never use real scrubbing tools on your favorite mug – you don't want to scratch the porcelain.
As a word of warning, you shouldn't use baking soda on a metal coffee cup. You'll scratch the surface and might even ruin the cup's finish. Luckily, metal cups aren't prone to staining, so this probably won't come up.
Wash Cups Right Away
If you don't want more coffee stains to appear, wash your mug as soon as you're done with your drink. Most coffee stains are caused by letting old coffee dry onto the bottom of the dish.
I'll freely admit to leaving a coffee cup on my desk throughout most of my workday. You don't have to act quickly to prevent coffee stains, but you do need to make sure those mugs make it into the dishwasher before the day is out.
Some coffee mugs have a rim or divot that the dishwasher can't get to. Wash these mugs by hand for the best results.
Clean Your Dishwasher
Your coffee machine needs the occasional rinse cycle, and so does your dishwasher. Put some vinegar in the soap tray, and run a cycle without any dishes. Do this at least once a month to ensure that your coffee mugs always come out clean.
Related Article: 5 Easy Steps To Clean Your Smelly Dishwasher
Related Questions
Are coffee carafes dishwasher safe?
The glass carafe that comes with your coffee maker is probably not dishwasher safe, and your thermal carafe is definitely hand-wash only. If your coffee carafe has stains along the bottom, try soaking it in a vinegar solution and washing it with direct water pressure or a microfiber cloth.
Can I put porcelain coffee mugs in the dishwasher?
Most modern coffee mugs are dishwasher safe. However, fine china and expensive porcelain should never be run through a dishwasher. The harsh water pressures and abrasive cleaning agents could result in scratches or cracks that will ruin the cup's delicate finish.