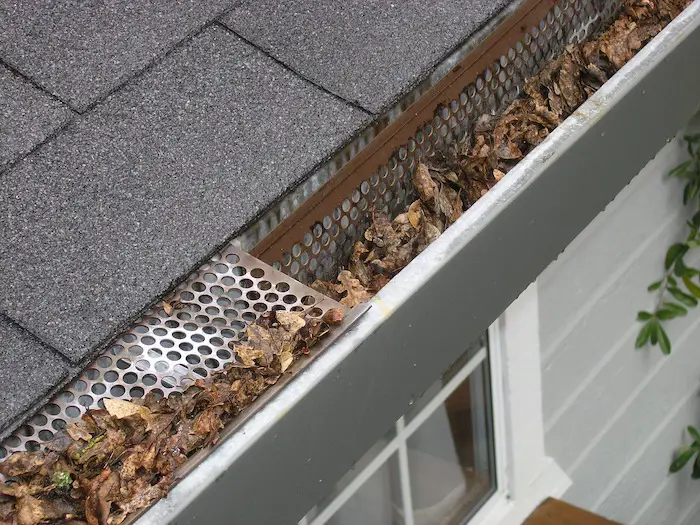 We are reader supported. When you purchase through links on our site, we may earn an affiliate commission. Also, as an Amazon affiliate, we earn from qualifying purchases.
Having a lush green garden with trees is a great thing, but the same cannot be said about keeping the space tidy all the time. Come Fall, and dried leaves from the trees mixed with debris can cover your lawns and even fill the gutter, making cleaning difficult.
Why dread cleaning days when you can make the job easier with the best leaf blower with gutter attachment? It is an incredible tool that can be used in several ways to remove the stubborn debris and leaves from hard-to-reach areas like gutter too.
With the right attachment kits, you can clean every inch of your garden and keep it tidy. However, finding the best product is not as easy as there are so many options available in the market. To ease things for you, we have created a list of the best leaf blowers that come with a gutter attachment.
Read on to find the complete reviews of products selected by our team after careful analysis. If you are in a hurry to read until the end, we suggest that you go with our editor's pick – WORX WG509 electric blower with its separate gutter attachment kit for effective and hassle-free cleaning.
The Sun Joe Blower Joe 4-in-1 Blower/ Vacuum/ Mulcher/Gutter packs a powerful punch to relieve you from the back-breaking task of clearing the lawn. This is a sleek and lightweight lawn cleaning device that promises to make yard clean-ups quick, easy, and fun to do.
The 4-in-1 leaf blower features an interchangeable tube design that can convert it from a powerful 250 mph blower to a robust mulcher in no time. As a mulcher, it is capable of an advanced capacity of 16: 1 mulching ratio to clear even the largest piles of leaves.
The leaf blower powered by a 14-amp motor comes with a gutter attachment that can be easily fixed to the blower using the sturdy, detachable PVC tubes. It lets you unleash a tornado in the gutter and keep it clean for a clog-free performance at all times.
Product features and specifications  
Weighs 15.6 pounds
6 adjustable wind speeds
Robust 250 mph blower
14-amp instant-start electric motor
Well-built aluminum alloy impeller
Nice 4-In-1 design
User/ Customer reviews
Most users have said that the leaf blower delivered a really good performance with multiple levels of airspeed to clean piles of leaves in less time. Some people have said that the noise level is much quieter when compared to the gas-powered leaf blowers. A few customers have warned that the leaf blower is slightly shorter and the suction capacity a little less than they expected.
Conclusion
The Sun Joe SBJ606E- GA-SJG 4-in-1 Electric Blower (see Amazon) with gutter cleaner attachment is a well-made and well-built product. It comes with all parts that fit together and secure nicely to deliver a good performance. The wheels take the pressure off the arms and you can use it to clear your lawn and also clean the gutter without tiring yourself out. Overall, it offers a good value for money.
---
The next product in the list comes from the family of BLACK+DECKER, a well-known and prominent name in outdoor yard equipment and tools. This is a 3-in-1 electric leaf blower that can easily switch from a blower to a vacuum cleaner without the need for any tools.
Powered by a 230 Mph engine, this leaf blower can grind around ten bags of mulch into just one. Also, with such incredible power, it can blow leaves and debris quickly. It also comes with an anti-clog vortex impeller to prevent any clogging while mulching or vacuuming.
There BLACK+DECKER leaf blower has two-speed selections for flower beds and matted leaves to save you time and effort. It also comes with a built-in cord retainer to keep the extension in its place for extended use. It can be used with the BLACK+DECKER Gutter Clean Attachment mentioned below.  
Product features and specifications
Measures 38 x 9.88 x 20.75 inches
Weighs 8.1 pounds
230 Mph Blower
Anti-clog Vortex
Two Speed Selections
Built-In Cord Retainer
User/ Customer reviews
Most users have said that this is a well-designed leaf blower that works very effectively with the gutter cleaner attachment. Some people have said that this tool is so powerful that it can even clean matter leaves and grass that has been rained on.
Conclusion
The BLACK+DECKER 3-in-1 Electric Leaf Blower (learn more) is a lightweight yet powerful cleaning tool that anyone can use to keep the garden neatly maintained. It also works as a mulcher and vacuum cleaner; hence you get a lot more than what you pay for. If you would like to keep the gutter clog-free, check out the review of compatible gutter attachments below.
---
This Quick Connect attachment is perfect to fit with your BLACK+DECKER leaf blower and most other blower models to give you a complete lawn care system. The extension system comprises four tubes that are up to 12 feet long to let you clean hard-to-reach gutters without a ladder.
The flexible tube allows users to enjoy maneuverability while in use and also cleans the debris and leaves with ease. It works perfectly for removing the leaves and debris from gutters. It is easy to attach hence setting it up with the blower does not take a lot of effort.
Product features and specifications
Measures 12 x 3 x 36 inches
Weighs 1.9 pounds
Quick-connect extension system
Flexible tube
Conclusion
The BLACK+DECKER Gutter Clean Attachment (shop now) comes with all the instructions required to set up the product. It has the air power needed to blow out the leaves and debris from the gutter to give you hassle-free cleaning. Overall, we feel that this product is worth your time and money.
---
The WORX WG509 is a complete 3-In-1 electric blower system that includes a leaf blower, vacuum cleaner, and mulcher put together. It can be converted from a leaf blower to vacuum mode by only a flip of a switch, and without requiring any additional tools.
The blower can also be used as a metal mulcher to chop leaves finely in two stages down to an 18:1 mulch ratio. It comes with two different speeds 80 mph to 210 mph for tight corners. Just like any WORX tool, it is built with cutting-edge technology to meet high-efficiency standards.
The WORX WG509 can be easily handled by only one hand in blower mode. We love the ergonomic design that funnels the wind in a way that it becomes easier to handle. It is compatible with the gutter attachment reviewed below to keep the gutter clog-free.
Product features and specifications
Measures 20 x 15 x 9 inches
Weighs 11 pounds
12A Electric TRIVAC Blower/Vac
80 and 210 mph airspeed
One-hand operation
User/ Customer reviews
Users have said that this leaf blower unit is aesthetically pleasing to the eye and helps in turning hard work into smart work. Some people have also said that this blower is powerful enough to remove most leaves from the pathway and there are different modes and speeds to help you choose what suits you best.
Conclusion
The WORX WG509 TRIVAC 12 Amp 3-In-1 Electric Blower (see Amazon) is a sturdy and robust leaf blower that comes with powerful leaf removal and mulching capabilities. It can be fitted with the gutter attachment mentioned below to enhance its features. Overall, we think that this leaf blower is a good investment.
This WORX WA4092 gutter cleaning kit is perfectly designed to fit with the WORX WG509 TRIVAC 12 Amp 3-In-1 Electric Blower to keep the gutter clean. It can be easily to the leaf blower unit and you can use it safely while standing on the ground.
This gutter cleaning kit includes 8 feet of tubes in separate pieces to give you a total blower length of 11 feet. It can be assembled in less than 5 minutes and works with any adjustable adapter. The box includes a gutter tube nozzle, a gutter tube adapter, 3 gutter tube extensions, and a universal adapter to fit other brands.
Product features and specifications
Measures 96 x 10.3 x 3 inches
Weighs 1.81 pounds
Premium airflow
Assembles easily
Conclusion
The WORX WA4092 Universal Gutter Cleaning Kit (shop now) is the safest and the most effective means to keep your gutter free of leaves and debris. It fits with most brands and helps you extend your reach to clean the hard to access areas too. Overall, we would call this a smart investment.
---
Related Questions
What time of the year is best for gutter cleaning
Gutters need cleaning at least twice a year, early Spring and early Fall. Keeping the gutters clean will make sure they don't overflow when it rains heavily.
How to tell that your gutter need cleaning
Some of the tell-a-tale signs that say your gutter needs cleaning are is the rainwater overflows, birds keep flocking to your gutter, there's standing water near your house foundation, and you see stains along your siding.
See Also:
6 Best Leaf Blowers On Wheels
6 Best Leaf Blower For Wet Leaves
6 Best 30 Inch Snow Blower Reviews